Yellow gorgeous!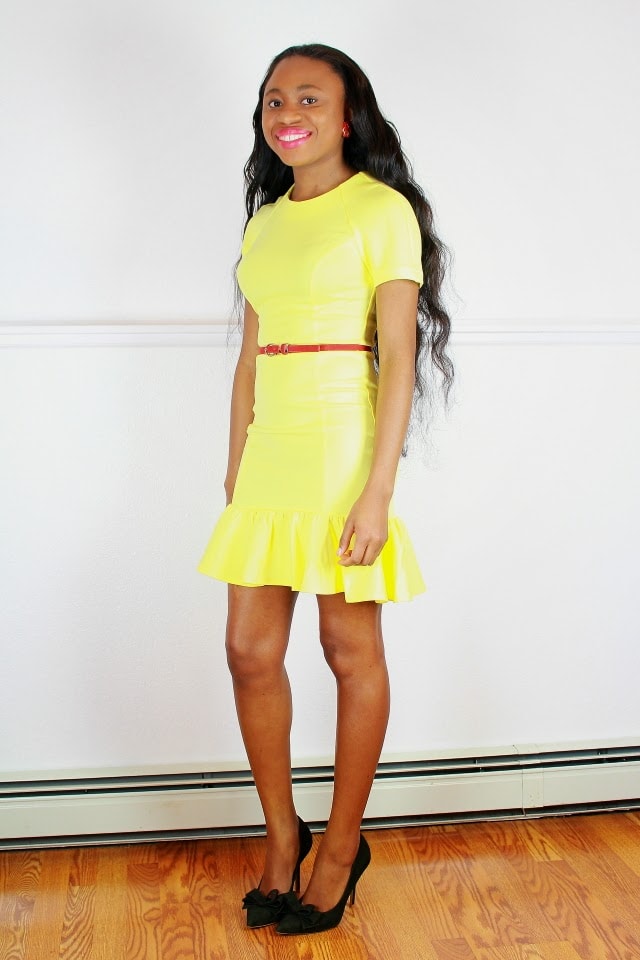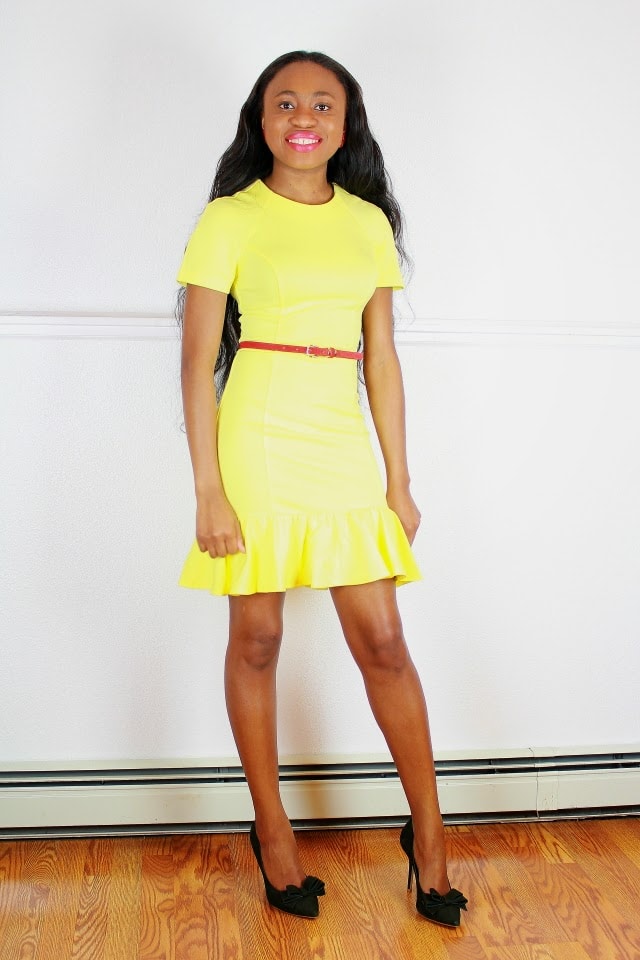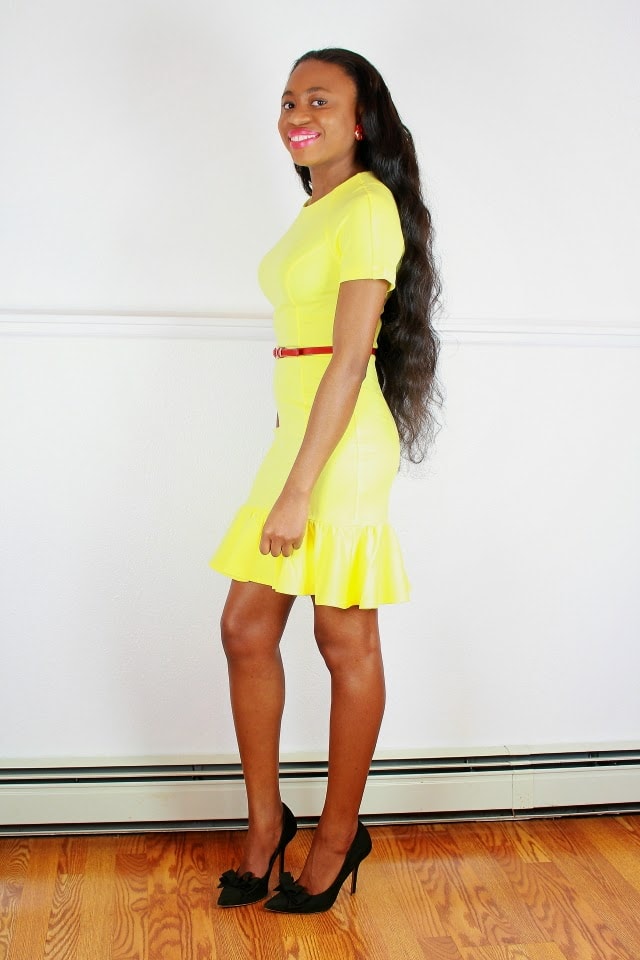 How has this month been treating you so far? It's been an incredibly exciting and busy month for me but I'm back with a new post. For this look, I chose to keep it simple and girly. You don't always have to wear pink to look girly (like this look). You can attain that girly vibe with a floral dress (like this) or go with a grown up tutu skirt (like this), the list is endless. Stand out, wear bold colors who knows, you may fall in love with another color (see my take on complimentary colors HERE). For this look, I paired this simple peplum pencil dress ($15) with a pair of Steve Madden bow pumps (scored for $50) then I defined my waist with a skinny belt ($7) and complemented the look with a matching thrifted red earrings. Total look cost <$100!! Talking about affordable clothing, my wallet is happy.
For my makeup, I used Laura Mercier mattifying finish for my t-zone followed by a Laura Mercier tinted moisturizer. I have terribly oily face so the mattifier prevents me from turning into a giant glob of glow sticks and the lightweight moisturizer great coverage for a day out (see my YouTube channel for a review of this and other products). For my lips, I went with Maybelline very cherry lipstick toned down with this 3-in-1 Paula Dorf Perfect Color in Ecstasy lippie***. This product is amazing! You can use the Perfect Color on your lips, eyes, cheeks or anywhere you need a splash of color. This creamy product provides even application to skin surfaces and you can see how it easily blended with a very red matte lipstick and gave me a perfect blend between both colors. See more of Paula Dorf collection HERE. You will receive a mini No Color Glimmer lightweight powder with every purchase (code: ECSTASY) you can also enter for a chance to win this Paula Dorf makeup kit ($125 value) HERE.
I post more often on Instagram, Twitter, and Facebook than I do on my blog or YouTube so please follow along and let me know what you would like to see in future posts or videos. Want more? Check out my Lookbook. As always, thank you so much for stopping by and I'll be in touch with you soon.
Shoes || Steve Madden bow pumps $95, alternative $56 |
Earring || (thrifted) alternative $7, alternative $7 |
Dress || Asos peplum dress $15, alternative $28 |
Lippie c/o || Paula Dorf perfect color ecstasy |
Belt || (old), alternative $7, alternative $7 |