Affordable over the knee boots with DSW
This post may contain affiliate links which means I will get a commission if you make a purchase at no additional cost to you. As an Amazon Associate I earn from qualifying purchases. Please read my disclosure for details.
This is a sponsored conversation written by me on behalf of DSW. All opinions expressed in this post are mine.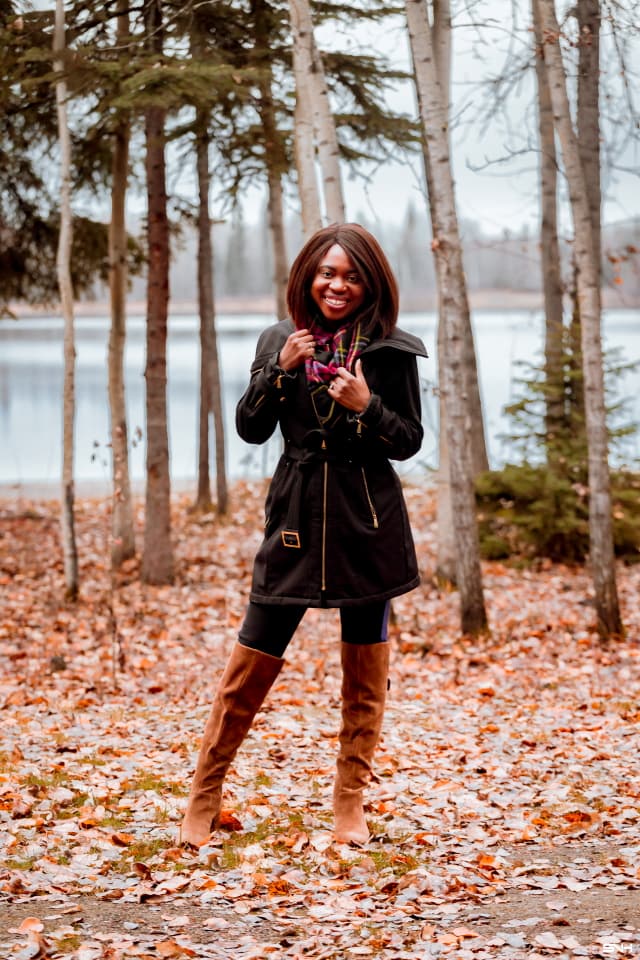 Winter is coming! But if you live in Alaska, Winter is already here. I'm not even going to lie, I'm a little nostalgic for summer. But like I've said before, our brutal Alaskan winters paired with mesmerizing Northern Lights makes up for the phenomenal summer months we get.
And when you have great shoes like the Nine West Queddy over the knee boots, transitioning from fall to winter is a walk in the park [see what I did here?].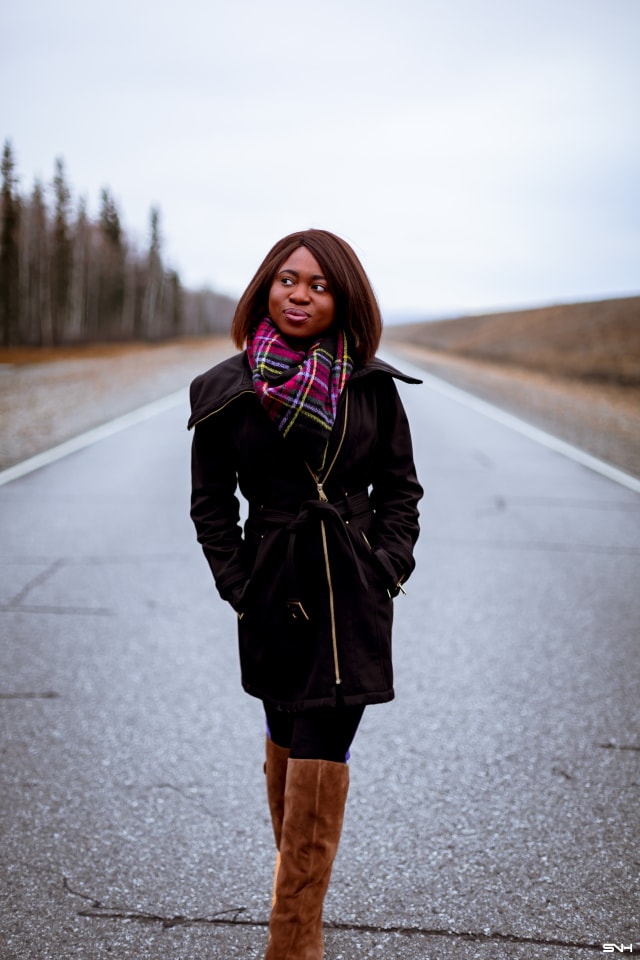 One of my childhood memories of traveling to the US on vacation involves a trip to a DSW store in Massachusetts.
My twin sister and I were literally in shoe paradise. We just could not fathom seeing rows and rows of affordable over the knee boots, heels, booties, wedges, pumps, slides… you name it!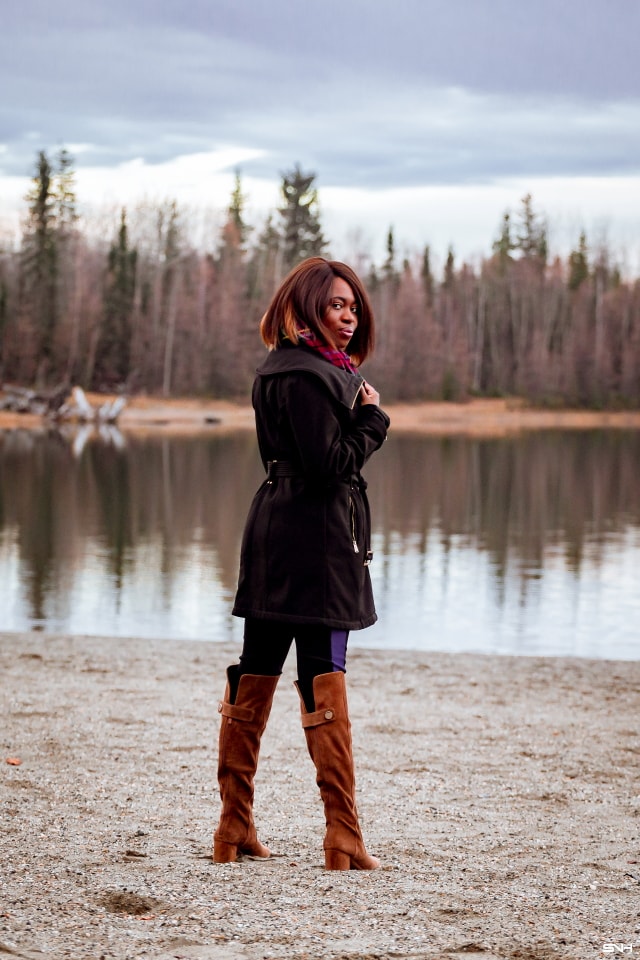 Whatever style we wanted, DSW had it. Of course, this trip ended in my twin sister and I fighting over a pair of booties: a story I'll save for another day.
Fast forward, 15+ years later…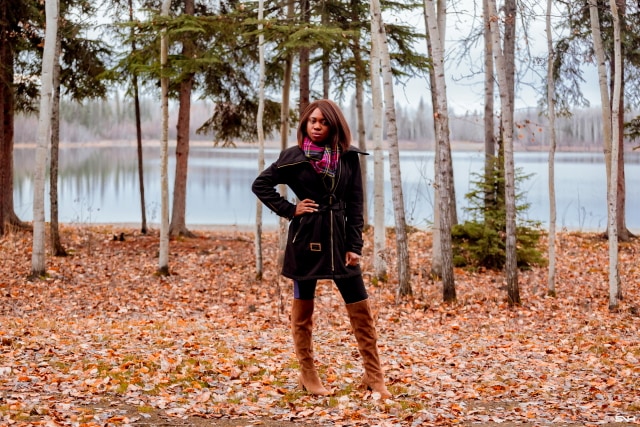 When I broke the news to my family and friends that I was moving to Alaska, I really had no clue what I was getting myself in to. Sure, Wyoming had cold, sub-zero, windy winters but the constant darkness and days on end with -40ºF weather in Alaska was a shocker to me.
I've since relied on DSW for my footwear needs (including for handbags and accessories). I became obsessed with DSW on my first visit to the store back in 2001. And I became a DSW VIP Rewards member as soon as I returned for college.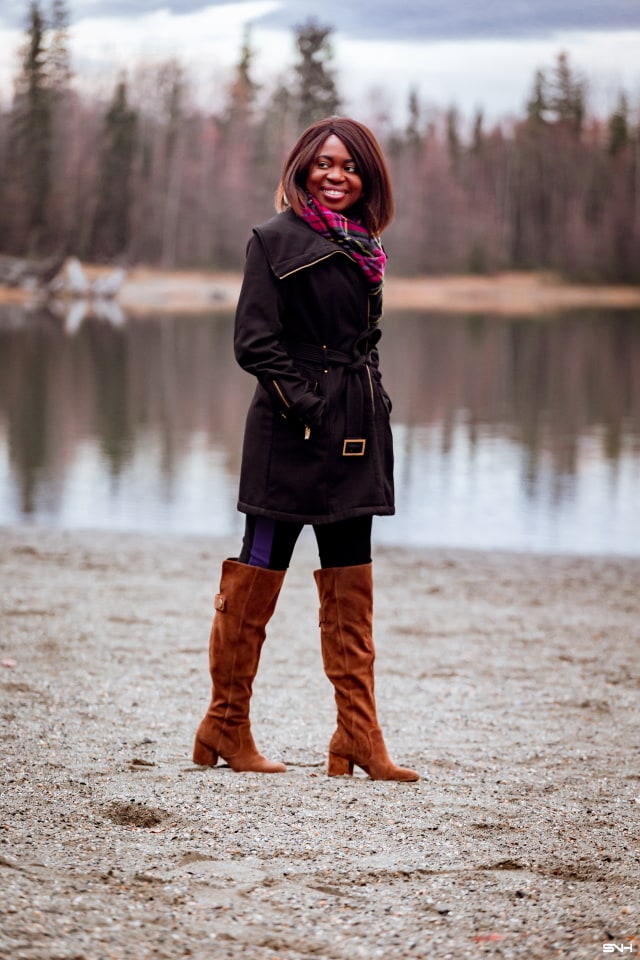 DSW has a wide selection of boots for everyone including options for your personal style and your body type i.e. petite, tall, curvy, and everyone in between.
DSW is my [and should be your] go-to destination for stylish and affordable boots. You also get free shipping even to Alaska and Hawaii (#Happydance!) on orders over $35. Psst! Be sure to join the free DSW VIP Rewards program to rack up points and cash on future purchases.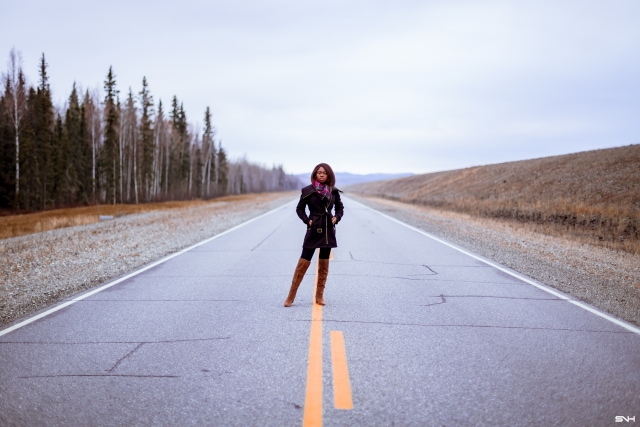 Enough about my excitement about DSW. Let's get back to this outfit.
I enjoy sharing unique ways to style and restyle the pieces in your closet. I relish the process of experimenting with different style of shoes from flats like loafers and slippers to high heels, sandals, and boots.
So, when fall hits, which happens in Alaska at least three weeks before the Continental US, I find myself pulling out my booties, riding boots, and OTK boots.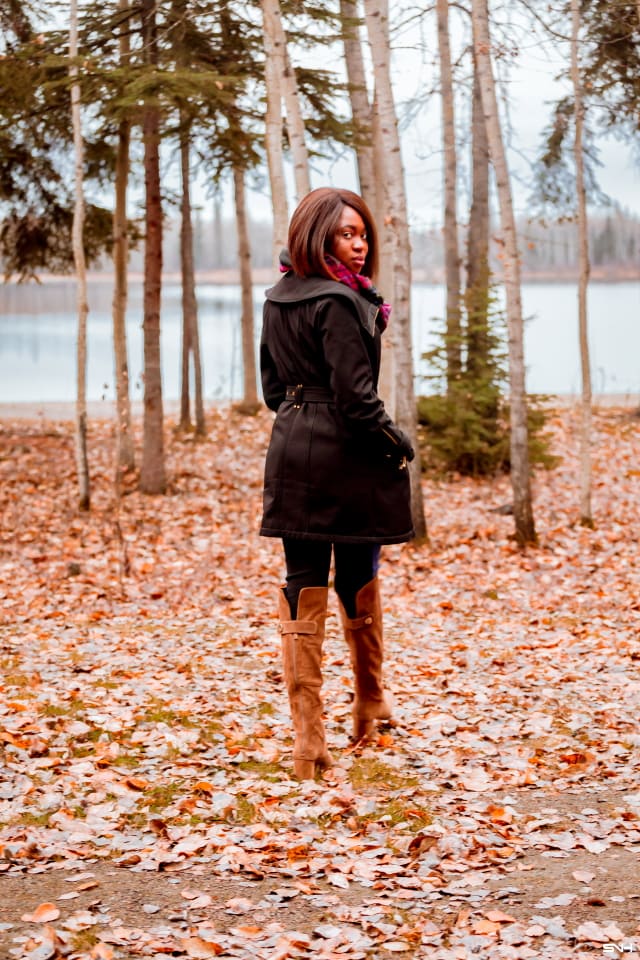 As DSW is a destination for all your needs including a wide selection of boots for everyone, I am partnering with them to show you how I am styling this affordable over the knee boots.
I am a firm believer that looking your best should not cost you your rent money. For a chilly early-winter day, a long-sleeve fleece, blanket scarf (available at DSW), thick, preferably insulating, pair of pants, and stylish yet practical boots are the essence of a fashionable winter everyday look. Bonus points if the boot is an affordable over the knee boots for the extra layering possibility.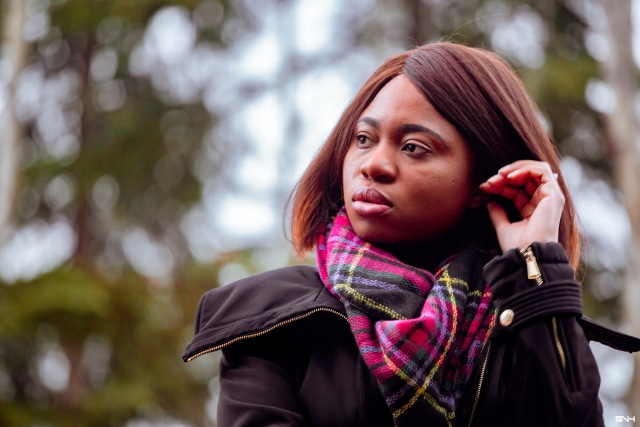 This is an outfit that transitions well from a casual work environment to running errands and catching up with your friends.
The OTK (aka over-the-knee) boots trend has been a thing for a long time now. And you'd agree with me that finding the perfect pair at a reasonable price is not always easy. The search for a pair of over an affordable over the knee boots that is comfortable to walk in can be a daunting process.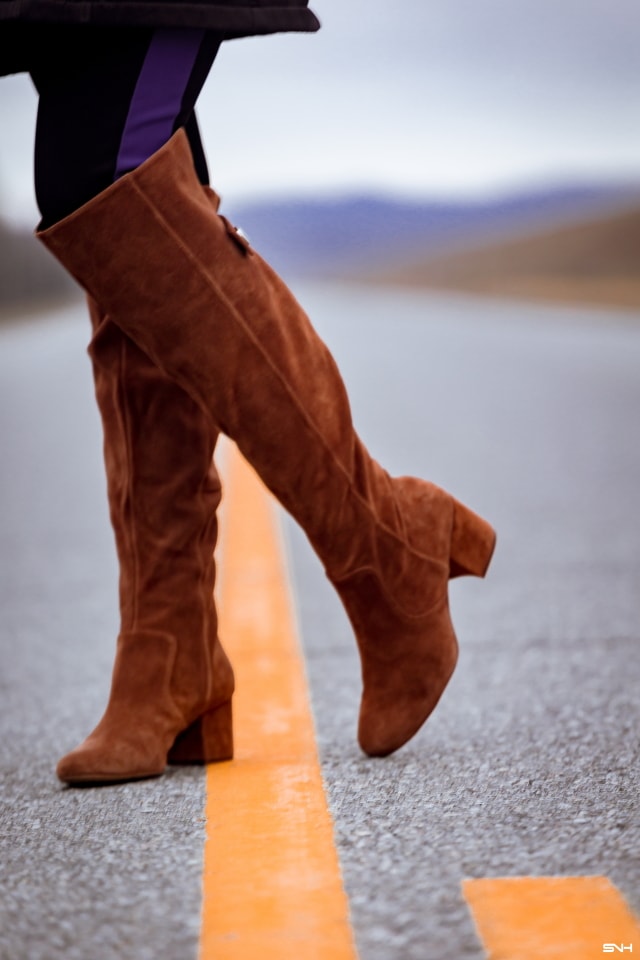 That is why I'm obsessed with this Nine West Queddy over the knee boots! The almond-toe style is flattering on most feet even someone like me with larger feet. The deep cognac color makes a bold statement and pairs well with most hues and clothing styles.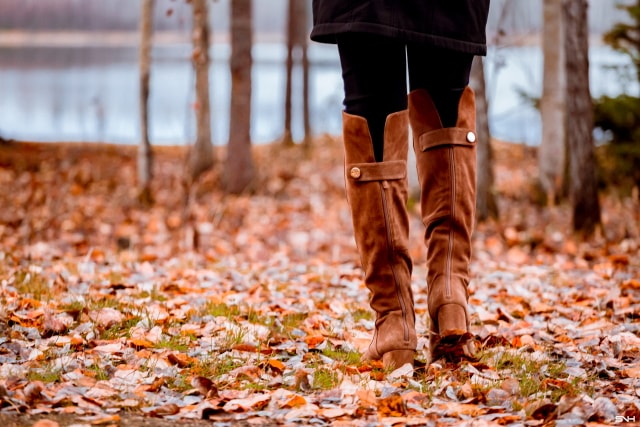 This Nine West Queddy over the knee boot also has a functional metallic snap at the back that adds a nice finish to the overall appeal of these boots and of course, your outfit.
At a height of 2.5 inches, your toes are guaranteed to be happy even after a whole day of rocking this OTK boots.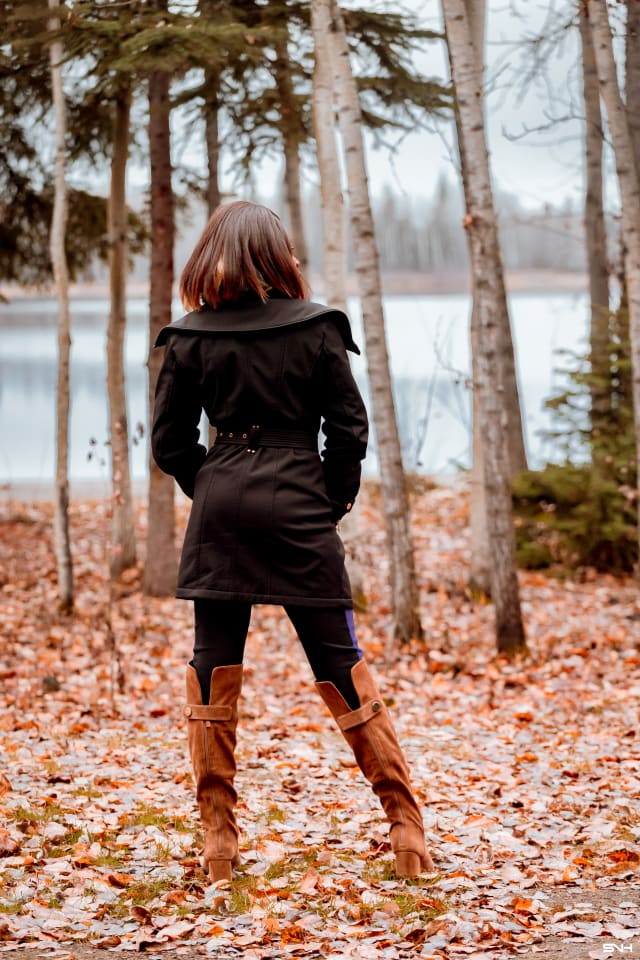 In addition, this Nine West OTK boots run true to size and has ample room for bulkier clothes and those with larger calves (available in regular/medium and wide width). I am wearing a size 9 which is my usual size in boots, and a pair of merino wool socks for added warmth.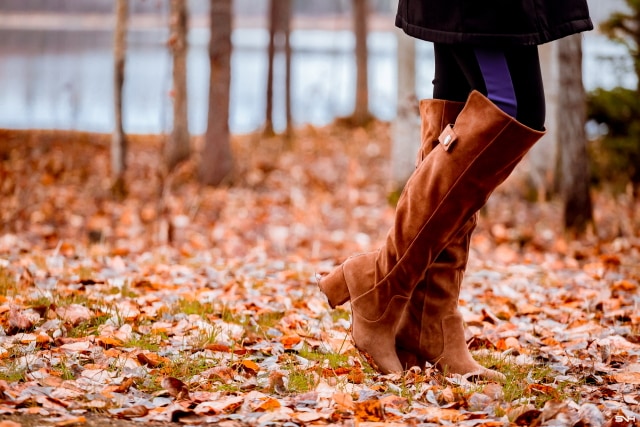 I found three more (7 to be exact and narrowed it down to three for you) transitional fall boots from DSW that you can wear year after year.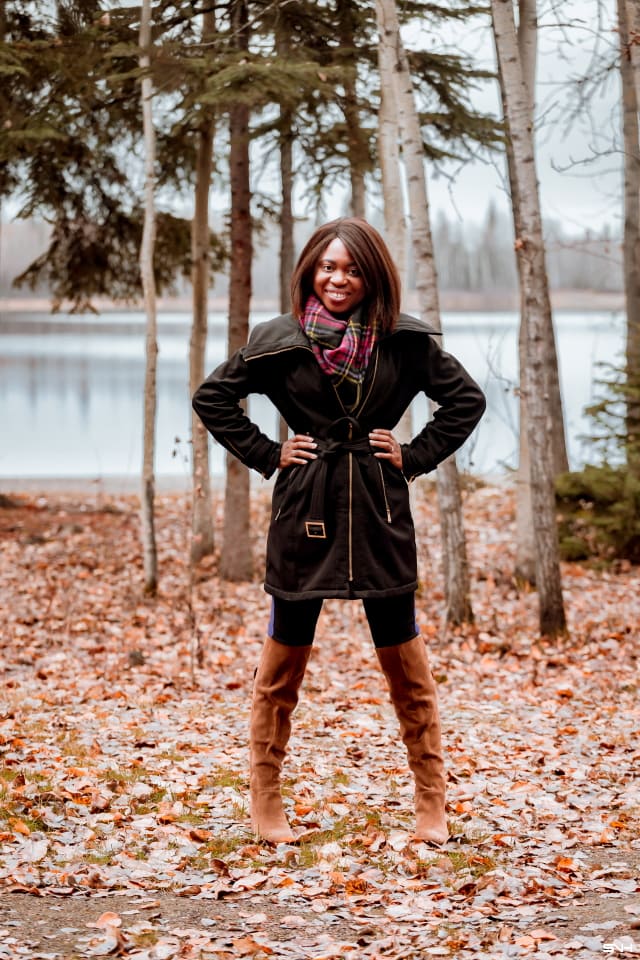 And for completeness sake, let's talk about how I would style this boots for fall and for early winter.
How to Style OTK Boots This Fall
I live in sleeveless vests, fleece, and cardigans this time of the year. Vests and cardigans aka completer pieces make layering your clothes fun while keeping you warm.
If I'm not at work, you're 95% likely to find me rocking a pair of denim jeans or fleece wear pants.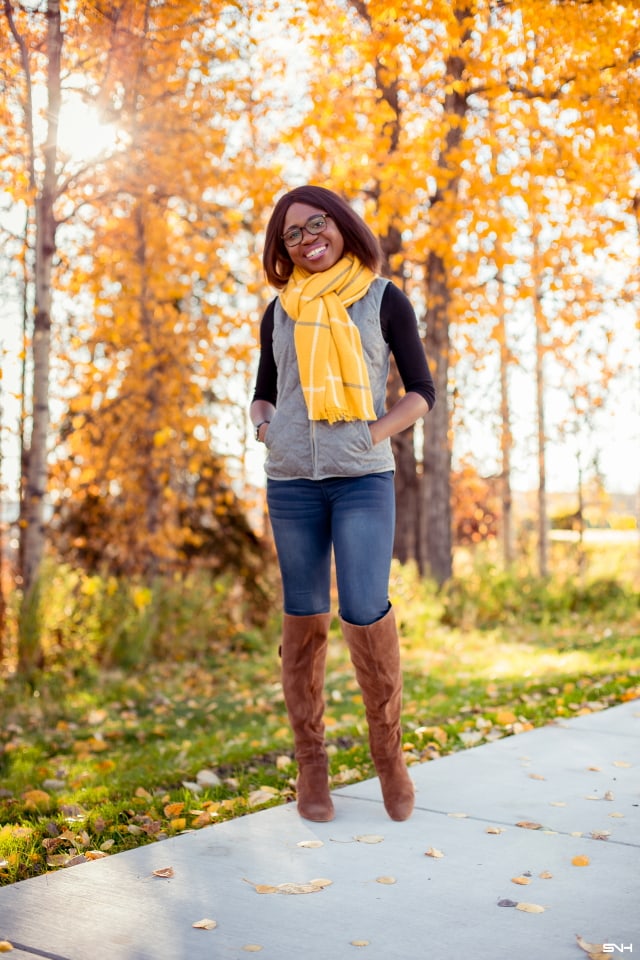 I chose to wear a ¾ length blouse and sleeveless vest since the weather was not too chilly. The plaid scarf was more of an accessory and insurance in case the weather went south.
How to Style OTK Boots This Winter
The temperature hovered just under 30ºF on this particular day. So, this outfit is currently how I am wearing these Nine West boots. Long-sleeve fleece wear and blanket scarf paired with boots (of course) is my ultimate winter staple.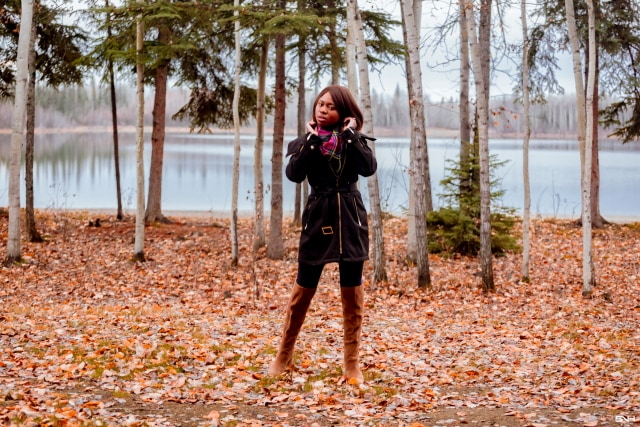 Also, a nice pair of affordable over the knee boots provides an extra layer of insulation 😉 I completed this street style with a cozy scarf tied around my neck.
The red plaid blanket scarf serves as an accent piece and insulating accessory. The scarf also ties in nicely with the blue panel of my Ponte pants. Since cognac can be classified as a neutral, the OTK boots is the focal point of this winter outfit without detracting from the rest of the look.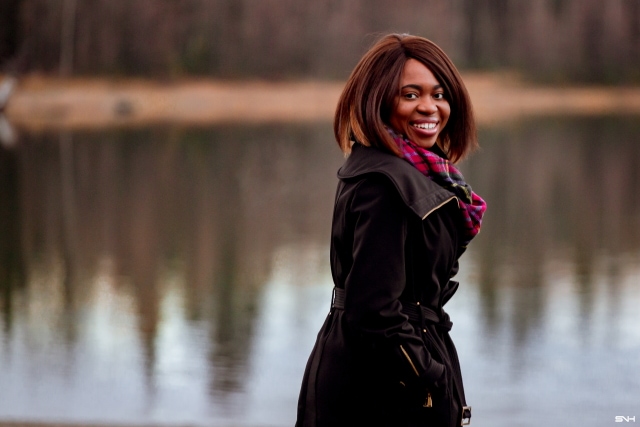 A winter outfit would be incomplete without a coat. I'm actually wearing a waterproof coat since we've gotten a mix of rain and snow in the last two weeks.
This year, we had barely one month (or a month and a half) of real summer, so staying warm is a priority for this tropical lady.
We expect to get our first snow day any time from now. I can already picture other fun ways of wearing this Nine West OTK boots with other winter clothes.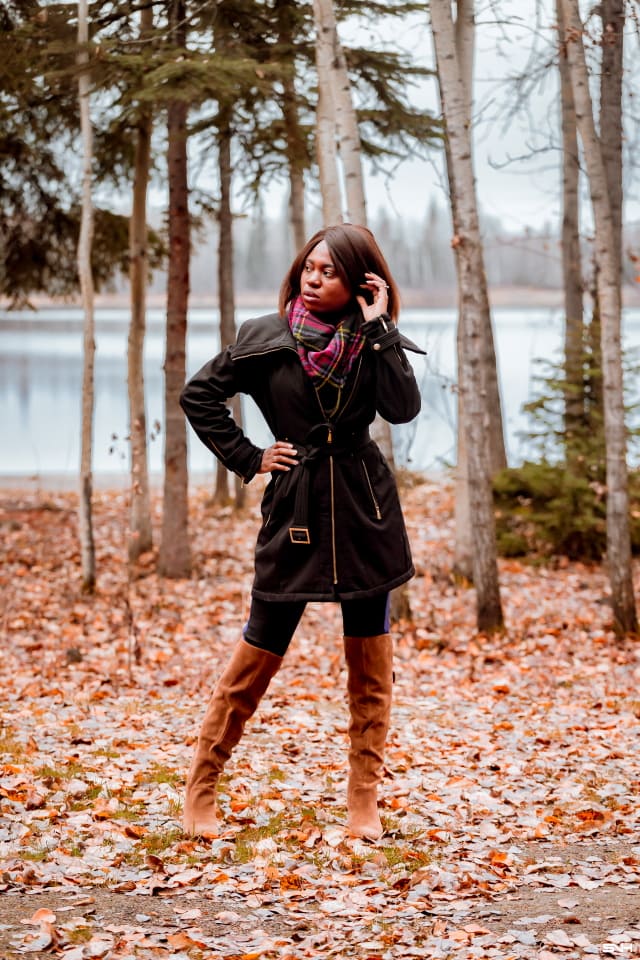 No matter your style, DSW has a spectacular selection of boots for you including boots for petite, tall, curvy, and everyone in between. Until next time, thank you so much for reading.
You may also like this post: 5 Unique Things to do in Alaska in the Winter
Photos by SNH Photos