What to Pack for a Trip to Hawaii | Your Free Hawaii Packing list
This post may contain affiliate links which means I will get a commission if you make a purchase at no additional cost to you. As an Amazon Associate I earn from qualifying purchases. Please read my disclosure for details.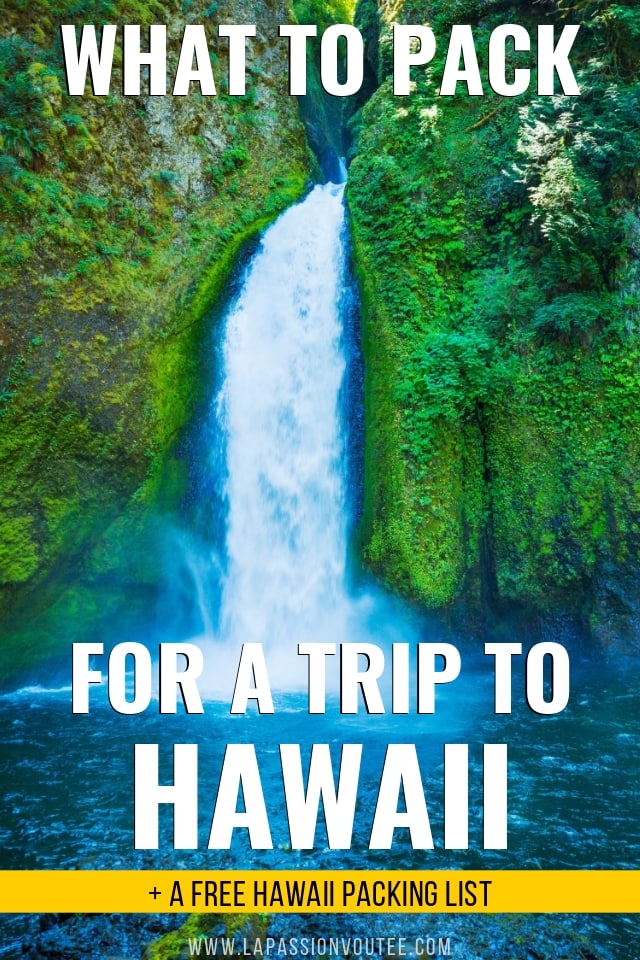 Aloha (hello)! Welcome to your easy, efficient, and ultimate guide about what to pack for a trip to Hawaii. I recently visited the the Hawaiian island of O'ahu with my twin sister for our 28th birthday. It was my third time traveling to Hawaii but her first time visiting any of the Hawaiian Islands.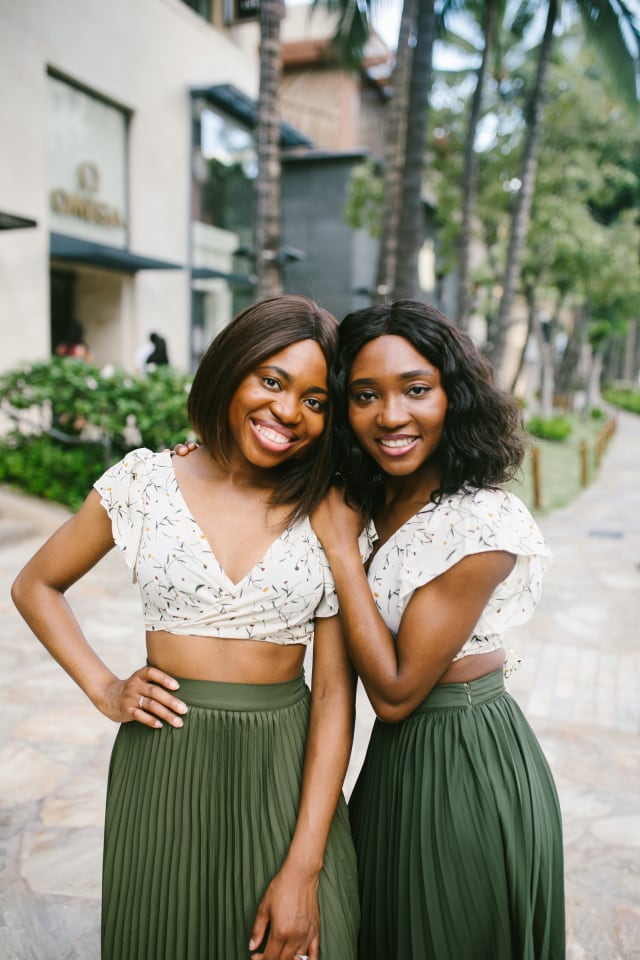 This post is an ultimate round up of all the essential things you need to pack for a trip to Hawaii. The good news is that you already own most of these items.
WHAT TO PACK FOR A TRIP TO HAWAII
Sun, surf, and fashion: the three most essential ingredients of a proper Hawaiian vacation! Oahu is a surreal island with many must-visit hot spots such as Waikiki Beach, Honolulu, and the Diamondhead trail making the fun ever-lasting.
The unsung hero of any travel is the packing beforehand: so make sure to include everything you need for a vacation, and leave out any of those excessive items that might take you over the airline's weight requirements.
This ultimate guide breaks down what to pack for Hawaii packing to start your trip off right. From cute insta-worthy evening wear to Luau adjacent dresses I'll have you packing for all the adventures you're sure to encounter in the beautiful Island of Hawaii.
And before we get started, don't forget to download your free Hawaii packing list by clicking on the button below.
HAWAII PACKING LIST: CLOTHING
Dresses (4) – Perfect for any occasion! Dresses are my personal favorite Island wear because they can go from the beach coast to an upscale dinner with some simple jewelry.
If you plan on reveling in that beautiful Pacific coast waters— dresses are perfect to slip on over your bathing suit and not uncomfortable to wear all day afterward. My twin sister ended up borrowing a couple of my dresses because she did not get memo!
Shorts (2) – Live the island life! Spending your days soaking up the sun may make for a great summer tan, but with pants on it can just get stuffy! Bring shorts with you for all of those unexpected adventures you might to encounter. For this 5-day trip, I packed four shorts. I did not need all of them. But once again, let the twin borrow one.
Sarong (1) – The Sarong is the jack of all trades regarding beach life. It acts as a dress, a cover-up, or even a towel and gives off the chic island vibe that is always luau-ready. It is simple and lightweight, great for the Hawaiian sun. Also, it is a typical tropical wear so if you don't have your own, there are plenty of trendy and cute options from most stores on the island. Ross is a great place to get one for less 😉
Running shorts (1) – Now this is entirely dependent on how many of your days are filled with hiking or other exercise-focused events. However, I do recommend at least one pair of shorts as the Diamondhead trail is a can't-miss sight! Alternatively, yoga pants work as well for those off-roading days.
Swimwear (2) – Whether your tastes lie in bikinis, tankinis, or one-piece swimsuits I recommend bringing at least two sets! Follow the wear one, wash one rule to make sure your trips to the beach, pool, or hot tub have you looking fresh. We got our unique African print swimsuits from Amazon for under $20 bucks! Got tons of compliments on them too. These are quick drying bathing suits too.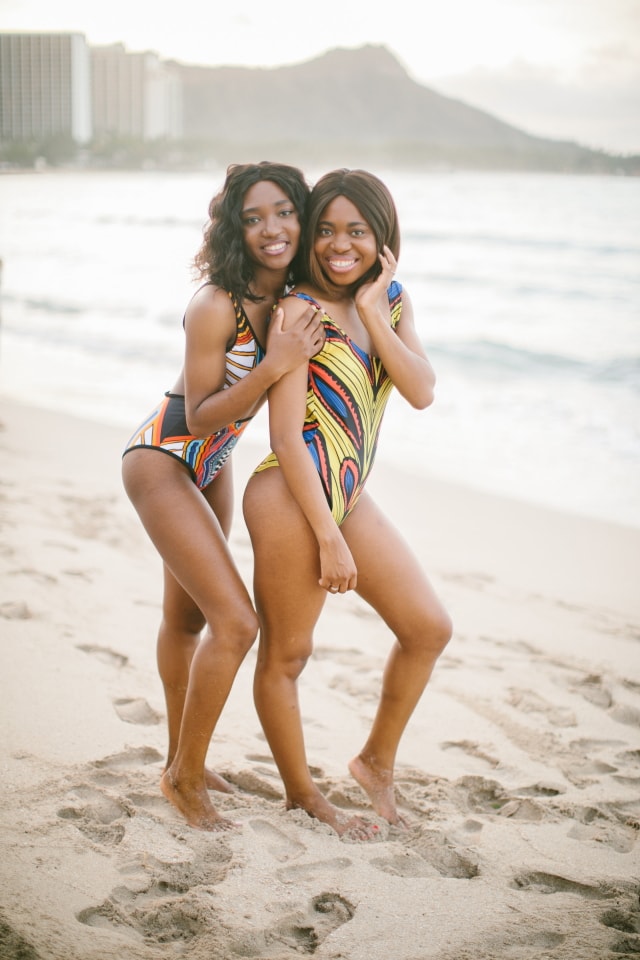 Bras (2-3) – The best advice is one practical bra and one fun bra! Practical meaning nude or white to pair with light colored tees, and one fun for those nighttime memories you're sure to make! Throw in a sports bra if you plan on hitting the trails or running the beach line. I personally prefer a minimum of three although you can technically use your bikini top as a substitute.
Rain jacket (1) – Better safe than soaking! Hawaii is a tropical paradise— but when it rains it pours! Bring something rain resistant so that your day doesn't end with a few pesky clouds. Sadly, this was one piece I forgot. I a fleecewear as a cover and my twin sister wrapped herself in a scarf. Wished I at the very least had a light jacket.
Tank tops/Tee (2) – lightweight, breathable, cotton shirts are a must! Temperatures can get hot, and it's best to enjoy the weather with a light tank top t-shirt. Between the dresses I packed, two tops worked just fine.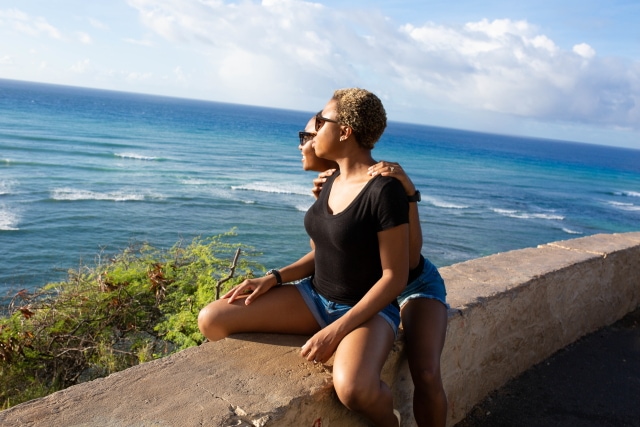 Underwear (7) – I always recommend to plan for one pair a day, plus 2 extras. Especially in a place where you will be in and out of the ocean and showering between beach day and dinner, make sure to plan according to your schedule! If you know there will be laundry facilities near you, bring less and just regularly wash the clothes you will cycle through your wardrobe for the rest of the trip.
Jeans, leggings, sweatpants, sweatshirt (suggested) – This is namely recommended for those long flights on your way to and from paradise. Also great for horseback-riding activities. 5+ hour flights can be a drag, but getting an extra 5+ hours of sleep in comfy, airport appropriate clothes lessens the burden.
Not to mention, nighttime can get a little chilly, so it's always a good idea to bring reinforcements for surprise weather. My total flight time from Alaska to Oahu was just under 10 hours (not counting the layover)!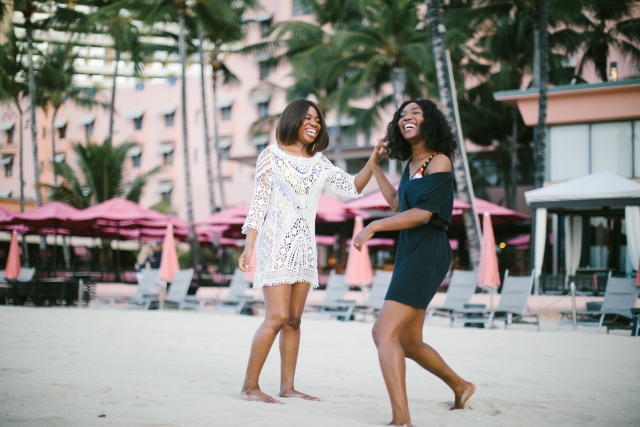 Sleepwear (2) – Dependent on the individual but whether that includes a baggy T-shirt and comfy shorts or a proper pajama set, bring two to alternate between.
Rash guard (1) – If you plan on surfing, paddle boarding, or just protecting your skin a UV rash guard is always recommended. A day in the sun is mentally refreshing, but rash guards will make sure you don't pay for that R&R later.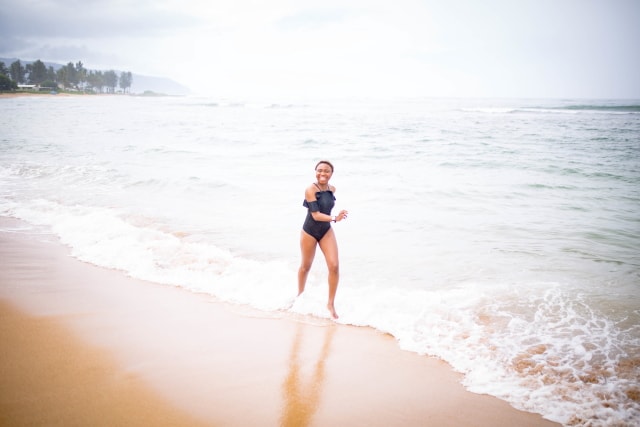 Socks (2 pairs) – Considering the usual day-to-day wear is flip flops, you don't need to bring the Costco pack; however, one or two pairs of socks is smart.
Packing Cubes (1 set) – Great way to keep your clothes organized. And if you're love sorting your clothes by days of your trip, these cubes will be a life-saver. I was ecstatic to use my packing cubes. It was super easy to keep my clothes and jewelry organized.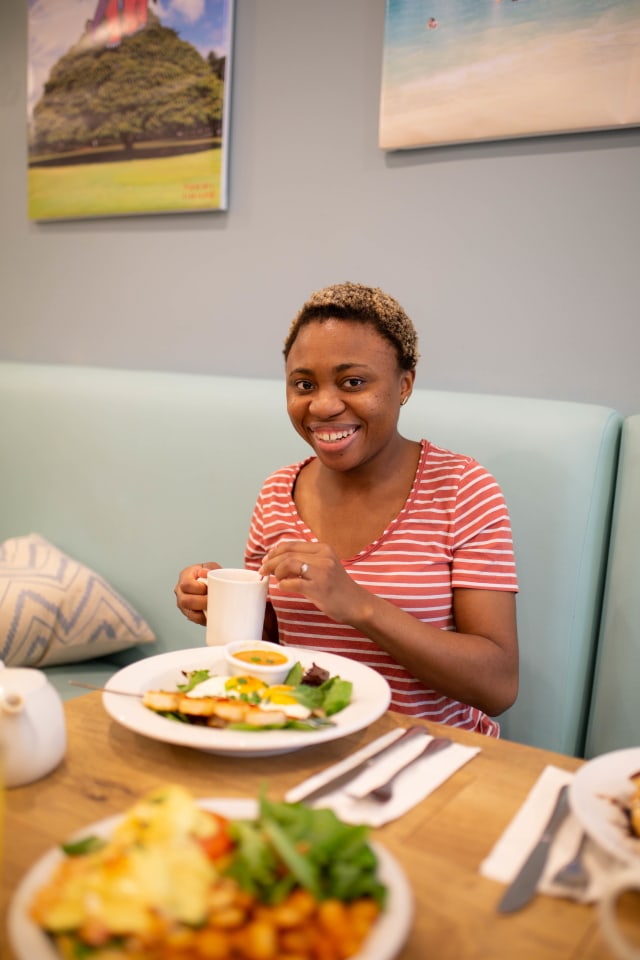 HAWAII PACKING LIST: FOOTWEAR
Flip flops (2) – When thinking about what to pack for a trip to Hawaii, water-resistant flip flops or water shoes are necessary. It is perfectly acceptable to go from Waikiki beach to any restaurant without having to worry about being underdressed.
Flats or sandals (1) – For any dining done outside the beach cabana. Always bring one outfit (and shoes) in case something refined pops up, and you need to be in upscale clothing.
Sneakers or hiking shoes (1) – Primarily for any hiking or exercise you plan on doing .It is always smart to have closed toed shoes for adventures. Activities such as helicopter tours or zip lining actually enforce the closed-toe shoe rule, so be prepared!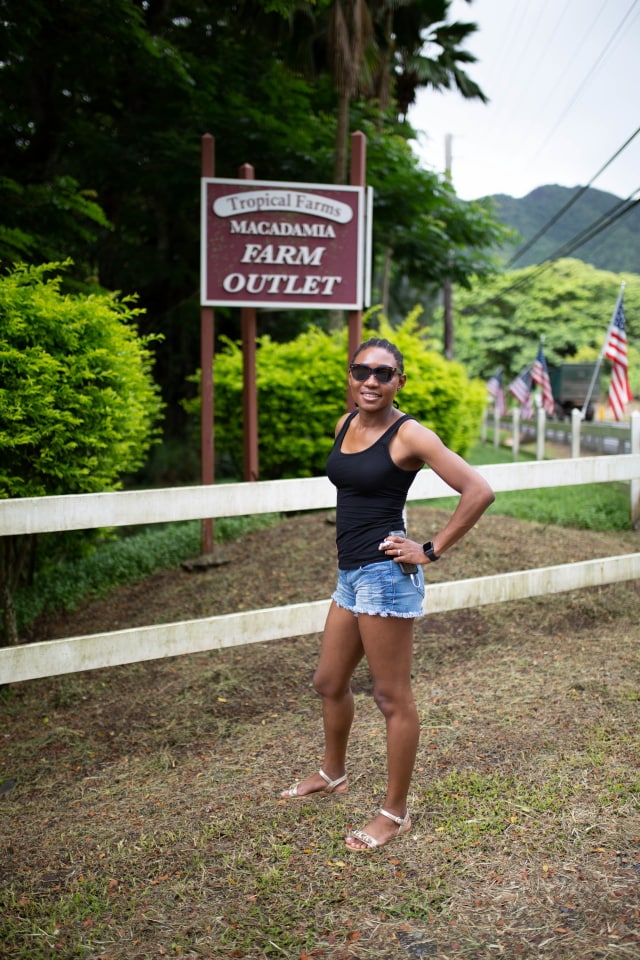 HAWAII PACKING LIST: TOILETRIES
Toothbrush – necessary but easily forgotten.
Toothpaste – I recommend putting your toothpaste in a sealable plastic bag just to ensure that in the unlikely event your toothpaste opens or explodes that it doesn't ruin anything else in your suitcase. I use this toiletry bag from Bed Bath & Beyond, which I've had for years.
Deodorant – Go tropical if you want to match the mood.
Razor – Especially one that can handle the bikini line. Pack in your checked luggage if possible.
Brush/Comb – Whatever works best for your hair—- travel sized, regular brush, comb… just something to smooth your hair!
Hair ties – Spoiler alert: Hawaii gets hot! Don't let your neck pay the price.
Sunscreen – Possibly the most important item on this list. Yup! I wear them too. Sunburn can ruin all your pictures. Check out the SPF protection levels if you want to get a rich tan (Note: certain chemicals in tanning products are harmful to the coral reefs).
Moisturizer – I like to pre-pack my own lotion in an empty reusable tubes. I love this one.
Medication – whether that be motion sickness medication, birth control, or something else—- don't forget the medicine you need!
Makeup – If you travel with makeup be sure all products follow the TSA rules on liquids. Or better still, check them in.
Make-up removal wipes – Entirely dependent on whether or not you choose to include the above item, but it's always smart to wash your face after putting on makeup!
Shampoo and Conditioner – Either travel sized and TSA approved or throw these items in your check-in luggage.
Soap or body wash – If you're staying at a hotel it is not imperative you bring your own (unless you are partial to a particular brand) but it's always smart to prepare for the unknown. I recommend bringing a small, travel-sized soap bar just in case.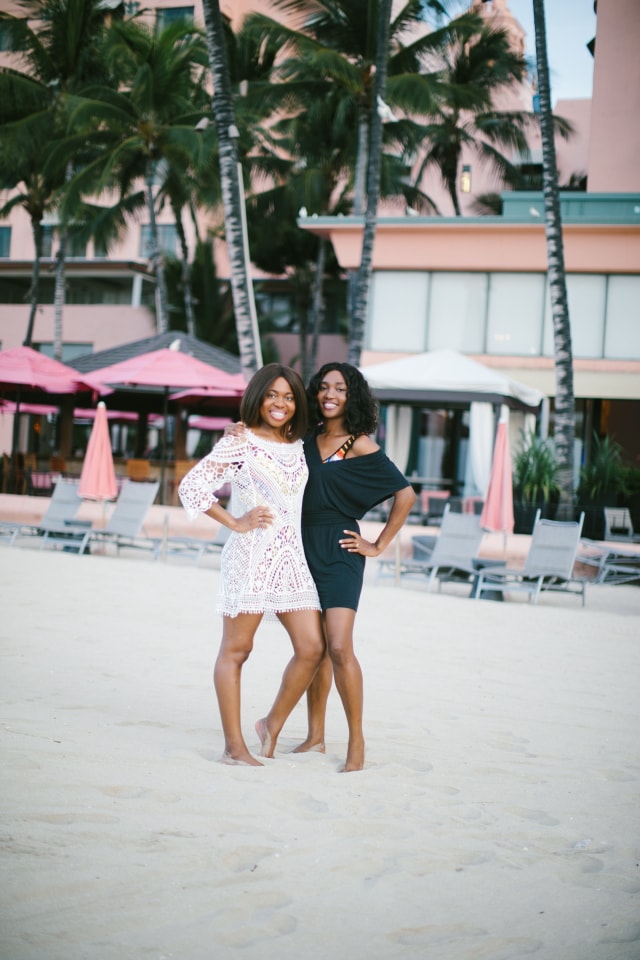 HAWAII PACKING LIST: GEAR
Laptop – Typically, most hotels or cruise lines have complimentary Wi-Fi, but if not find a corner coffee shop, McDonald's, or Starbucks to connect back to the mainland.
Chargers – don't miss the picture because your phone died! No adaptor needed unless your charger is not from the United States.
Underwater case – Bring the ocean home with you with some cool underwater shots.
Lock – Especially if you're staying in a public place like a hostel.
Sheets and linens – This correlates directly to the above suggestion. If you are staying in a hostel, do not assume they will provide sheets. Search online, and if they do not provide sheets and other linens then bring your own. My twin sister and I stayed at an AirBnB on this trip.
Water bottle – Stay hydrated! The Hawaiian sun is beautiful but draining so make sure to drink water continuously throughout your trip. Especially if you plan on hiking because the top of the Diamondhead trail is surreal—- but it takes a mountain to get there. I'm obsessed with Klean Kanteen vacuum-sealed water bottles
. The best out there!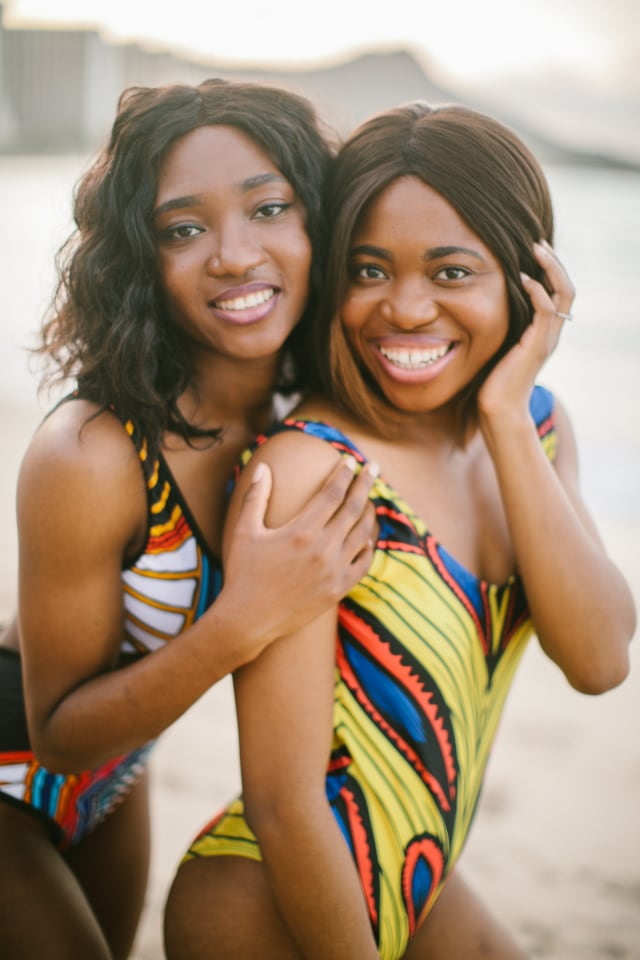 HAWAII PACKING LIST: ACCESSORIES
Sunglasses – An inexpensive pair to wear in the water and on adventures. If you lose them, you can always get a replacement. Also, don't forget contact lenses, and prescription glasses, if you wear them.
Beach bag or tote – Make travel to and from the beach easy. I recommend filling your bag with sunscreen, sunglasses, a beach towel, and a good book. Pack light but smart!
Hat – Whether this is the floppy beach hat or sensible baseball cap I recommend bringing something to cover your face. Especially if you plan on taking some well-earned beachside snoozes, it's important to be smart about your skin!
Flower hair clip – Clip in or real, these flowers give off the island life vibe complimentary to any outfit. Also serves as a decor as nice reminder of the beautiful island!
Hiking Backpack – for the explorers out there. Include a map, flashlight, compass, or any other hiking accessories that may be needed to make it to your destination and back safely.
Jewelry – Especially if you plan on exploring the island's nightlife. Dress any outfit up or down with the right jewelry to create an entirely new and stunning look. If you forgot it at home, then shop local and bring back some gems from Hawaii! My favorite statement necklace is this reversible necklace.
Books – A good beach read to complement your week in the sun.
Camera, Charger and Batteries – Necessary if you want those high definition shots that will hang over your mantle for years to come. Hawaii is an island full of natural beauties ready for their shot so take those scenic waterfalls and coconut-tree trails home with you with a proper camera. Don't forget your charger or batteries if you do bring your own camera! Or hire a photographer.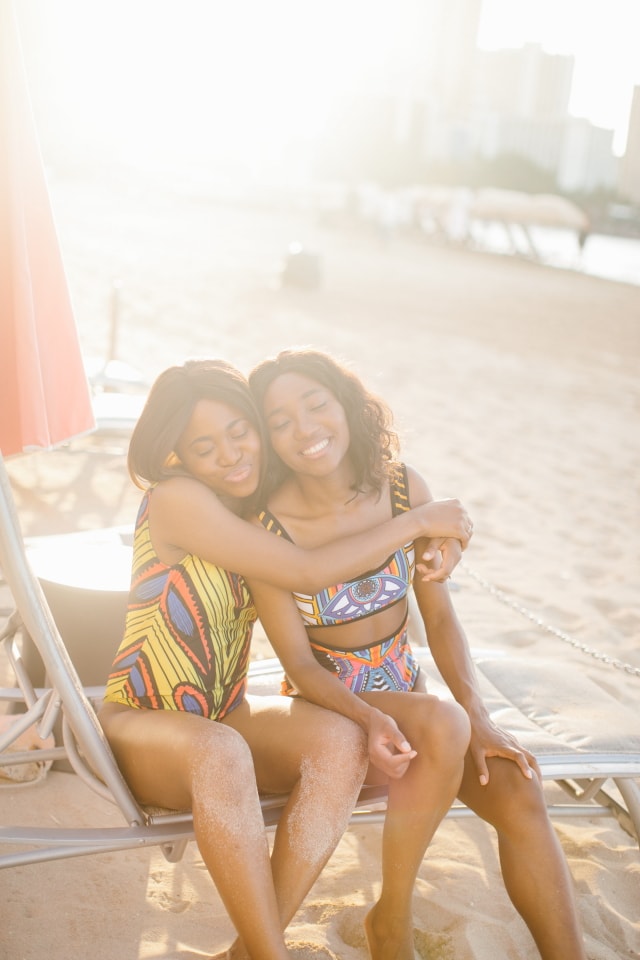 IMPORTANT NOTES ABOUT YOUR HAWAII PACKING LIST
Hawaii is what you make of it, so make it fun!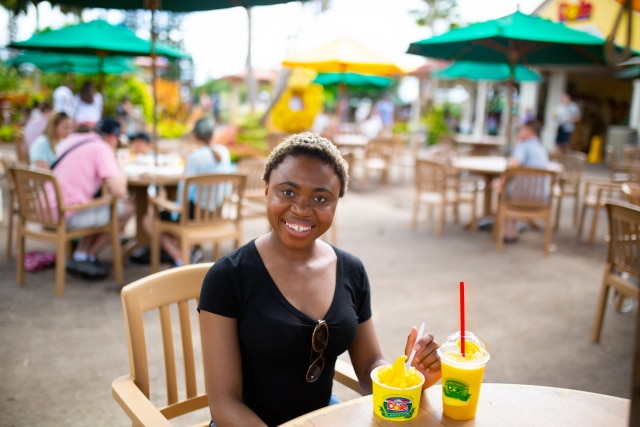 Whether your idea of a good time is chilling on the ocean-side with a drink in hand, or zip-lining through the volcanos, there is no wrong way to make memories.
Some highlights to check out, aside from Diamondhead, Waikiki, and Honolulu as mentioned above, are the Kualoa Ranch & Zipline, Pearl Harbor, kayaking in Kaneohe Bay, and snorkeling in the Pacific Ocean. 
Hawaii is a beautiful island full of excursions and activities for solo travelers, families, and couples and if you're only there for a few days make sure those few days are full of fond memories.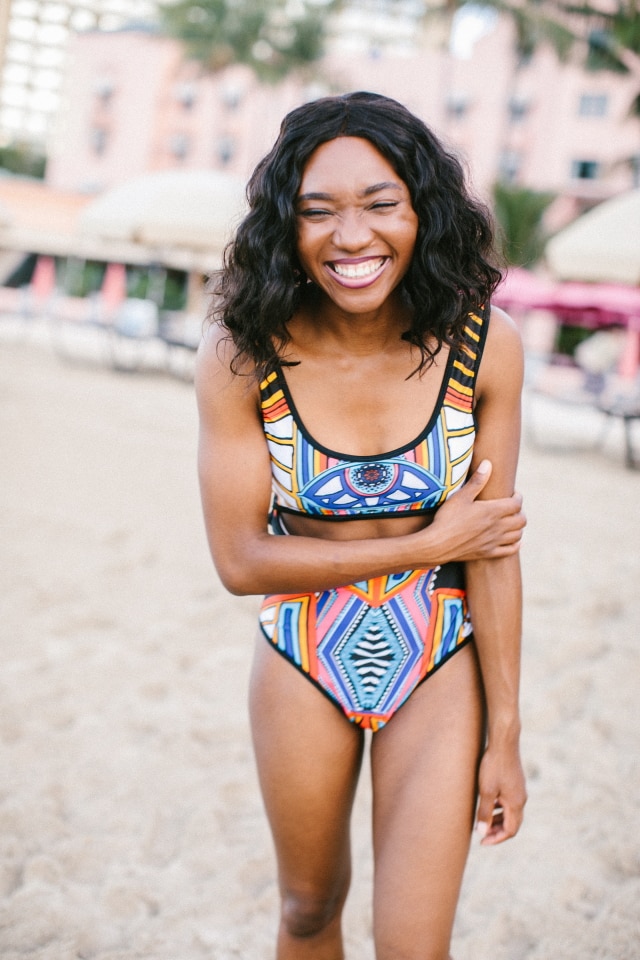 If you're taking a cruise, or island-hopping (Oahu, Maui, Big Island…), you will constantly be unpacking and repacking so pack smart and only take out what you need for the day. That's not to say that you shouldn't make yourself at home on the road.
One of the main pillars of resting and relaxation (R&R) while on vacation is to do what makes you happy.
If you're only on an island for a day or two, maybe just unpack what you'll need and save the rest for the next stop. And don't forget to leave room in your suitcase for the flight back which is sure to include memorabilia and tokens from your trip that might add some extra weight to your bag.
Oahu is known around the world as a traveler's paradise, willing to accommodate any number of visitors. You can traverse the wild forests and rappel waterfalls, shop in the streets of Honolulu or hit the bars on a Waikiki beach. Your dream vacation is out there… enjoy it!
Aloha!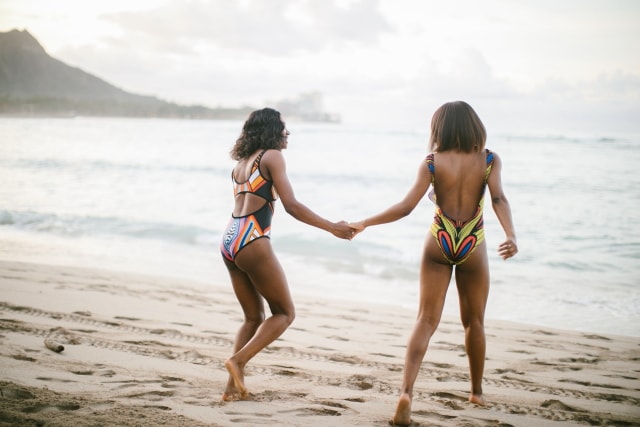 Click the button below to download your free Hawaii packing list.
OTHER NOTE-WORTHY TIPS ABOUT WHAT TO PACK FOR A TRIP TO HAWAII
Don't forget to come with cash! Many local places on accept cash or charge a fee/require a minimum order amount for credit cards. Avoid the atm fee and request cash while checking out at grocery store.

Stay away from polyester clothing whenever possible. Cotton and rayon fabric will be your best friend.

Don't forget to download your free printable packing list for Hawaii
Local Tip
* Although we did not try this, our local tour guide told us to always ask for Karma Aina discount. You can get 10% or more off your purchase by simply asking. This is the discount that locals get at most places.
OUR 5-DAY HAWAII VACATION ITINERARY
DAY 1
Arrived at O'ahu

Checked into

AirBandB that afternoon (save $40 here).

Situated ourselves into the suite.

Took a much-needed nap after the 9+ hour trip.

A walk to Waikiki Beach

Dinned at Morimoto Asia Waikiki (owned by Iron Chef Morimoto) (great price)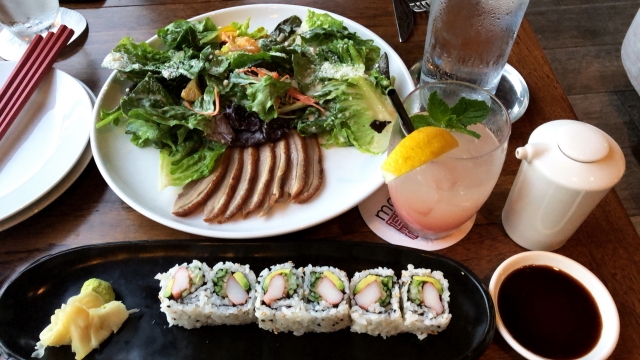 DAY 2
Pre-birthday photoshoot in the A.M. with Mersadi Olson (Odeon and I always do a shoot together each year 2015, 2016, 2017)

Explored Waikiki

Napped… again!

Lunch at the Dukes Waikiki (great vibes)

Attended Magic of Polynesia spectacle with Merlin Award-winning illusionist, John Hirokawa 

Explored nightlife + caught up with friends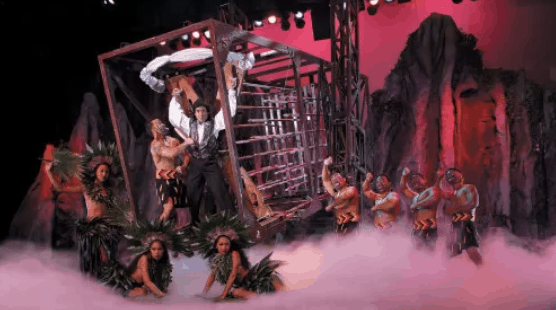 DAY 3
Birthday + raining day + lazy day

Breakfast with friend at a hole in the wall restaurant: Aloho Kitchen
Attended the Rock-A-Hula Rockin' Show. Great performance but seemed more entertaining to the older crowd

Late nigh birthday dessert at Cheesecake Factory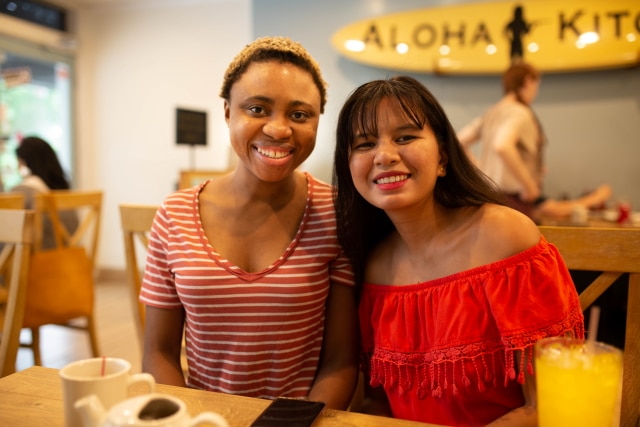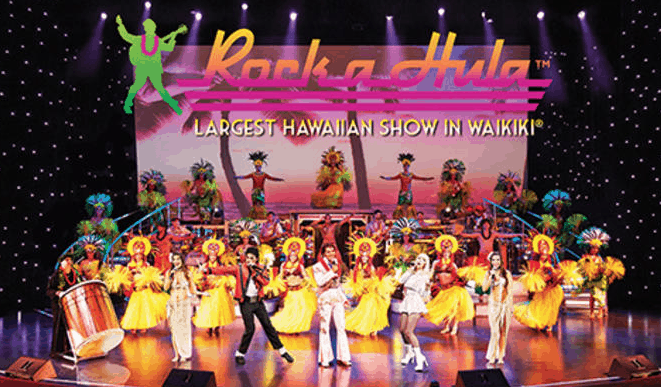 DAY 4
All day tour of the Island of Oahu (7-3:30PM)

Hidden Gems Of Oahu with North Shore Turtle Snorkeling (an absolute favorite) 

Visited: Diamond Head, Hanauma Bay, Halona BlowHole, Makapuu Pt. Macadamia Nut Farm, ChinaMan's Hat, North Shore Shrimp Trucks, North Shore Fruit Stand, Sunset Beach, Turtle Snorkeling, Dole Pineapple Plantation.

Test drove a Tesla (well, my twin sister did). That car is a beast!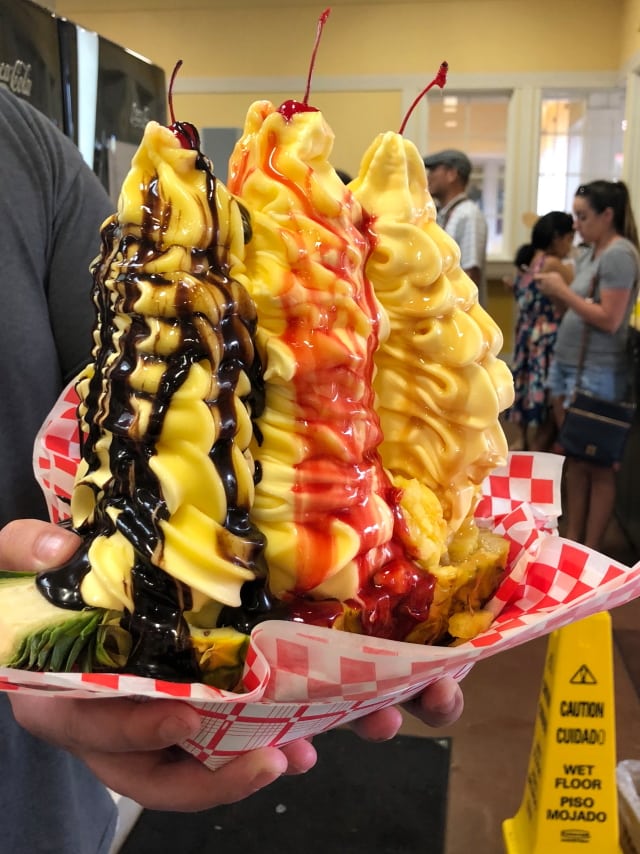 DAY 5
Uber back to the airport!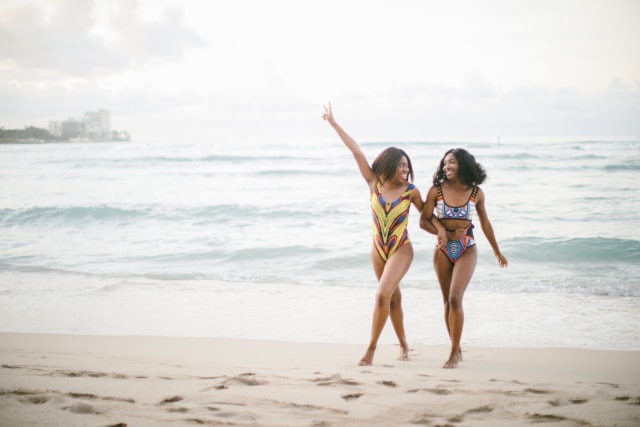 I'm looking forward to many more birthday's with my twin sister. And maybe a visit to an African country next year. Off the beaten path is always a warm welcome.
If you found this post helpful, do check out my Amazon store to shop these Hawaii must-have essentials. As always, I make a commission at no cost to you. And you help keep the blog running. So, thank you.
Interested in more travel posts? Check out these popular posts:
PIN FOR LATER!