Double Trouble: Pencil dress + Bow pumps
This post may contain affiliate links which means I will get a commission if you make a purchase at no additional cost to you. As an Amazon Associate I earn from qualifying purchases. Please read my disclosure for details.
HERE COMES TROUBLE!
Hello!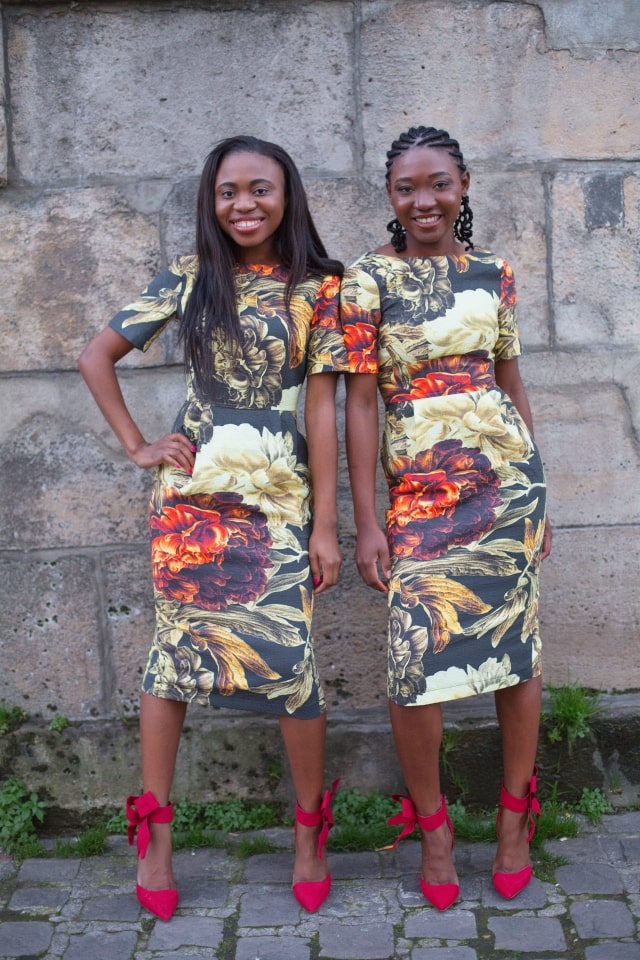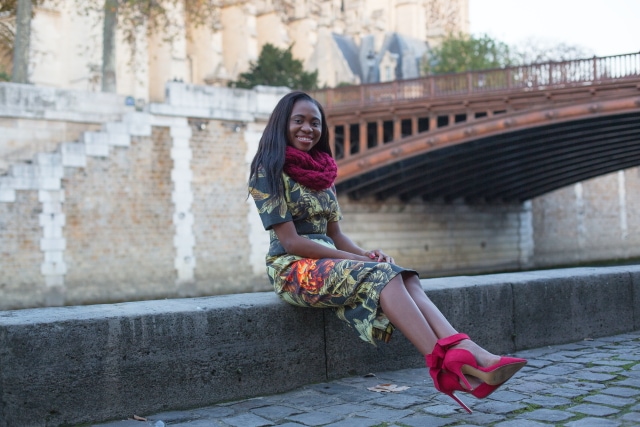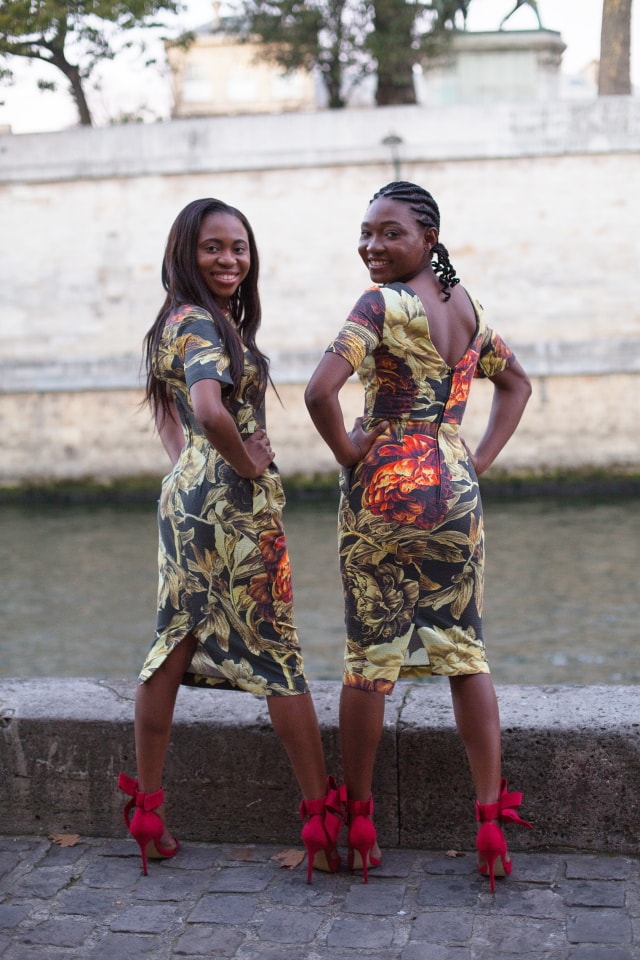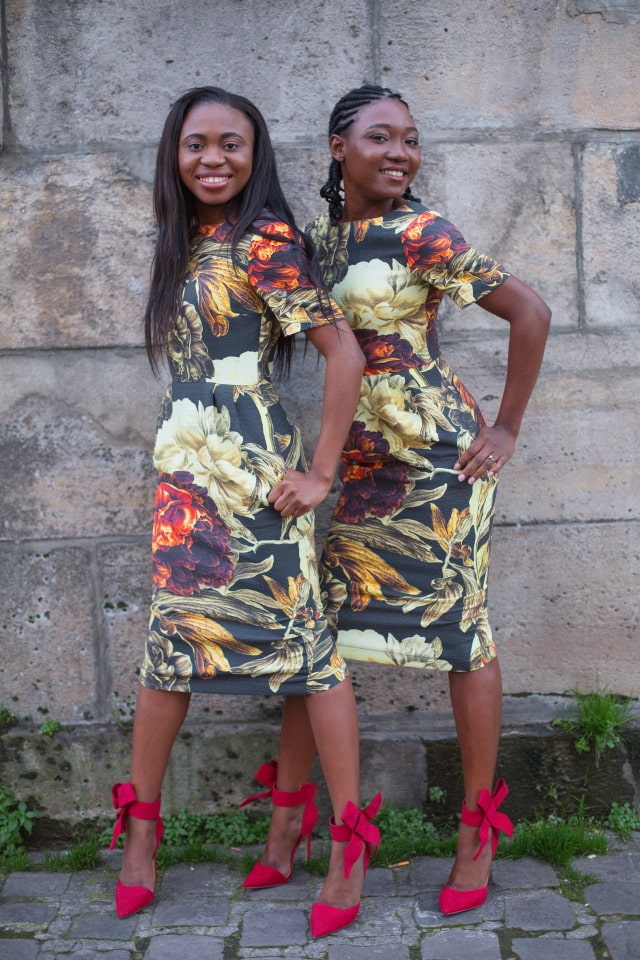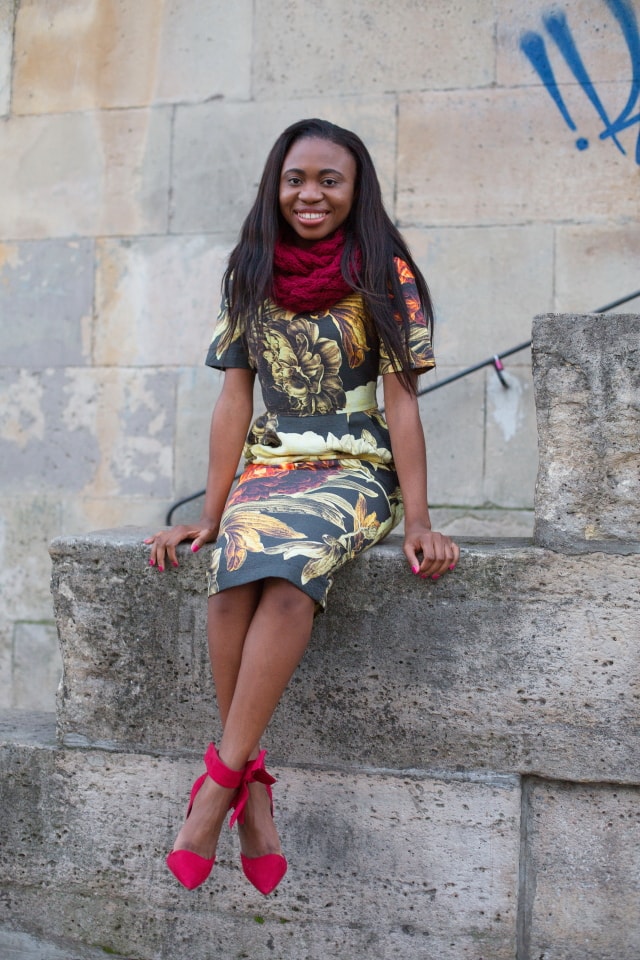 A few months ago, I was fortunate to win an all expense paid trip to Paris for two (see post here). I recruited my twin sister for this fun trip because she is one of the best travel companions ever and also because she's my unofficial blog manager 😉 Growing up, we never really completely got along. We quarreled over everything imaginable and over things of great irrelevance.
She was the social butterfly (cute) and I was the shy, book worm (not cute). She was also a fashionista and I desperately tried to copy her style since she despised dressing alike. On the other hand, she depended on me to "study for two" for seemingly unimportant exams like fine art, government, home-economics, food & nutrition, and the likes. Thankfully, over the years we've become best of friends/sisters and quite inseparable (p.s we still argue over insignificant things and laugh at ourselves afterwards).
Now considered grownups, we live several thousand miles away. Whenever she spots an item on my blog or closet that she loves, she rings me up and asks me to buy her the same product. This was exactly the case with this pencil dress and bow pumps. We still rarely get to dress alike but I was able to sell her on the idea on our Paris trip. You like? Thank you so much for stopping by and check out my lookbook for more.
P.S See more of us: HERE | HERE
Dress || (sold out) similar $33 |
Shoes || Bow pumps $35, similar $97 |
Photos by Anastasiya Sanchez Photography