This post may contain affiliate links which means I will get a commission if you make a purchase at no additional cost to you. As an Amazon Associate I earn from qualifying purchases. Please read my disclosure for details.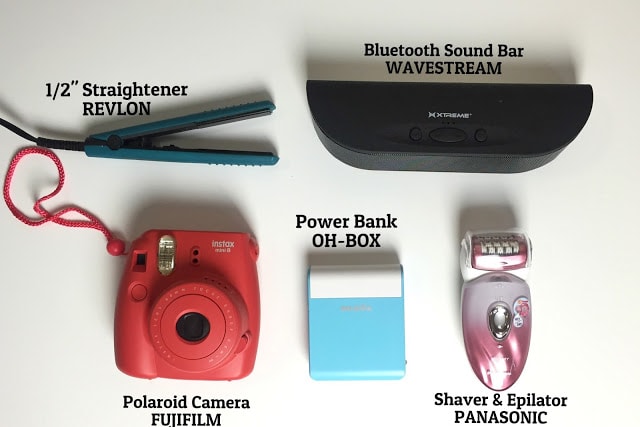 MY FAVORITE SMALL ELECTRONICS
Hello gorgeous! Here's a roundup of my favorite small electronics at the moment.

Revlon 1/2 " Straightening Iron $21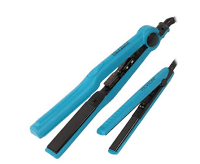 Last year, I searched high and low for s small, portable straigthening iron that I could use on my edges. I was not interested in getting a root straightener because I wanted something that could serve more than one purpose. After what seemed like ages, I found this Revlon straightening iron. The funny thing was that it came with a regular size hair straightener (which I did not need) and a tiny little straightening iron (what I needed) as bonus gift. It works really well on my edges and my leave-out. Also the small size makes it the perfect travel companion.
Oh-Box Power Bank* $25
I always make it a point to travel with a portable power bank especially when I embark on an international trip. There's nothing worse than scrambling around the airport in-between layovers in search of a place to charge my device. I tried this Oh-Box power bank over the weekend just to make sure it lived up to its promises. And sure enough, it was terrific. I was able to charge my phone about 4 times and the best thing about it was that my iPhone 6 juiced up really quickly and held the charge.
Panasonic Cordless Epilator $83
During Black Friday last year, I decided to retire my old Panasonic epilator that I have had for over 5 years. I went for the newer Panasonic ES-ED90-P shaver and epilator. This newer version comes with six attachments and can also be used either wet or dry. Personally, I prefer using it dry because it's easier to clean. It works faster and is more precise at plucking off smaller, finer hair. To be honest, epilating hurts! At first it feels like 50 tweezers on your underarm but it's the only thing that works for me and the epilator no longer hurts as much. If you're struggling with ingrown hair you should read this post on 5 Hidden Gems to a Healthier Skin.
Wavestream Portable Bluetooth Speaker $20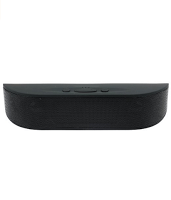 When you live several thousand miles away from close relatives, you miss your family, traditions, culture, food, music…everything! On days when I feel a little nostalgic, I turn up! You should totally follow me on Snapchat (Louisa.Moje) to see what I'm talking about. With this Wavestream small but powerful bluetooth speaker, I dance the nostalgia away. Just like that! P.S I'm still polishing up my moves but I think I've got the work, work, work, work (in Riri's voice) waist movements down ;).
Fujifilm Intax Mini $57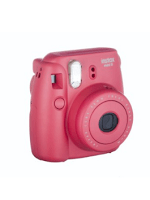 As an owner of a DSLR camera, it's easy to get engulfed in the myriad of functionality the camera has. Once again when nostalgia hits, I quickly recall the good ol' days when we had to wait for our film negative before deciding which negative to develop. When I got this Fujifilm camera I was very ecstatic because it bore some resemblance to old school camera but with a more modern touch and you get the picture right away. So instead of hauling around my huge DSLR camera on a casual fun day, I opt for the light Fujifilm instead. It's a lot of fun and the picture quality is quite impressive for such an inexpensive camera.
Do you have any cute little electronic that you currently can't part with? Share below, I'm always in search of something new and exciting to try out. As always, thank you so much for stopping by and I'll be in touch with you soon.
*Received in exchange for my review. All opinions are mine.
---