Blogger Collab: Styling a Scarf
This post may contain affiliate links which means I will get a commission if you make a purchase at no additional cost to you. As an Amazon Associate I earn from qualifying purchases. Please read my disclosure for details.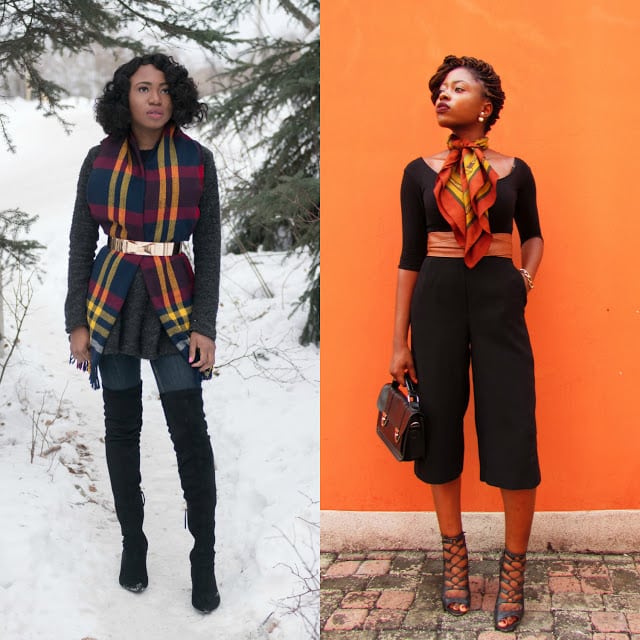 WINTER or SUMMER
Hello friends!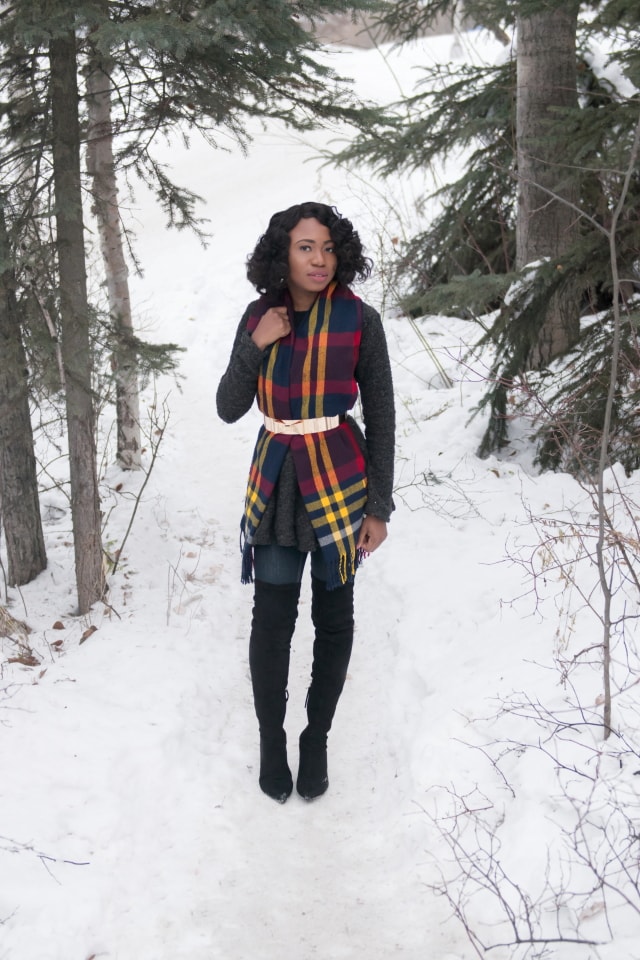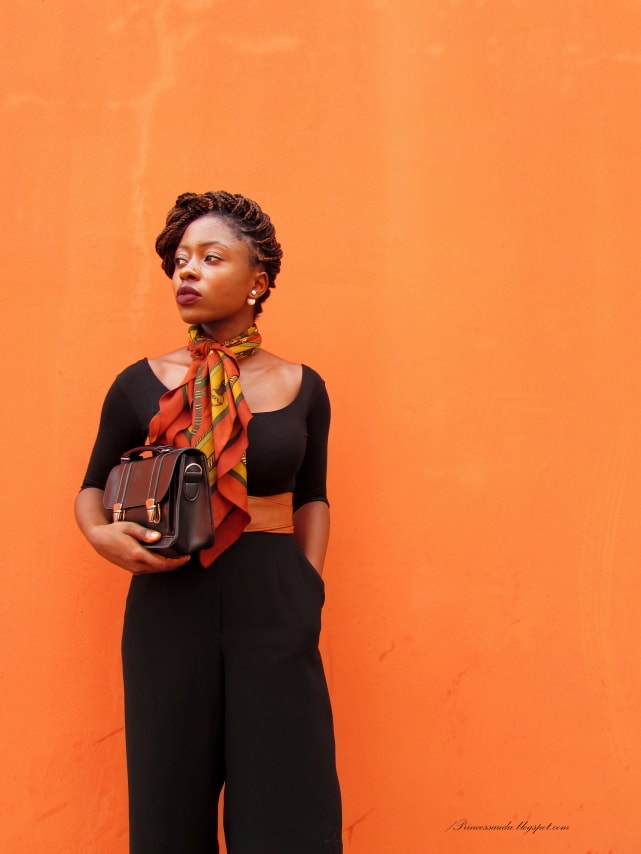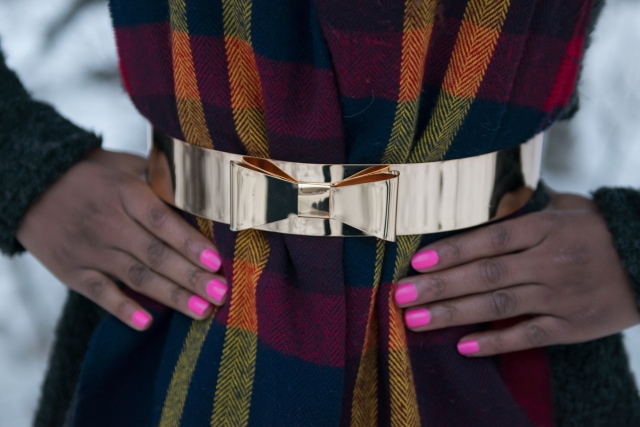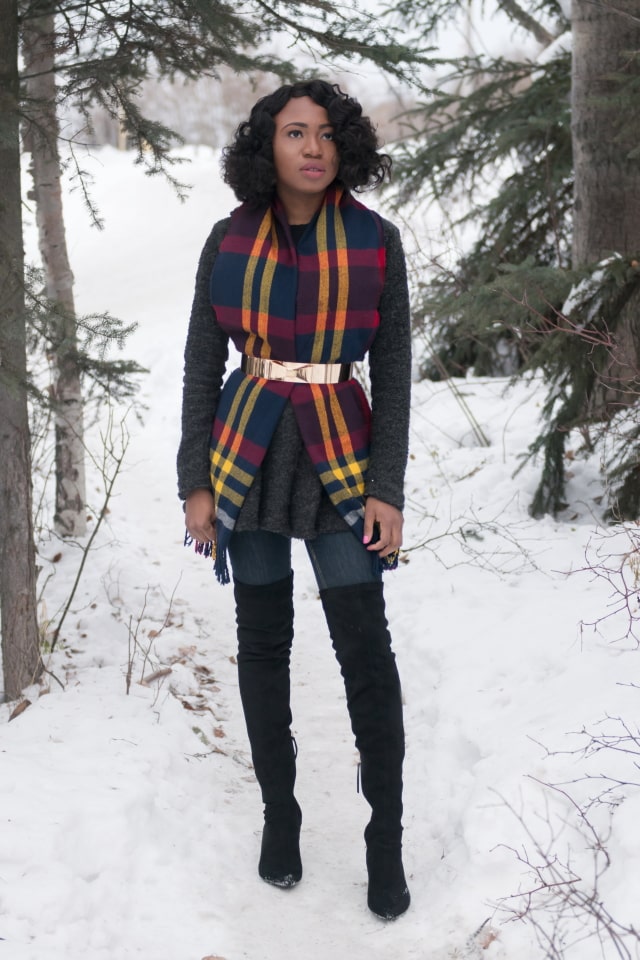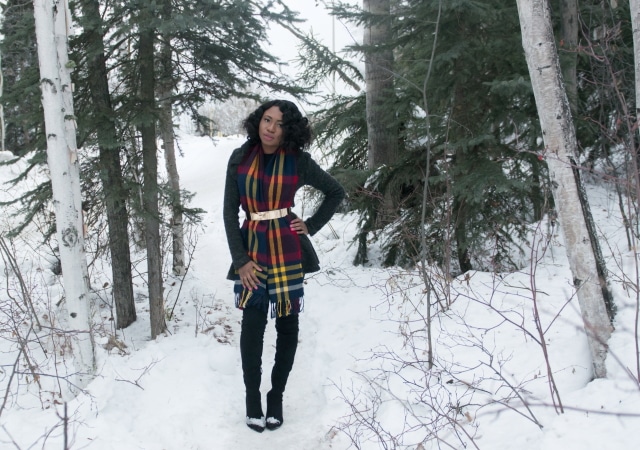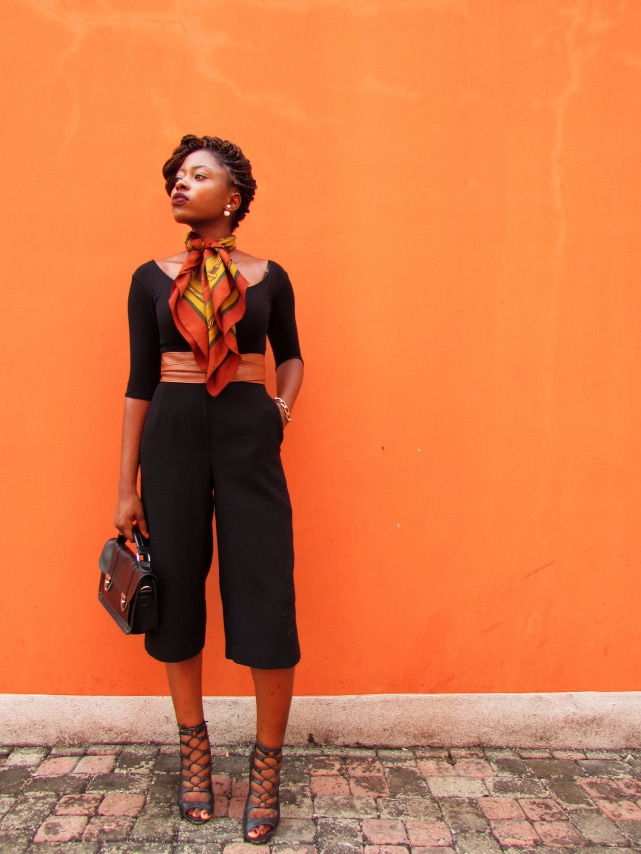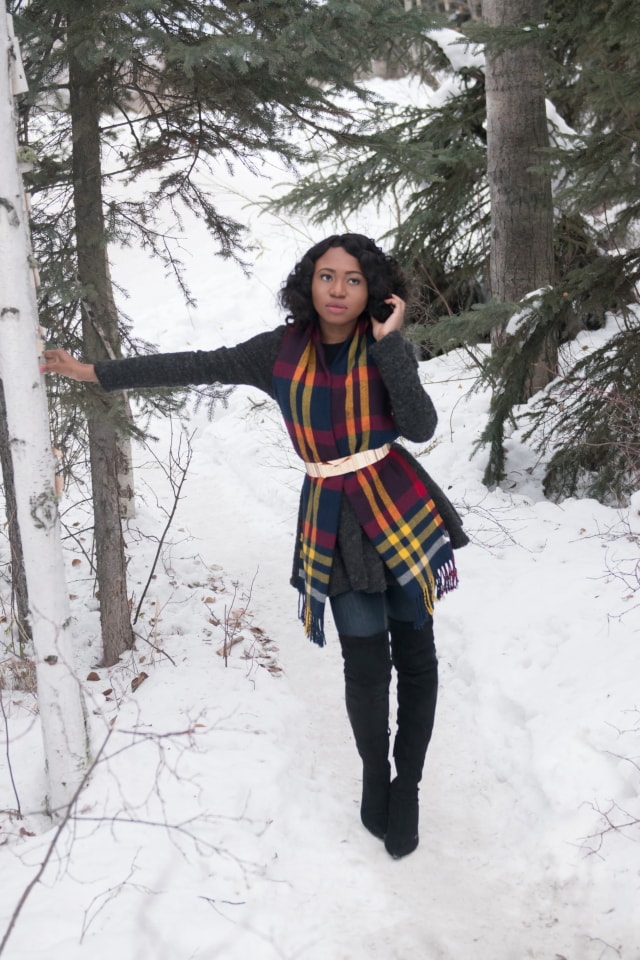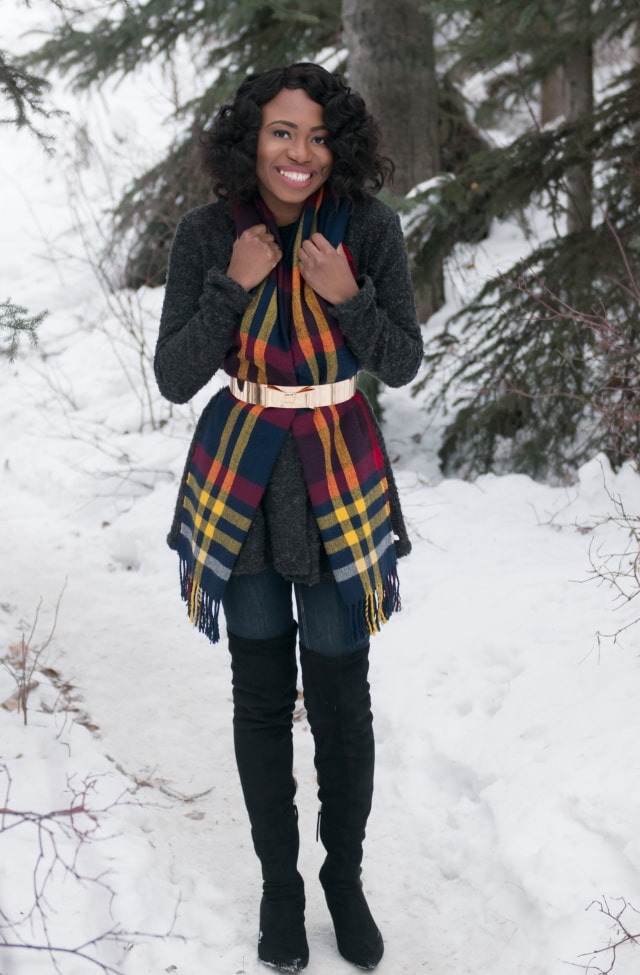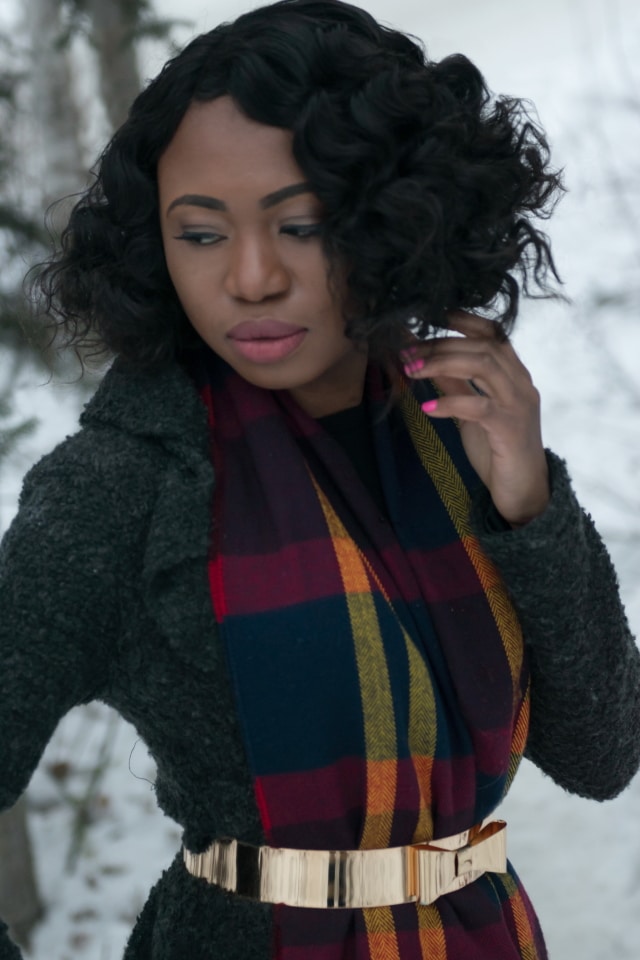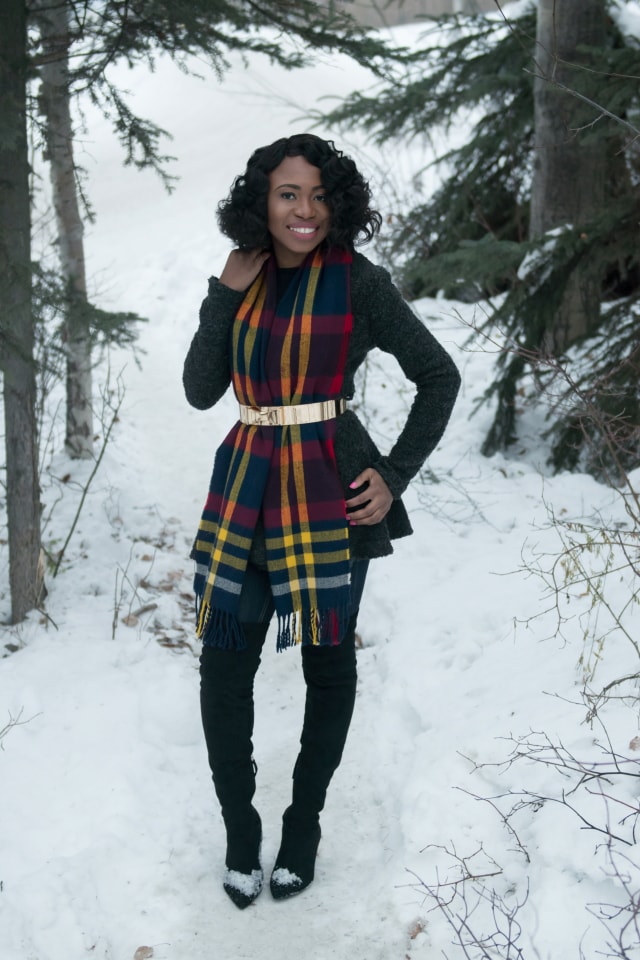 It is leap day and it's also my mum's birthday! My siblings and I came together and threw her a surprise birthday party. She is the best, a darling, a confidant, and and quite honestly all I could ask for. I am truly grateful to God for blessing me with such an amazing person as my mother.
I also listened to all your feedback and today I have another blogger collaboration. This time we are traveling across the Atlantic ocean to my birthplace, Nigeria. Sarah of Princess Audu and I have been blogger friends for a long time. She is a wonderful blogger and writer. I love her fashion posts and the depth of her words in her segment, Sarah Speaks. As a blogger in Nigeria, she truly knows how to stretch her budget and maximize her closet.
Given that it is still very much winter in Alaska and summer in Nigeria, we decided that our theme would be an outfit about styling a scarf. I went for a thick, loose knit fringe scarf styled on top of a JustFab draped cardigan (and a fitted tee underneath) cinched at the waist with my favorite Asos metallic belt (p.s: you need this belt in your life!). For bottoms, I chose a dark wash denim jeans with my precious Zara OTK boots (see my January Budget for more).
Conversely, Sarah opted for a light, breathable vintage scarf and kept the rest of her look monochrome with a brown waist belt as an accent. What do you think about our interpretation of our scarf theme from the Alaskan freezing winter to the Nigerian blazing summer? Drop a comment below and don't forget to check out Sarah's blog for the rest of her look. Happy February 29th and thank you for reading!
P.S More blogger collabs you may like: HERE | HERE | HERE

I am wearing:
Zara OTK boots (similar)
JustFab draped front cardigan c/o (similar)
Thrifted loose knit fringe scarf (similar)
Asos bow metallic belt (here)
Photos by Katie Kreations Photography

Sarah is wearing:
Vintage scarf (similar)
Vintage culottes (similar)
Lace up sandals (similar)