Super Chic African Dress And Lace Up Sandals
This post may contain affiliate links which means I will get a commission if you make a purchase at no additional cost to you. As an Amazon Associate I earn from qualifying purchases. Please read my disclosure for details.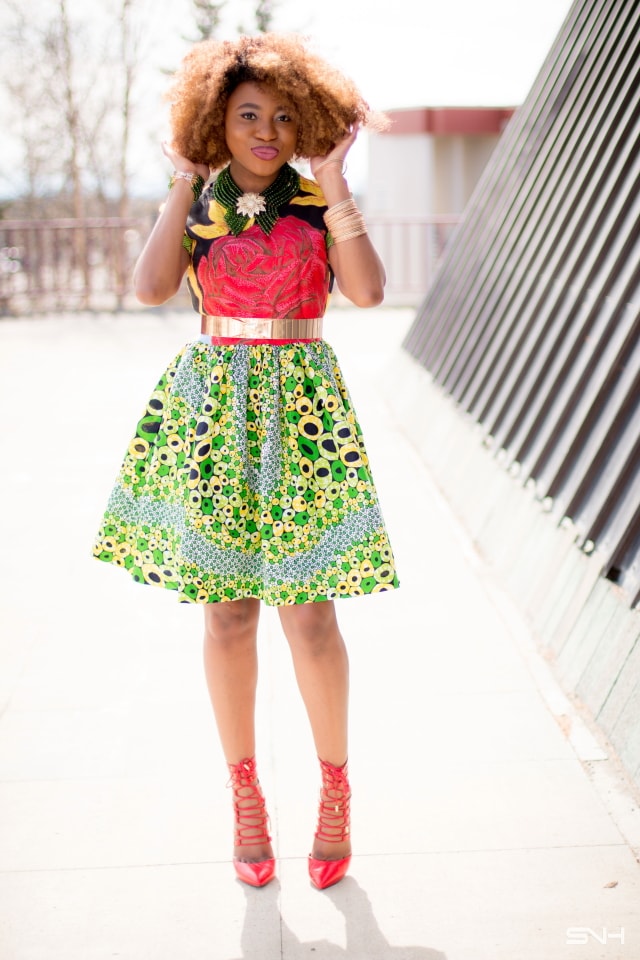 Hello, gorgeous! Hope this new week has kicked off right for you. I'm in love with this gorgeous African dress. I love vibrant African print dresses like this one that easily portrays how bubbly I feel. Today, I also have a giveaway for you to win 1 of 4 cash prizes. 
Shop The Look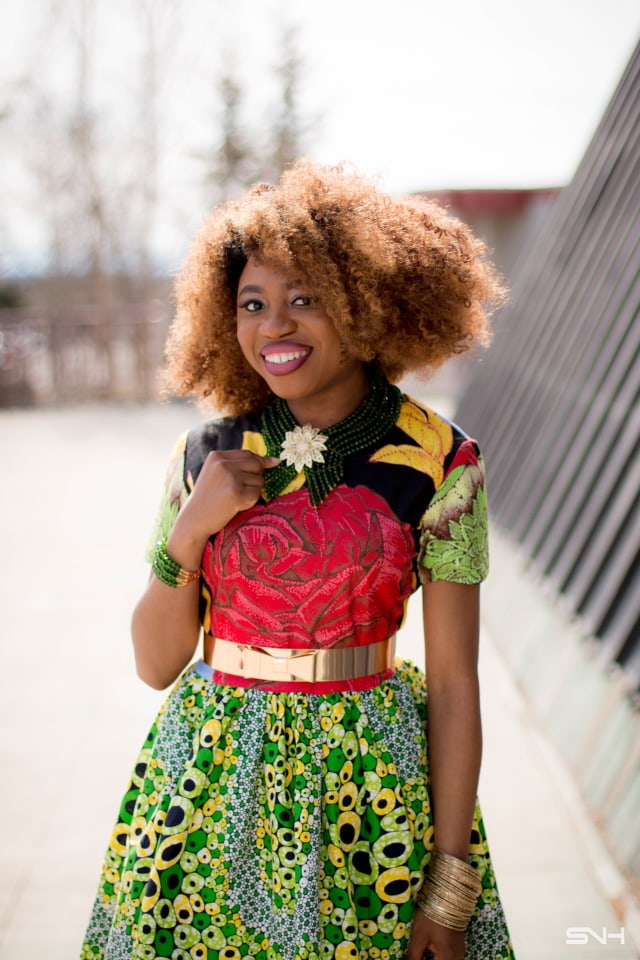 What's there not to love about an outfit that perfectly conveys how you're feeling? On this particular day, I was ecstatic to finally round up my Master's program. It was a bittersweet moment for me because I was finally able to check off one thing from my to-do list. Yes, I'm that old school 😉 However, my family was unable to attend. I gave them a raincheck because they over-delivered during my graduation ceremony from pharmacy school.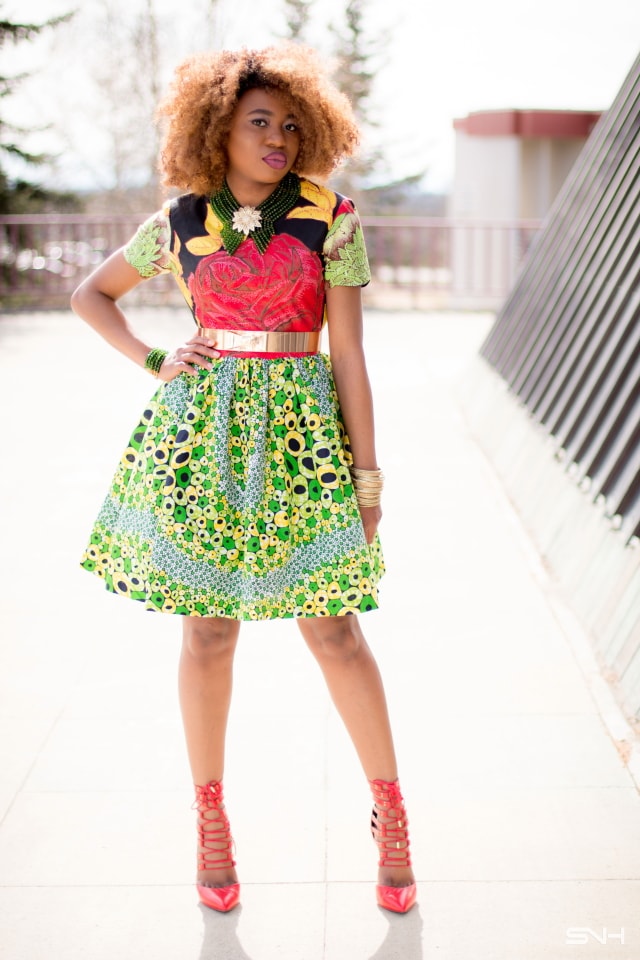 So what did I do? I turned it into a photoshoot day wearing a piece of Africa! My African heritage holds a special place in my heart. So many fun childhood memories including sharing special meals with my grandma, listening to our in-home nanny tell us folklore about life in the village, and patiently waiting for Sundays or special events to pull out my favorite African print outfit.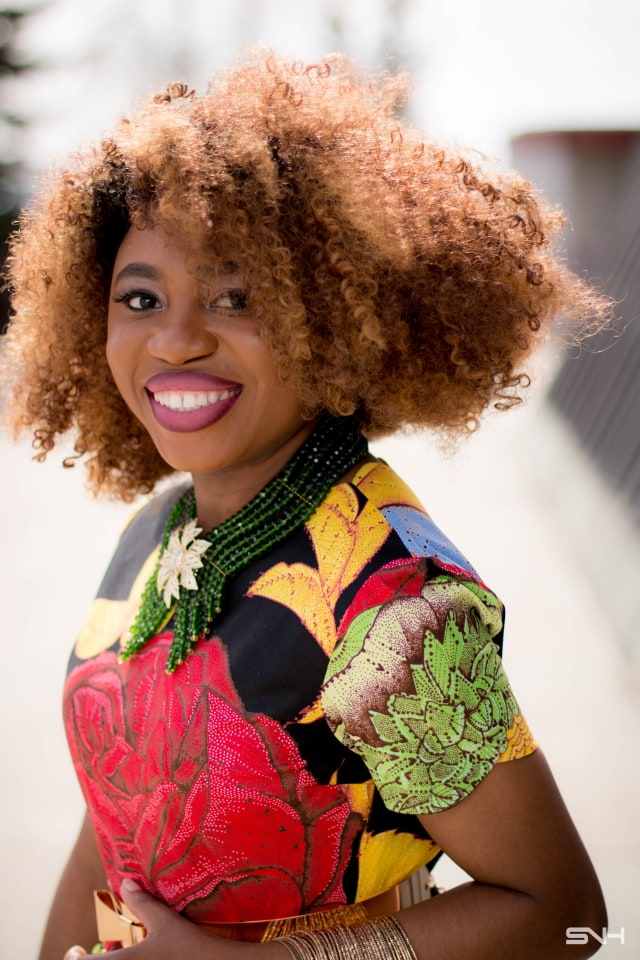 This stunning African dress by Nanayah Studio brings back the nostalgia perfectly. The scalloped neckline and sleeves with the careful selection of two fabric that marries as one dress is made for a damsel. It even comes with two deep pockets. Score!
I cinched my waist with a metal waist belt and played off the colors of the dress with lace up ankle sandals. The ghillie laces and tie-around straps take sexy to new heights. I threw on a statement handmade necklace and gold-tone bangles to seal the deal! Hope you love this outfit as much as I do. Have a fantastic week! every other evening with my photographer.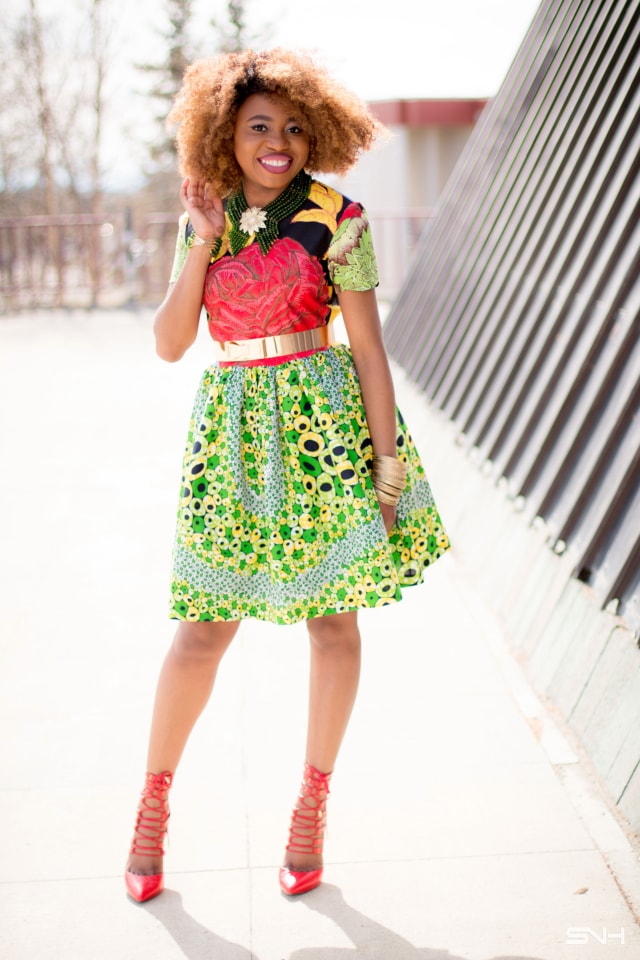 You may also like these posts: 50+ Best African Print Dresses | African Print Palazzo Pants |
I am wearing:
c/o Nanayah Studio African dress (here)
Lace up sandals (similar)
Gold-tone bangle set (similar)
Metal waist belt (similar)
Crystal beaded necklace (similar)
Photos by SNH Photos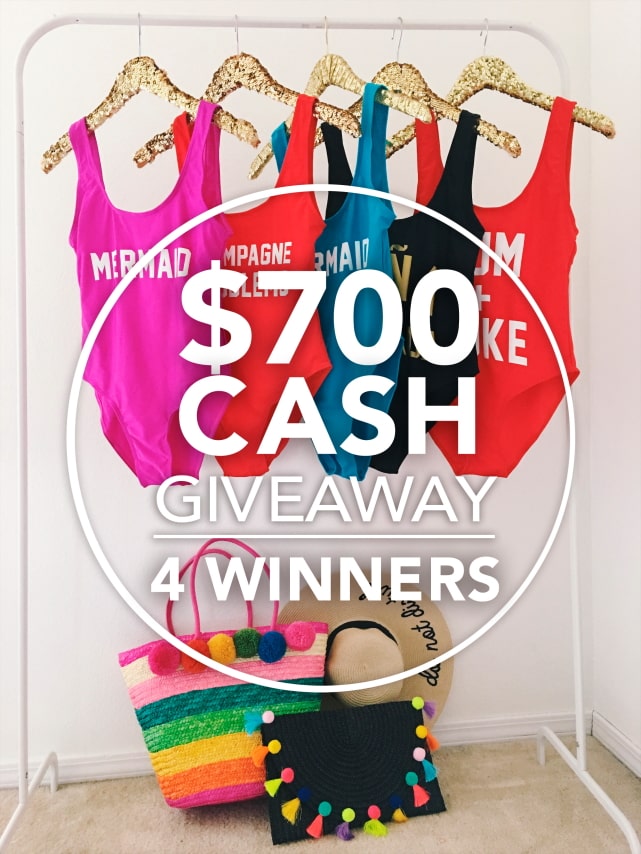 I am so excited to partner with some of my favorite bloggers in gifting 4 WINNERS $175 CASH! Enter in the fields below. Simply enter your email to agree to subscribe to our blogs and follow us all on Instagram. Please note, must follow all to win the prize. Remember 4 winners will win $175!! Giveaway ends 5/28 at 12 AM.