Day 27: Colorful African Print High Low Top
This post may contain affiliate links which means I will get a commission if you make a purchase at no additional cost to you. As an Amazon Associate I earn from qualifying purchases. Please read my disclosure for details.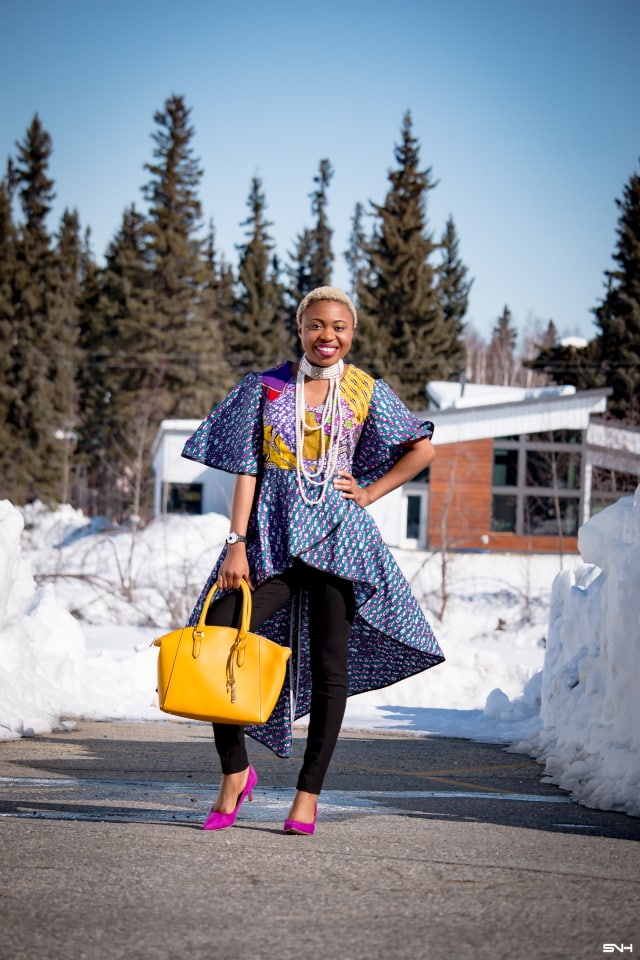 Happy Thursday everyone! Bringing you another colorful summer-appropriate African print high low top outfit.
Shop The Look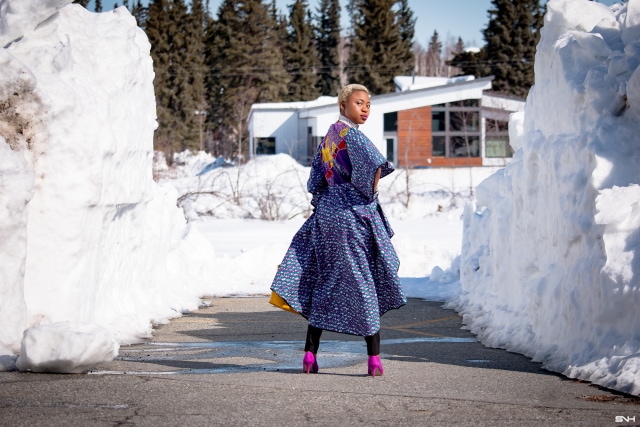 I had a great long weekend visiting the East coast for the long weekend. Traveling for a few days was a much-welcomed change. But nothing prepared me for the heat in New Jersey.
Triple-digit temperatures some over 90ºF and a few over100ºF had me boiling from the inside out. Ah, we have it good in Alaska!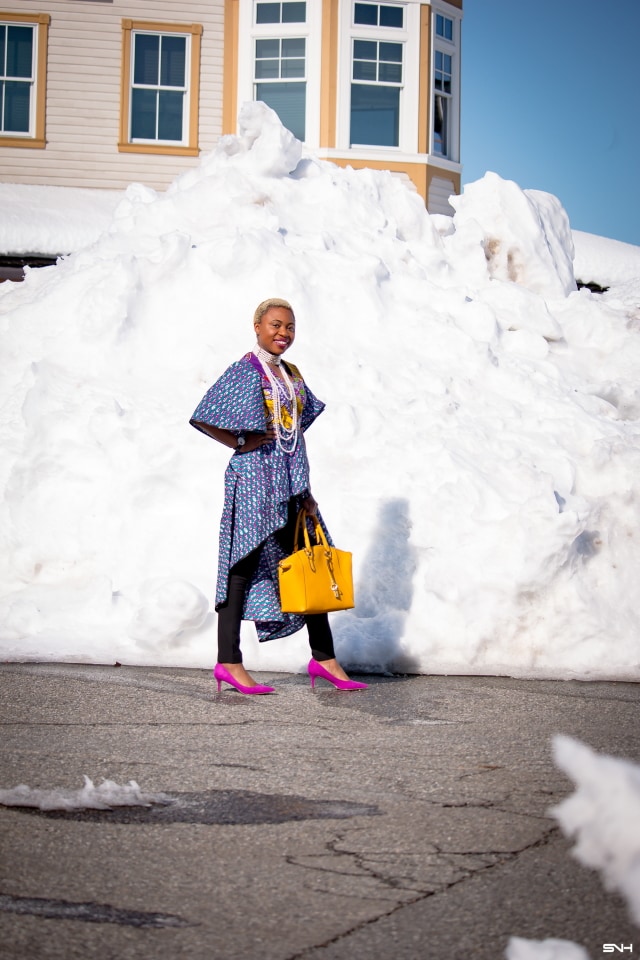 The poor air-conditioner and nearly-retired portable fan ran on full blast. Nonetheless, I still had a great time. As a make it back home to Alaska, I figured now would be a great time to share this breathable African print high low top.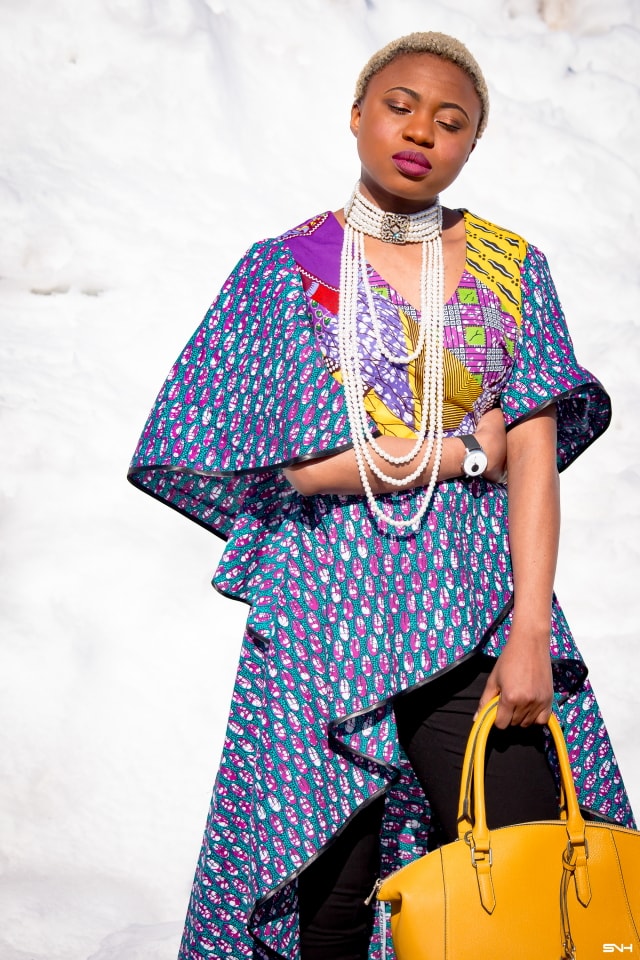 This top was the third piece from Nanayah Studios that I included in the 20+ days of African print fashion. Dr. Jemima's African clothes are just too good.
I'm of the opinion that anyone can pull off rocking African print clothes. The perfect fabric, style, and pattern play an important role in how good the piece would look on you.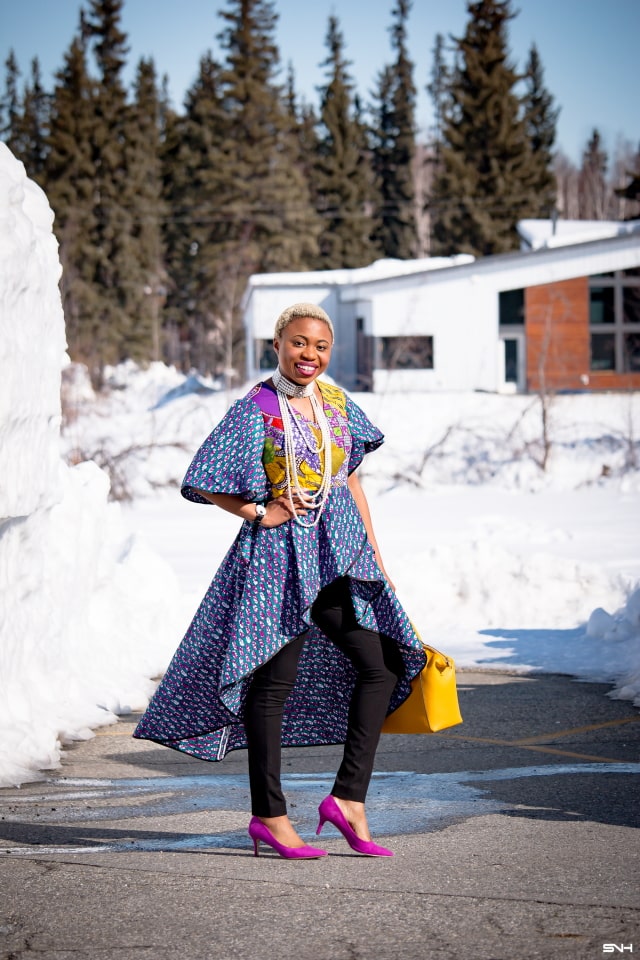 Sadly, this exact style is no longer available from Nanayah Studios. However, she has a unique selection of other gorgeous pieces including jumpsuits, shift dresses, tiered skirts, and tops.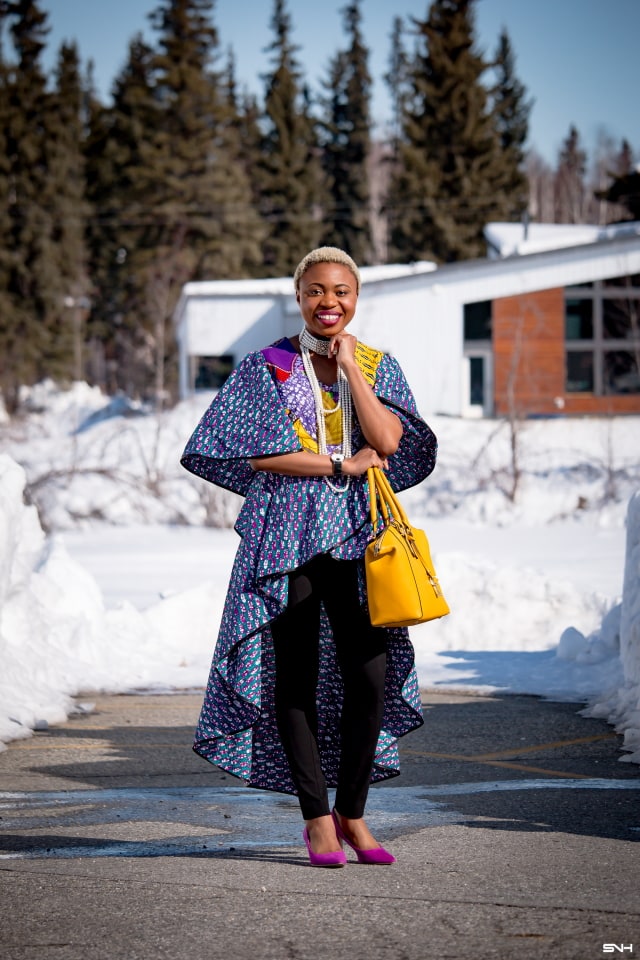 You can learn more about this amazing designer in my outfit highlight from day 9: Asymmetrical Ankara Peplum Top and day 19: African Print Summer Dress. Whenever I wear colorful patterns like this African print high low top, I like to complete my outfit with colors from the print.
Enter black high-waisted pants (similar), purple kitten heels, and yellow satchel. I could have chosen a simple necklace or maybe none at all. But I picked out this Amrita Singh choker necklace. Thoughts on the outfit?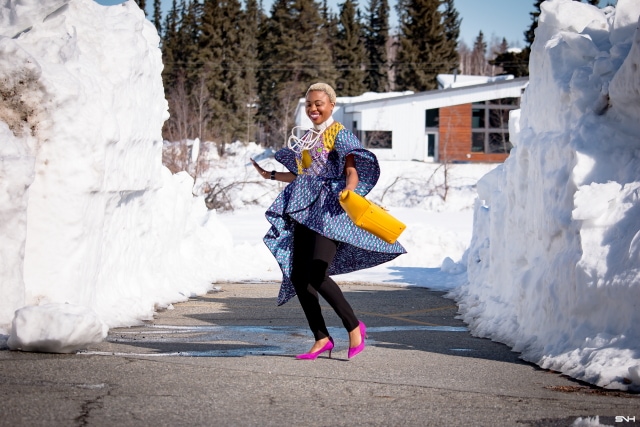 You can connect with Nanayah Studio on Instagram and shop her collection of African print styles on Etsy. As always, thank you so much for reading!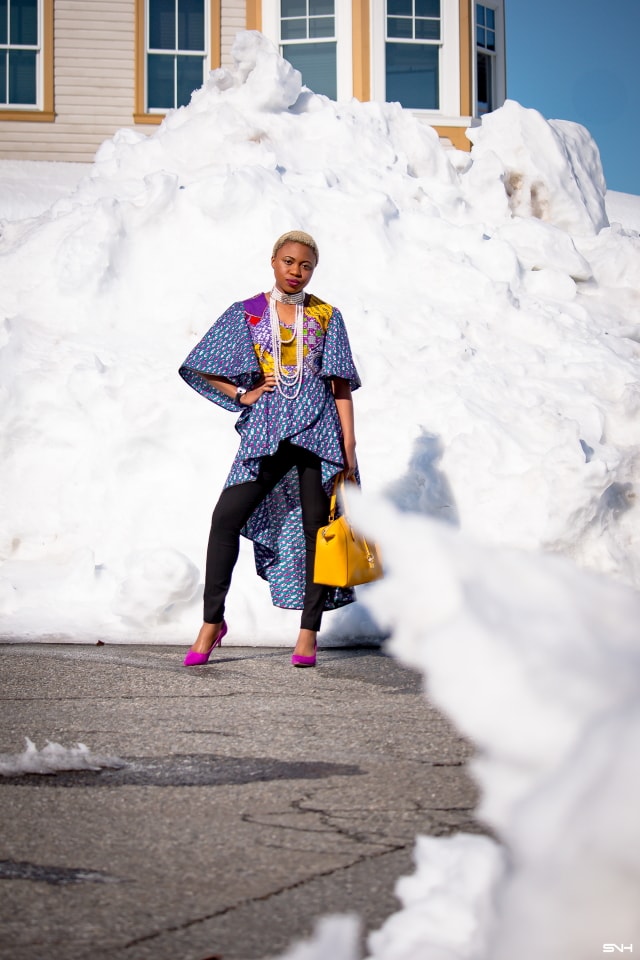 You may also like these posts: Day 26: Scuba Sheath Dress with Bell Sleeves | Day 25: Ethnic Dashiki Bodycon Dress |
I am wearing:
JustFab satchel (exact)
H&M fitted pants (similar)
Amrita Singh Pearl Choker (exact)
JustFab faux suede pumps (similar)
Nokia activity and sleep watch (exact)
Dress c/o Nanayah Studio African print high low top
Photos by SNH Photos
MORE FROM NANAYAH STUDIO