Day 26: Scuba Sheath Dress with Bell Sleeves
This post may contain affiliate links which means I will get a commission if you make a purchase at no additional cost to you. As an Amazon Associate I earn from qualifying purchases. Please read my disclosure for details.
It's a new week and a good reason to be happy 🙂 Today, I'm sharing one of my latest obsessions, this Moje African print scuba sheath dress. 
Shop The Look


Last weekend truly marked the beginning of summer in Alaska. The influx of tourists and visitors for summer solstice weekend lit up the streets.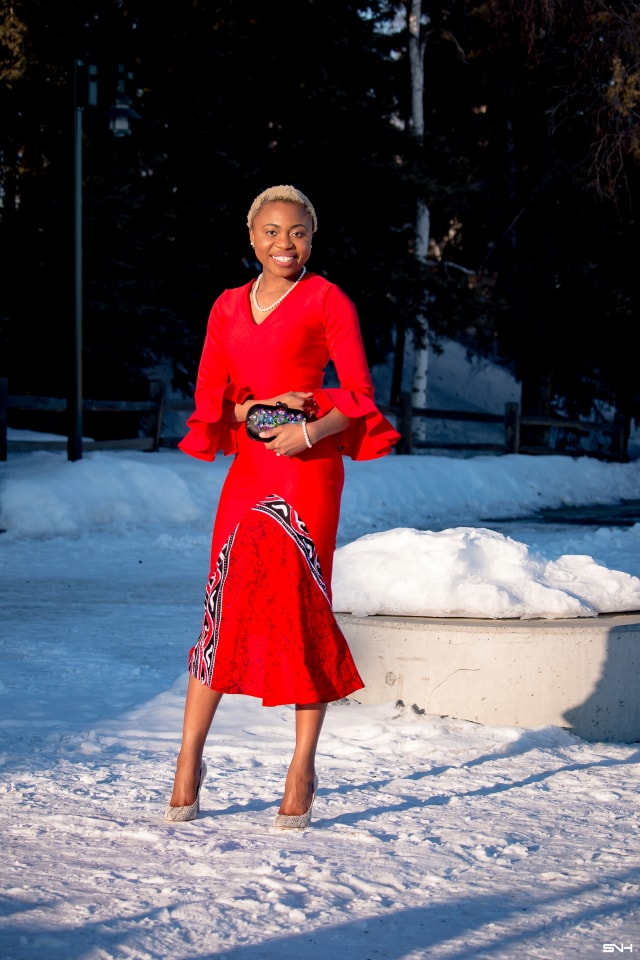 It was a great weekend and I bet this coming July 4th weekend would be even more fun. If you never been to Alaska, I recommend visiting during the prime of summer to experience the midnight sun and the great outdoors.
And in the winter to experience the awe of the Northern Lights. Read my ultimate packing List for a trip to Alaska first.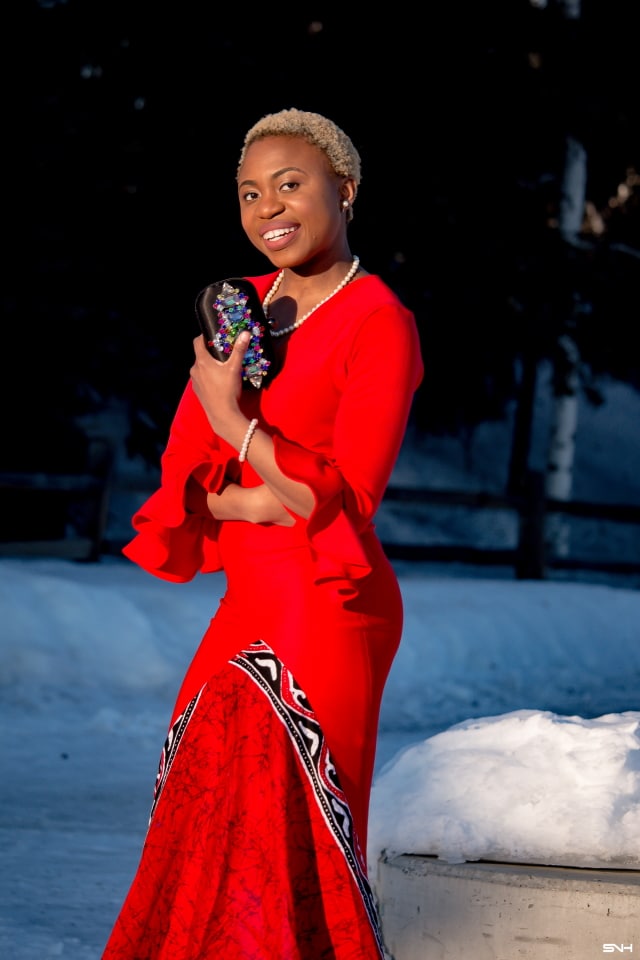 Nothing screams wedding season better than the perfect little black red dress. I'm sure you would agree with me that sometimes less is more. Meet the Moje African print scuba sheath dress!
This neoprene sheath dress (similar) hugs in all the right places. The 3/4 length bell sleeves add a mature/vintage touch to the dress.
And the asymmetrical African print peplum finish gives the dress a youthful taste. Talk about sleek and sophisticated!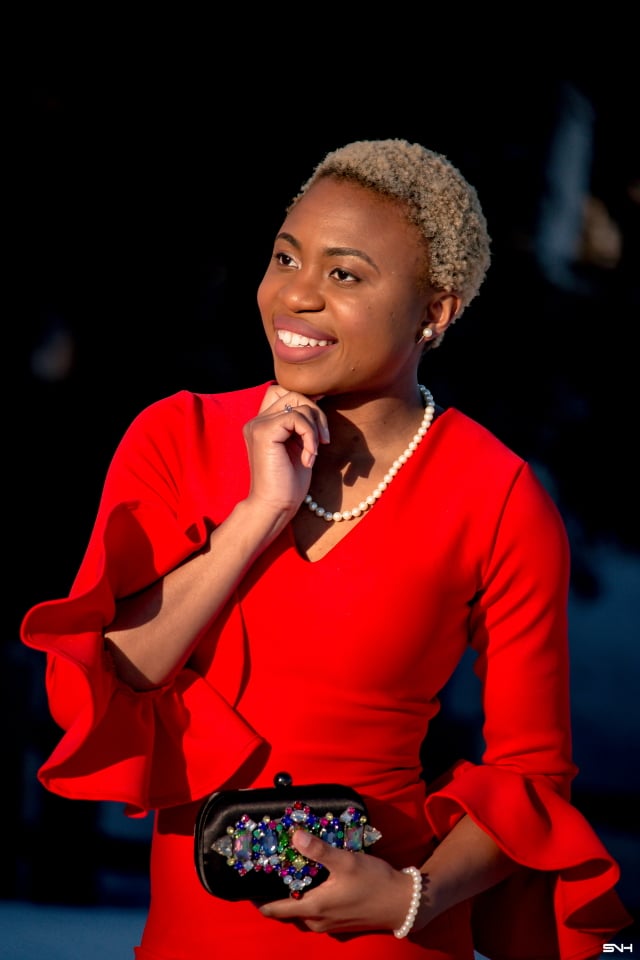 Staying with my theme of less is more, I chose a one strand pearl necklace (similar) and an embellished satin clutch (similar). I pulled the outfit together with a pair of off-white animal print pumps (similar).
The uniform pattern of the snake print heels is a juxtaposition to the beautifully chaotic pattern on the peplum portion of the dress.
A little bit about the designer of the Moje scuba sheath dress! I was stoked to find out that Nkiruka of Nod Fashion named this scuba sheath dress after me.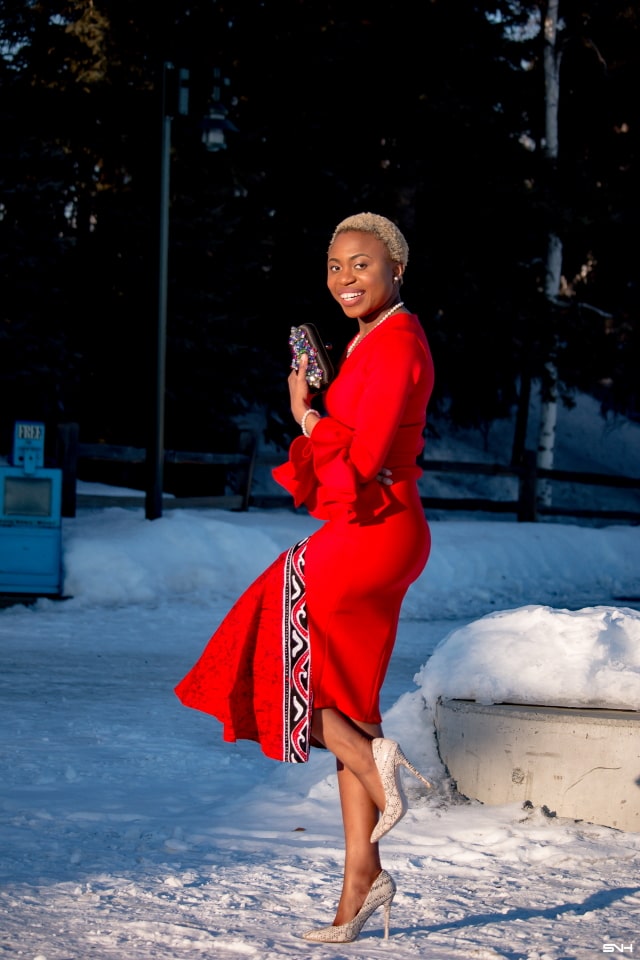 The blend between scuba fabric and a sexy sprinkle of African print truly speaks to my personality. I love Nkiruka's passion to share a piece of Africa through pieces that narrate our culture and cultural diversity.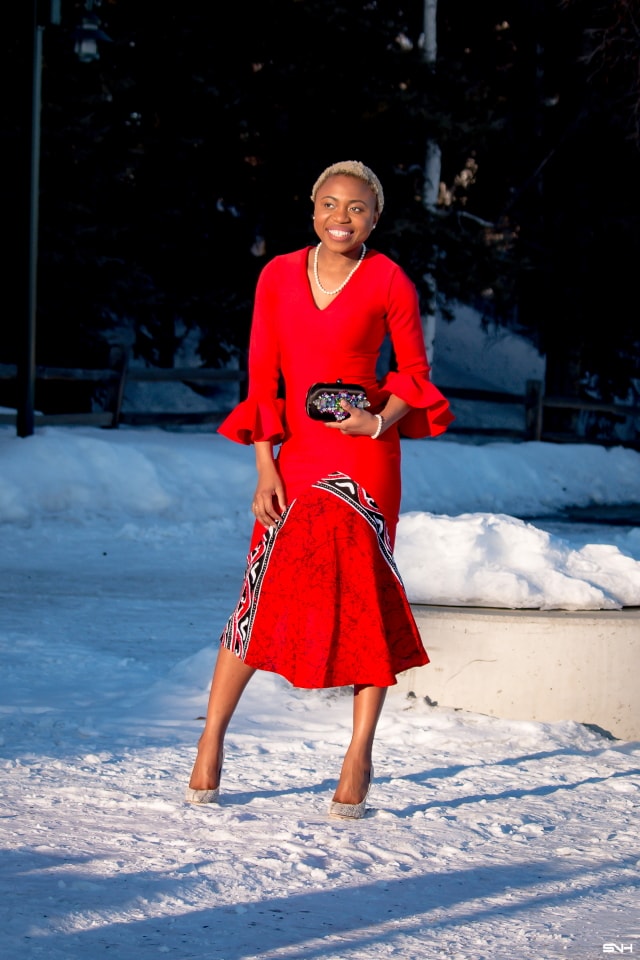 You can order this stunning African print scuba sheath dress directly from Nod Fashion on Instagram. Here's a similar scuba sheath dress (here) if you need other options.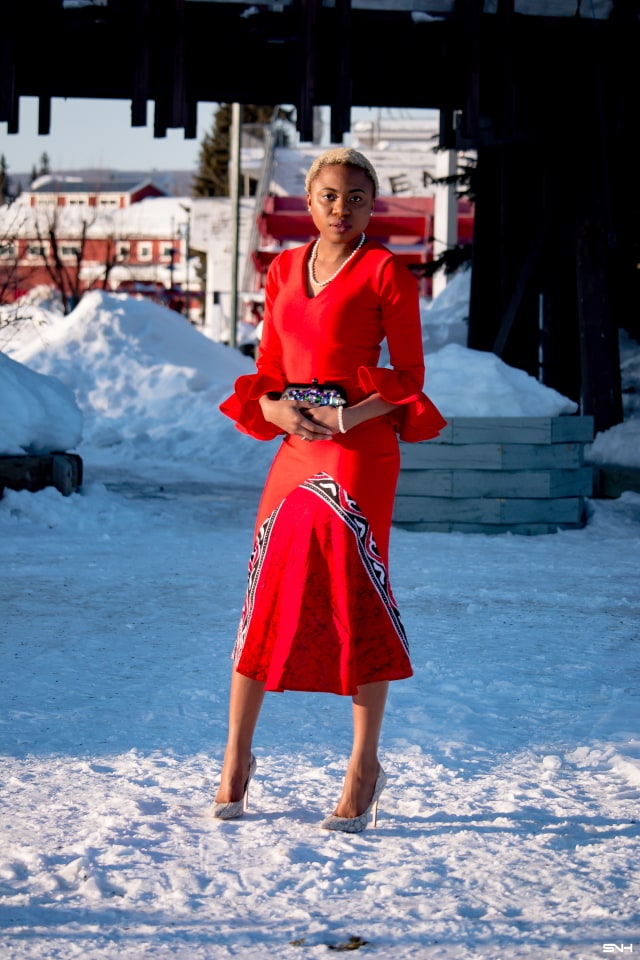 I hope you enjoyed this post and learned a little something about the girl boss behind Nod Fashion. Lastly, connect with Nkiruka on Instagram to shop this Moje scuba sheath dress and her beautiful collection.
As always, thank you so much for reading. If you'd like to check out the previous 25 days of African print fashion, you can find them over here. Have a blessed day!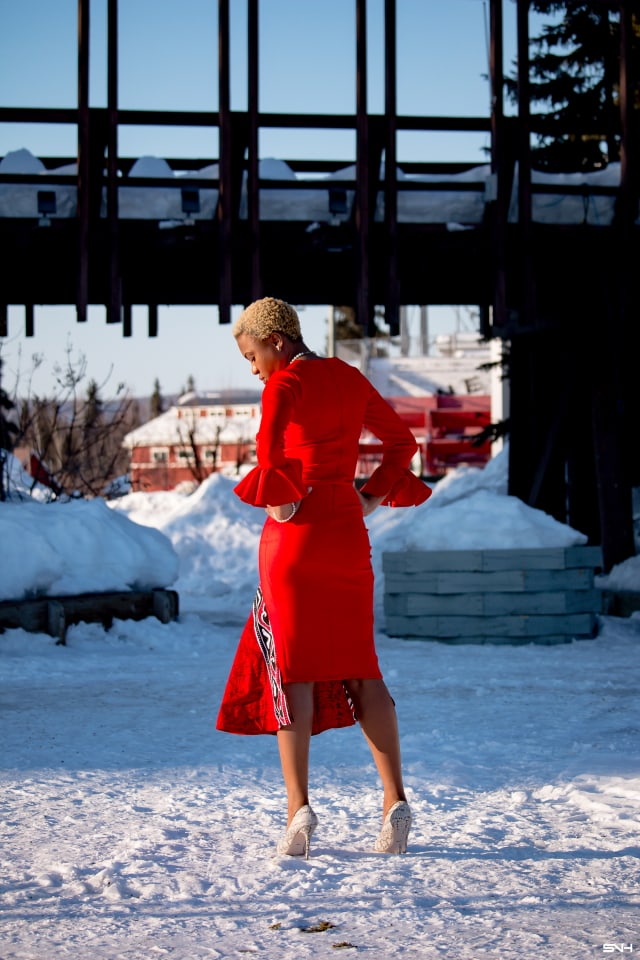 You may like these posts: Day 25: Ethnic Dashiki Bodycon Dress | Day 24: African Print Off-Shoulder Dress |
I am wearing:
Pearl necklace (similar)
Animal print pumps (similar)
Embellished box clutch (similar)
Nokia activity and sleep watch (exact)
Dress c/o Nod Fashion ankara scuba sheath dress (similar)
Photos by SNH Photos