Day 25: Ethnic Dashiki Bodycon Dress
This post may contain affiliate links which means I will get a commission if you make a purchase at no additional cost to you. As an Amazon Associate I earn from qualifying purchases. Please read my disclosure for details.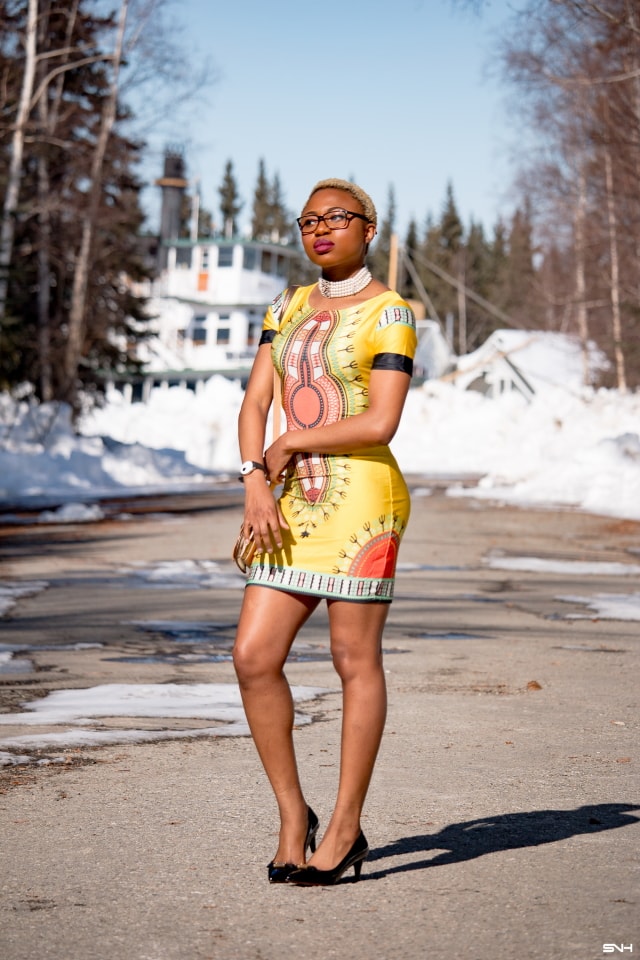 What a week! I only realized how tired I was on Friday when I fell asleep before I even started working on this post. So, here's my second attempt writing the content for this ethnic dashiki bodycon dress.
Shop The Look

If this outfit looks familiar, it is because you've seen it styled in my 10 Days Wearing Clothes from Amazon Fashion post. And in the beauty post about How to Effortlessly Rock Bold Lips.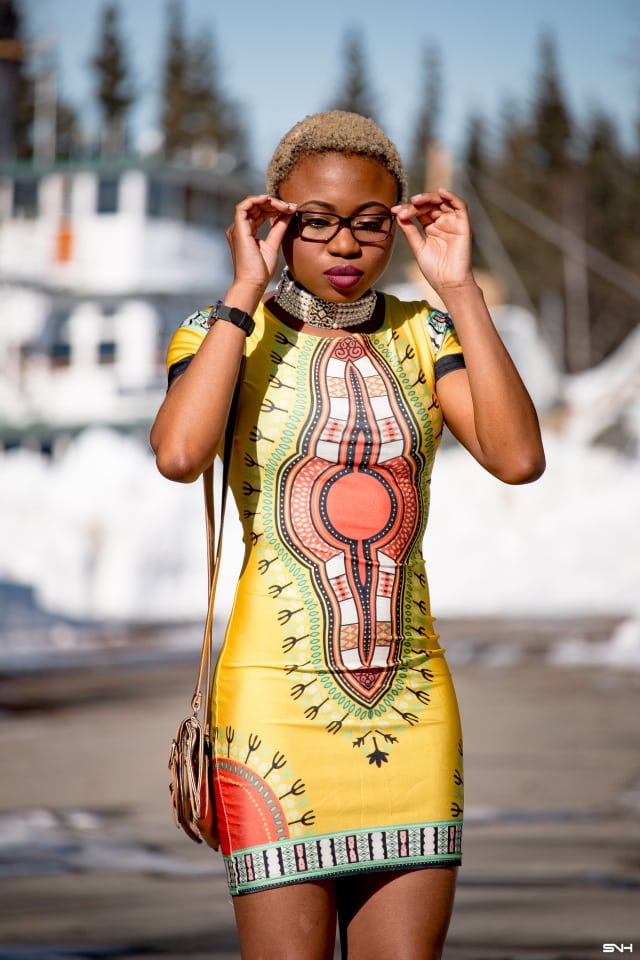 It is true that I'm no stranger to ankara print fashion but dashiki outfits are new for me. In fact, I thought ankara and dashiki were interchangeable words up until last year!
So, it was natural that I fell in love with this ethnic dashiki bodycon dress when I spotted it on Amazon. Yes, that's not a typo! I never knew that Amazon carried African print clothes.
And this under $25 sexy dress shipped free with Amazon Prime (try for 30 days free)! Bodycon dresses are not my preferred style because of the way they hug the body but I still own a few. I could not deny the beauty of this affordable ethnic dashiki bodycon dress.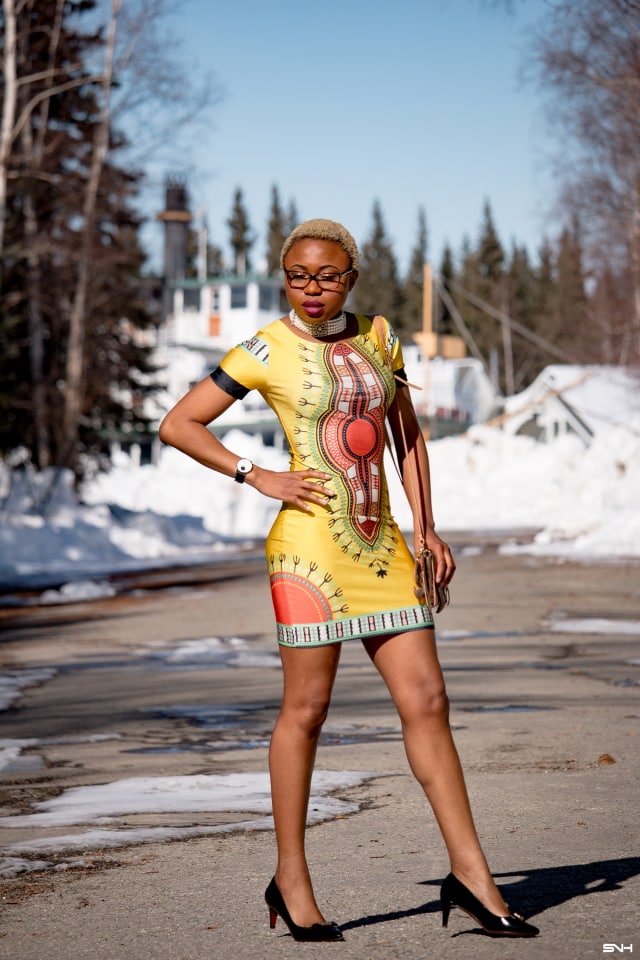 There are several ways I could have styled this dress but I opted to go for a pair of kitten heels (similar), bold choker pearl necklace, clear square glasses (similar), and a crossbody bag (similar). I really like the dressed-up casual appeal of the outfit.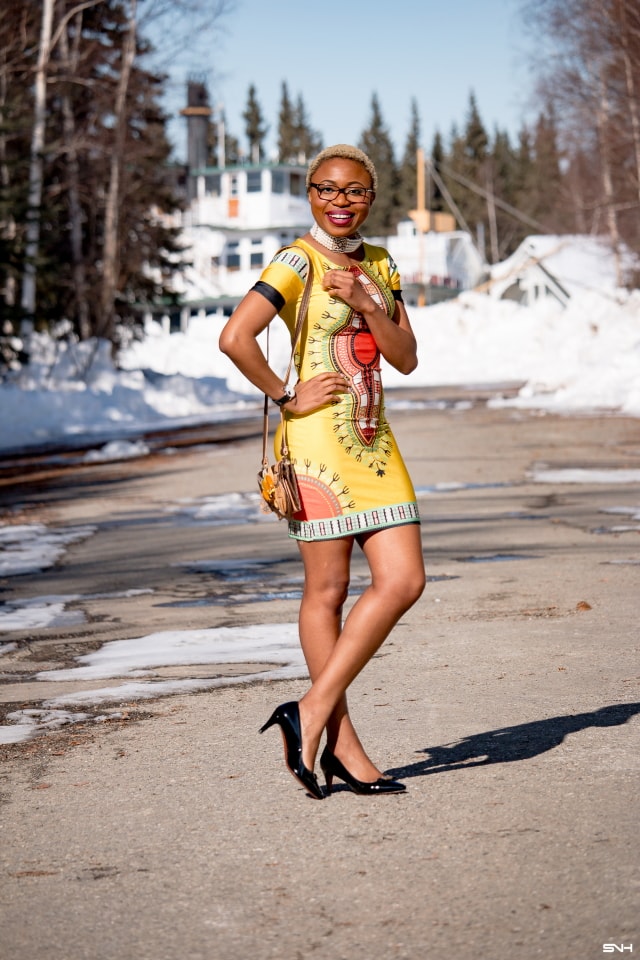 And now with the availability of Amazon Echo Look, I can get a second opinion about my outfits with Style Check. Echo Look is a hands-free camera and style assistant that allows you to take full-length photos and videos of your looks just by using your voice. Cool right?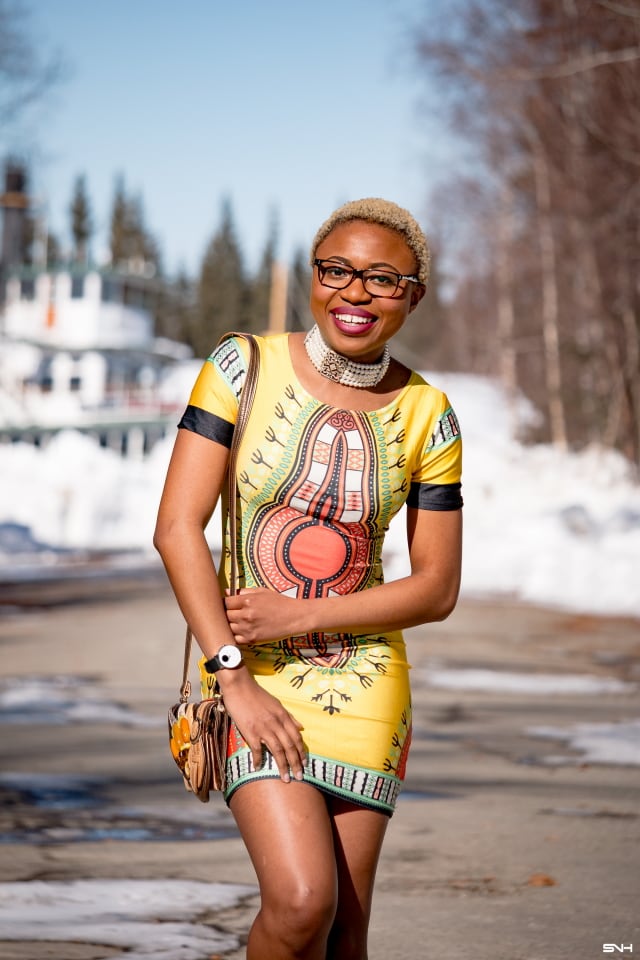 More about Echo Look:
Using just your voice, easily take full-length photos and 6-second videos of your daily look and build your own personal lookbook. Just say "Alexa, take a photo" or "Alexa, take a video."

See your looks from every angle in the Echo Look app. View photos and videos of your outfits, select your favorites, organize your looks into Collections, and share with friends.

Learn more about Echo Look by watching the video here.
And save 20% off an Echo Look with promo code ECHOLOOK20 (Limited time offer, while supplies last – terms and conditions).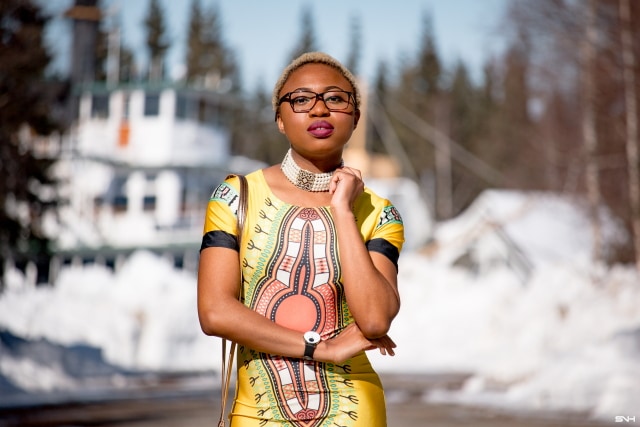 And that's it from me today, my friends. Craving more? Explore other African print looks from the series, 20+ Days of African Print fashion here.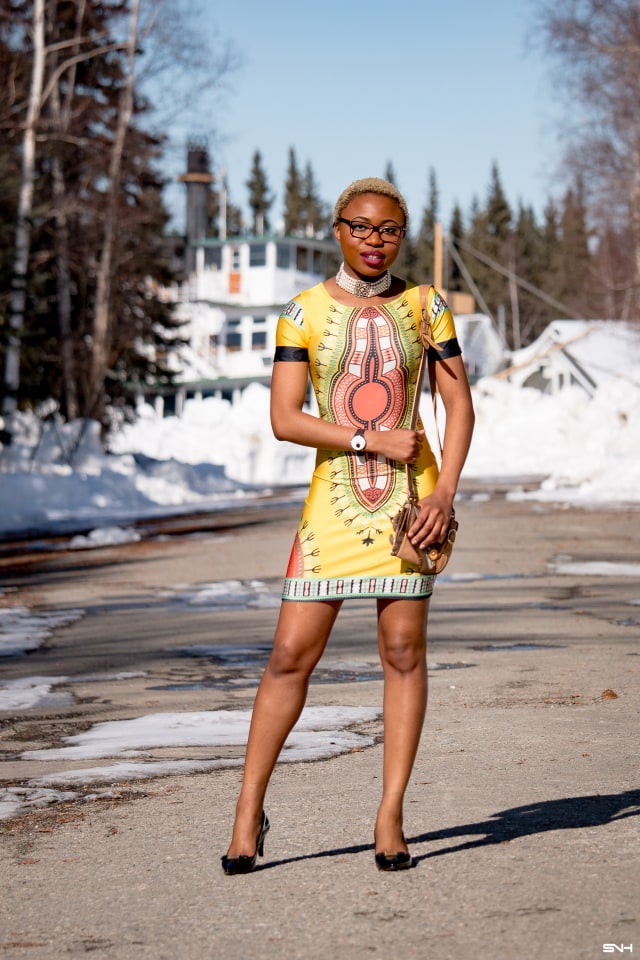 Discover more hand-picked African print styles from Amazon Fashion on my Amazon Shop. As always, thank you for reading.
You may like these posts: Day 24: African Print Off-Shoulder Dress | Day 23: Ankara Chiffon Blouse + Tassel Sandals |
I am wearing:
Crossbody bag (similar)
Square clear glasses (similar)
Nokia activity and sleep watch (exact)
Amrita Singh pearl choker necklace (exact)
Michael Kors kitten heels – sold out (similar)
Dress Amazon Fashion ethnic dashiki bodycon dress
Photos by SNH Photos
I received the Echo Look as a gift. Thank you for supporting the retailers that support La Passion Voûtée.
Here are a few more stunning ethnic dashiki pieces from Amazon: