Day 23: Ankara Chiffon Blouse + Tassel Sandals
This post may contain affiliate links which means I will get a commission if you make a purchase at no additional cost to you. As an Amazon Associate I earn from qualifying purchases. Please read my disclosure for details.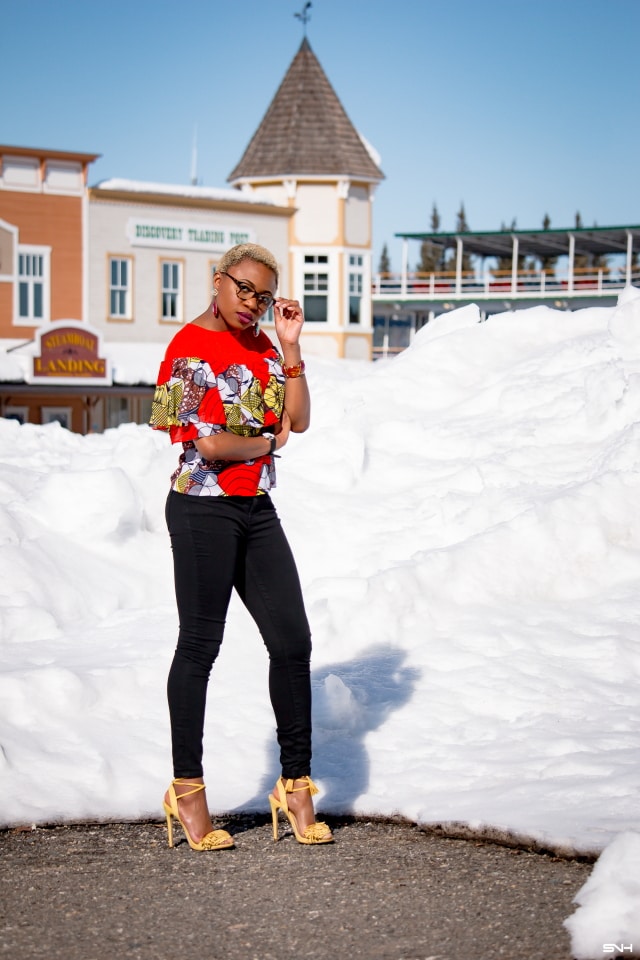 The sun is out to play. But it still feels like yesterday when everything was covered in white, fluffy snow rocking this ankara chiffon blouse by Yetunde Sarumi!
Shop The Look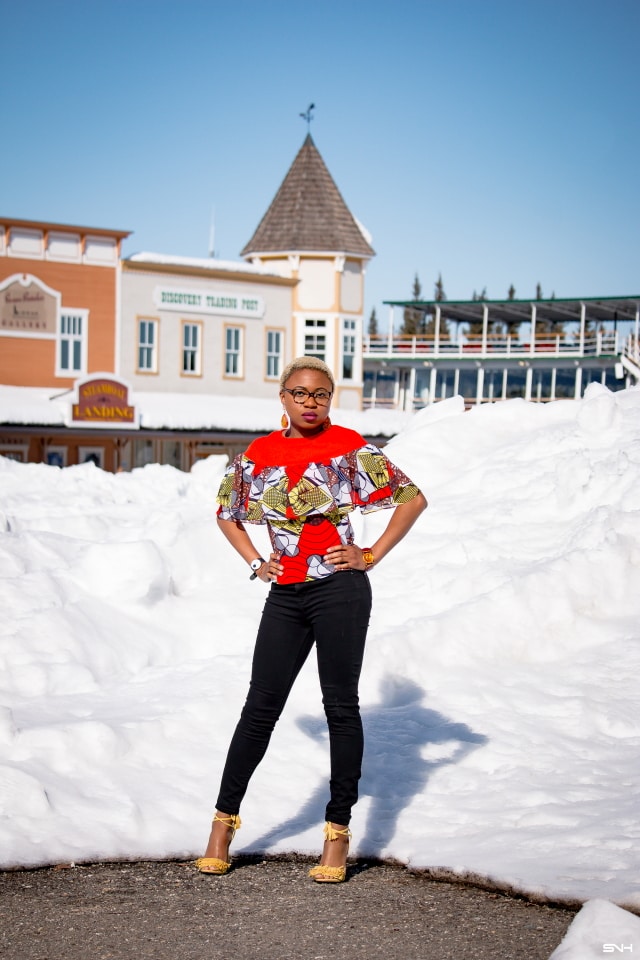 On 75-plus degree summer days, I appreciate the practicality of breathable chiffon clothes. The lightweight fabric keeps you cooler than most other materials.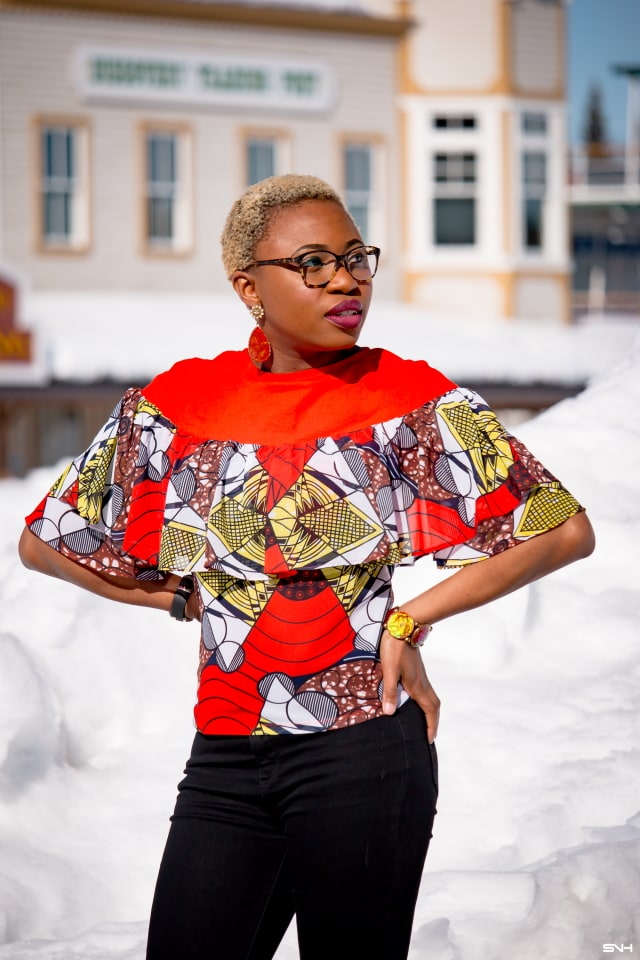 This was the first time that I've seen African print clothes made with chiffon. I've only ever known them to be made out of cotton fabric.
The addition of of linen to the shoulder provides some structure to the Yetunde Sarumi ankara chiffon top.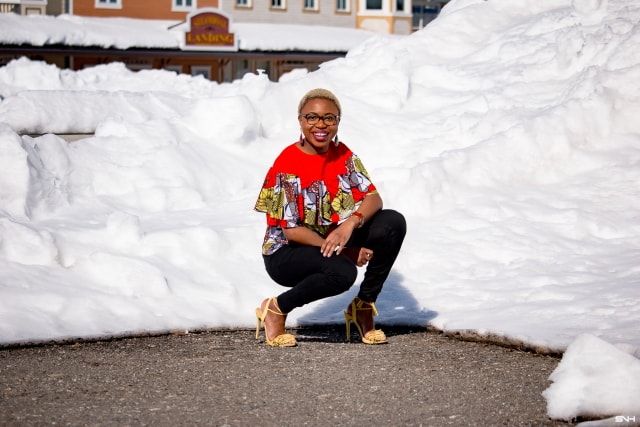 All of these features made this blouse a luggage must-have on my recent trip to Nigeria (think 80-plus degree weather!).
For this look, I wore my favorite pair of black denim trousers (similar). The jeans is sold out but I've linked similar options below.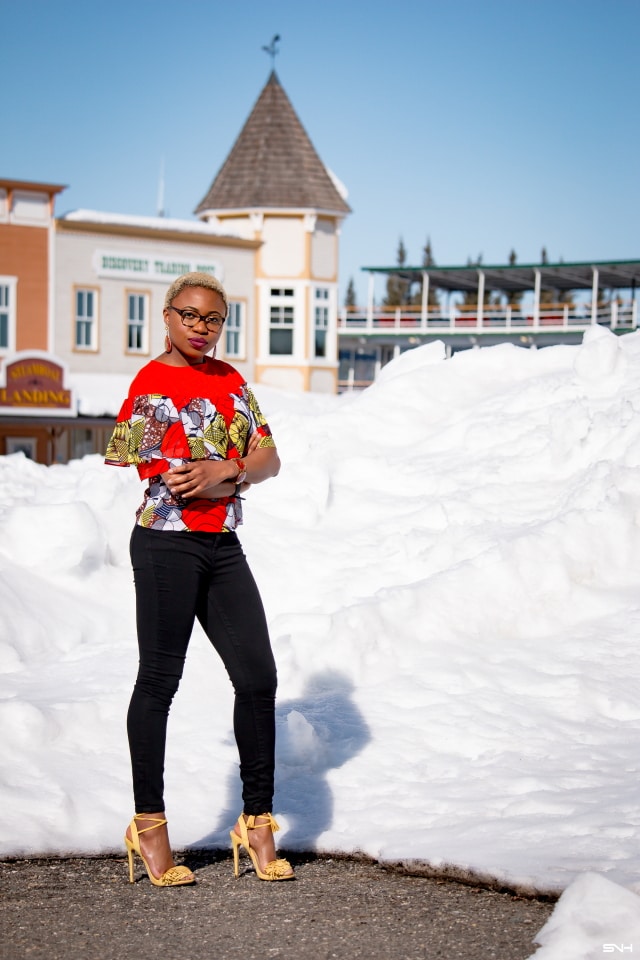 Tassels and tie-up flats and sandals have been trending since last year. So I thought it'll be fun to style this outfit with tassel sandals.
This exact heels I have on is also sold out on JustFab but I found them on Amazon. If these are too high for you (4.5 inches), you can try this option.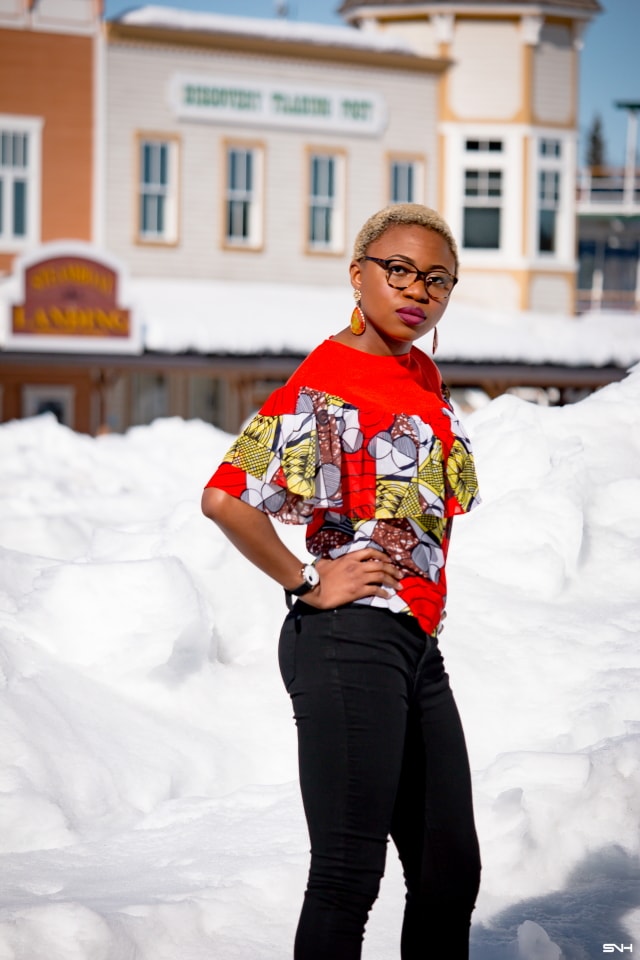 What do you think about how I styled this ankara chiffon blouse? I would not hesitate ordering this top from Yetunde Sarumi if you like it.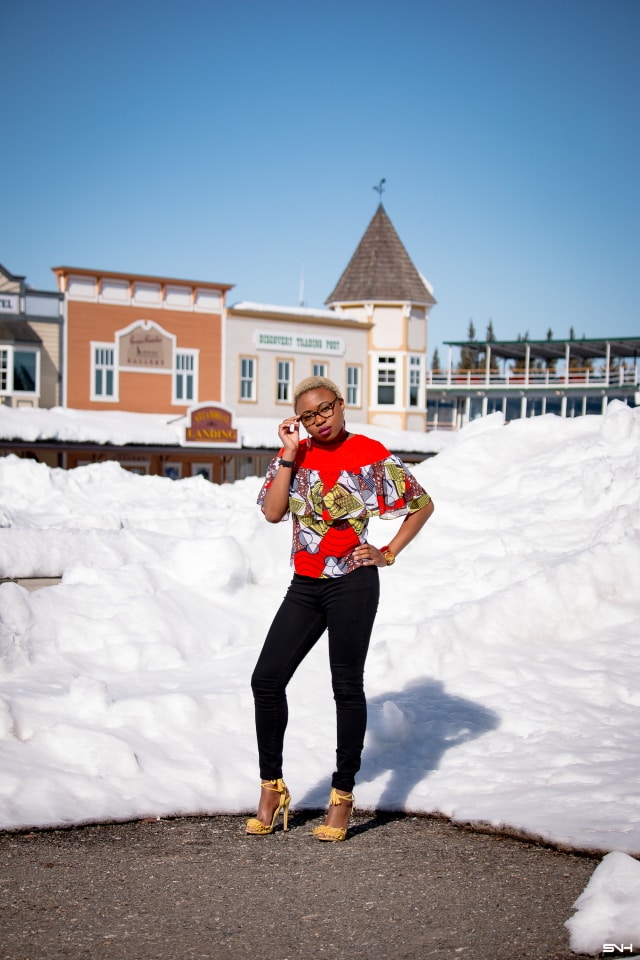 You can learn more about this designer from day 7's post, African print midi skirt + nude sweater.
Connect with Yetunde on Instagram and shop her new collection of African print styles on Yetunde Sarumi (also on Etsy).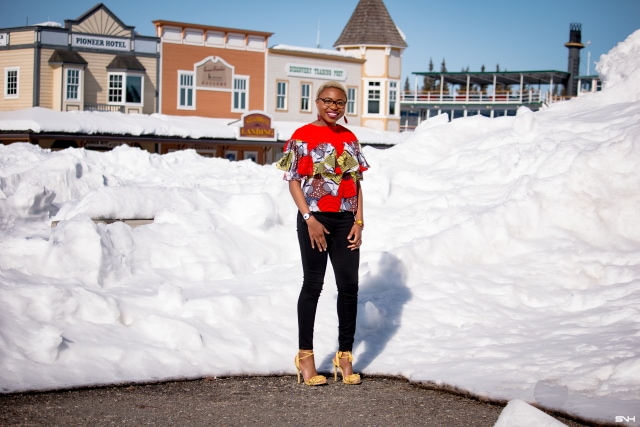 P.S: Want to see more African print styles? Visit the archives of 20+ Days of African Print Fashion!
You may also like these posts: Day 22: Preppy Ankara Printed Skirt | Day 21: Belted Ankara Office Dress |
I am wearing:
JustFab jeans (similar)
Round clear glasses (similar)
Tassel lace-up sandals (similar)
Nokia activity and sleep watch (exact)
Top c/o Yetunde Sarumi ankara chiffon blouse
Photos by SNH Photos
MORE FROM YETUNDE SARUMI