Day 21: Belted Ankara Office Dress
This post may contain affiliate links which means I will get a commission if you make a purchase at no additional cost to you. As an Amazon Associate I earn from qualifying purchases. Please read my disclosure for details.
Day #21! Insane, right?! Never would have thought that I would have 21+ pieces as unique as this belted ankara office dress! Maggie Gold strikes gold in this stunning one piece belted dress.
Shop The Look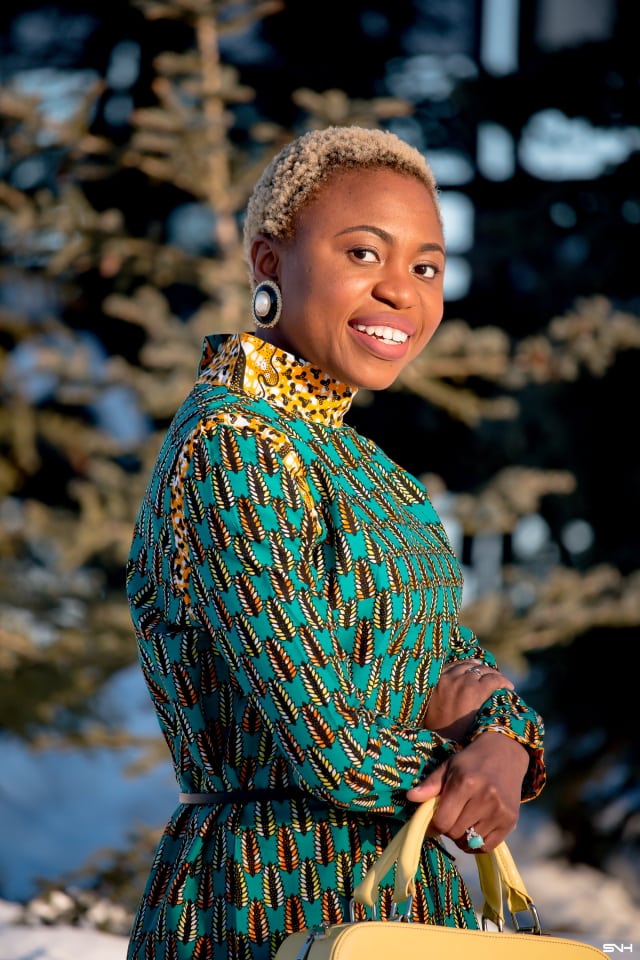 You've heard me talk about this phenomenal brand once during this African print fashion series. Although the series concluded on Instagram last month, I'm taking the time to craft dedicated posts for each outfit 🙂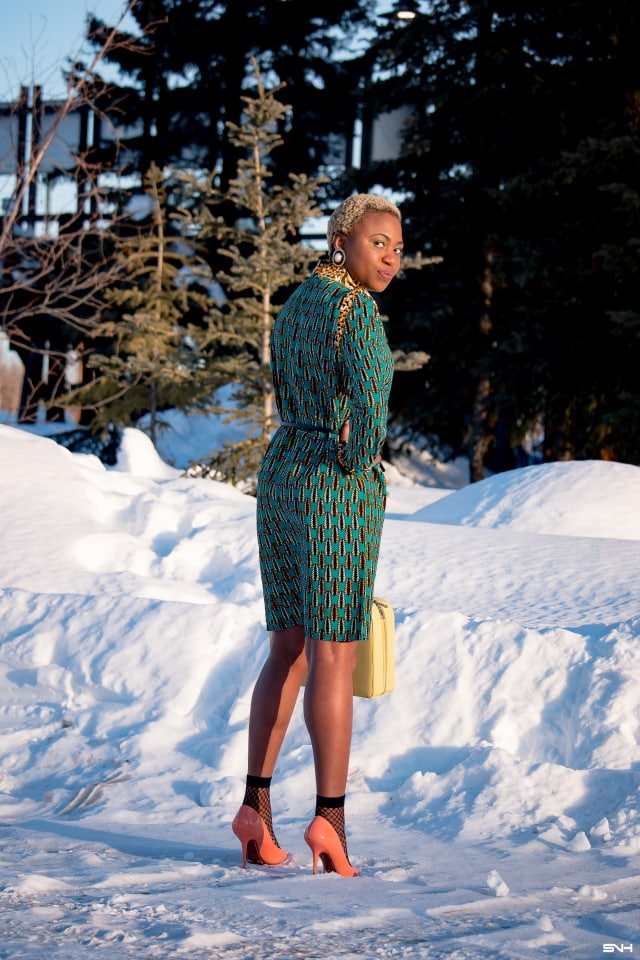 In the interest of not being redundant, I'll keep this post short and sweet since you already know about Maggie Gold. Day 16, featured this phenomenal Ankara Flared Dress Outfit. The previous feature talks about how this young entrepreneur is shaking things up in ways that put African print fashion in the limelight. Give it a read!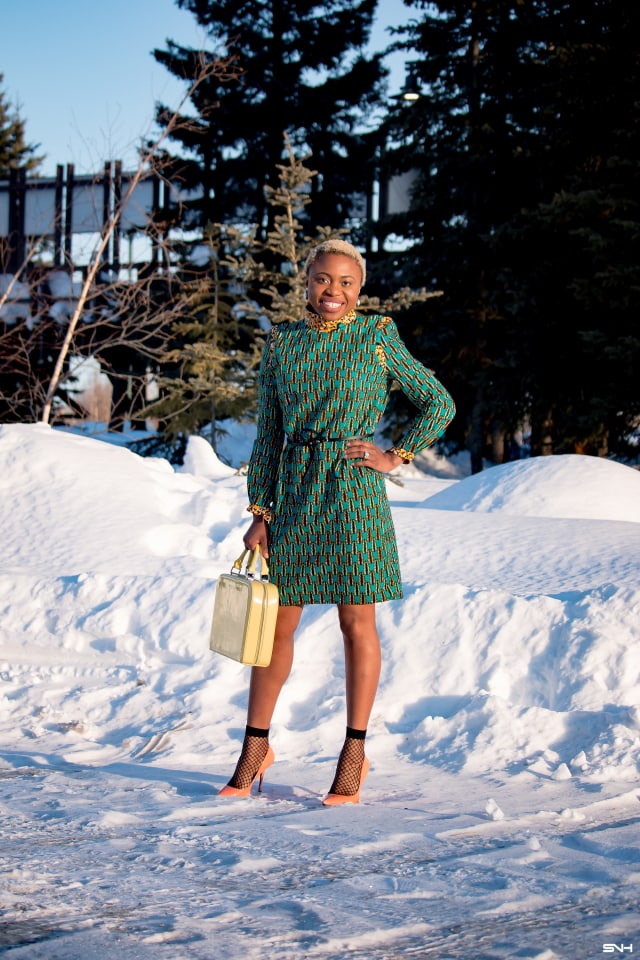 Sadly, my belted ankara office dress is currently sold out but you can find some similar styles from the store. I'll also link other options for you in the shopping widget above. Once again, I chose a color featured in the African print for my nude pumps. Then, I threw on a lace socks for some sass and my closet favorite structured luggage purse.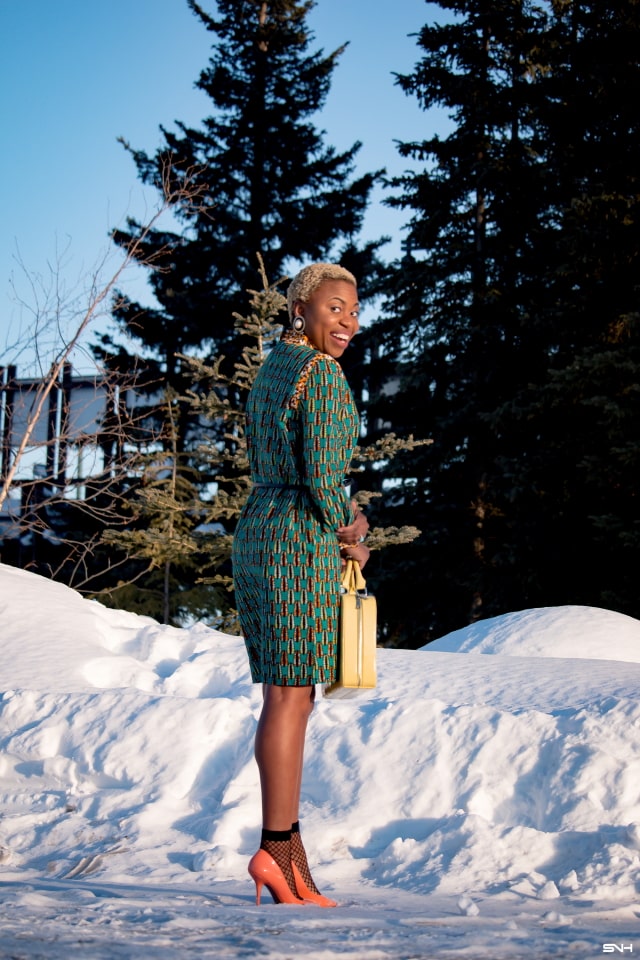 As I finish this post, I am currently en route to somewhere warm and tropical! Can't wait to share more about my trip with you. Shop the elegant selection of ankara outfits from Maggie Gold at Maggiegold.com. And connect with Maggie on Instagram.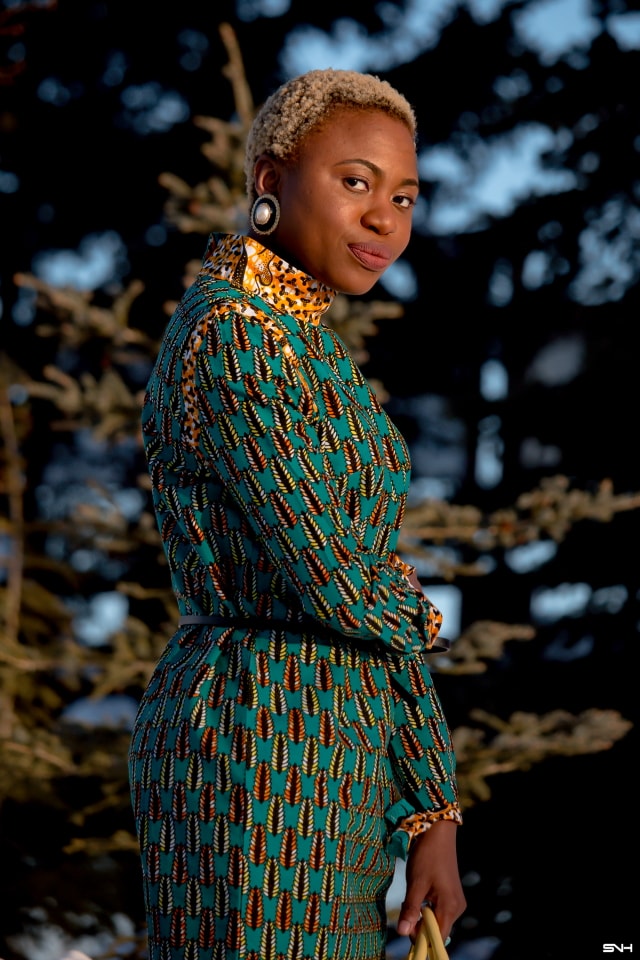 As always, thank you so much for reading. If you'd like to check out the previous 20 days of African print fashion, you can find it over here.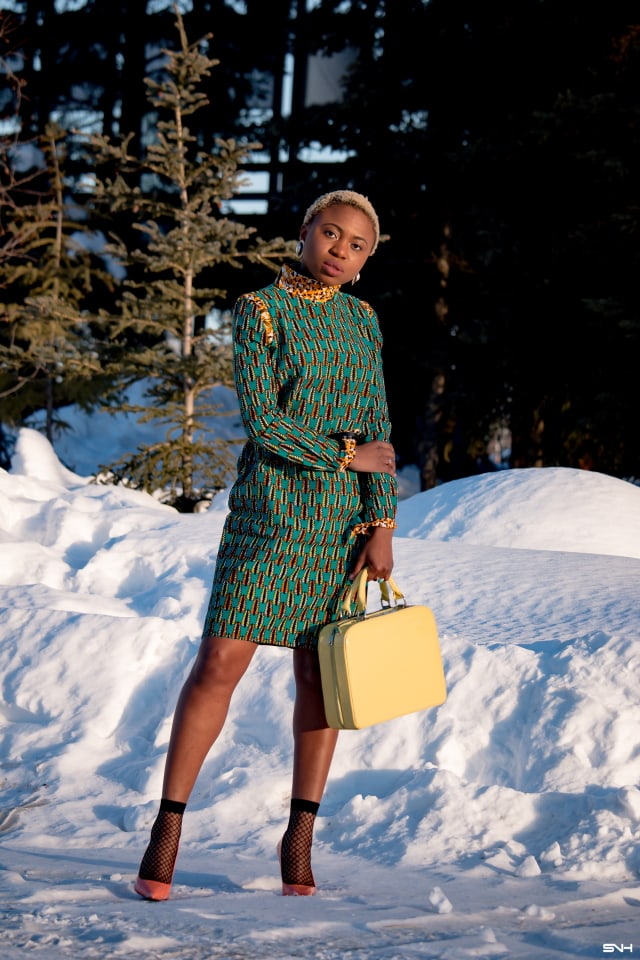 You may also like these posts: Day 20: Casual Ankara Two-Way Top with Jeans | Day 19: African Print Summer Dress + Lace-up Flats |
I am wearing:
Nude heels (similar)
Structured luggage purse (similar)
Nokia activity and sleep watch (exact)
ASOS oversized fishnet ankle Socks (exact)
Dress c/o Maggie Gold ankara belted office dress (similar)
Photos by SNH Photos