Day 22: Preppy Ankara Printed Skirt
This post may contain affiliate links which means I will get a commission if you make a purchase at no additional cost to you. As an Amazon Associate I earn from qualifying purchases. Please read my disclosure for details.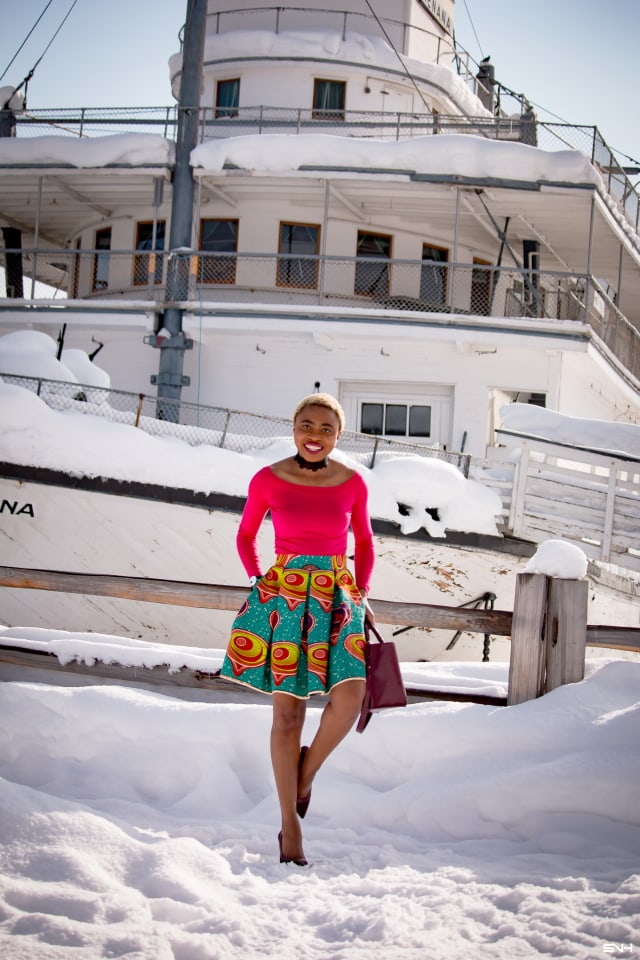 Weekend vibes in a preppy ankara print skirt by Simone and Delores of Lady Chang.
Shop The Look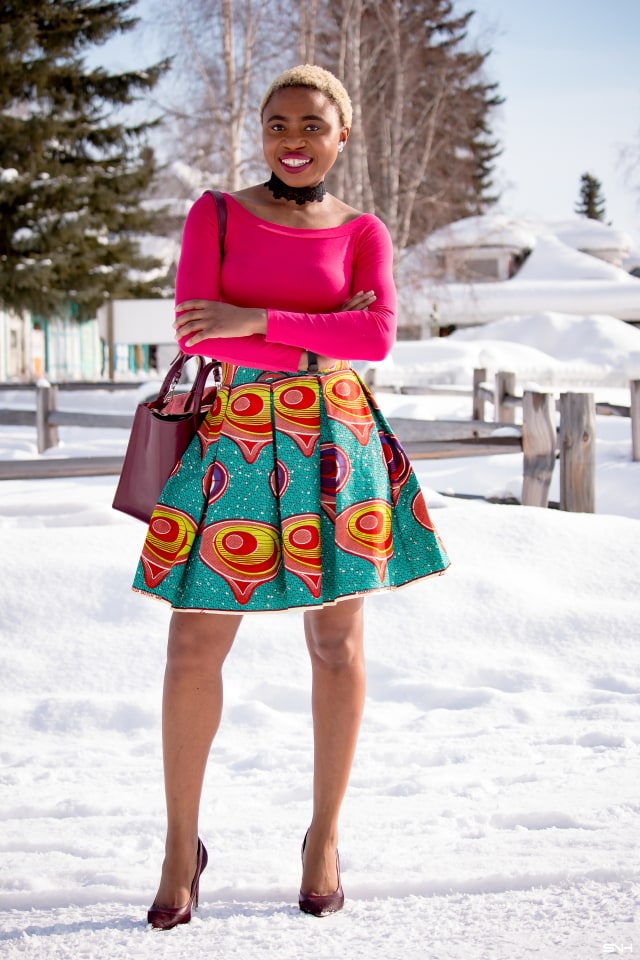 I apologize that the African print series has dragged on for so long. I just returned from an amazing trip to Nigeria where I explored the culture and traditions of Nigeria. My last trip to the motherland was 3+ years ago and it lasted just under 3 days.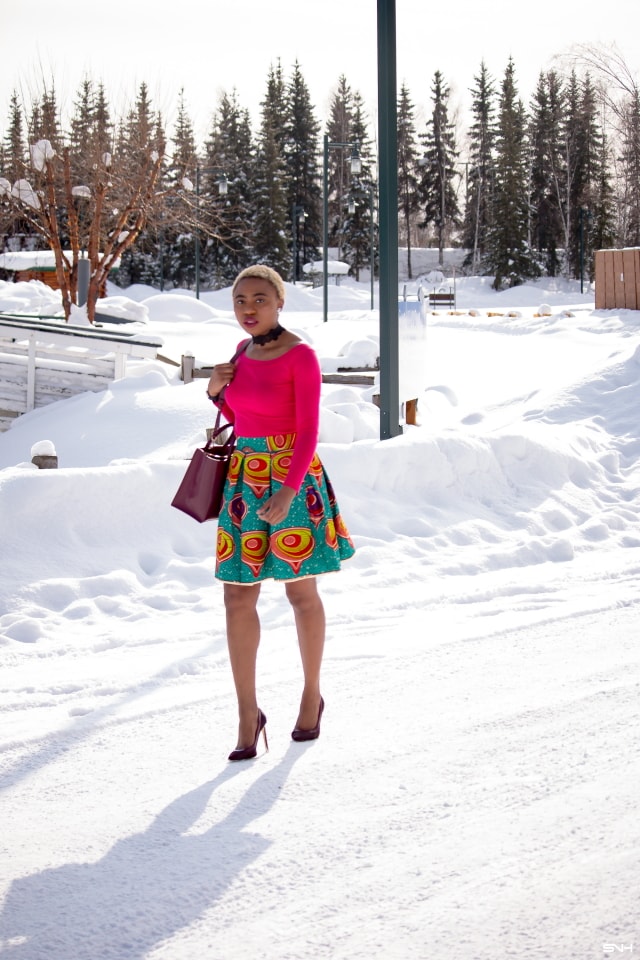 I hope I can share the remaining looks from this 30-day African fashion series before the end of the month (exactly what I said last month!). You'll agree with me that when you're having a great time, the best way to immerse yourself in all the goodness is to unplug for a little bit. And that's what I did.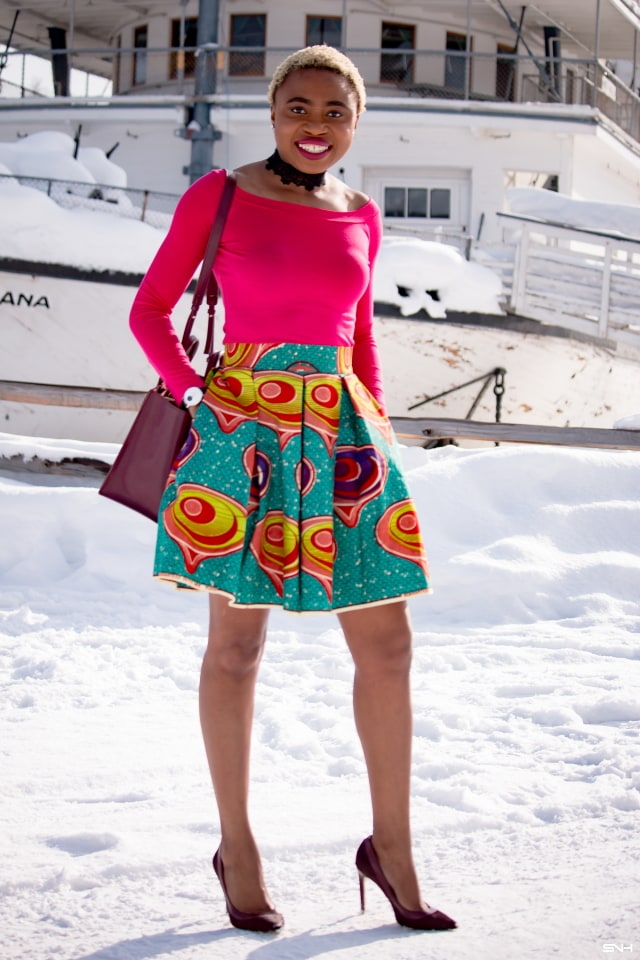 Seeing the excitement on my grandmothers' faces light up my world. I'll share more about this exciting experience in another post. Today is all about this signature ankara printed skirt from Lady Chang. Lady Chang is no stranger in the African print sphere. You can read more about this mother-daughter duo from Day's 5 post: Fashionable Ankara Print Duster Skirt.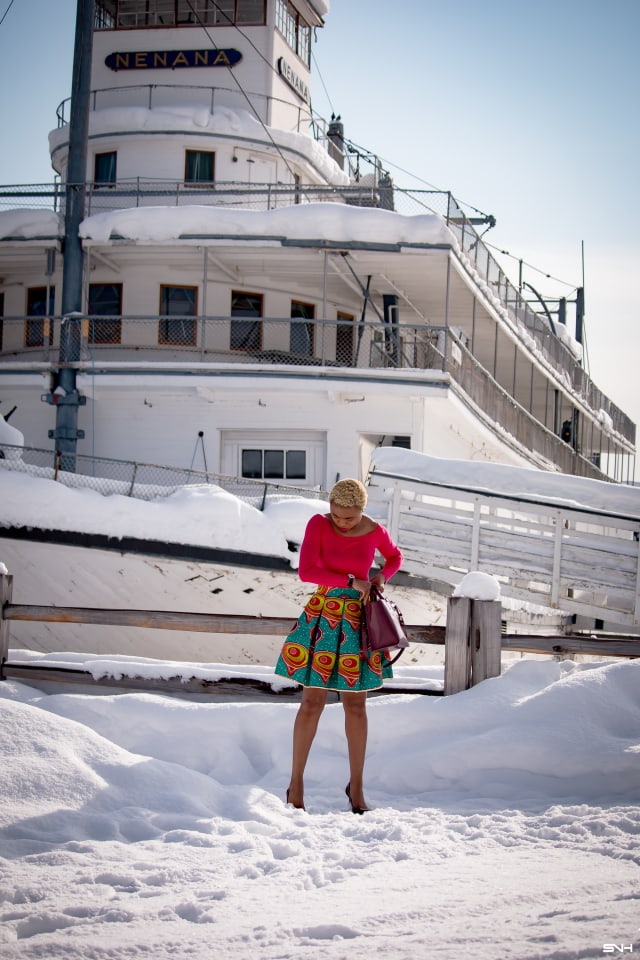 The flattering lengthy and preppy style definitely makes this ankara printed skirt a winner this summer. I paired this above-the-knee skirt with a trendy off-the-shoulder top (similar) worn as a boatneck top. Added some action to my neckline with a lace choker necklace (similar). And finally burgundy heels (similar) and matching purse to pull the colors together.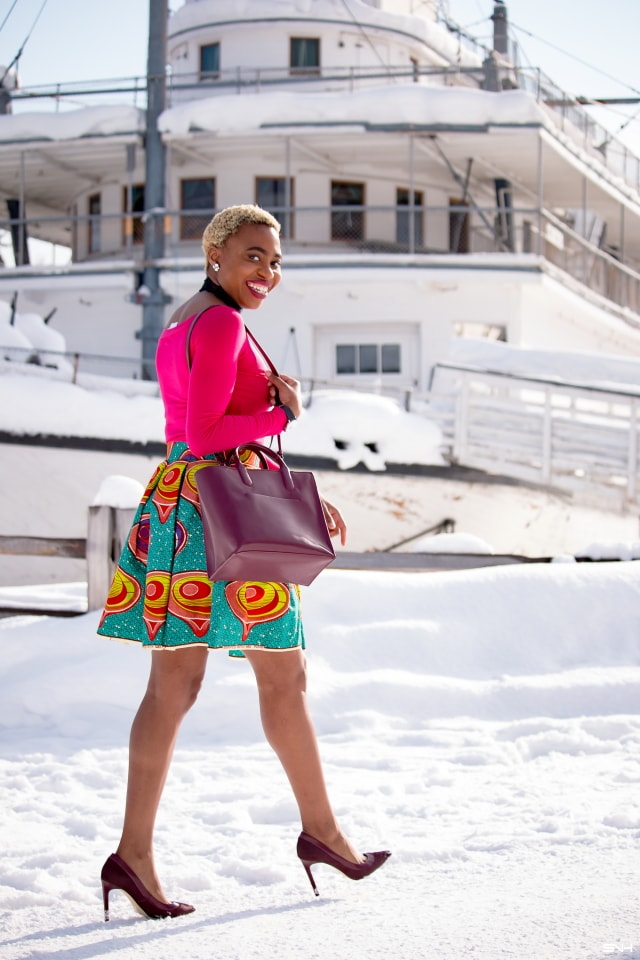 For more on Lady Chang, check out the previous blog feature from day 5 below. You can connect with Simone and Dolores of Lady Chang boutique on Etsy or Instagram. As always, thank you so much for reading.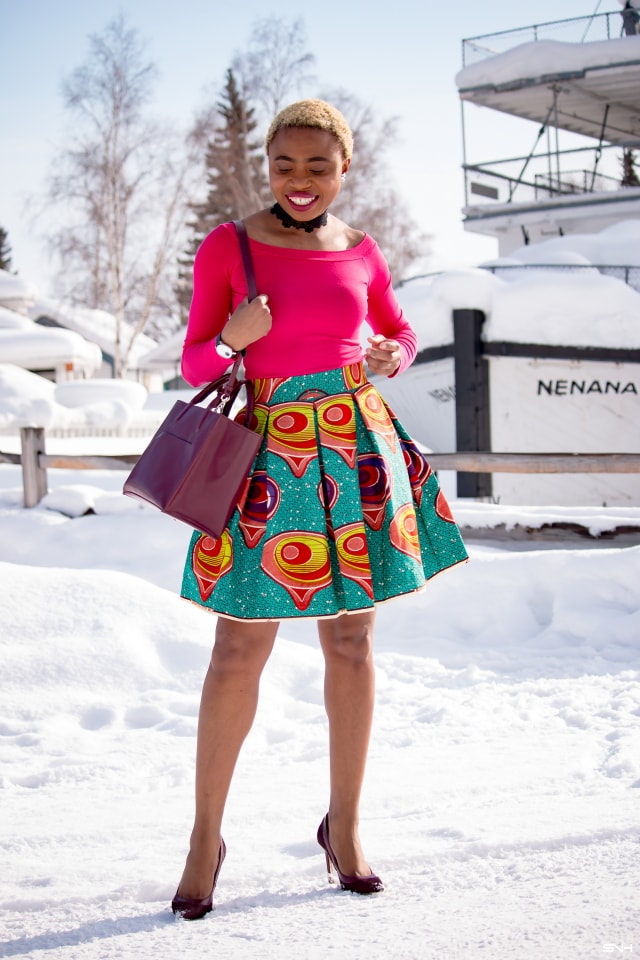 You may also like these posts: Day 21: Belted Ankara Office Dress | Day 5: Fashionable Ankara Print Duster Coat |
I am wearing:
Choker necklace (similar)
Classic nude pumps (similar)
Asos off-the-shoulder top (similar)
Nokia activity and sleep watch (exact)
Skirt c/o Lady Chang signature ankara printed skirt
Photos by SNH Photos
MORE FROM LADY CHANG