Day 16: Ankara Flared Dress
This post may contain affiliate links which means I will get a commission if you make a purchase at no additional cost to you. As an Amazon Associate I earn from qualifying purchases. Please read my disclosure for details.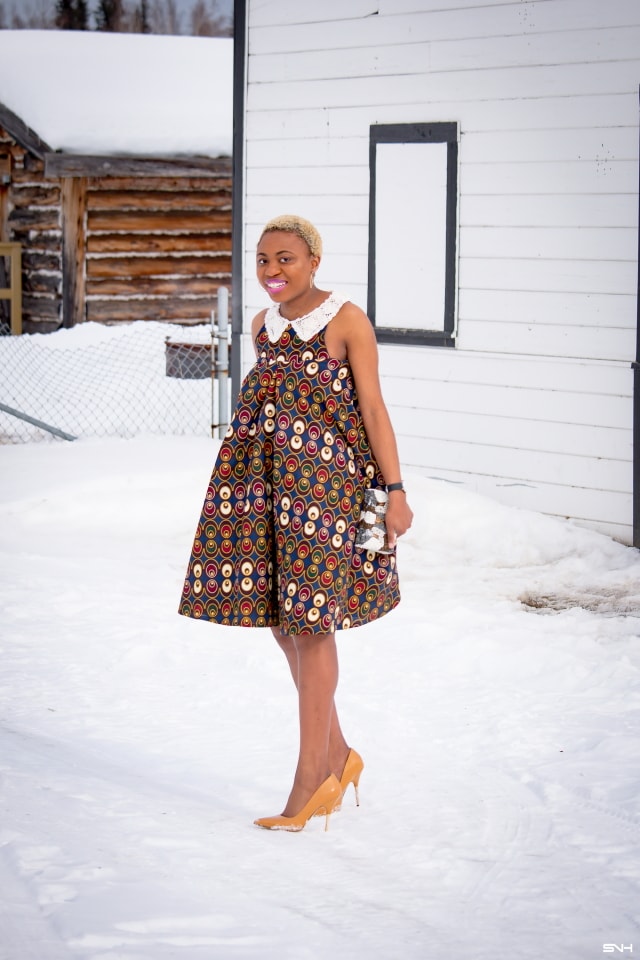 I've gotten a little behind sharing my daily outfits from the African print series on the blog. However, I haven't skipped a beat sharing each look on Instagram like this Ankara flared dress by designer-extraordinaire, Maggie Gold.
Shop The Look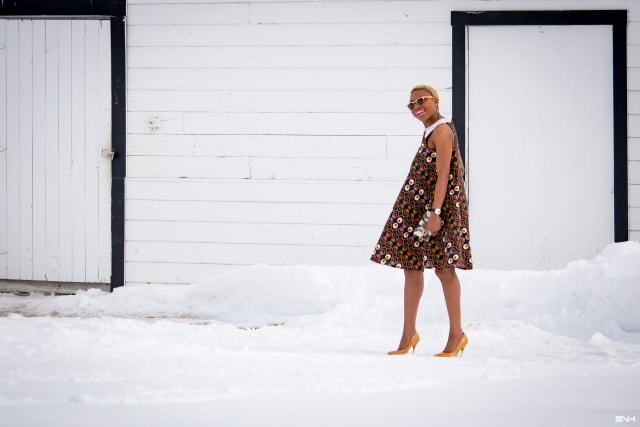 Two weeks ago, I shared the very first outfit of the series. I recounted the story of how my sister gave me the idea to showcase beautiful African print styles with you. Sometimes you have to push yourself to do things that you're uncertain about. And believe me, I was skeptical about doing this series.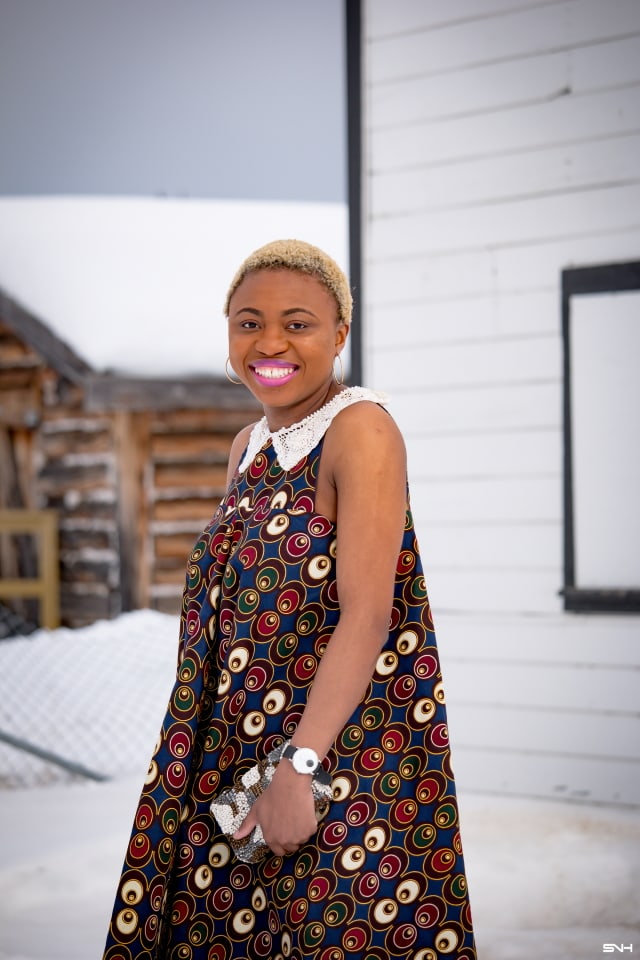 And this brings us to the featured designer of this ankara flared dress. Maggie is the queenbee of Maggie Gold. She birthed this brand while pursuing a full time career and mama duties. Like most of the femtrepreneurs in this series, she wanted something more. Something more rewarding. And something she was/would be passionate about. So she went for it!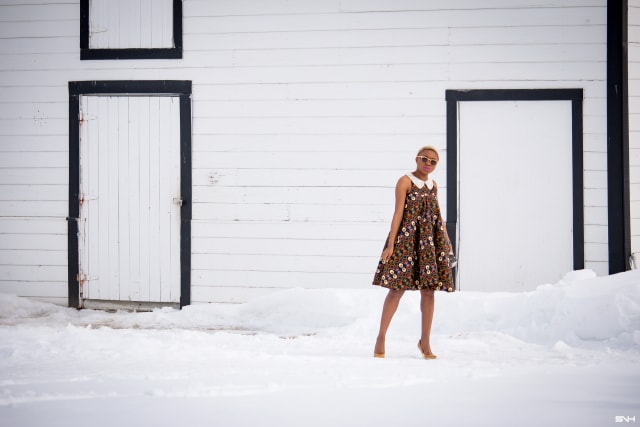 Now Maggie uses her talents to shine light on the beauty of Africa through the creation of one-of-a-kind African print styles. And there's no stopping her! What do you think of this stunning ankara flared dress? The beaded collar and full flare style is a fresh new look in this series.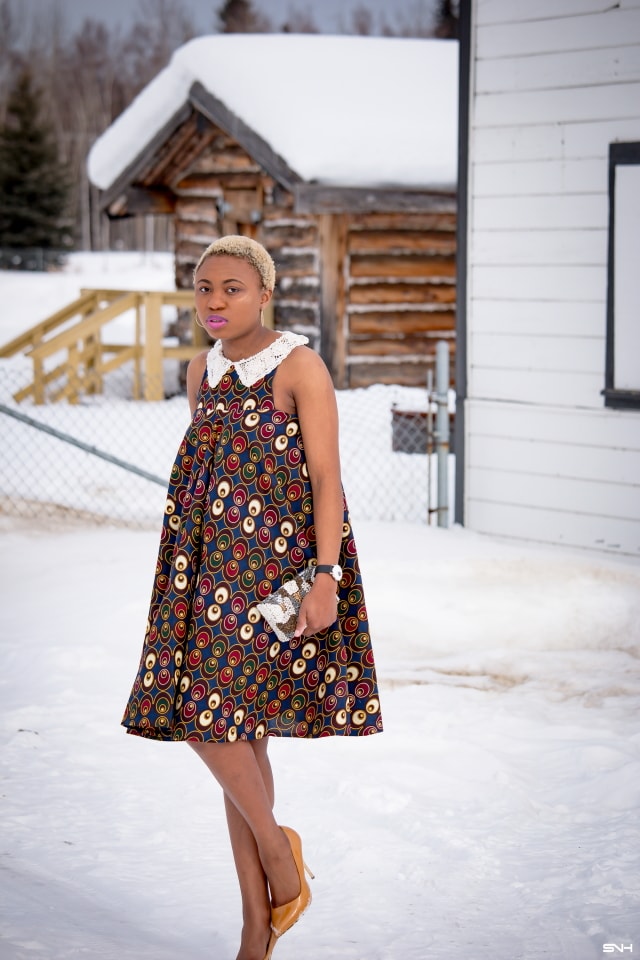 Another feature that makes this dress unique is the marriage between contemporary styles and understated African print fabric. The style of the dress also makes it a comfortable and breathable dress for the balmy summer season to come. Sadly, my ankara flared dress is not currently available on Maggie Gold but here's a similar flare dress.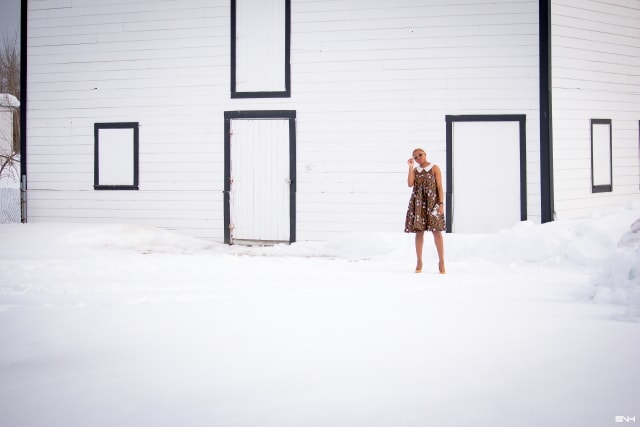 A fool-proof technique I use in putting a look together with multiple colors is to pick jewelry and accessories that is evident in the color scheme. Doing so creates cohesion and smooth transition. For my shoes, I picked a classic patent nude pumps (similar) and a pair of matching Ray-Bans.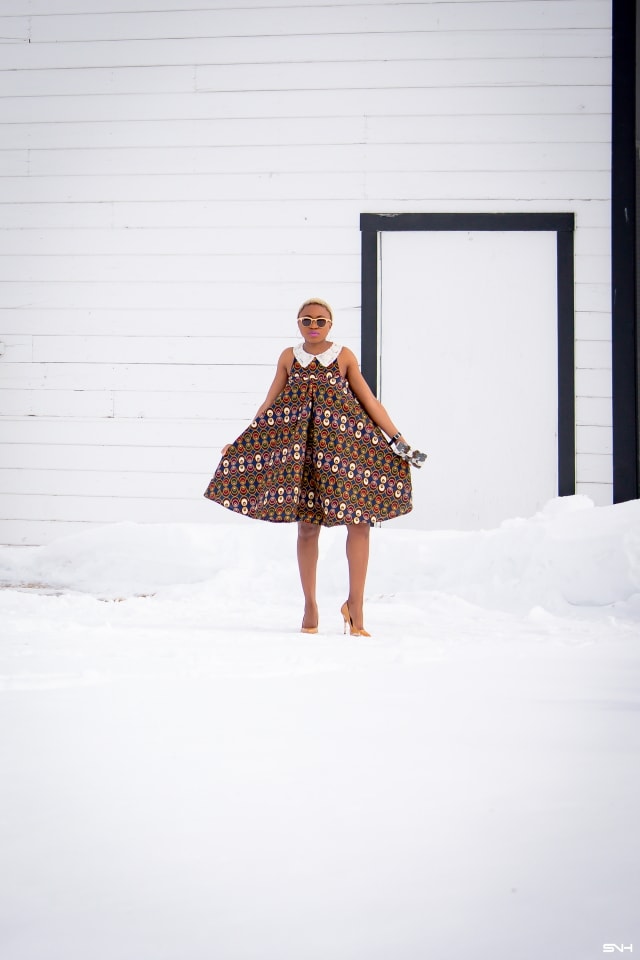 Using the beaded texture of the collar as a focal piece, I chose a beaded clutch purse (similar) to bring the look together. Playing with colors, textures, and details create a look in perfect unison.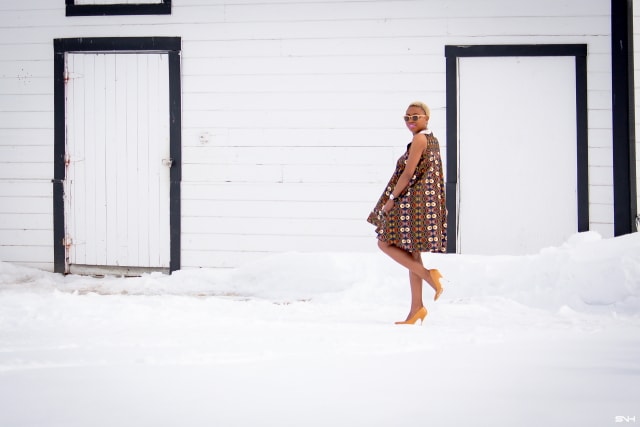 I hope you enjoyed this post and learning about this girlboss pursing her dreams. You can shop other pieces from Maggie's store over at Maggiegold.com. You can also connect with Maggie on Instagram.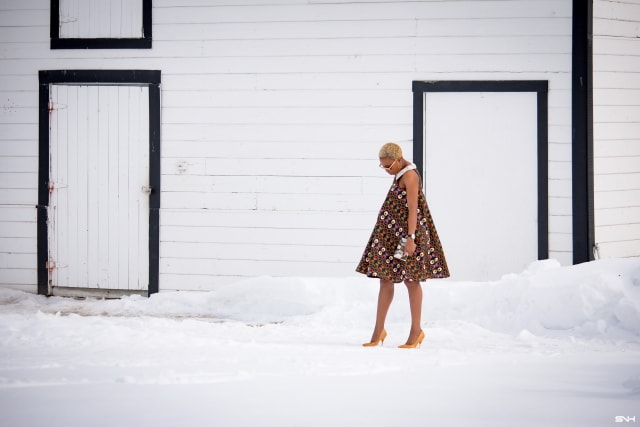 As always, thank you so much for reading. If you'd like to check out the previous 16 days of African print fashion, you can find it over here. And if you're a first time visitor, welcome to LPV. Feel free to learn more about me and how I found myself in Alaska (of all places!). My twin sister makes an occasional appearance too. Anyways, thank you for reading and have a wonderful day!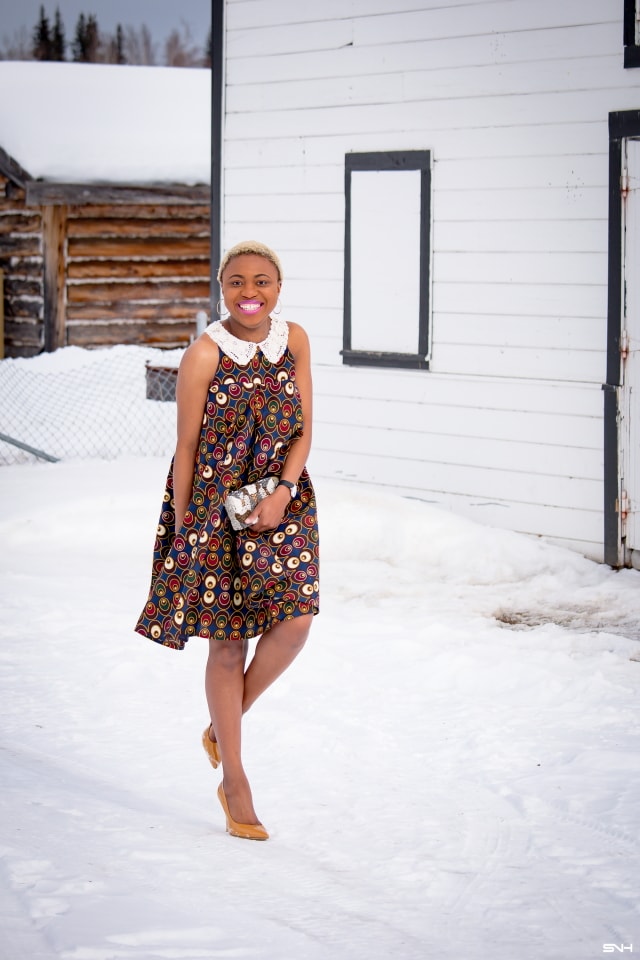 You may also like these posts: Day 15: Trendy African Print High-low Dress | Day 14: Fashionable African Print Layered Skirt |
I am wearing:
Nude heels (similar)
Beaded clutch (similar)
Ray-Ban sunglasses (exact)
Nokia activity and sleep watch (exact)
Dress c/o Maggie Gold ankara flared dress (similar)
Photos by SNH Photos