Day 17: African Print Kimono Set + $500 Giveaway
This post may contain affiliate links which means I will get a commission if you make a purchase at no additional cost to you. As an Amazon Associate I earn from qualifying purchases. Please read my disclosure for details.
Hope you're having a wonderful new week. Today, I'm sharing this stunning African print kimono set by Grassfields.
Shop The Look
Black heels (similar)
Round clear glasses (similar)
Nokia activity and sleep watch (exact)
Grassfields African print kimono set (top/trouser)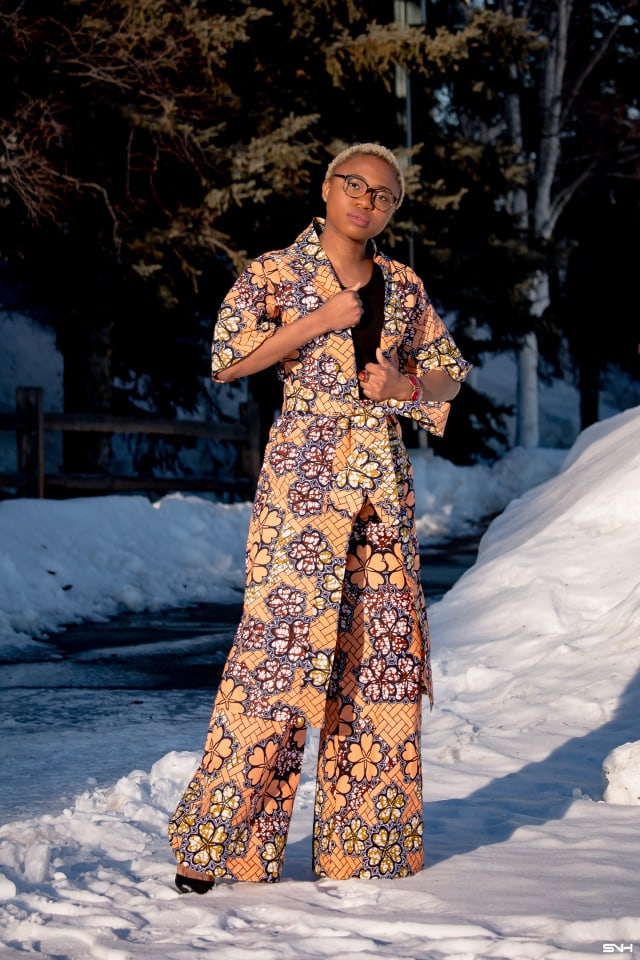 I never anticipated that this African print fashion series would result in the creation of 30 unique ankara print outfits. I remember telling my photographer that we would only shoot about 15 looks. This quickly turned into 20. Then 25. Then 30! I've had so much fun featuring talented designers from all over the world. And we're not done yet!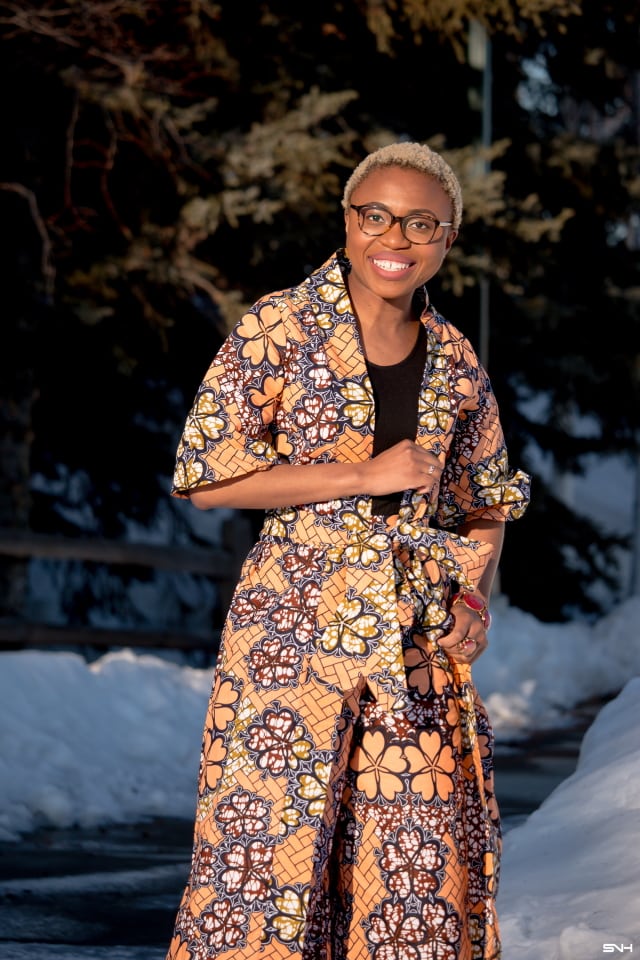 I also hit a minor snag. Writers' block. All through last week, I found it difficult to sit in from of the computer or put my thoughts to paper. I literally had no words to write. I'm still getting over the hump. However, I still made it a point to write a few words on each daily outfit on Instagram.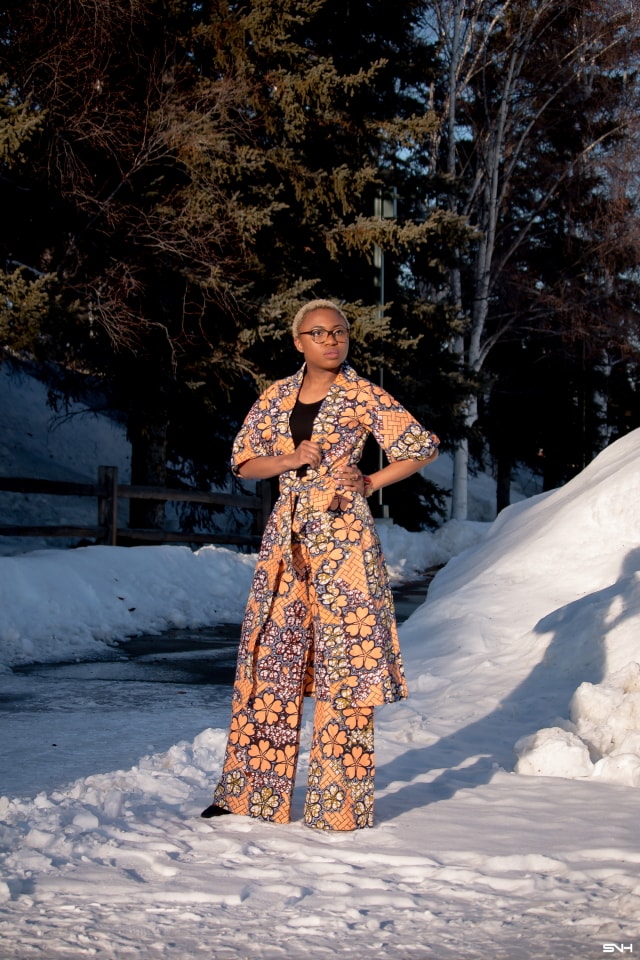 I'll eventually catch up on sharing last week's outfits 😉 Anyways, this African print kimono set from Grassfields from day 17 was literally a hit when I shared it on Instagram. This outfit combo shows how elegant, modern, and classic African print clothes can be today.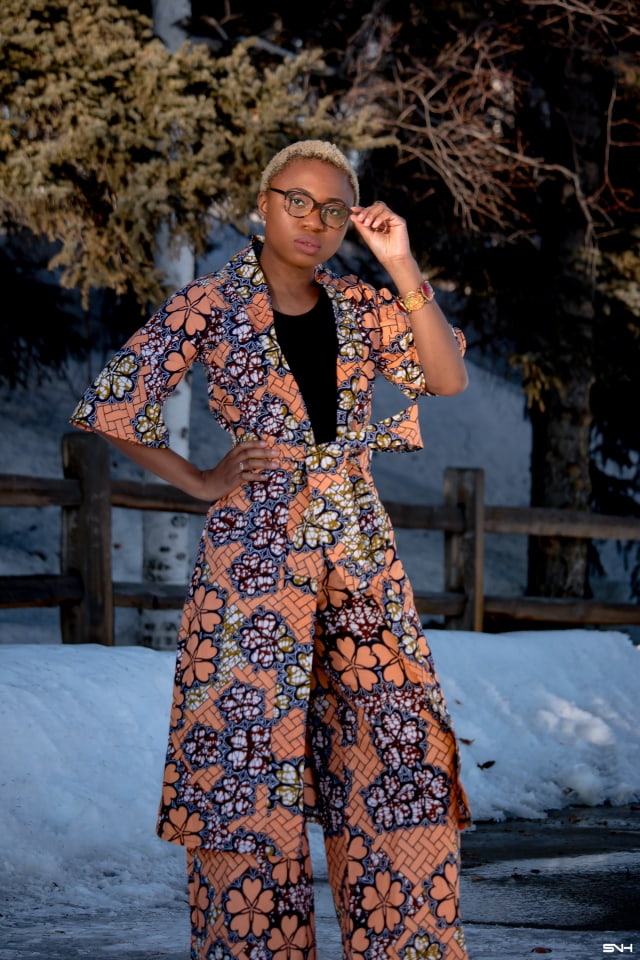 With a bank account of only £50, twin sisters Christelle and Michele launched their own fashion brand. These two babes pursued their dream of creating a vivid, eye-catching apparel brand that'll get you noticed. Today, Grassfields is a well-known African print brand serving fashionistas world wide.
You can shop this exact African print kimono top and wide-leg trousers straight from Grassfields. And discover more breathtaking styles over at grass-fields.com. Follow along on Instagram to be the first to know about fresh new styles from Christelle and Michele.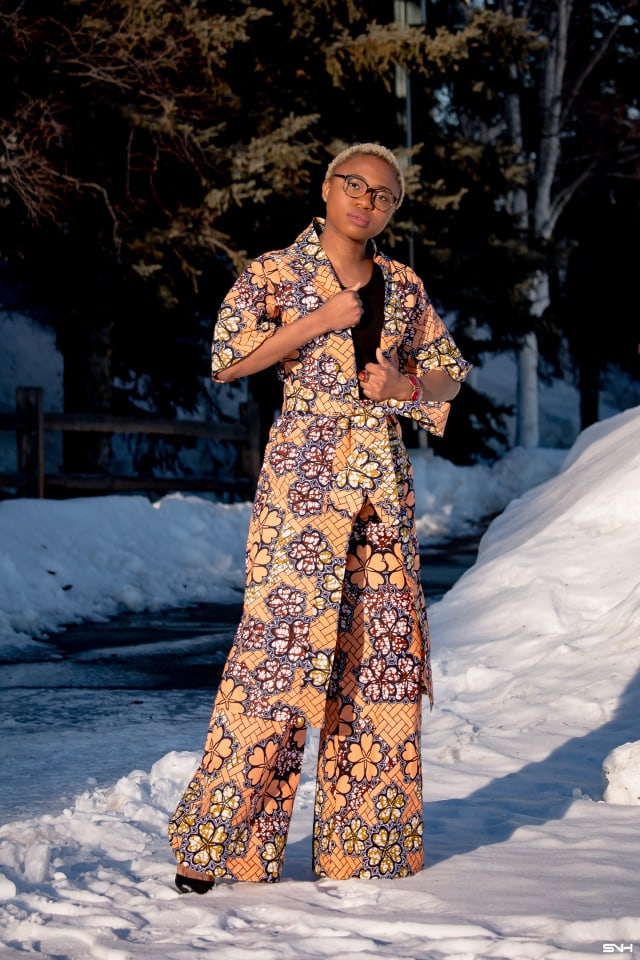 As always, thank you so much for reading. If you'd like to check out the other looks from the African print fashion series, you can find it over here.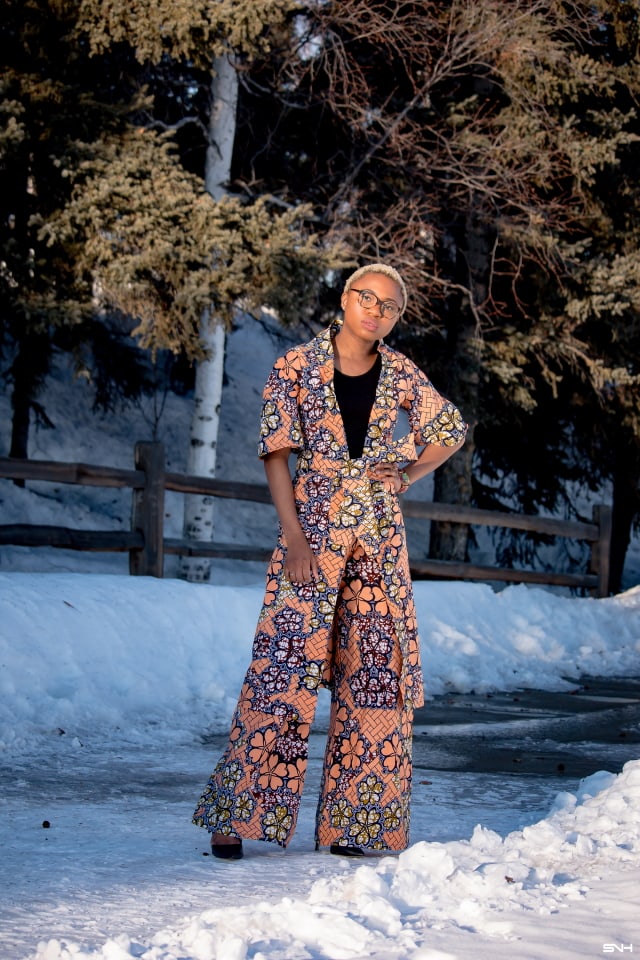 You may also like these posts: Day 16: Ankara Flared Dress | Day 15: Trendy African Print High-low Dress |
I am wearing:
Black heels (similar)
Round clear glasses (similar)
Nokia activity and sleep watch (exact)
Set c/o Grassfields African print kimono set (top/trouser)
Photos by SNH Photos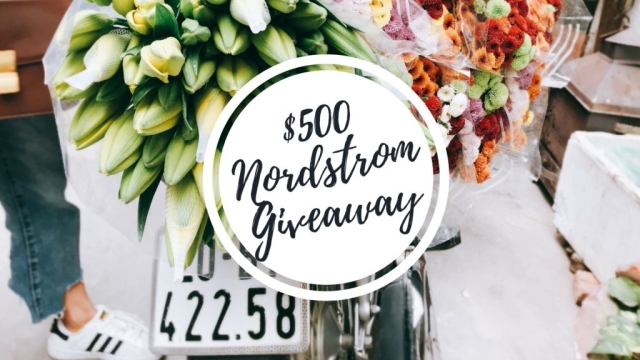 This giveaway is brought to you by the wonderful influencers below! Enter by performing the actions listed in the Rafflecopter for a chance to win a $500 Nordstrom E-Gift Card!
Make sure to do the actions in the Rafflecopter before marking they are done! Marking done doesn't automatically perform the action. Good luck! Winner will be announced in the Rafflecopter on this blog post.

Hearts of Gold Blog | Style Weekender | Fashion And Frills | Sunflowers and Stilettos | From the Family
L. Avenue | Navy Grace | jasmine elias | Hello Darling Blog | To Thine Own Style Be True | Dress Me Blonde
TallBlondeBell | Dawn P. Darnell | DTKAustin | Adored by Alex | Pretty Little Shoppers | Briana Anderson
Adaleta Avdic | Streets, Beats & Eats | The Chambray Bunny | The Girl in the Yellow Dress | Belle By Laurelle
La Passion Voutee | Have Need Want | LMents of Style | Polished Closets | Best Friends For Frosting
Jeans and a Teacup | The Beauty Beau | By Lauren M
*Please note: the easiest way to perform the "follow on LiketoKnow.it" actions is to download the LiketoKnow.it app->type in the name->follow.
One winner, giveaway runs from April 12, 2018 to April 26, 2018 (concludes at 11:59 PM on the last day). Open to the US, UK and CAN. Void where prohibited. By entering you are agreeing that you are performing the actions in the Rafflecopter that you have marked as done.
By entering you acknowledge that you are agreeing to these newsletter subscriptions and all other terms & conditions of the giveaway. More giveaway details can be read in the terms & conditions here.
Winner will be announced within 18 days of the conclusion of the giveaway and entries will be verified by the hosts. Thanks for participating, I can't wait for you to go check out these wonderful bloggers!
The winner is Hayley H.!