A Detailed Review of SheaMoisture African Black Soap | Not What I Expected!
This post may contain affiliate links which means I will get a commission if you make a purchase at no additional cost to you. As an Amazon Associate I earn from qualifying purchases. Please read my disclosure for details.
This post was sponsored by SheaMoisture. All thoughts and opinions are my own.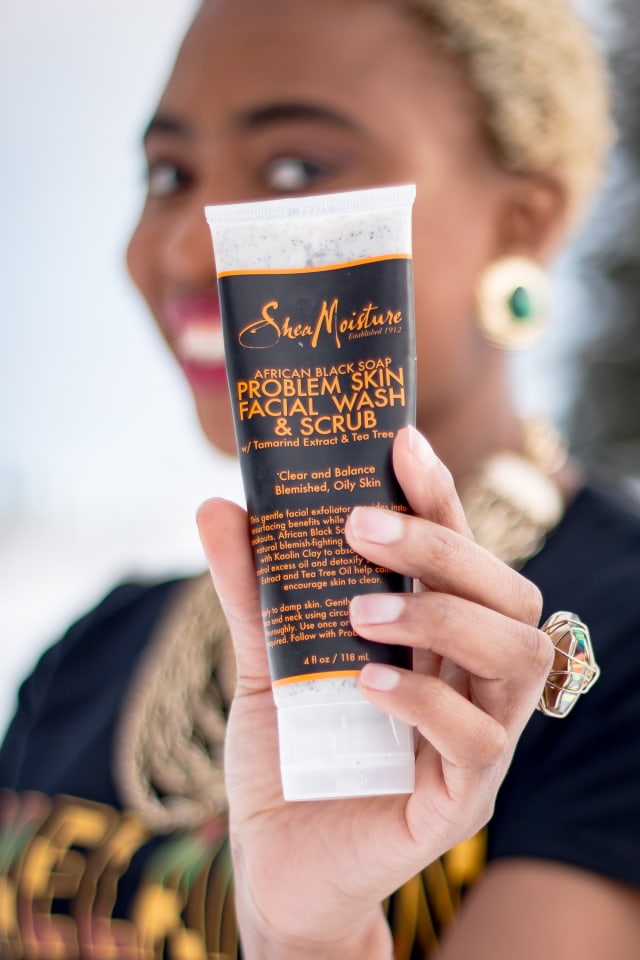 For many years, I heard about "how great" African Black Soap was for your skin. It is ironic because I had to make African Black Soap as part of a project for Home Economics class in high school. But I never used it!
At the time, I did not care about mixing a concoction of dry plantain peels, palm kernel oil, shea butter and a few other ingredients to create a black paste for your skin. As far as my teenage self could tell, the store-bought Western soaps were more superior (or so I thought).
However, I knew a few people who swore by homemade African Black Soap. One of them being our house maid and she had beautiful skin.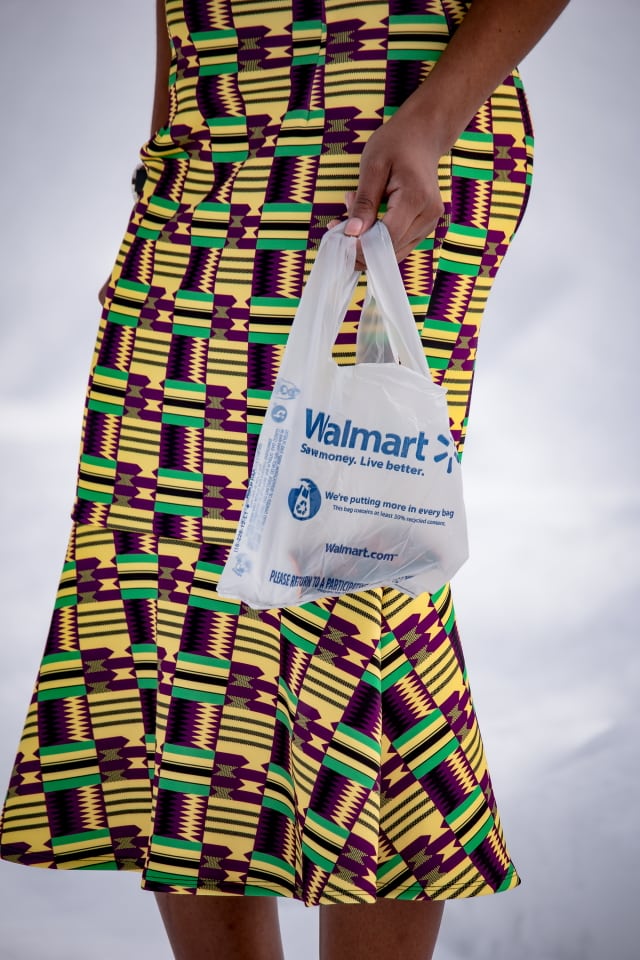 Fast forward more than 10 years later, occasional problem skin breakouts and skin imperfections became my driving force to find a "product that works." You would not be surprised by the product that kept popping up during my research —–> You guessed right! African Black Soap.
So, what is African Black Soap?
This vegetable-based soap (hello organic!) recipe has been passed down from generation to generation in West Africa, particularly Nigeria and Ghana. Women used African Black Soap, also called ose dudu in the area where I grew up, to clean their skin.
Although there are a variety of different blends and formulations of African Black Soap available today, the core ingredients in the locally made African Black Soap include dry plantain skins, cocoa pods, shea tree bark, and palm tree leaves.
Why is it black? Glad you asked! The ingredients are sun-dried and roasted until they turn into ash. Water is added to the ash to create a paste. This is followed by the addition of oils – palm kernel oil, coconut oil, shea butter, and cocoa butter. Next, careful and consistent mixture of the paste occurs until solidification.
WHAT ARE THE BENEFITS OF AFRICAN BLACK SOAP?
The benefits of African black soap are extensive. It acts as a natural skin cleanser that leaves your skin feeling moisturized. African Black Soap is also an amazing exfoliator because it is packed full with microbeads of undissolved natural ingredients.
The unique combination of these ingredients helps fight problem skin, which is inarguably the main reason I decided to try African Black Soap. This mixture soothes and heals irritated skin while maintaining a healthy pH of the skin.
It is believed that some of the properties of this soap helps to reduce the appearance of fine lines. I can't speak to this because I use this anti-aging facial moisturizer.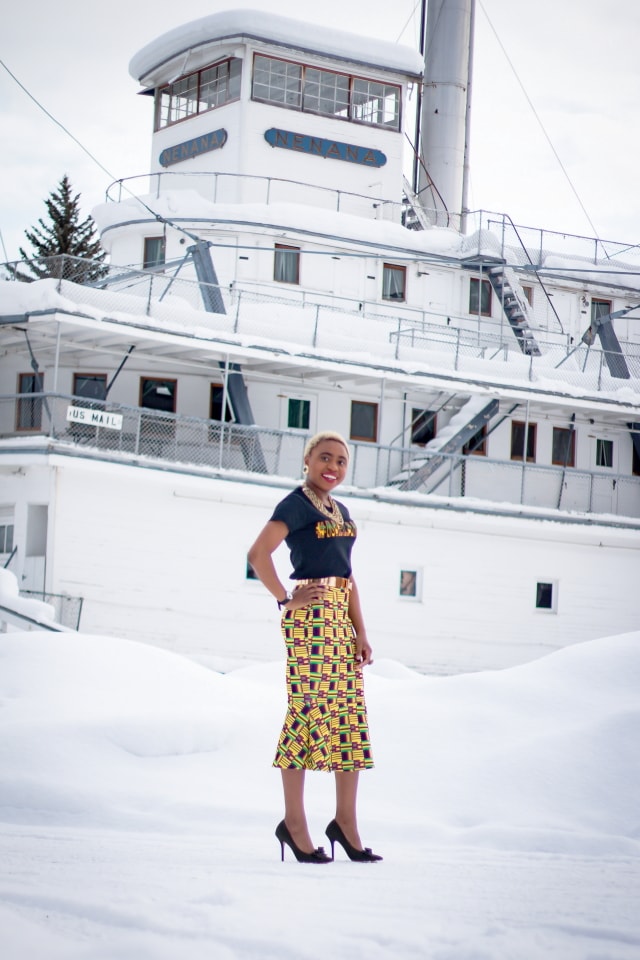 A REVIEW OF SHEAMOISTURE AFRICAN BLACK SOAP
All this is to say that after extensive research (and personal conviction) I decided it was time to try African Black Soap. I already use some of SheaMoisture's hair products (which I love!) so it made sense to also try the skincare line.
ABOUT SHEAMOISTURE
SheaMoisture is a skincare and hair brand with natural, certified organic and fair trade ingredients. The brand uses ethically sourced ingredients that are cruelty free. The brand promises to be sulfate free, paraben free and more with a line that has been tested on four generations (never on animals) since 1912.
It is hard to find a line that promises all of these:
✔ No Parabens
✔ No Phthalates
✔ No Paraffin
✔ No Mineral Oil
✔ No DEA
✔ No Petroleum
✔ No Formaldehyde
✔ No Propylene
The products I used are (available at Walmart):
Blemish Prone Face & Body Bar

Problem Skin Facial Wash & Scrub

Problem Skin Facial Mask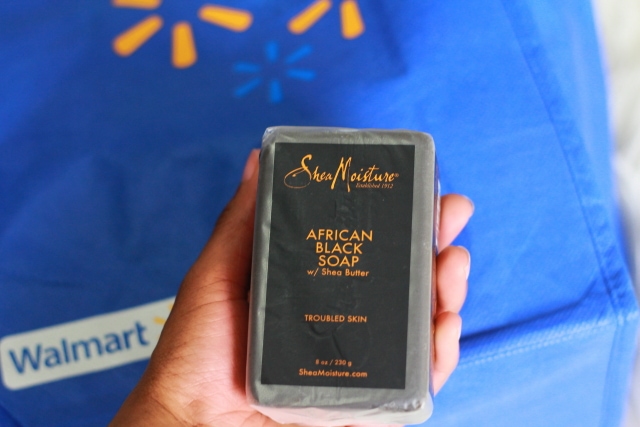 The soap is probably my favorite. I've been using the entire kit judiciously for over two months. Prior to using this, I tried an over-the-counter problem skin cream that left my skin thin and very sensitive.
The soap leaves my skin feeling "clean". It's a weird but welcome feeling. I have combination- oily skin. So, I try to stay away from oily products. The organic shea butter in the soap does not bother my skin at all.
Although the black color might be a turn off, the product has a sweet smelling earthy scent. On the first few uses, my skin felt tighter but now that my skin has adjusted to the SheaMoisture Blemish Prone Face & Body Bar, I no longer experience (or notice) that tightness. My skin feels softer and hydrated. Huge pluses in my books 🙂
I thought the scrub was interesting. You can definitely feel the microbeads as they exfoliate your skin. The consistency is perfect but I was left a little underwhelmed in comparison to using the soap. It almost felt like I applied a mixture of a thick lotion with microbeads.
After playing with the scrub for a few days, I noticed that my experience was much better if I wet my my face with water before applying the scrub. The water lightens the consistency and allows it to lather better. I alternate between the soap and scrub on my face (day and night).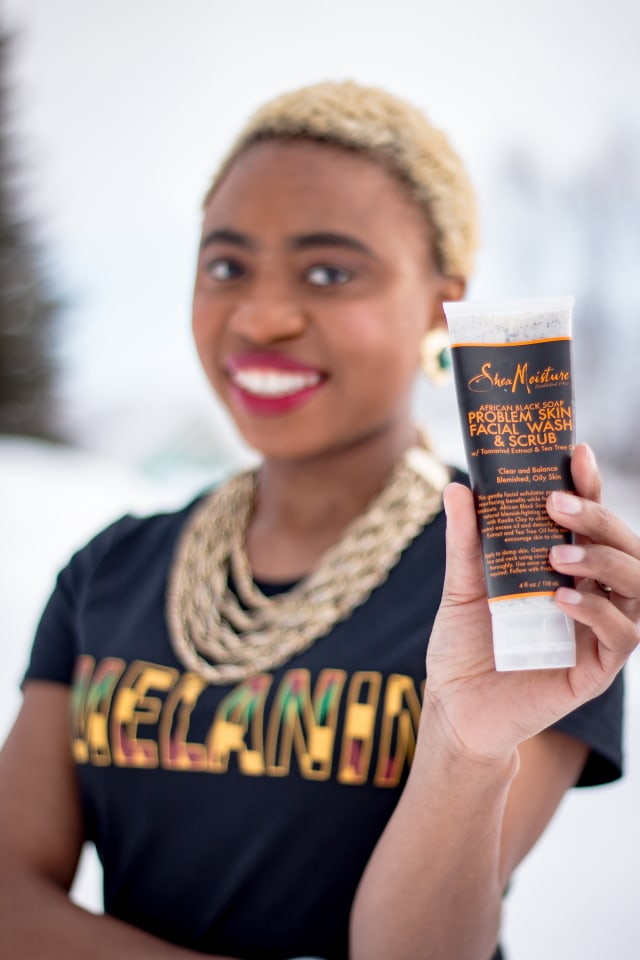 I started out using the SheaMoisture Problem Skin Facial Mask 2-3 times a week as recommended on the product packaging. This is one of the few times during the week that I get to pamper myself without feeling guilty.
The mask has a sweet-smelling earthy fragrance that is very calming. It washes off easily and leaves the skin feeling soft and "clean" just like the black soap.
I finish off my skincare routine by moisturizing my face with the SheaMoisture Problem Skin Moisturizer. This is another product from this skincare line that I absolutely love and use religiously.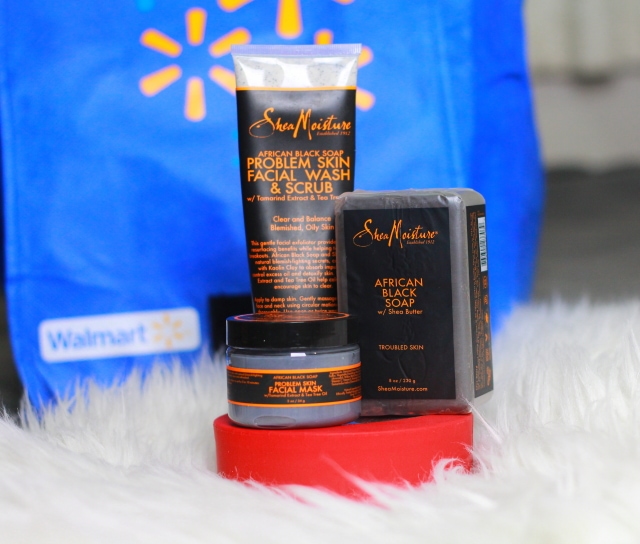 THE VERDICT
Highly recommend for those with problem skin. This SheaMoisture system works better than the $30+ problem skin cream I used for over four months. It doesn't make my skin super sensitive like the problem skin cream did.
The SheaMoisture products make my face and skin feel more moisturized throughout the day. I have fewer breakouts. And when I break out, the area heals quickly. This organic product smells amazing and gives me that "feel good" experience when I use it.
This line is just as effective (if not better than) the harsh problem skin creams that many of us put on our delicate skin. I highly recommend the SheaMoisture African Black Soap skincare line for anyone with problem skin.
You can find all these SheaMoisture product and more at your local Walmart in the hair care aisle! And save on your favorite SheaMoisture products with this iBotta offer.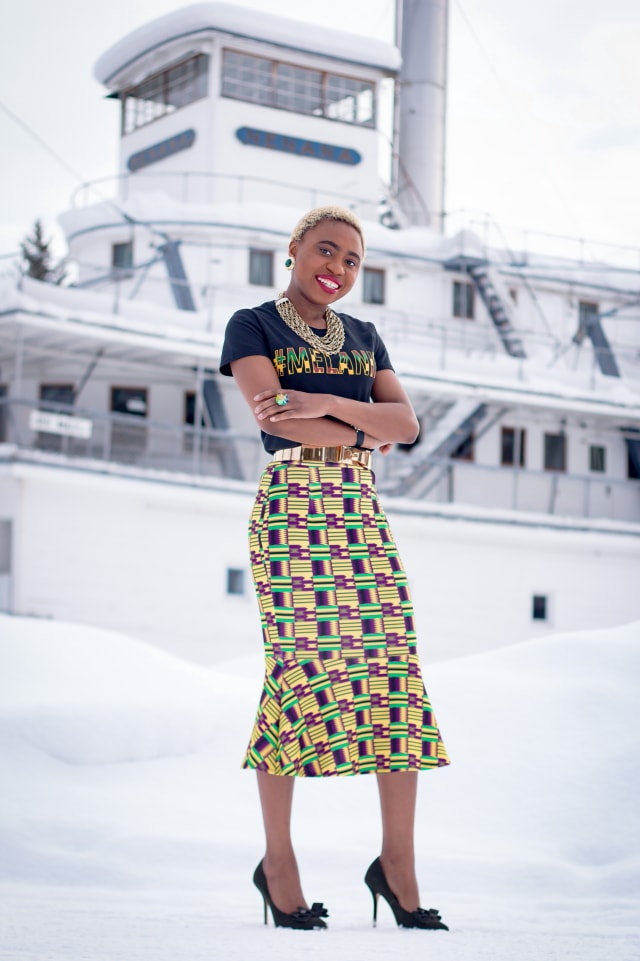 Your turn! What does your morning routine look like? Do you practice your skincare regimen in the morning and again at night?