Day 18: Lace African Print Cocktail Dress
This post may contain affiliate links which means I will get a commission if you make a purchase at no additional cost to you. As an Amazon Associate I earn from qualifying purchases. Please read my disclosure for details.
"Twirl, baby, twirl!" Were the exact words that came to my mind when I wore this Boriah Clothiers African print cocktail dress.
Shop The Look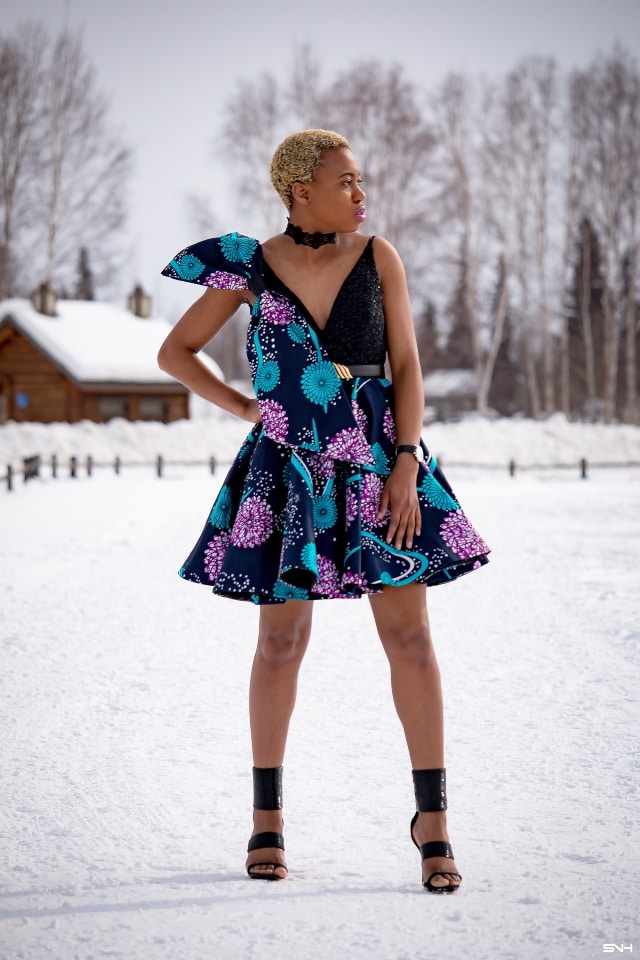 I had no idea how draining it would be to blog almost daily while maintaining a 9-6pm job. I was glued to my computer/laptop every minute I had and pulled numerous all-nighters to complete daily posts. It wasn't healthy so I took a few weeks off from the series to recharge.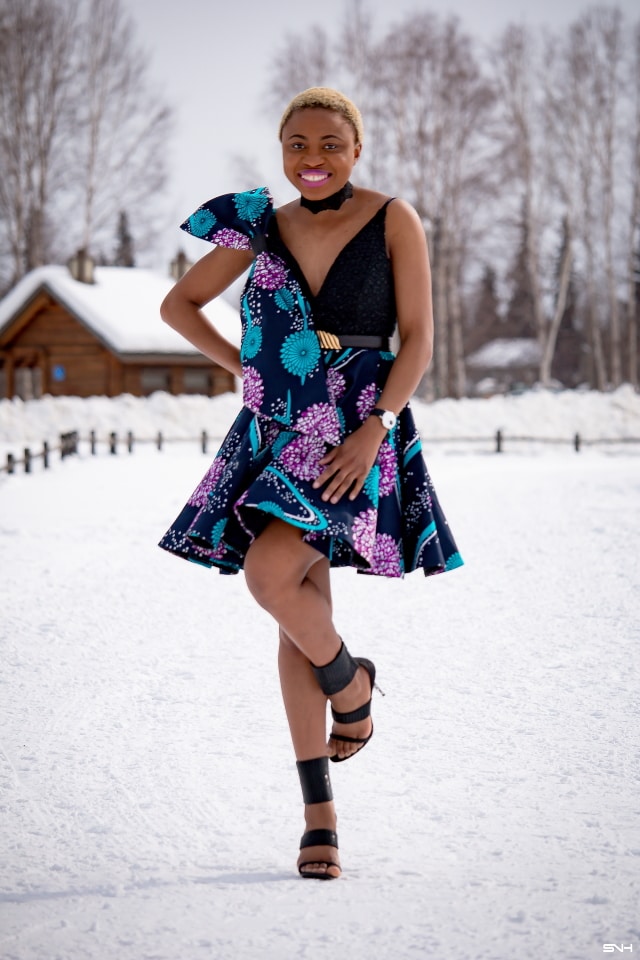 However, I kept posting the daily looks on Instagram (are you following me?) to stay on track with the 30+ Days of African print fashion series. Today, I'm sharing this stunning African print cocktail dress from day 18 with you.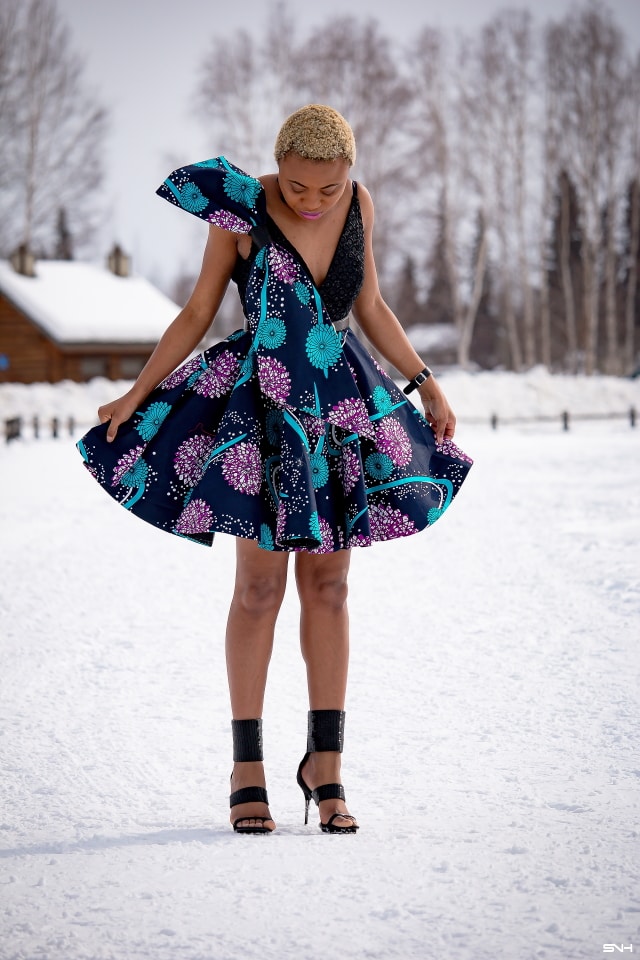 Her bravery, drive and if I might add, stubbornness resilience are virtues that I admire. Grace-Mary walked away from a promising career to pursue an uncertain new venture. You've seen my friends and I rock some of her lovely pieces. Her ankara unisex bomber jacket and aso-oke modern fringe skirt are two pieces that readers and strangers can't get enough of.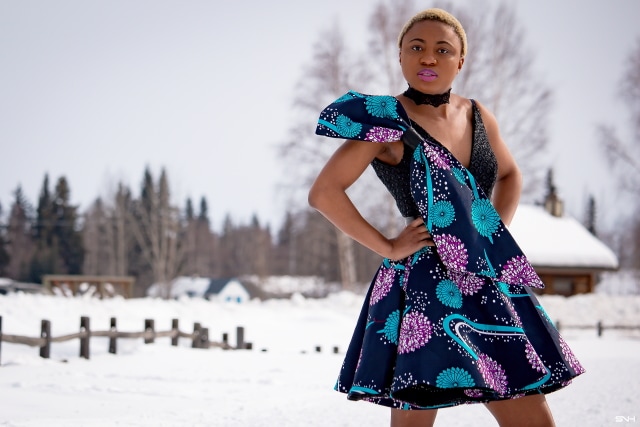 I knew she wanted me to include one of her styles in this series but nothing prepared me to receive this premium African print cocktail dress from her ethnic collection.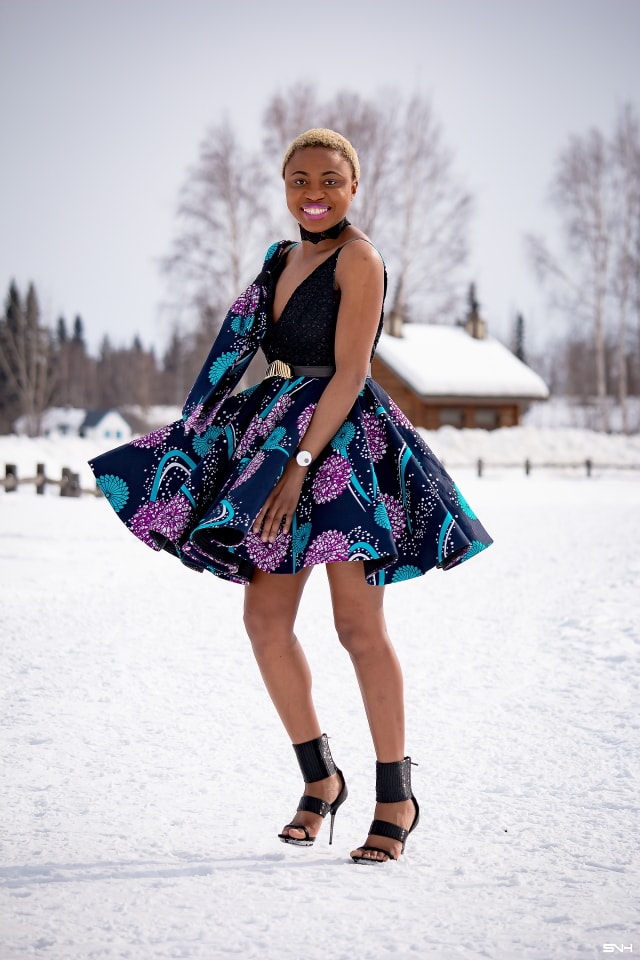 The deep V plunge neckline of this dress with a massively exaggerated ankara bow are lust-worthy details that make this dress stand out. A quick twirl reveals a bare skin deep feminine cut that screams sexy. The weight of the undergarment dress layering adds a luxury appeal to the dress that is equally functional. The layers give the dress the perfect flirtatious bounce (hence the twirl!).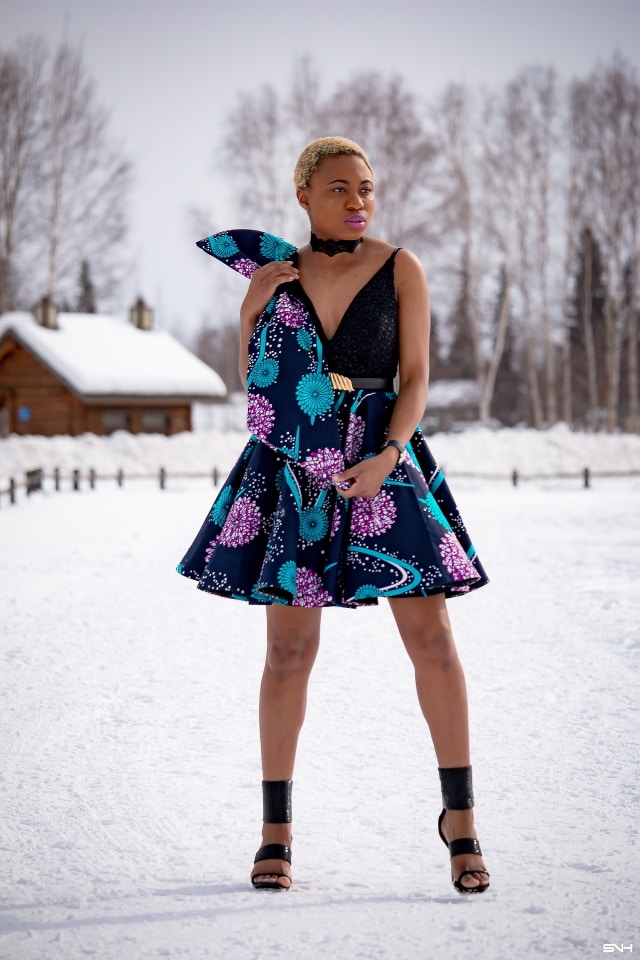 With special spring and summer events coming up, this African print cocktail dress will make you stand out from the crowd. Pair with the perfect statement sandals to rack in compliments like raindrops. This is not an everyday dress but a dress that you can wear over and over for special occasions for years to come.
New to this series or craving more African print looks? Check out the other outfits from the 20+ days of African print styles to see other jaw-dropping styles!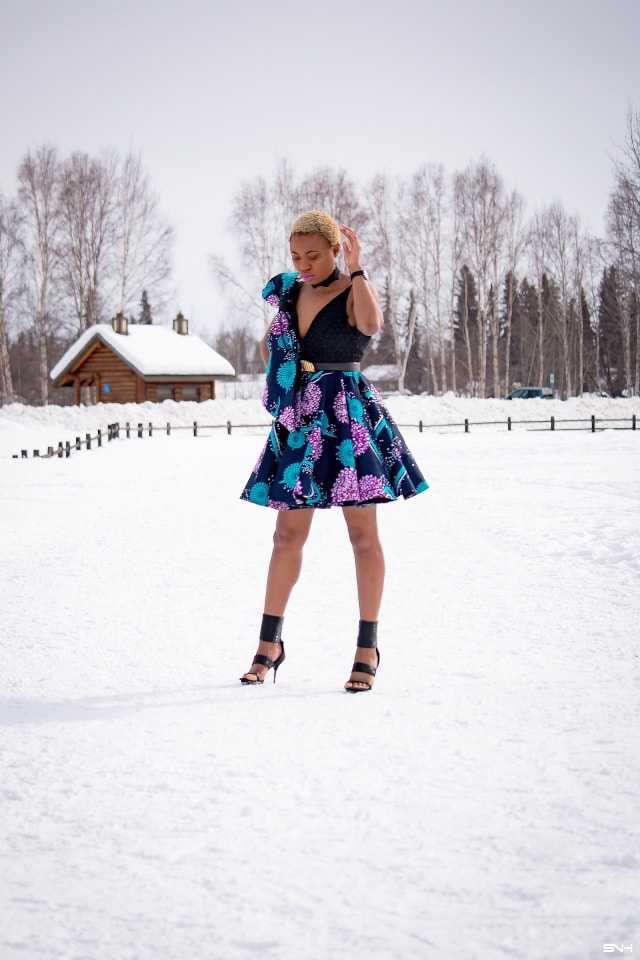 Shop my dress today from Boriah Clothiers on Etsy and connect with Grace-Mary on Instagram.
You may also like these posts: Day 17: African Print Kimono Set | Day 16: Ankara Flared Dress |
I am wearing:
Lace choker necklace (similar)
Embellished dress sandals (similar)
Nokia activity and sleep watch (exact)
Dress c/o Boriah Clothiers African print cocktail dress
Photos by SNH Photos
MORE FROM BORIAH CLOTHIERS