How to Add Color to Your Athleisure Look this Spring | Anuschka
This post may contain affiliate links which means I will get a commission if you make a purchase at no additional cost to you. As an Amazon Associate I earn from qualifying purchases. Please read my disclosure for details.
This post is brought to you by Anuschka and The Motherhood. All opinions are my own.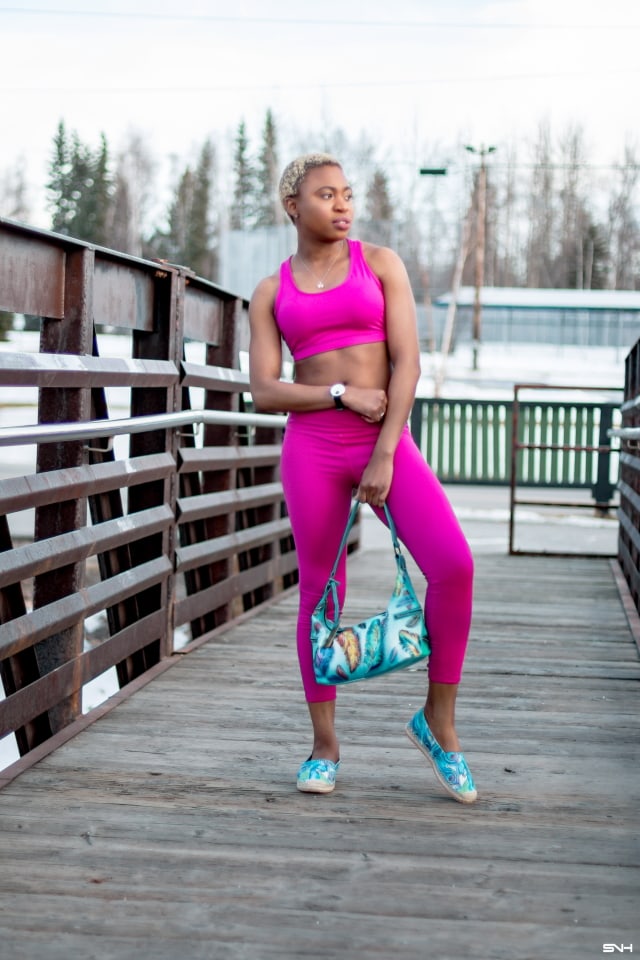 The leaves are starting to look like they will bloom any time from now. If you've been following my workout progress since January, you'd know that I decided to take my health more seriously. 
Shop The Look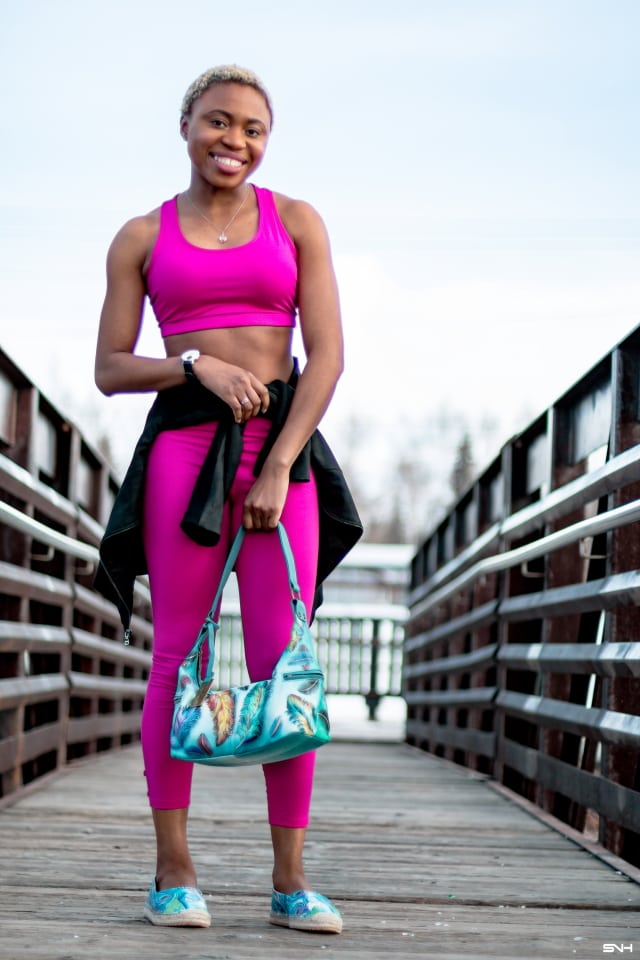 With a job and attempting to exercise 5 days a week, I have to find new ways to stay excited about working out. I keep the fun by trying out different workout routine and by wearing colorful clothing and accessories.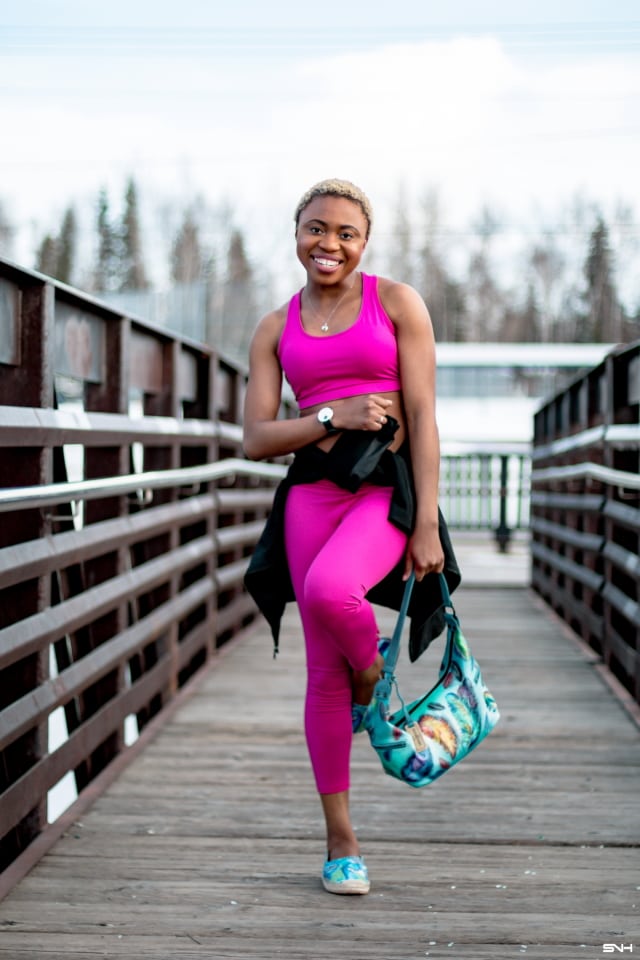 Rocking athleisure clothing also allows me to stretch the functionality of my clothing. And lively pieces from Anuschka represent the essence of who I am. My African print fashion will leave you mesmerized with its uniqueness and vibrance. Most of them are bespoke handmade pieces made with love by growing family business.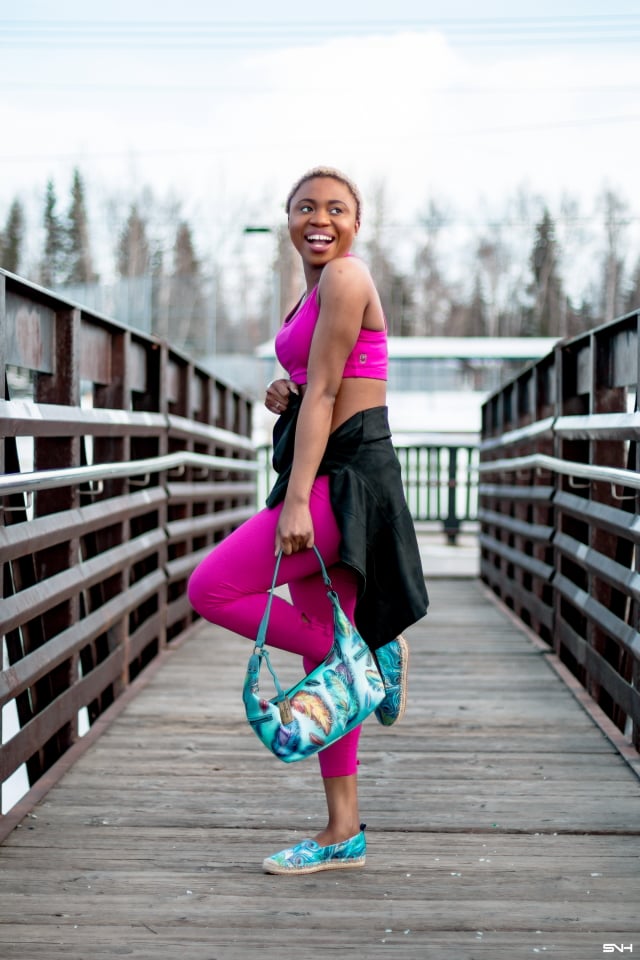 These are same qualities that got me attracted to Anuschka Leather! Anuschka™ is a family-owned premium brand that creates handcrafted and hand-painted accessories with unique character. Like the products I am attracted to, their products combine the vibrancy of nature and vintage themes in the creation of wearable art.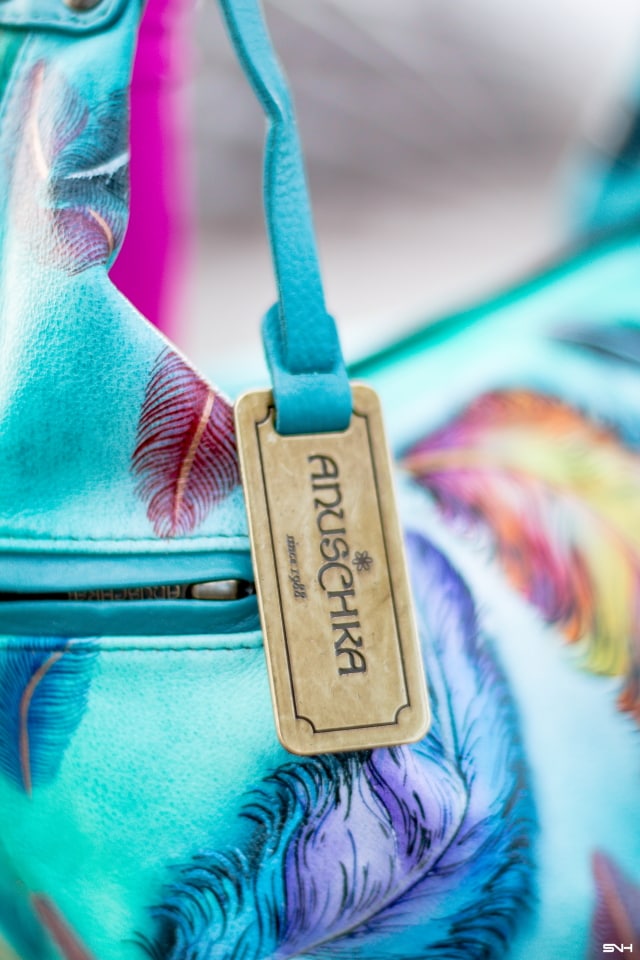 I have a deep connection with my African heritage and I cherish handcrafted pieces that tell a story. ​The Anuschka story doesn't end with its striking imagery or its fine leather.
This brand pays attention to intricate details and practical features so each Anuschka accessory conforms to your lifestyle. A close up of my hobo purse and espadrille loafers reveal this attention to detail. Oh, I wish you could feel the softness of the purse!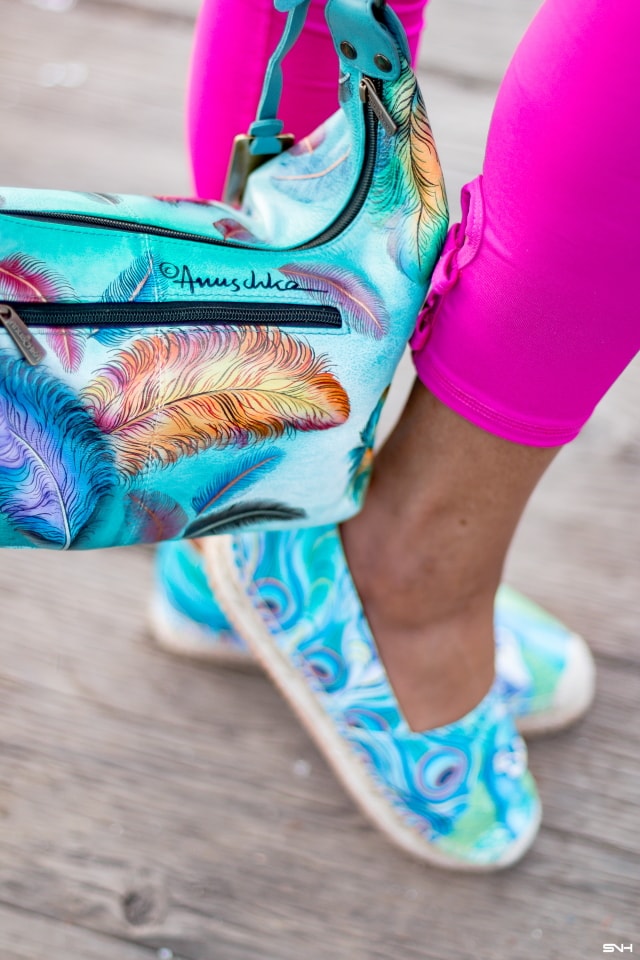 Unlike most espadrilles, these hand-painted loafers has a cushioned footbed that makes comfortable to wear for an extended it. The burst of colors gives a complimentary upgrade to my athleisure look. Both the loafers and hand-painted leather purse are pieces that I can easily transition from my athleisure attire to casual, dressy or everyday outfits.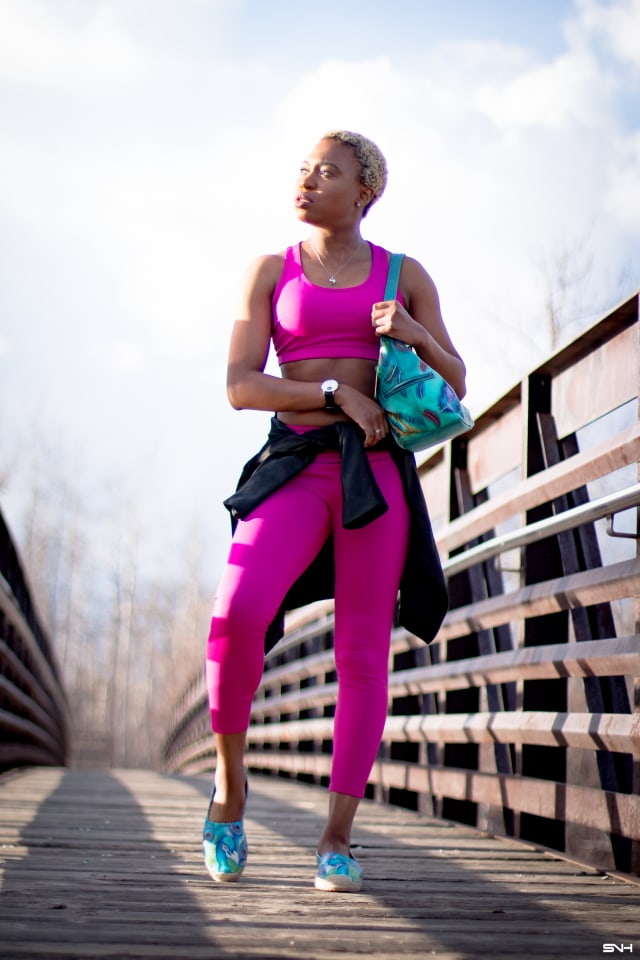 A few other stunning Anuschka pieces that'll be a great addition to your spring/summer wardrobe are this hand-painted umbrella, rainboots, and this flap over purse. You can save 15% off your order today by signing up to receive exclusive offers from Anuschka here.
Your turn! What creative ways have you tried to add colors to your athleisure look?
You may also like these posts: My Workout Journey | The Beauty of Alaska |
I am wearing:
Lark & Ro scuba leather jacket
Anuschka c/o East West hobo purse
JustFab workout set (yoga pants, sports bra)
Anuschka c/o printed leather espadrille loafers
Photos by SNH Photos