Day 14: Fashionable African Print Layered Skirt
This post may contain affiliate links which means I will get a commission if you make a purchase at no additional cost to you. As an Amazon Associate I earn from qualifying purchases. Please read my disclosure for details.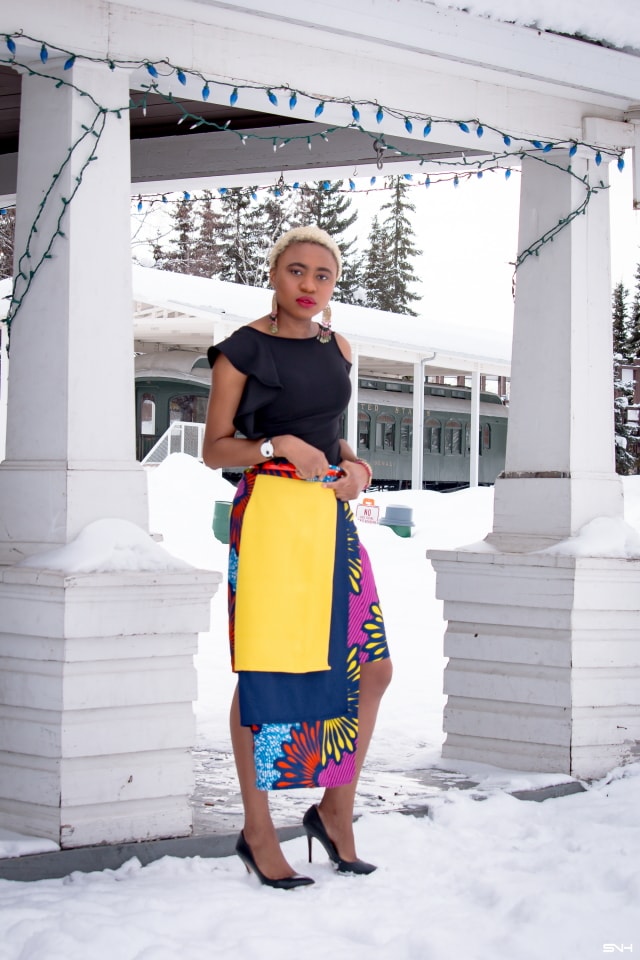 Day 14! Am sure I'm not the only one keep track of the many stunning pieces in this series. And this African print layered skirt will have you swooned.
Shop The Look
 Skinny belt (similar)
Charles David pumps (similar)
Nokia activity and sleep watch (exact)
Zara asymmetrical ruffle dress (similar)
Skirt c/o SGTC Clothing African Print Layered Skirt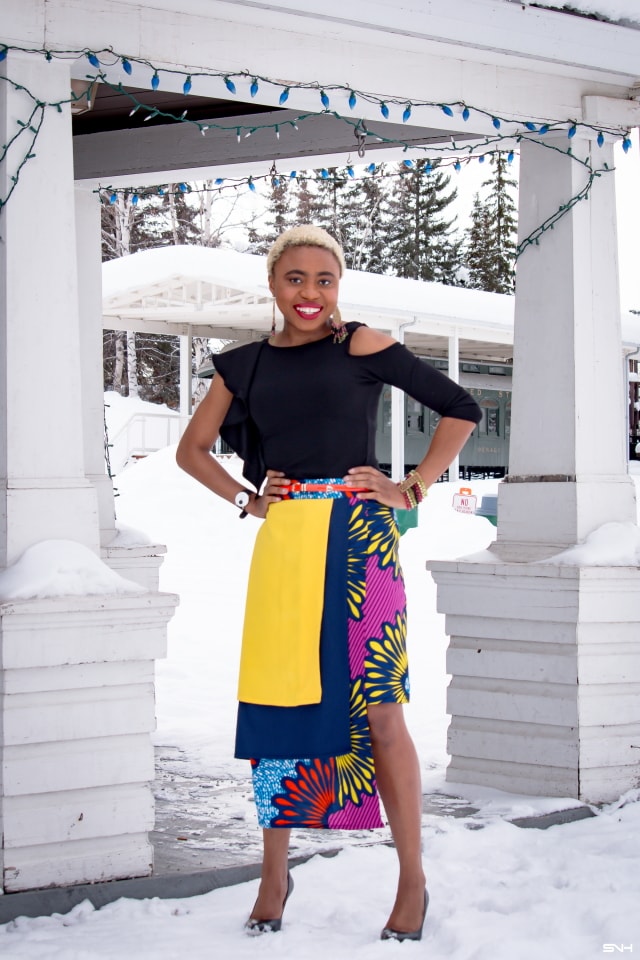 As the African print outfit marathon continues, I'm bringing back SGTC Clothing with this layered skirt outfit. If this designer looks familier, it is because you've seen her work before. Adetoke was the featured designer for day 4's outfit.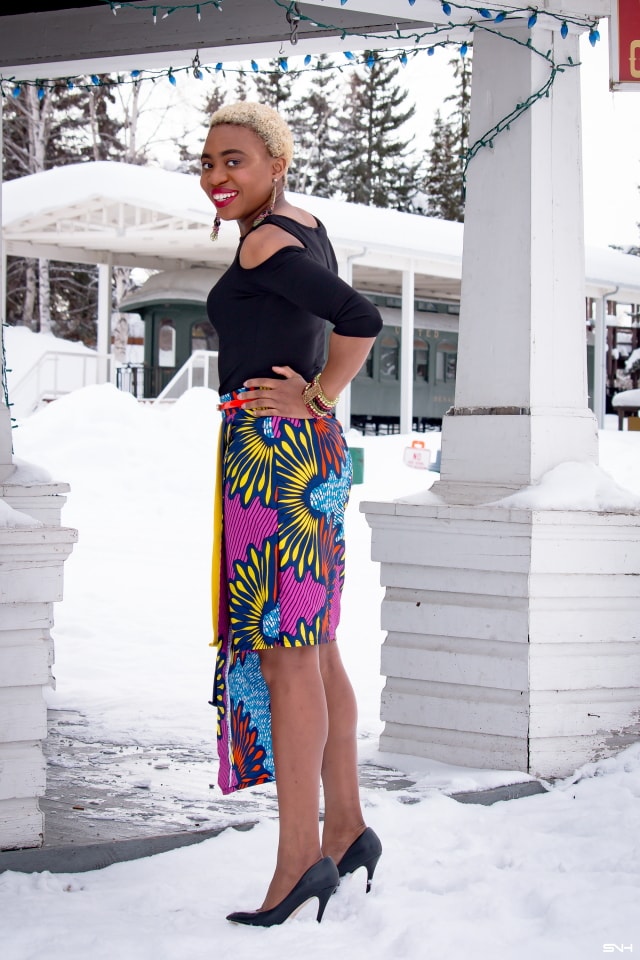 You can take a peek at Contemporary African Print Peplum Dress from day 4 to learn more about this beauty + brains. Exaggerated details and clean cuts are features that make Adetoke's clothing stand out. I am yet to find another designer who shares the same style and execution of this girl boss.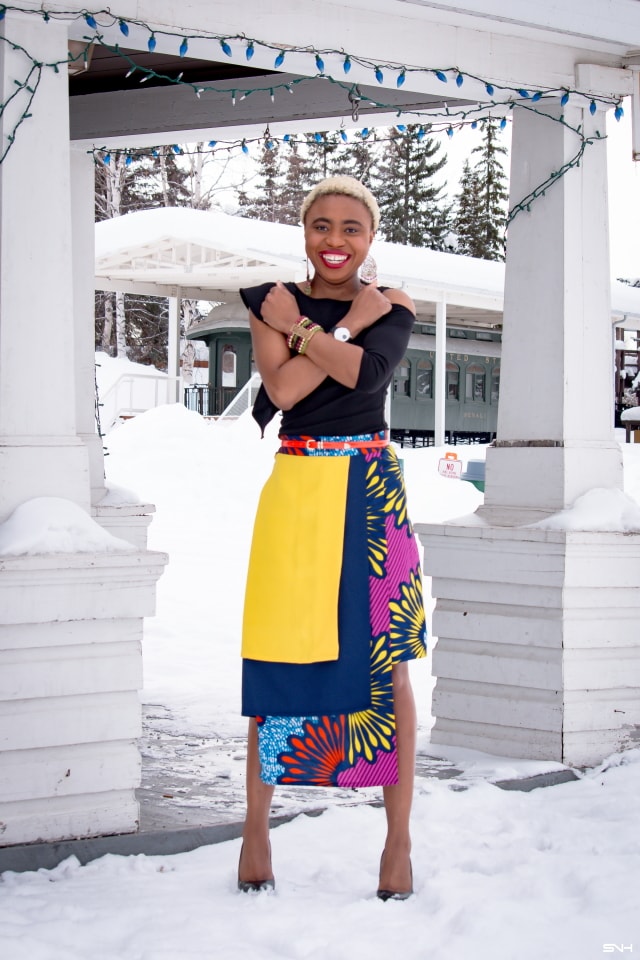 This African print layered skirt is an chic way to infuse afrocentric pieces into your wardrobe that is neither overwhelming nor boring. If your workplace embraces individuality, you can wear this trendy piece to work. Rock this beauty to weddings, church, parties, and on date night. The options are limitless!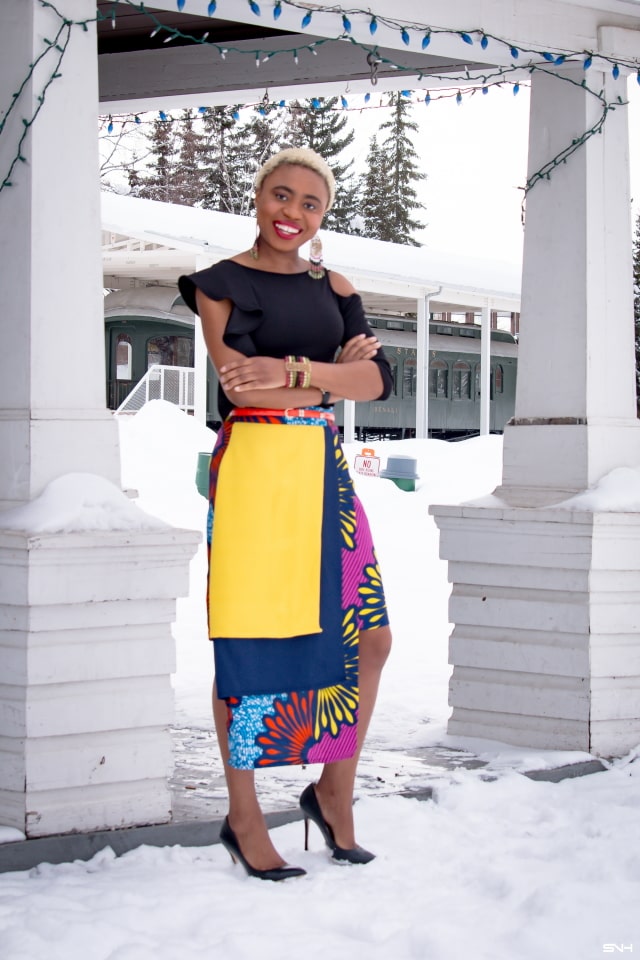 African print is a delicate fabric. Proper care of your African print clothes will ensure that the clothes are in prime condition for years to come. I outlined specifics on how to care for this fabric in this post.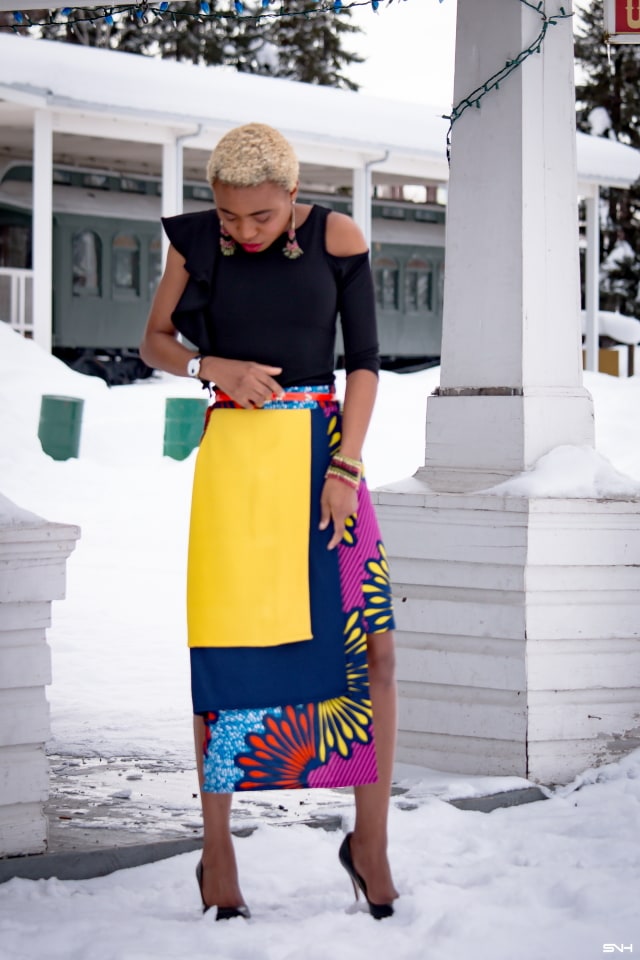 For this look, I paired basic, solid colors with the African print layered skirt. Unable to find a top that I liked with the skirt, I decided to wear an asymmetrical dress (similar) as a top.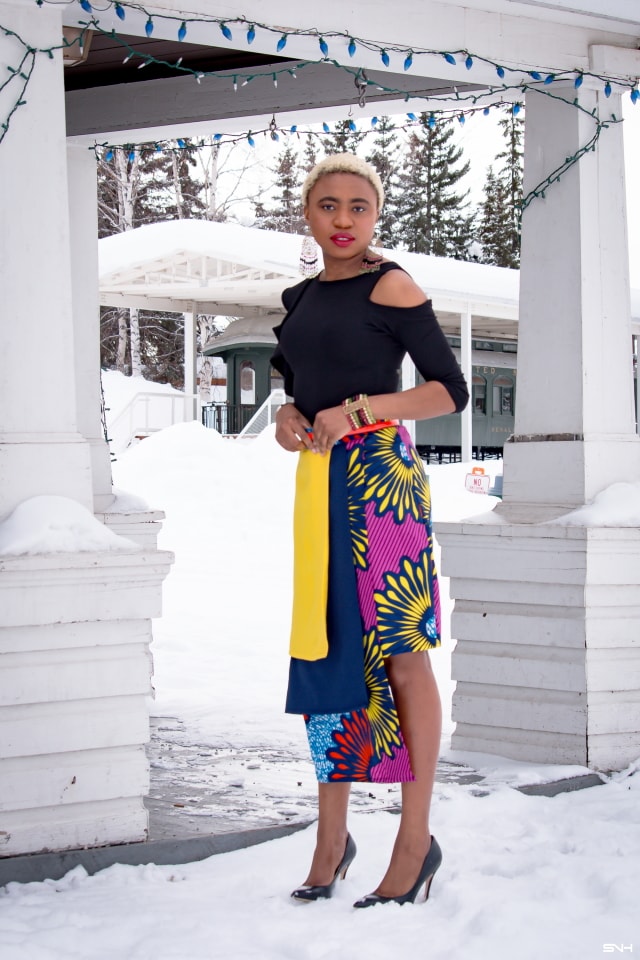 It features ruffles on one side, cold shoulder on the other action which spice up the look. Playing with colors, patterns, and fabric are fun options to rock pieces from your wardrobe.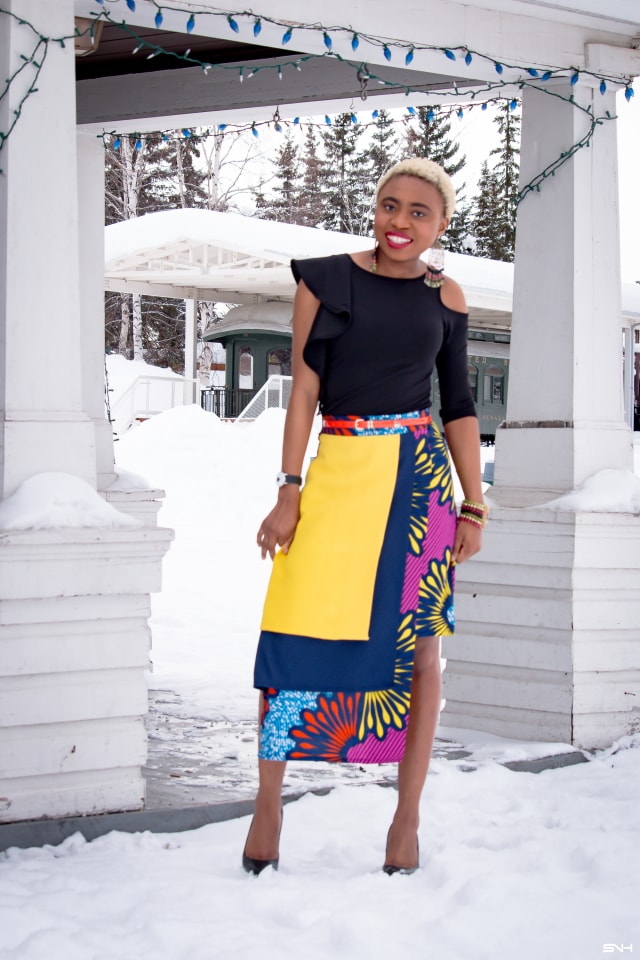 To shop this beautiful African print layered skirt, connect with SGTC Clothing on connect with them on Instagram for details. As always, thank you so much for reading.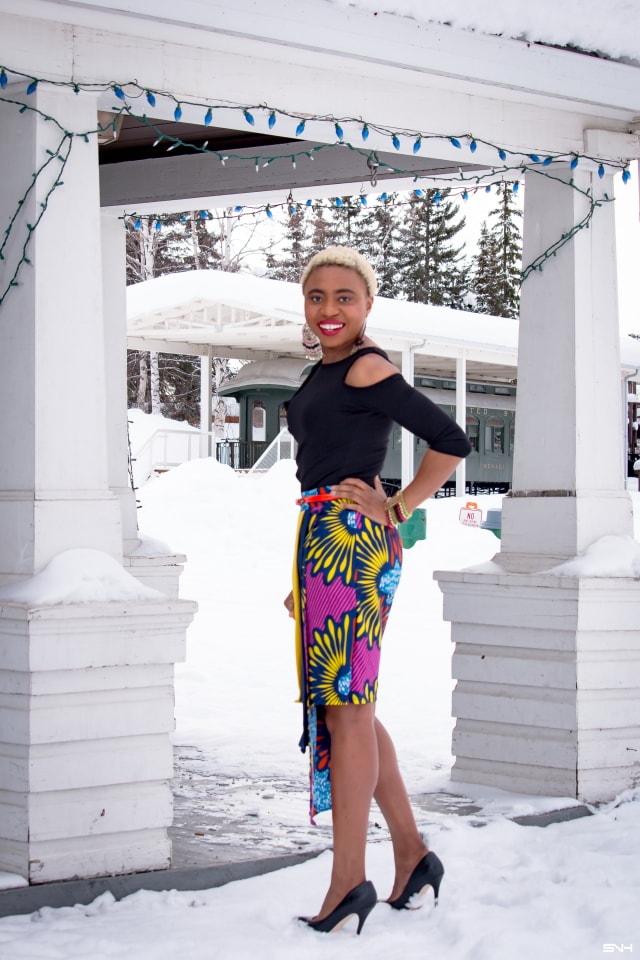 You may also like these posts: Day 13: Romantic African Wax Print Maxi Dress | Day 12: Kente Mermaid Pencil Skirt |
I am wearing:
 Skinny belt (similar)
Charles David pumps (similar)
Nokia activity and sleep watch (exact)
Zara asymmetrical ruffle dress (similar)
Skirt c/o SGTC Clothing African Print Layered Skirt
Photos by SNH Photos