Day 13: Romantic African Wax Print Maxi Dress
This post may contain affiliate links which means I will get a commission if you make a purchase at no additional cost to you. As an Amazon Associate I earn from qualifying purchases. Please read my disclosure for details.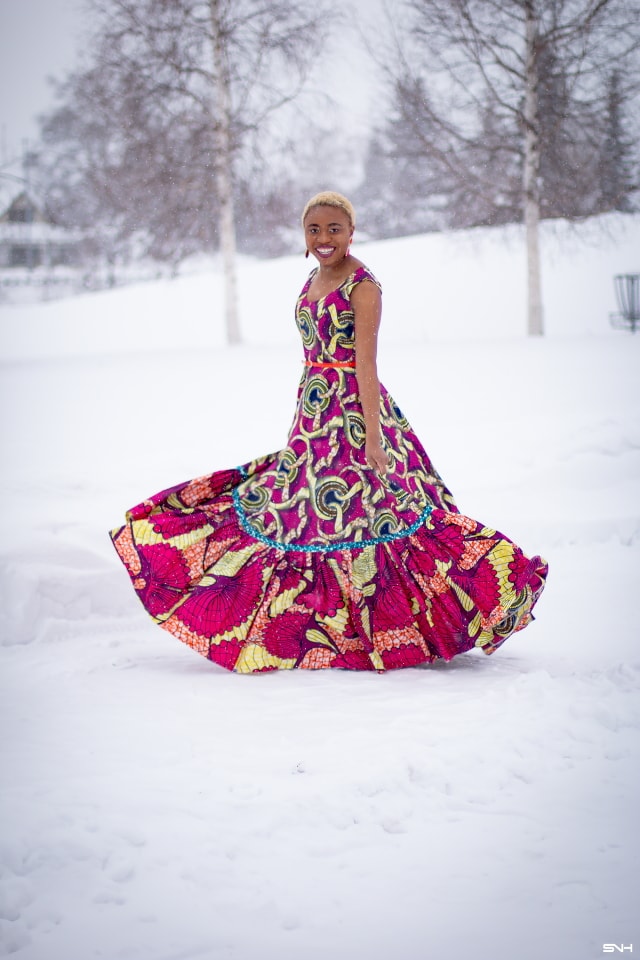 Can't believe we made it to yet another day of this series! Twirling in this elegant African wax print maxi dress by Valerie of With Flare Designs.
Shop The Look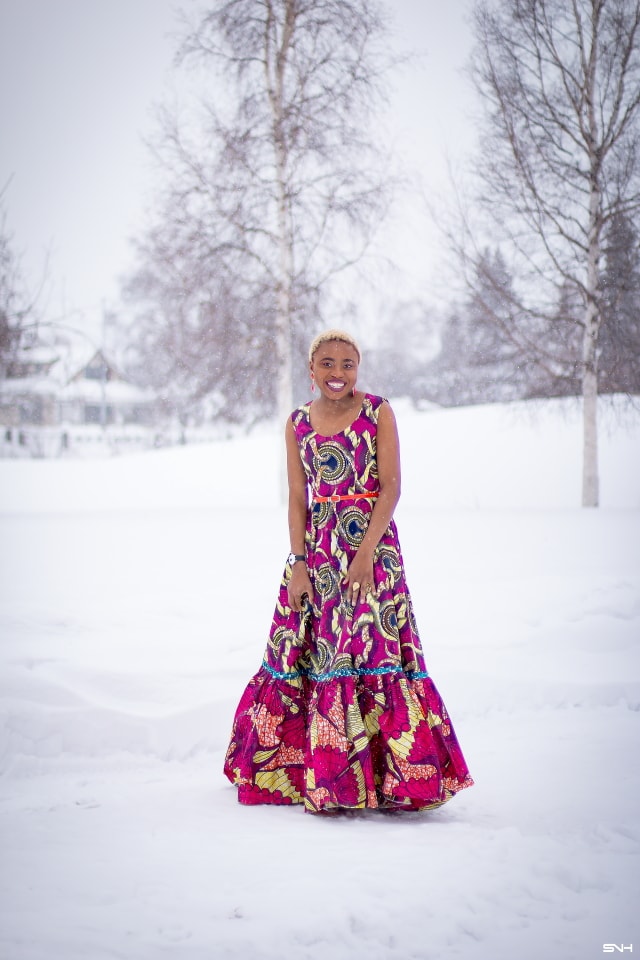 If you shop on Etsy and obsessed with African print clothes, chances are that you've already seen some of With Flare Designs stunning pieces. This is actually the second time that Valerie's outfit has made an appearance in the 20+ Days of African Print Styles series.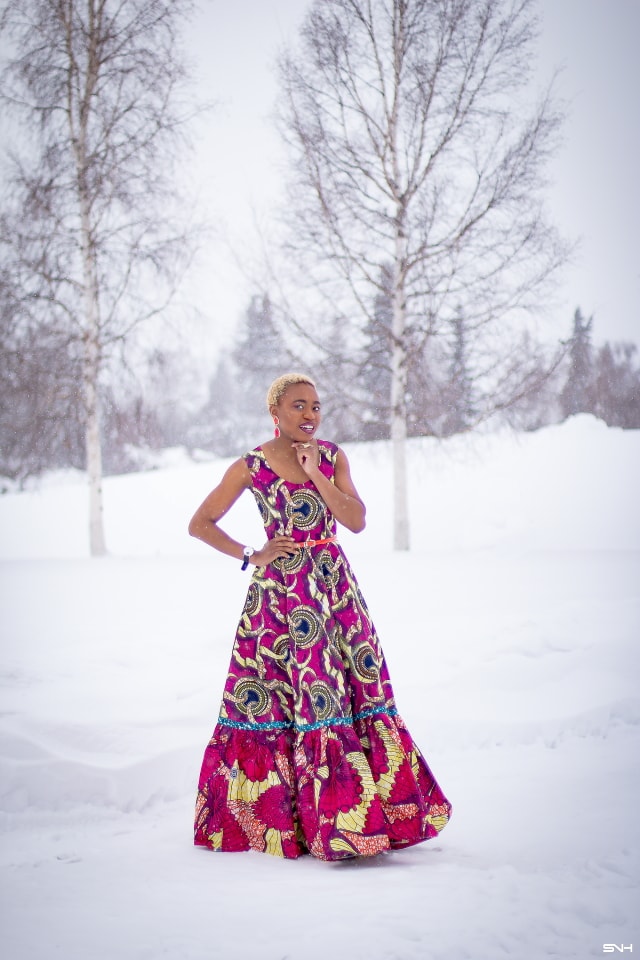 The first look I shared from this top-notch designer was this Sleeveless Patchwork African Print Peplum Top from day 2 of the series. Head over to day 2's look to get an overview about this self-made #girlboss and how she gets us coming back for more of her African clothes for special occasions.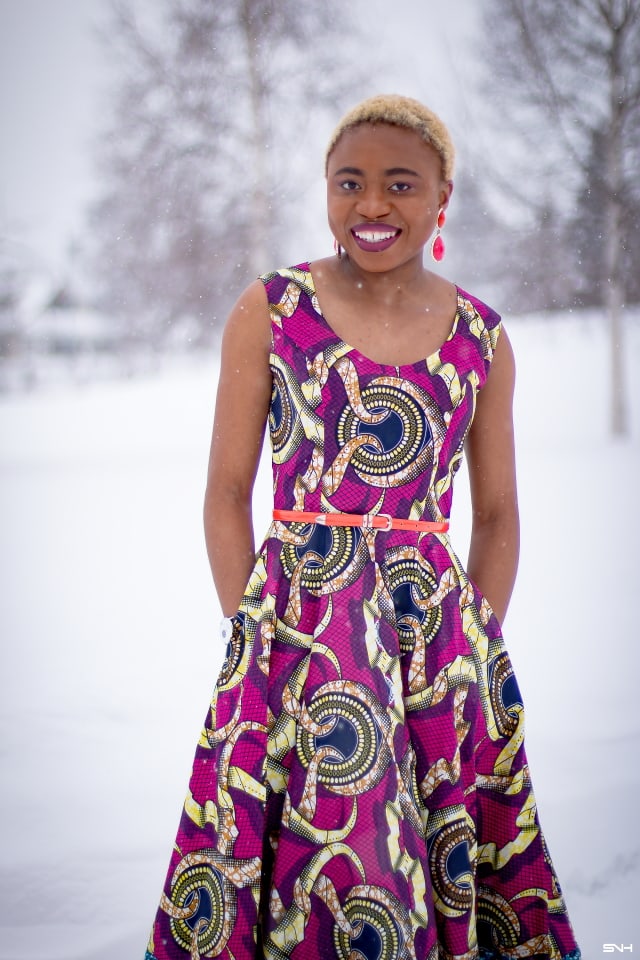 I am obsessed with her designs because oh well she executes complex details and patterns. For today, I'd like to focus on this dramatic African wax print maxi dress.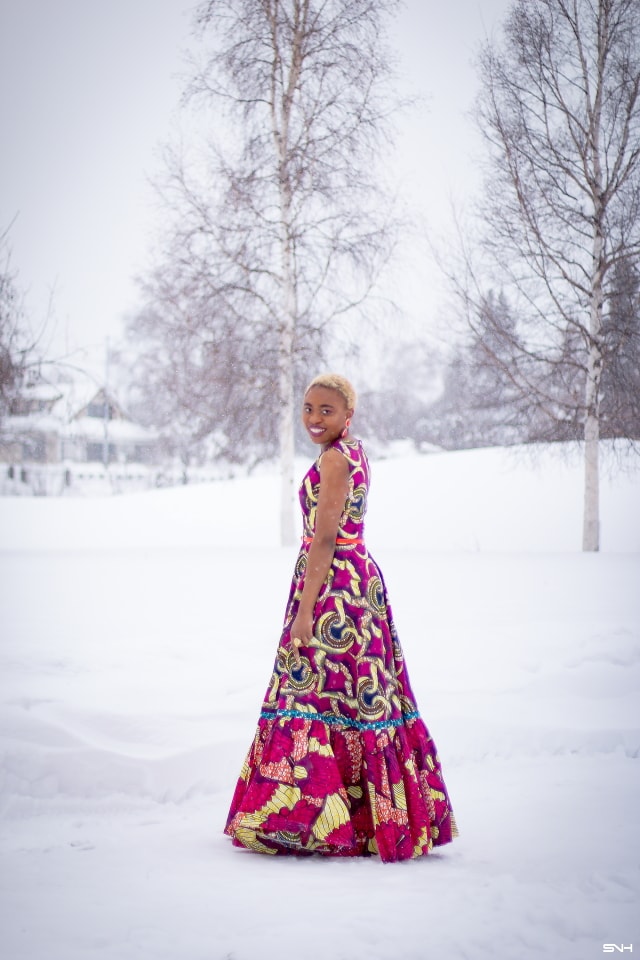 This full dress was made for a balmy summery feel – think weddings and special occasion. But who is to say you can't rock this masterpiece in the winter? The way the dress flows with each movement will leave everyone mesmerized.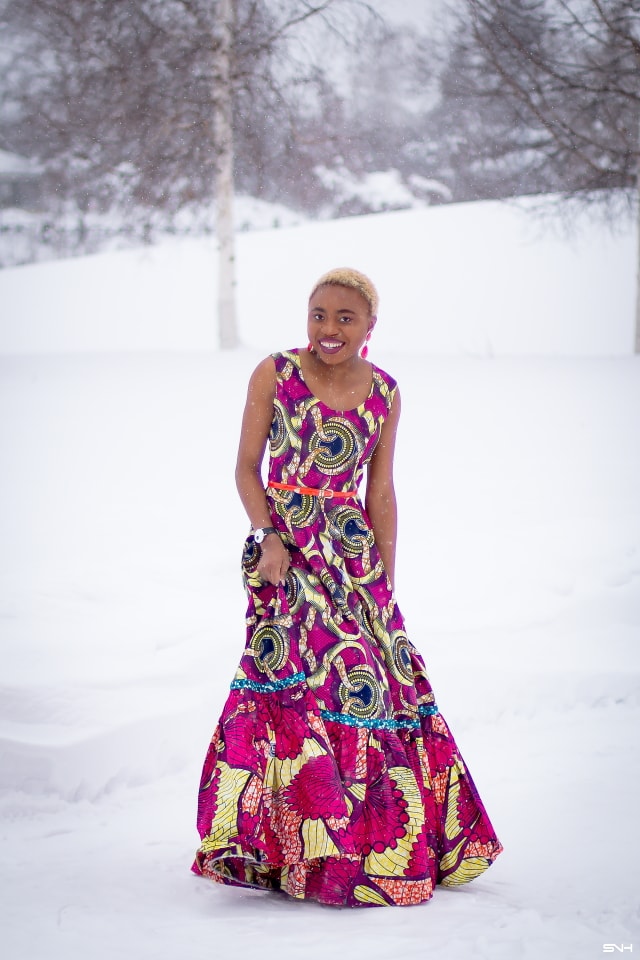 How can a dress be so simple yet so flamboyant? Only Valerie gets it right every.single.time.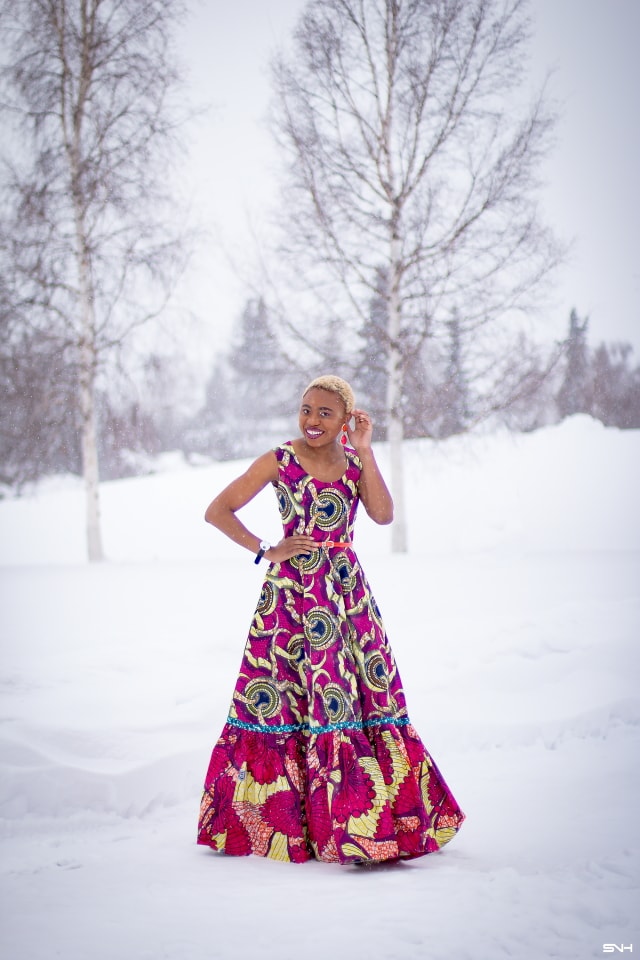 This reversible ankara maxi dress, patchwork high low skirt and my dramatic New York Fashion Week jumpsuit are are just a few of With Flare Designs that I've worn on the blog. But of course, I also have my eyes on this kimono wrap top and this mixed print summer dress on my radar.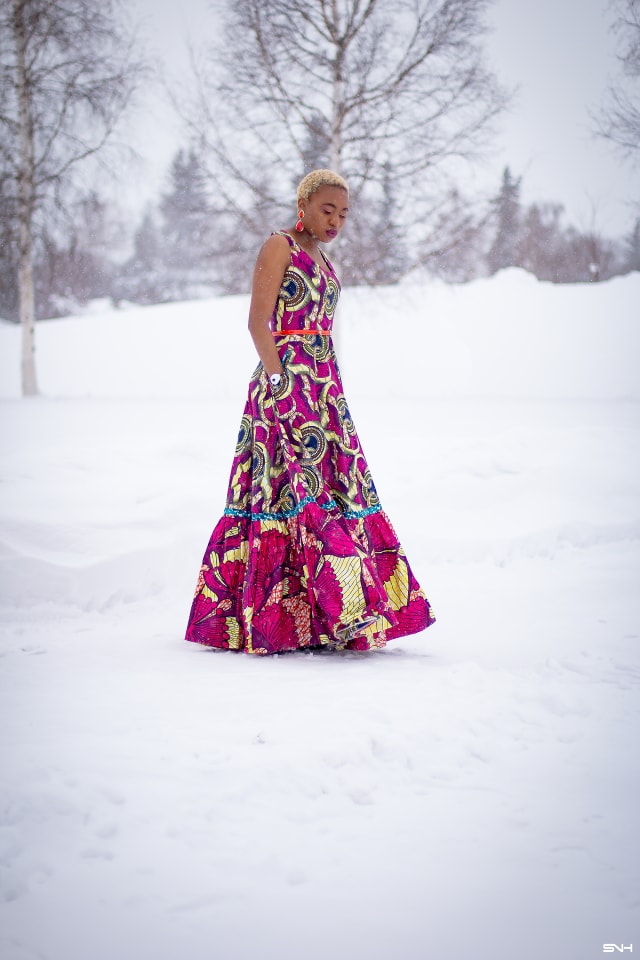 Wondering how to care for African wax print fabric? This post about how to care for African print clothes outlines specific details on how to prolong the life of your African print clothes. The bottom line is to hand wash when possible and lay flat to dry.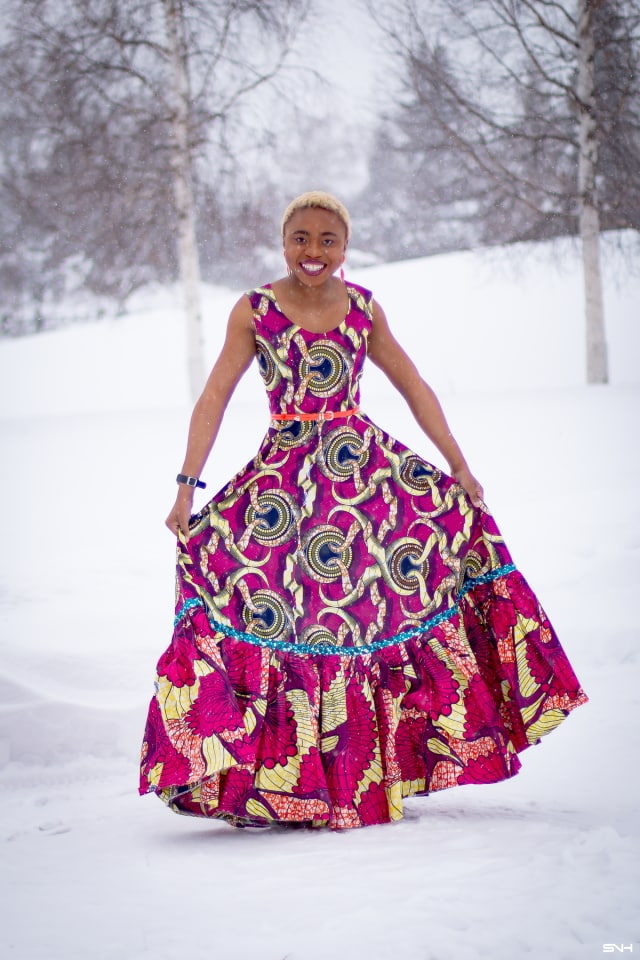 For more African print goodness, check out the 20+ Days African Print Fashion. to see more designers and breathtaking styles featured in this series. It's so exciting to see so many women pursuing their passion creating one-of-a-kind pieces.
As always, thank you so much for reading. You can connect with Val/With Flare Designs on Etsy or Instagram.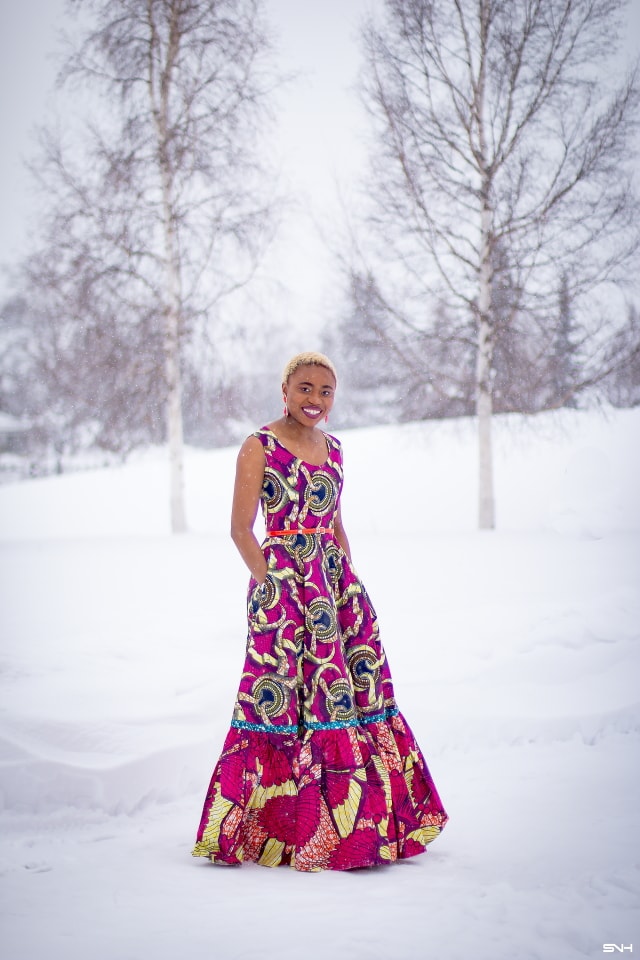 You may also like these posts: Day 12: Kente Mermaid Pencil Skirt | Day 11: African Print Off The Shoulder Dress |
I am wearing:
Orange skinny belt (similar)
Charles David pumps (similar)
Nokia activity and sleep watch (exact)
Amrita Singh teardrop earrings (similar)
Dress c/o With Flare African wax print maxi dress
Photos by SNH Photos
MORE FROM WITH FLARE DESIGNS