Arctic Winter: Fur Coat + Lace Bodysuit
This post may contain affiliate links which means I will get a commission if you make a purchase at no additional cost to you. As an Amazon Associate I earn from qualifying purchases. Please read my disclosure for details.
WARNING:

DO NOT TRY THIS AT HOME OUTDOORS!
Happy Thursday dolls 🙂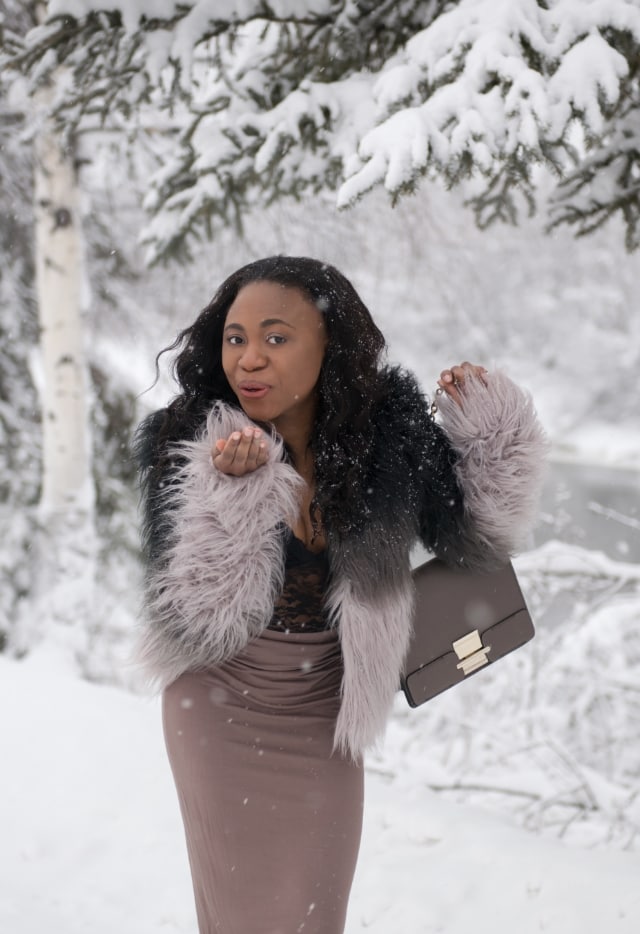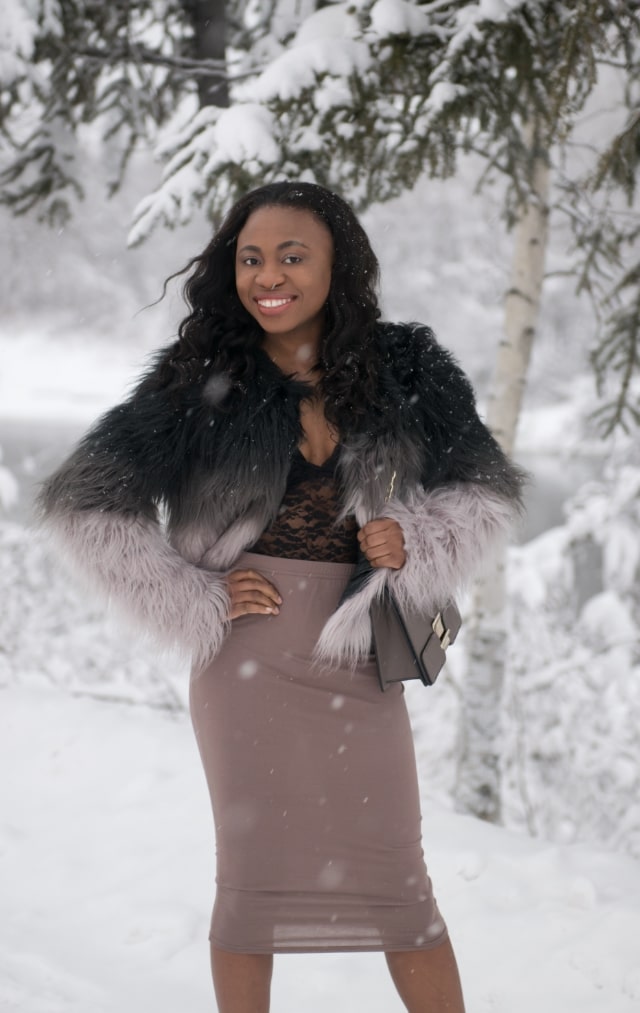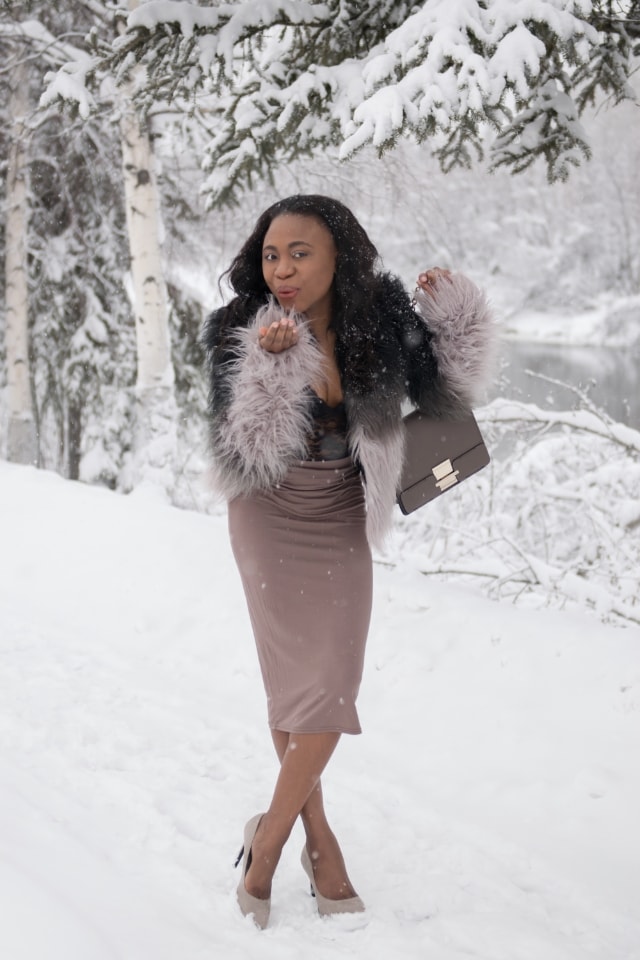 What was I thinking when I threw on this pair of heels? Just maybe I hold a PhD in the Art of Walking in High Heels or maybe I really wasn't thinking at all (more like the latter). It wasn't yet unbearably cold and I was determined to wear a sexy, sheer lace bodysuit and bodycon skirt and of course a faux fur coat to keep my torso warm.
Today, I walked out of the building at 1:30PM expecting darkness but I was in awe to see how bright it was. In December, we had roughly 18 hours of darkness and I rarely saw the sun (the other 6 hours was like early evening). I swear it's not voodoo. Let me explain it a little. Nerd Alert! From geography class, we know that earth is spherical in shape and that North Pole is tilted 23.5 degrees away from the sun. Because of this reason, in the winter months, the Arctic Circle (Alaska), is clouded in darkness. Conversely, Antarctic Circle is flooded with 24 hours of daylight.
Finally, we can jubilate as we watch all those vampires burn come summer [joking]. The university organizes a vampires vs. humans event and I watch in dismay as the population of humans, myself included, turn into vampire. Hence my excitement for another summer where I can take blog pictures at night with the sun's natural light! See this post I shot at 11PM in June. Go on, add Alaska to your bucket list. You need to visit at least twice: to see the aurora in the winter and to experience 24 hours of daylight in the summer. You can thank me later =)
And don't forget to add me on Snapchat (Louisa.moje) where I capture some of my day-to-day of living and blogging all the way from North Pole, Alaska. #NoVampiresAllowed Want more? Check out my Lookbook for more outfit posts. As always, thank you so much for stopping by and I'll be in touch with you soon.
Purse || old. alternative $68, alternative $38 |
Shoes || old. alternative $97, alternative $28 |
Bodycon Skirt || Boohoo $8, alternative $14 |
Bodysuit || old. alternative $16, alternative $16 |
Faux Fur Coat || sold out. alternative $78, alternative $99 |