This post may contain affiliate links which means I will get a commission if you make a purchase at no additional cost to you. As an Amazon Associate I earn from qualifying purchases. Please read my disclosure for details.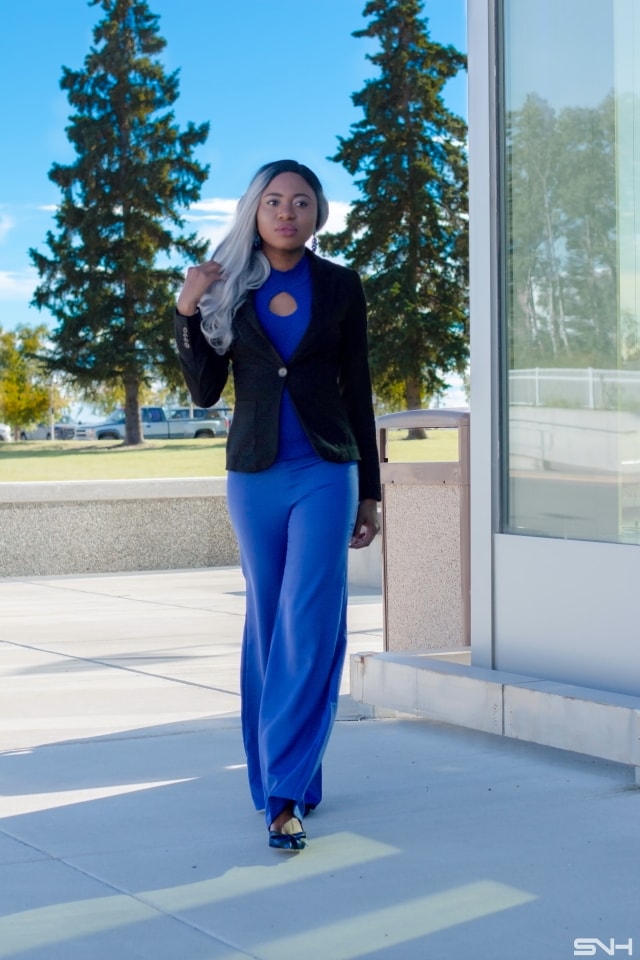 Hello my friends! It's a black and blue outfit kinda day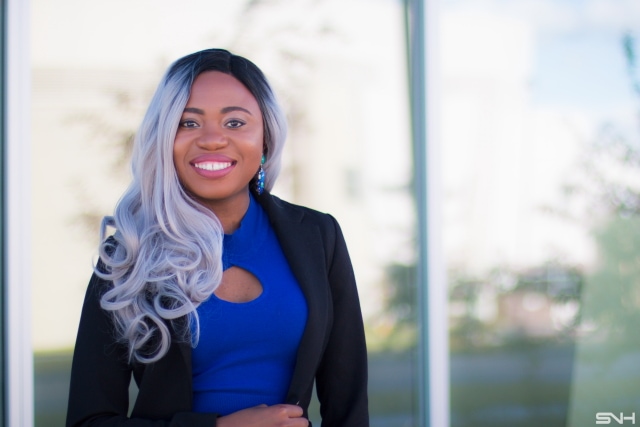 It is the first week of school in Alaska which literally means it's time to start layering up. In all honesty, I could use two more weeks of summer break. Like seriously why does summer have to go by so fast? With our harsh winters, it's only right that we get AMAZING summers up here. As we bide farewell to summer, we bide farewell to our plentiful daylight.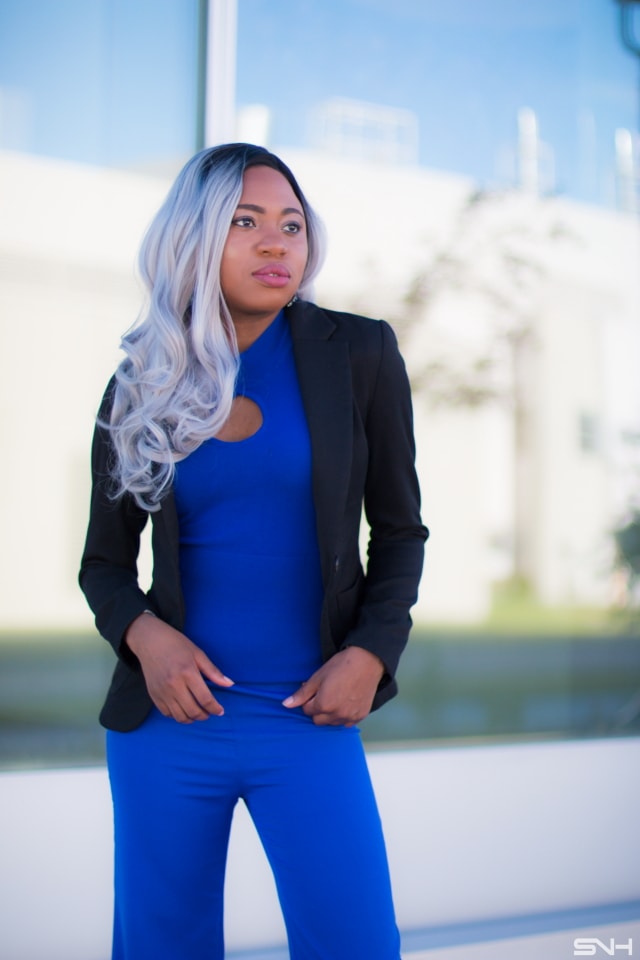 Fall, I love but it always seems like we only get two weeks of fall and then boom… winter! For a mildly cold fall day, I opt for light layers to keep me warm. A stylish look like this with a fitted blazer, turtleneck sweater, and wide leg pants from Tobi keep me warm and fashionable.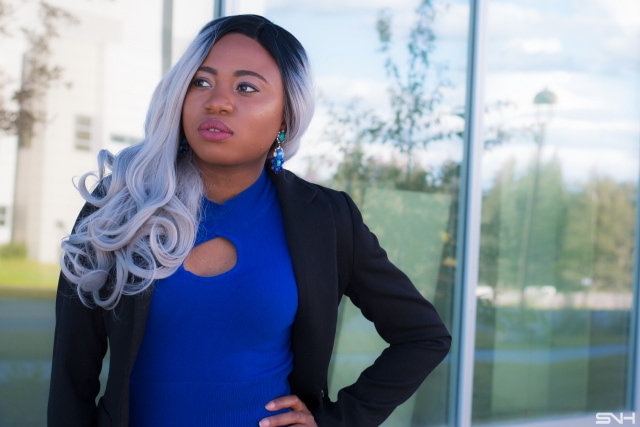 The black and blue kitten heels is the perfect complement to this simple work-wear inspired look. If you work in a more conservative environment, you can switch blue sweater for a top that is less revealing. The varied blue hues of the earrings also adds a unique touch to the outfit.
You might also like these other looks: | Tuxedo Dress | Sweater Vest Work-wear |
Forever 21 fitted black blazer (old)
Tobi wide leg pants (c/o)
Blue turtleneck sweater (old)
Zara black and blue kitten heels (old)
Chicnova rhinestone earrings (old)
Photos by SNHPhotos
Already planning your fall looks? Check out Tobi's unique selection of pants, party dresses, and cocktail dresses.
---