Color Pop: How to Rock Bold Colors This Season
This post may contain affiliate links which means I will get a commission if you make a purchase at no additional cost to you. As an Amazon Associate I earn from qualifying purchases. Please read my disclosure for details.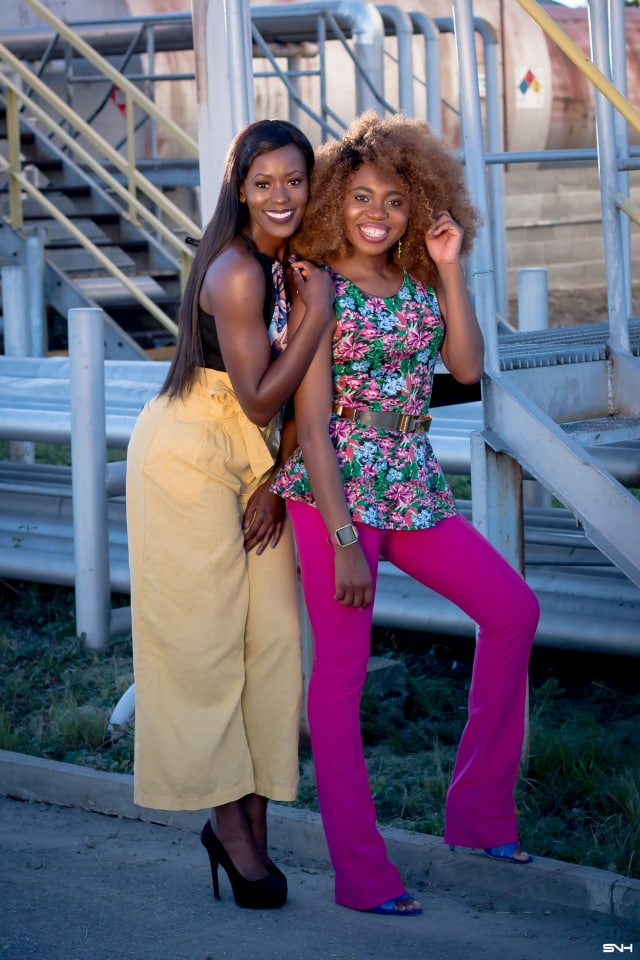 Excited for another FriYay! Today I'm sharing another fun outfit endowed with bold colors. 
Shop The Look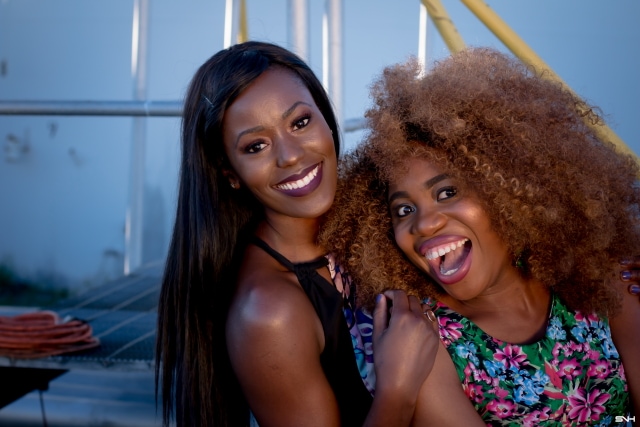 What is even more exciting is that Anita, my African sister, melanin beauty, and fellow Game of Thrones partner is making an appearance on the blog today. What started out as a social media acquaintance blossomed into real life friendship when she moved up to Alaska about a year ago. Anita is a model and blogger at Fashion by Anita and a sweet soul inside and out.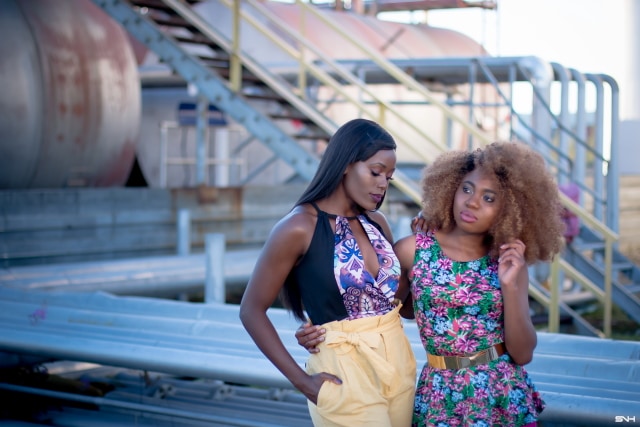 As I've gotten older, it has become harder to find friends that are truly there to help each other grow. I am thankful for this girl right here. We may not talk or see each other every day but I know she's got my back any day. Follower her on Instagram. You'll not be disappointed with what she has to offer.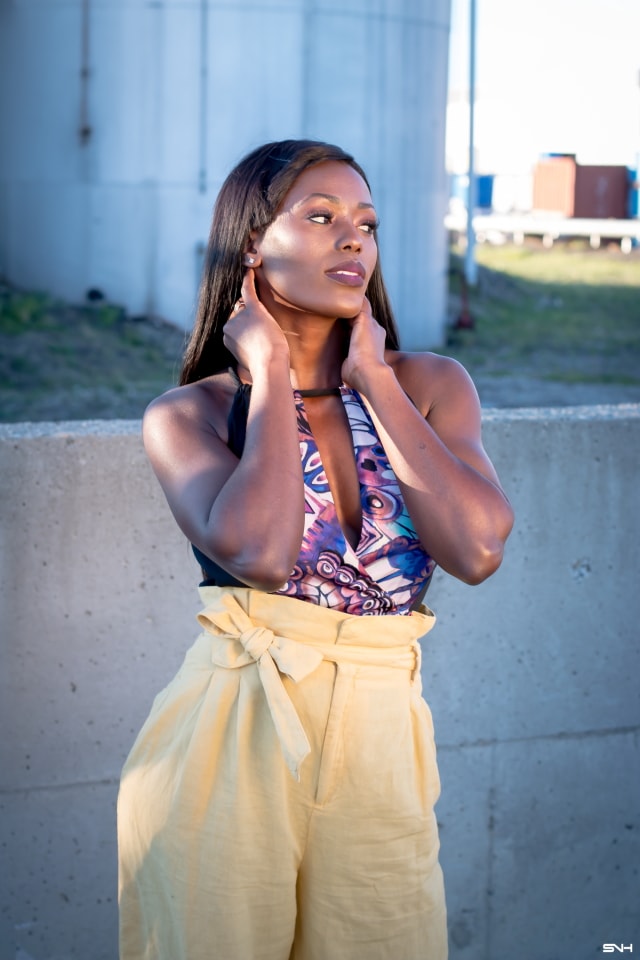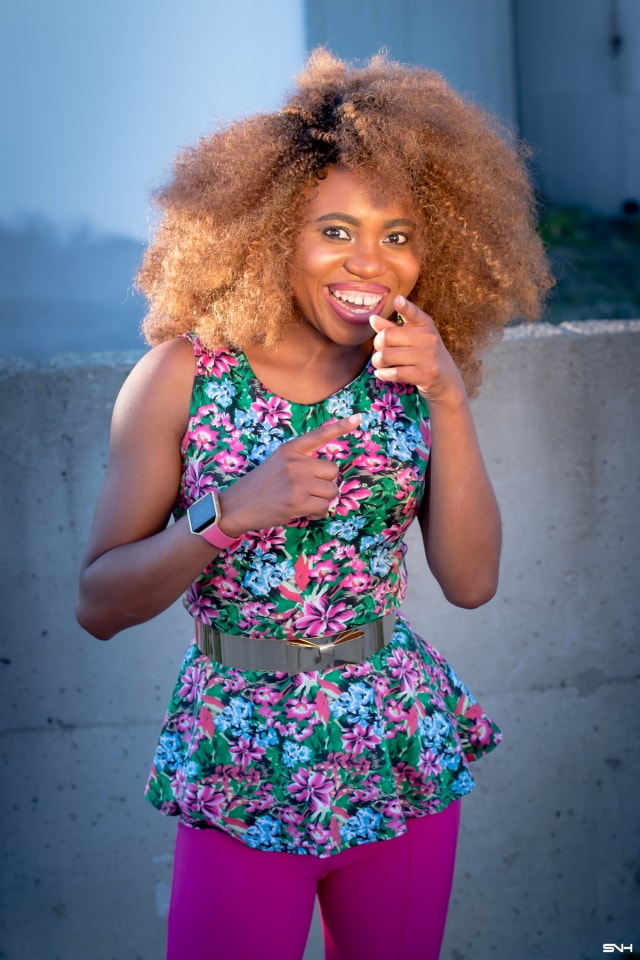 We've been talking about doing a shoot together for the longest time. With dropping temperatures we had to make it happen fast! We decided on styling bold colors in celebration of the last few weeks of summer.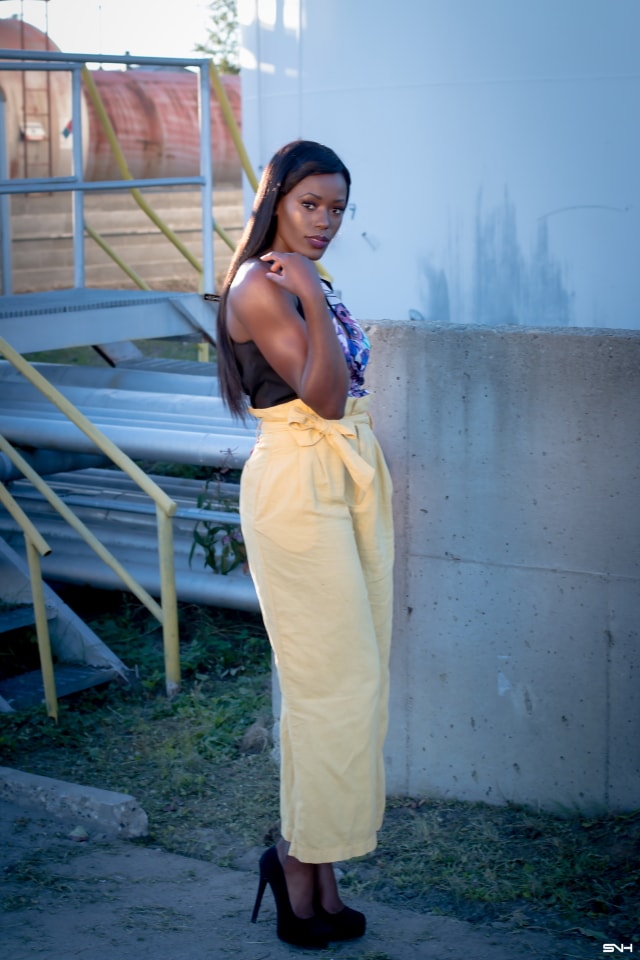 Anita is rocking bright yellow high waist linen pants with a pleated waistline. She paired the pants with a gorgeous halter neck watercolor blouse with black side panels. She kept her look classic with a wardrobe must-have black platform pumps.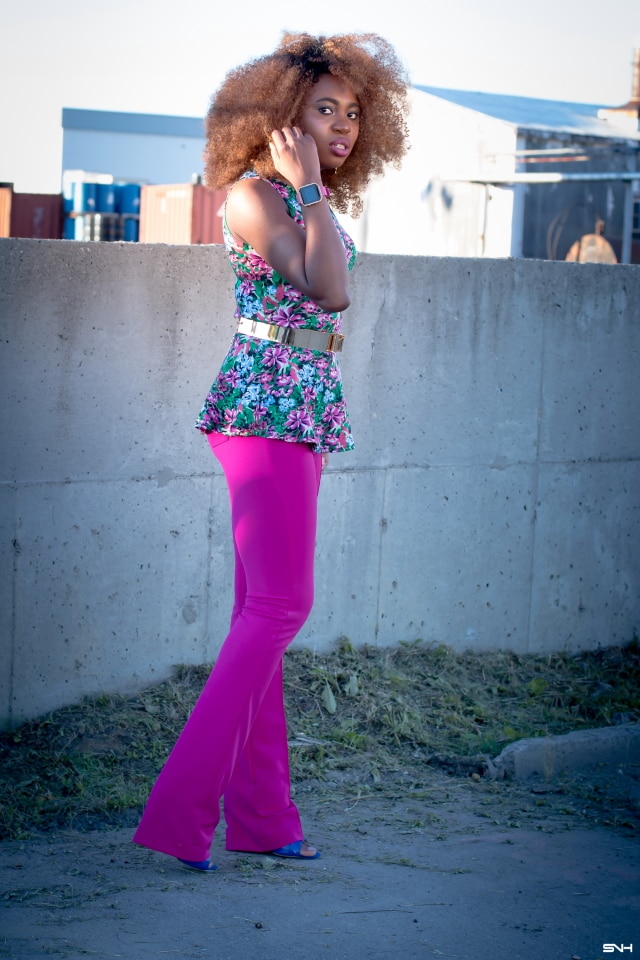 A few weeks ago, I bought a few pieces from Zara and needed help deciding on which items to keep. I took to Insta Story to ask my followers to help me make a few purchasing decisions. One of the bottoms I was indecisive about was this luscious pink high waist flared trousers with darts (similar).
Thanks to their votes, I kept this pants and a few other styles. This green floral peplum top (similar) with hints of pink and blue was the perfect combination (like wine and cheese ?). Once I put on the top and wore these blue lace-up sandals (similar), I knew that my outfit was complete. Then I defined my waist line with my go-to metallic bow belt (very similar).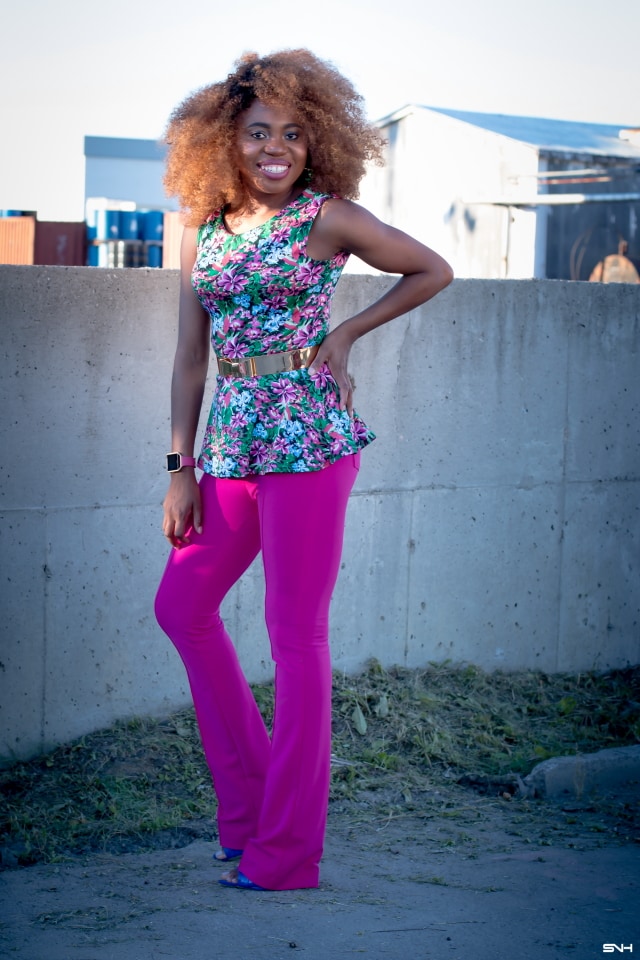 I had a blast shooting with Anita. I plan on making a stop at New York Fashion Week next month and I look forward to meeting with a few blogger babes that I've gotten to know these past few months. Definitely follow along on Instagram if you want to catch behind the scenes on my trip. As always, thank you so much for reading!
You may also like these posts: Colorful Patchwork Outfit | High-Low Palazzo Pants with Frilancy |
I am wearing:
Metallic bow belt (similar)
Pink flared trousers (similar)
Floral peplum blouse (similar)
Lace-up ankle sandals (similar)
Photos by SNH Photos