Stepping into Fall With ModCloth #ModClothSquad
This post may contain affiliate links which means I will get a commission if you make a purchase at no additional cost to you. As an Amazon Associate I earn from qualifying purchases. Please read my disclosure for details.
This post is a sponsored conversation written by me on behalf of ModCloth. All opinions expressed in this post are my own.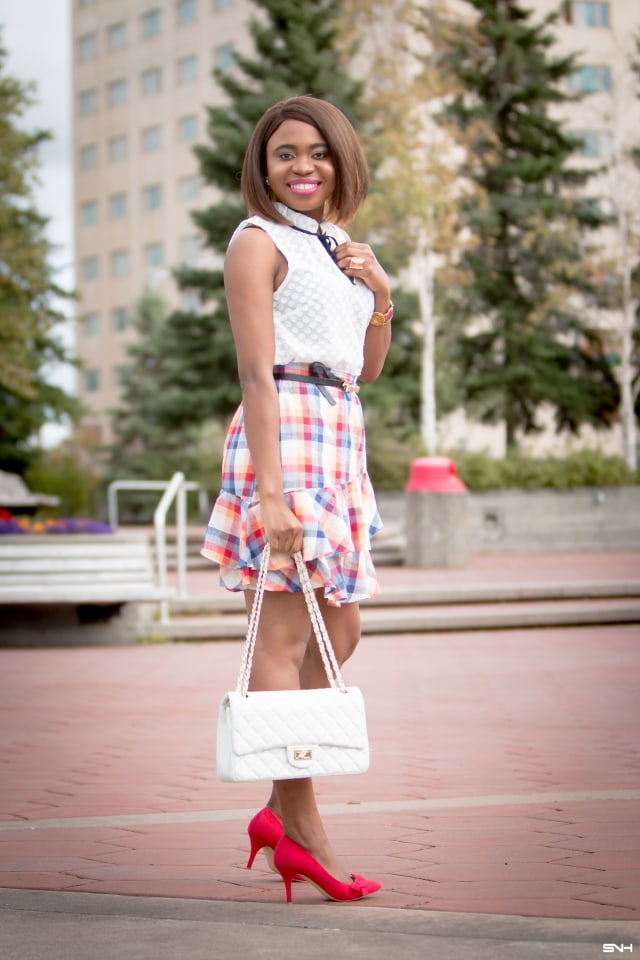 Last Sunday, I went downtown and was in awe of how green and colorful the plants were. It dawned on me that fall and winter are right around the corner. As a lover of vibrant colors, I love staple pieces like this tie-neck top from ModCloth that are perfect for the pre-fall season and transition well into fall.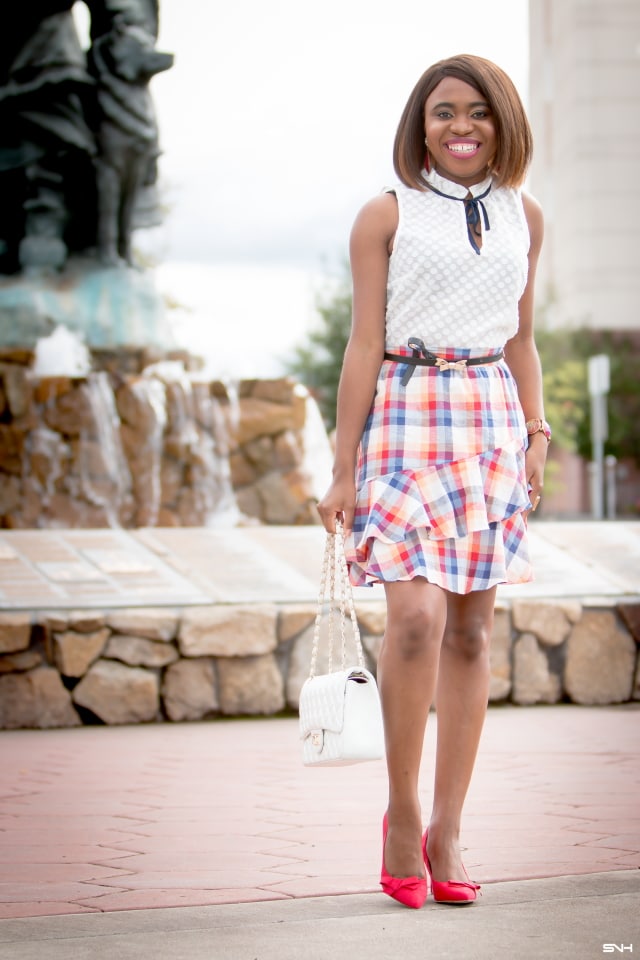 A week later, I think it is fair to say that fall is almost here! This past week has been filled with daily rainfall and 55ºF weather. Colorful prints speak to my heart and in the heart of winter, they light up my world. ModCloth carries an unparalleled collection of pre-fall and fall merchandise. Their unique pieces make it easy to stay chic all year round.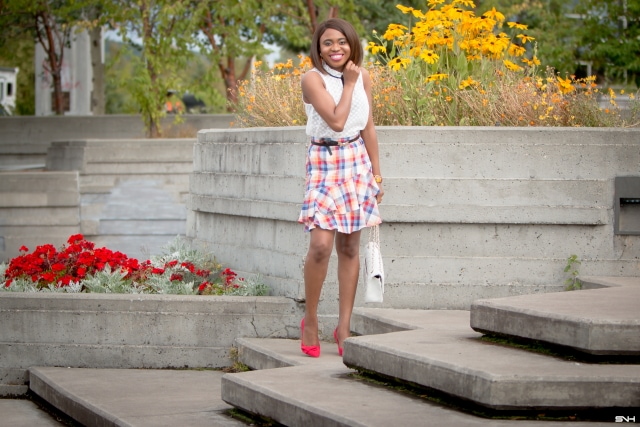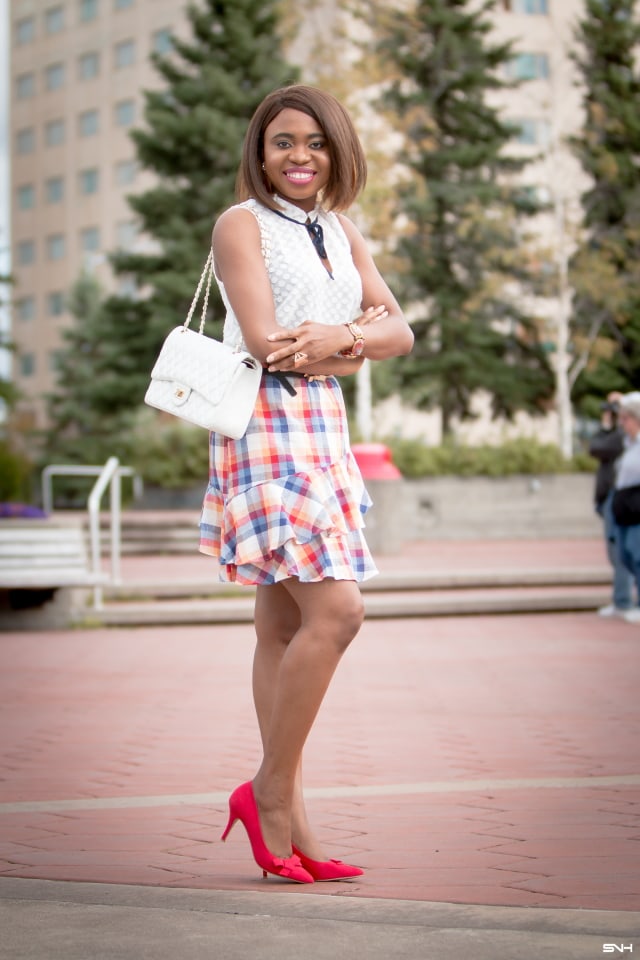 I still remember those days when I wore a size 00 (double zero). It was really hard finding anything that fit if I wanted to avoid the Juniors section. The fantastic thing about ModCloth is that their selection ranges from size XXS to 4XL! It's so refreshing to know that their clothing is all-inclusive and promotes body positivity.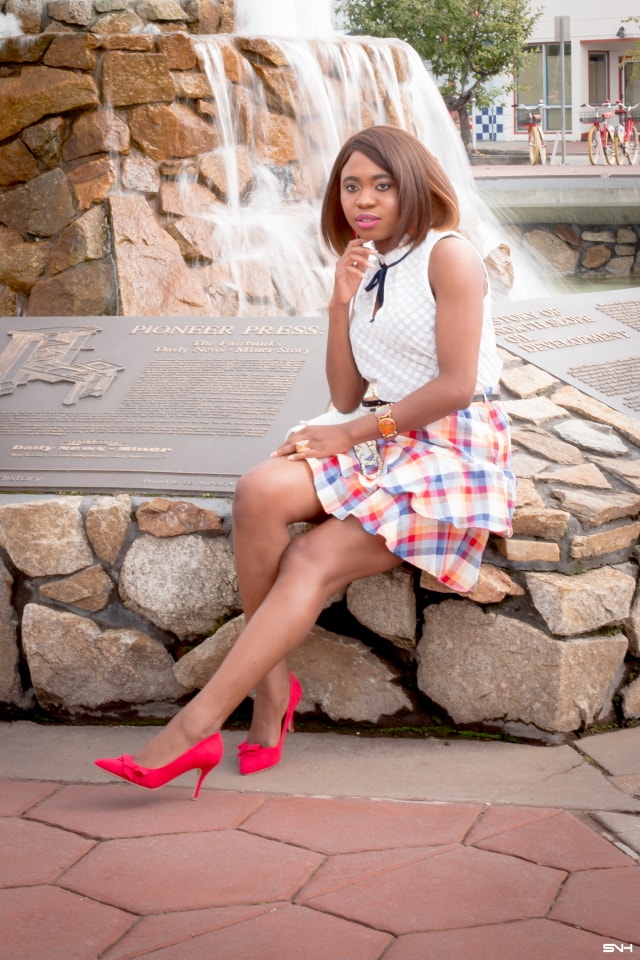 Conforming to my personal taste and pre-fall season, I am wearing this fun plaid ruffle mini skirt. This swoon-worthy number is vibrant with a blend of summer and fall hues. The elasticized-back waist allows it to sit comfortably on my figure. As it gets colder, I'll probably wear it with a pair of insulated tights and booties (or riding boots).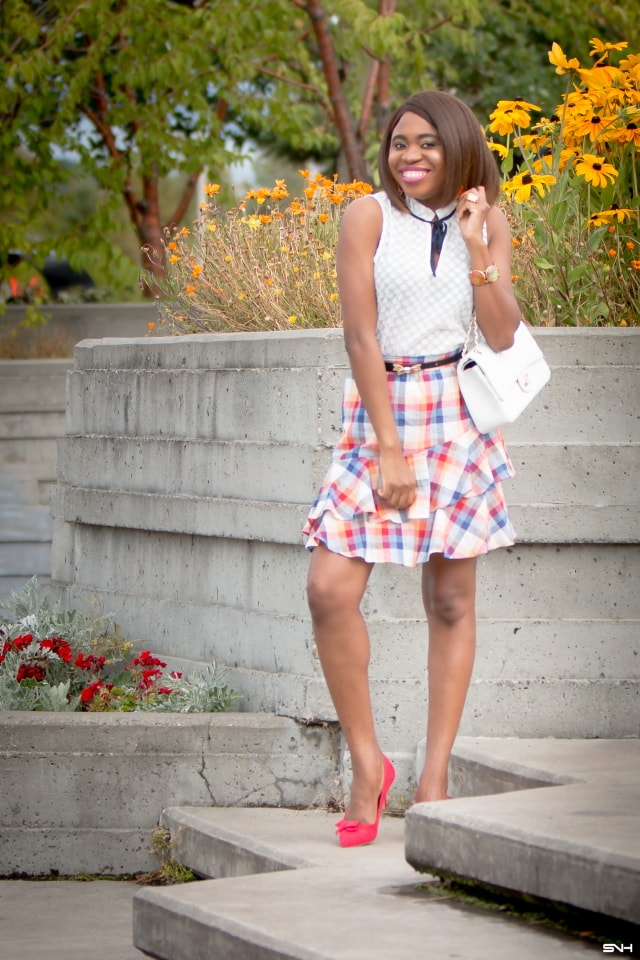 It's all about the little details and this sweet tie-neck top from ModCloth's namesake label is packed full with details. Is it the dotted white patterns, the ruffled collar, the chicest necktie, or the peek-a-boo neckline? You already know I love this blouse. It's a bright future ahead with this top as I see umpteen ways of rocking this piece with items I have in my wardrobe.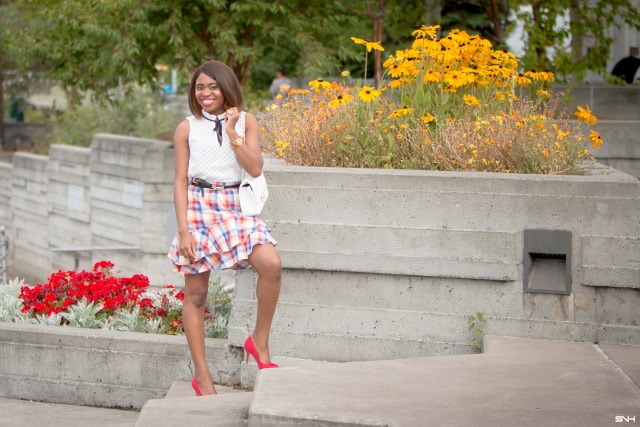 Your turn! What fall pieces are you looking forward to wearing this year?
You may also like these posts: Sweater Weather | Fall Neoprene Bomber |
I am wearing:
Bow kitten heels (old)
Quilted structured purse (old)
Oh-So-Noticed Mini Skirt c/o ModCloth
Sleeveless Woven Tie-Neck Top c/o ModCloth
Photos by SNH Photos