Cardigan Sweater + Cowboy Boots
This post may contain affiliate links which means I will get a commission if you make a purchase at no additional cost to you. As an Amazon Associate I earn from qualifying purchases. Please read my disclosure for details.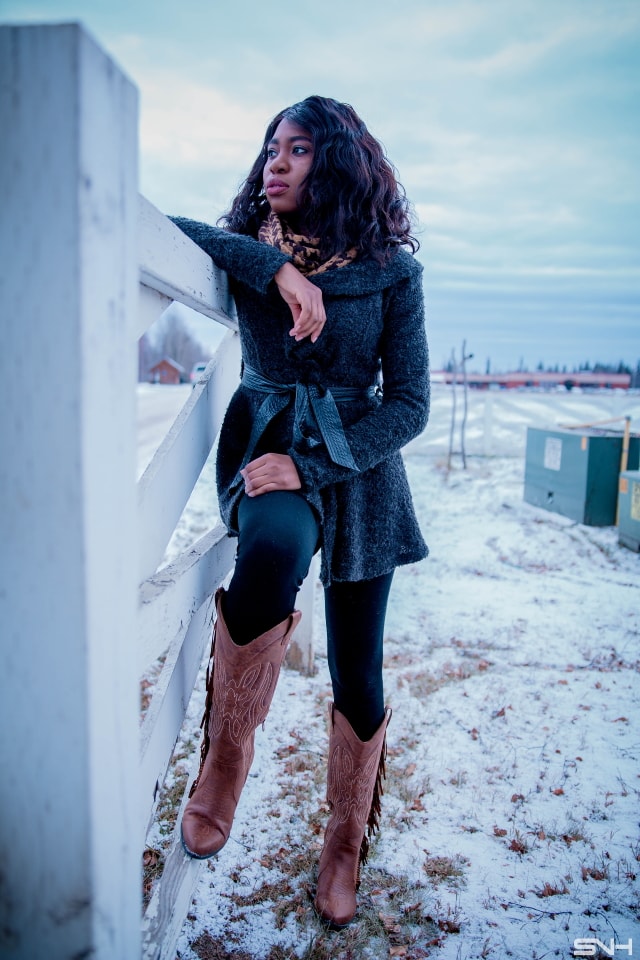 Happy Friday! I am super excited for Spring Break and to share this cardigan sweater outfit with you.
Shop The Look

One of the perks of being a student is getting long holidays to unwind and do whatever you want for a few months. I definitely missed summer and winter breaks when I worked a corporate job. While having good income was amazing, I longed for the time I could take even a week off to do whatever I wanted.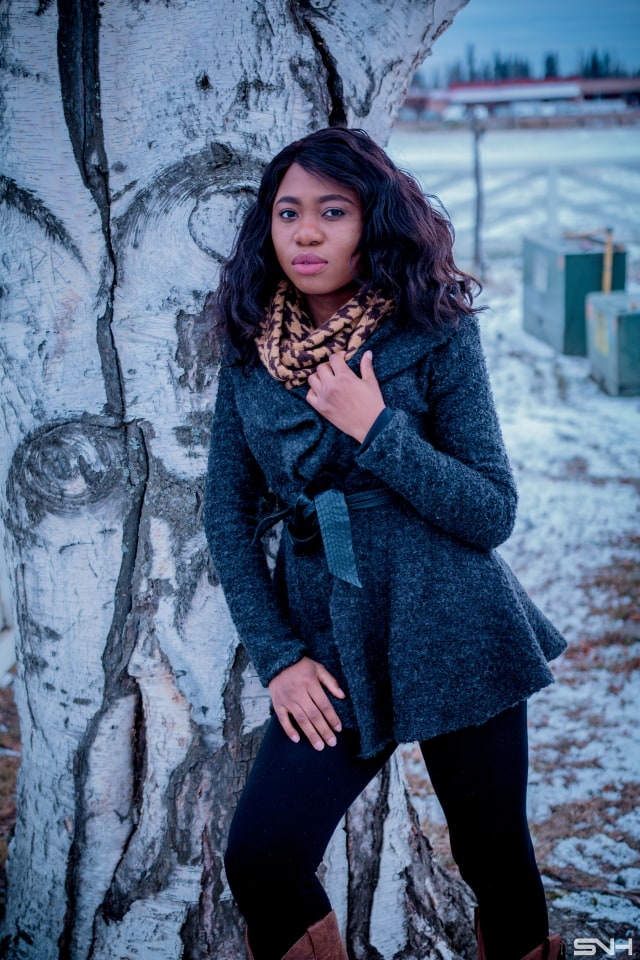 I'm currently on Spring Break, which happens to be my last Spring Break before graduation with my Master's degree. I escaped the subzero degree weather in Alaska for the 60-degree weather in Colorado and Wyoming. For this spring-inspired look, I paired a warm cardigan sweater with a pair of insulated leggings. On the day of this shoot, it was a relatively warm day. Alaska warm, that is!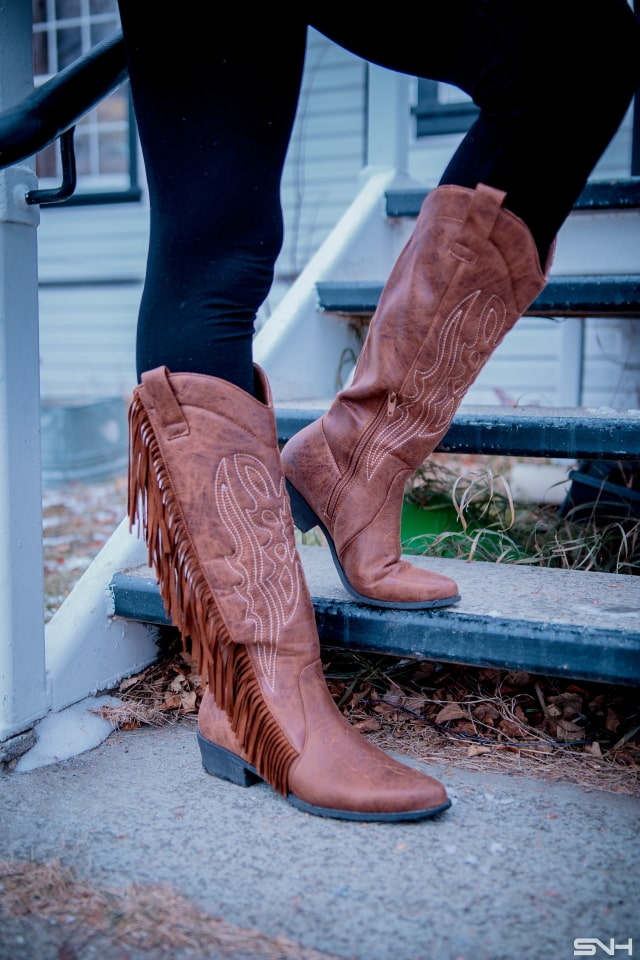 I've had a thing for cowboy boots since my days in Wyoming. I chose to go the unconventional route by pairing this simple look with a pair of fringe cowboy boots. This is a laid-back look that you can quickly throw on to run errands or for classes. I always get compliments whenever I wear this pair of boots. Wishing you an amazing weekend and a spectacular Spring Break!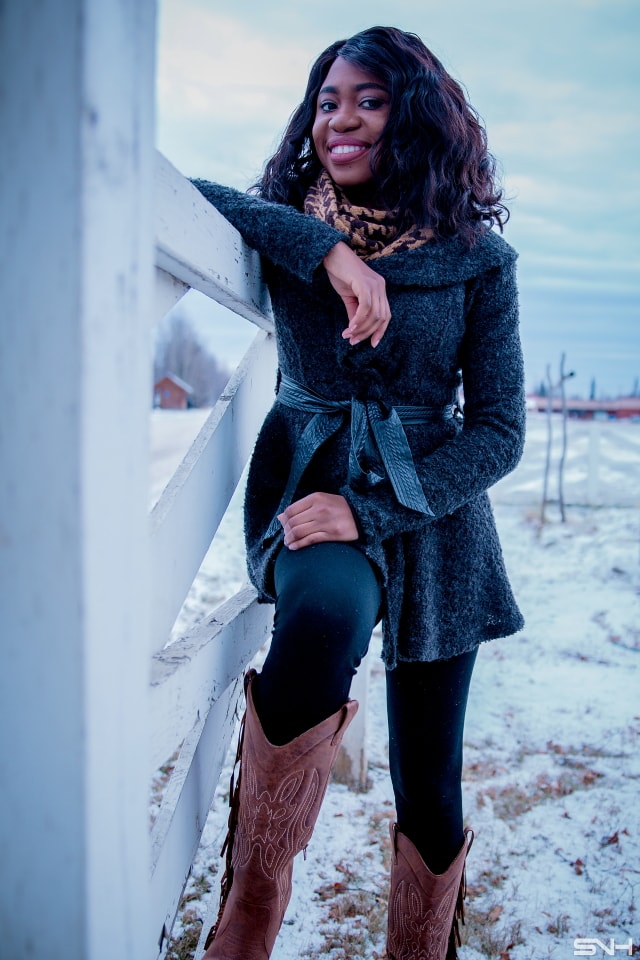 You may also like these posts: Fringe ankle boots outfit | Cowboy-inspired look |
I am wearing:
JustFab sweater cardigan (similar)
ShoeDazzle cowboy boots (similar)
Photos by SNHPhotos