How to Get A FREE Full-Size Clinique Birthday Gift For Your birthday [2023]
This post may contain affiliate links which means I will get a commission if you make a purchase at no additional cost to you. As an Amazon Associate I earn from qualifying purchases. Please read my disclosure for details.
It's rare to turn down a birthday gift, especially when it's coming from a brand that we know and love. And right now, Clinique is doing the most with their generous 2022 Clinique birthday gift.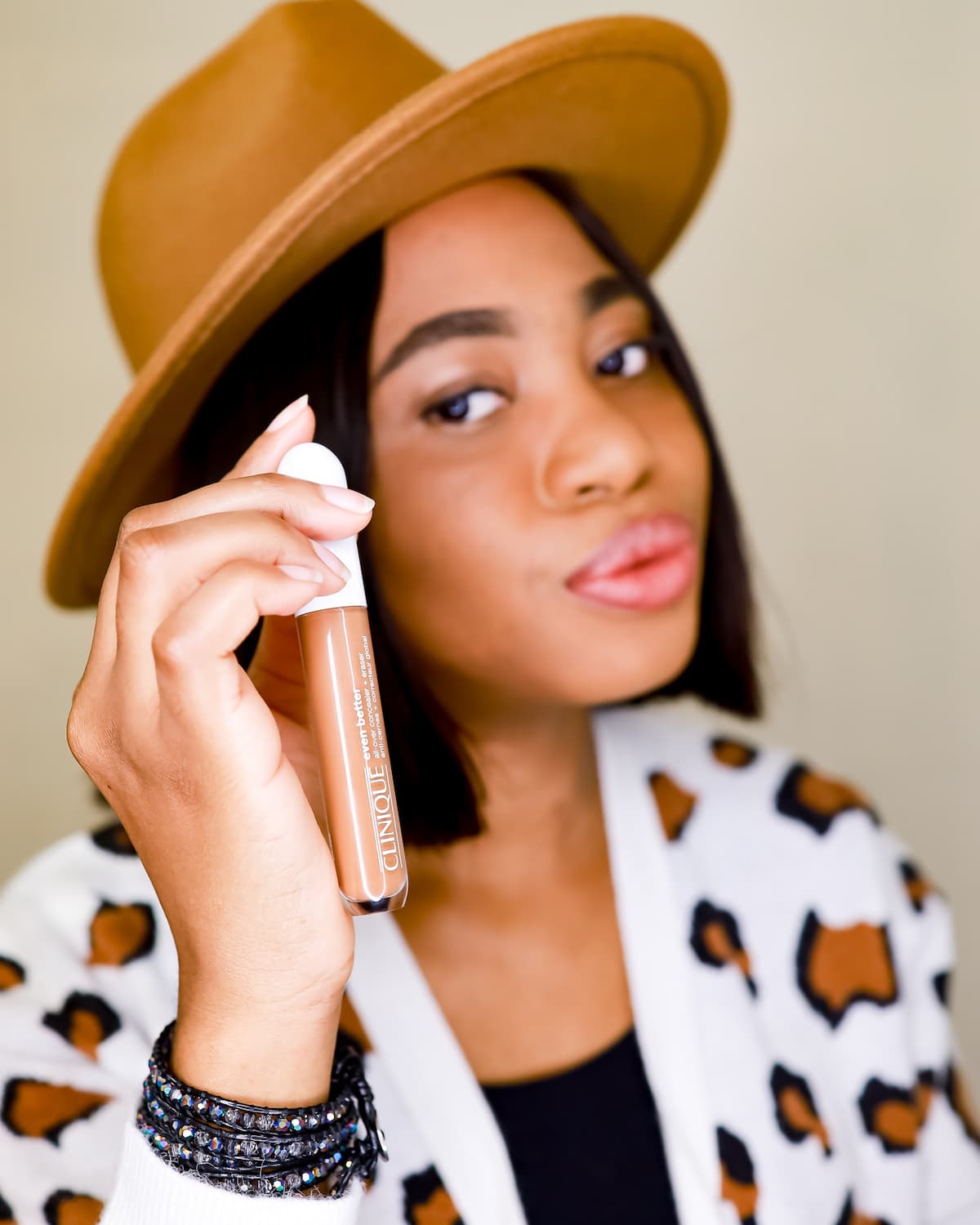 Introduction
Clinique has been an attainable luxury skincare brand for as long as I can remember. And rightfully so! The brand has made a name for itself by debuting some of the best Clinique products like the Clinique Moisture Surge and All About Clean Liquid Facial Soap to the Clinique Even Better Makeup.
And now, the Clinique Take Off The Day Cleansing Balm has joined the ranks. This balm is actually Clinique's #1 makeup remover in a silky balm formula.
You might be all too familiar with Ulta and Sephora's birthday freebie. But getting a Clinique birthday gift might be news to you. Members of Clinique's free loyalty program called Clinique Smart Rewards are eligible to receive a free birthday gift with purchase during their birthday month (join here).
---
Clinique Birthday Gift 2022
The 2022 Clinique birthday gift is: this best-selling Clinique Take The Day Off Cleansing Balm 125ml ($31 value). I personally think this full-size birthday surprise is better than a gift card.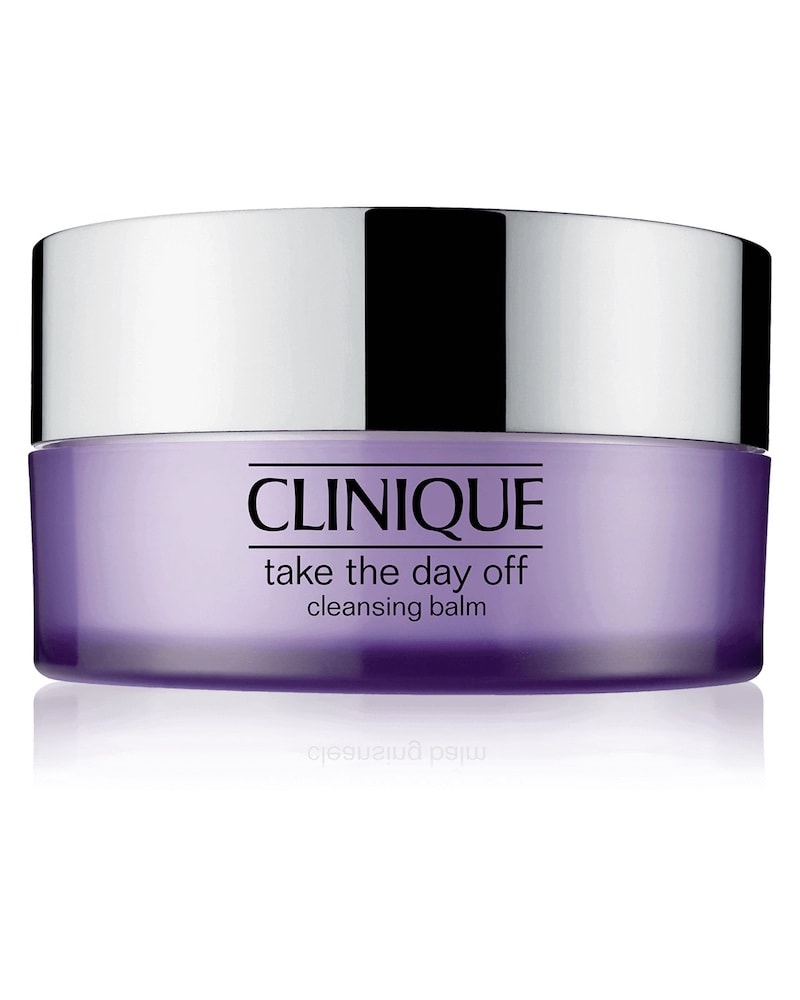 Is this Clinique Take The Day Off Cleansing Balm Clinique annual birthday gift worth it? Let's see:
Clique's #1 makeup remover in a silky balm formula
This lightweight makeup remover has amassed rave reviews from over 1,000 customers on the Clinique website. It works to dissolve makeup and even sunscreens quickly. And what's really interesting is that the solid balm formula melts into a silky oil to cleanse your skin thoroughly.
How to Become A Clinique Smart Rewards Member
Anyone living in the US can signup to become a Clinique Smart Rewards member. It is free to join and only requires your name and email address.
Once you've created your account, navigate to Account Profile -> About You to add your birthday info (month and day). And you're all set for exclusive discounts and birthday perks!

Don't mistake your birthday for your Anniversary Date. Your anniversary date is the day you created your Clinique Smart Rewards Account and is also the day (the following year) that your points will reset to zero compared to January 1st, like most beauty rewards programs.
New members start at the Smart Tier (0-249 points), then move up to the Brilliant Tier (250-499 points), and finally the Genius Tier (500+ points). Regardless of the tier status, everyone gets a free Clinic birthday gift with a $45+ order.
Interested in more posts like this 2022 Clinique birthday gift article? You'll love these related posts:
---
Here's how the points work:
If you get enough points to level up from Smart status to Brilliant status this year, your Brilliant status is good for this year and next year. You'll have to accumulate enough points next year to retain your Brilliant status for the year after next (or be bumped down to Smart status).
As a new Smart Rewards member, you also get 15% off your first order and free shipping on all orders.
Similar to other skincare retailers with a loyalty rewards program, if you do not redeem the points you've accrued by your anniversary date (this is the date you signed up for your Smart Rewards account), your points reset to zero.
You must redeem your available points before your anniversary date, or the available rewards will expire. On your anniversary date, your points reset to 0, and you start accumulating new points and earning new rewards.
Not yet a Smart Rewards member? Scoop the benefits of the 2022 Clinique Rewards tiers below and join for free here.
Here's the skinny on the tier benefits:
Tier 1, Smart: 0–249 points
Tier 2, Brilliant: 250–499 points
Tier 3, Genius: 500 points +
– 15% off your first clinique.com purchase.
– Free Standard Shipping with any order.
– Complimentary sample at checkout.
– Birthday gift. (valid once per year, with purchase)
– Complimentary Consultation online and in certain department stores.
– Automatic sweepstakes entry (up to 4 sweepstakes per year) for a chance to win Clinique products.
– All Tier 1 benefits PLUS
– $5 online credit awarded with completion of complimentary online Consultation (one time only).
– Sneak peeks of new products.
– Exclusive access to limited-edition Clinique products.
– Viewing privileges for limited-access online content.
– All Tier 1 and Tier 2 benefits PLUS
– Free 2-Day Shipping with any $75 or more orders.
– A special gift selected just for you to celebrate your Clinique Smart Rewards anniversary. (valid once per year, with purchase)
---
How to Get Your 2022 Clinique Birthday Gift
Assuming you're already a Smart Rewards member, you can claim your full-size Clinique birthday gift during your birthday month. Simply add qualifying products ($45 order value) and click the Redeem button for your free gift to be added to your shopping cart during the time of purchase.
An email containing your birthday offer code will be emailed to you during the month of your birthday. It will also be available in your profile and shopping bag once you sign in to your Clinique account.
P.S: Birthday gifts are only valid for 30 days during your birthday month.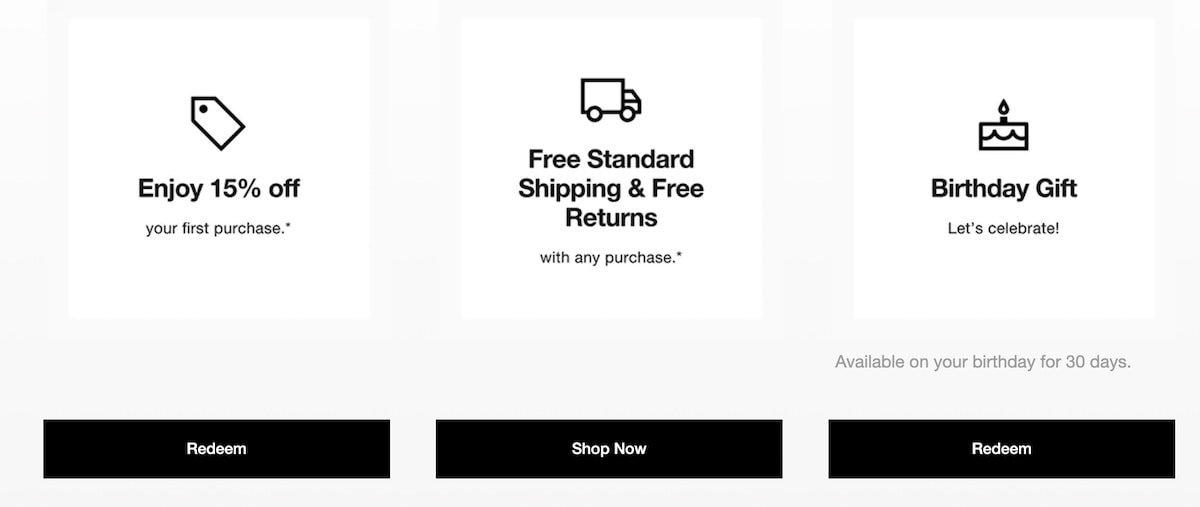 To Claim Your Birthday Gift:
Follow these steps to claim your free Clinique birthday freebie:
Log into your Clinique.com account and go to the birthday gift product page here.
Add products worth $45+ to your cart (see bestsellers below)
Click Redeem birthday gift under My Rewards
Check out.
FAQ About Clinique's Birthday Gift With Purchase
Do Clinique Smart Rewards expire?
Unfortunately, your Clinique Smart Rewards point expires and is reset back to 0 on your anniversary date. And your membership after a period of 24 months without making a purchase or redeeming accrued points. More info here.
What is Clinique's birthday gift 2022?
The 2022 Clinique birthday gift is a free gift with a purchase (GWP) of $45+. The June 2022 birthday gift is a full-size Clinique Take The Day Off Cleansing Balm 125ml worth $31. Join Clinique Smart Rewards Program to claim this gift.
How do I redeem my Clinique birthday gift?
To redeem your Clinique birthday gift, log into your Clinique.com account and go to the birthday gift product page here. Add products worth $45+ to your cart (see bestsellers below). Click Redeem birthday gift under My Rewards. Check out.

Bestselling Clinique Products
Not sure what to get from Clinique? Try these bestsellers:

Conclusion
It shouldn't come as a surprise that beauty-lovers from around the world, young and old, swear by Clinique. This brand promises nothing but safe ingredients that'll make your skin happy.
Literally, all Clinique products do not contain any known nasties like parabens, phthalates, and fragrance. Since 1968 when their first line of dermatologist-developed products hit the market, this brand has been a force in the skincare and makeup industry.
Clinique is a brand I'd feel comfortable using because the quality of its products speaks for itself. And if you're only interested in the free Clinique birthday gift with a $45 purchase, you just might be hooked on this brand.
This month's free Clinique birthday gift is the Take The Day Off™ Cleansing Balm, which also happens to be one of their bestsellers too.
But that's not all! All new loyalty reward members get 15% off their first Clinique.com purchase and free standard shipping with any order.
Depending on your current tier status, you might receive email invitations and exclusive access to VIP events. This tier-based program gives product rewards on purchase amounts for eligible products.
The birthday freebies and anniversary gift we receive are also two of the program benefits of Clinique. I hope you enjoyed this post about the 2022 Clinique birthday gift. If you did, you'd love these related posts: 
PIN FOR LATER!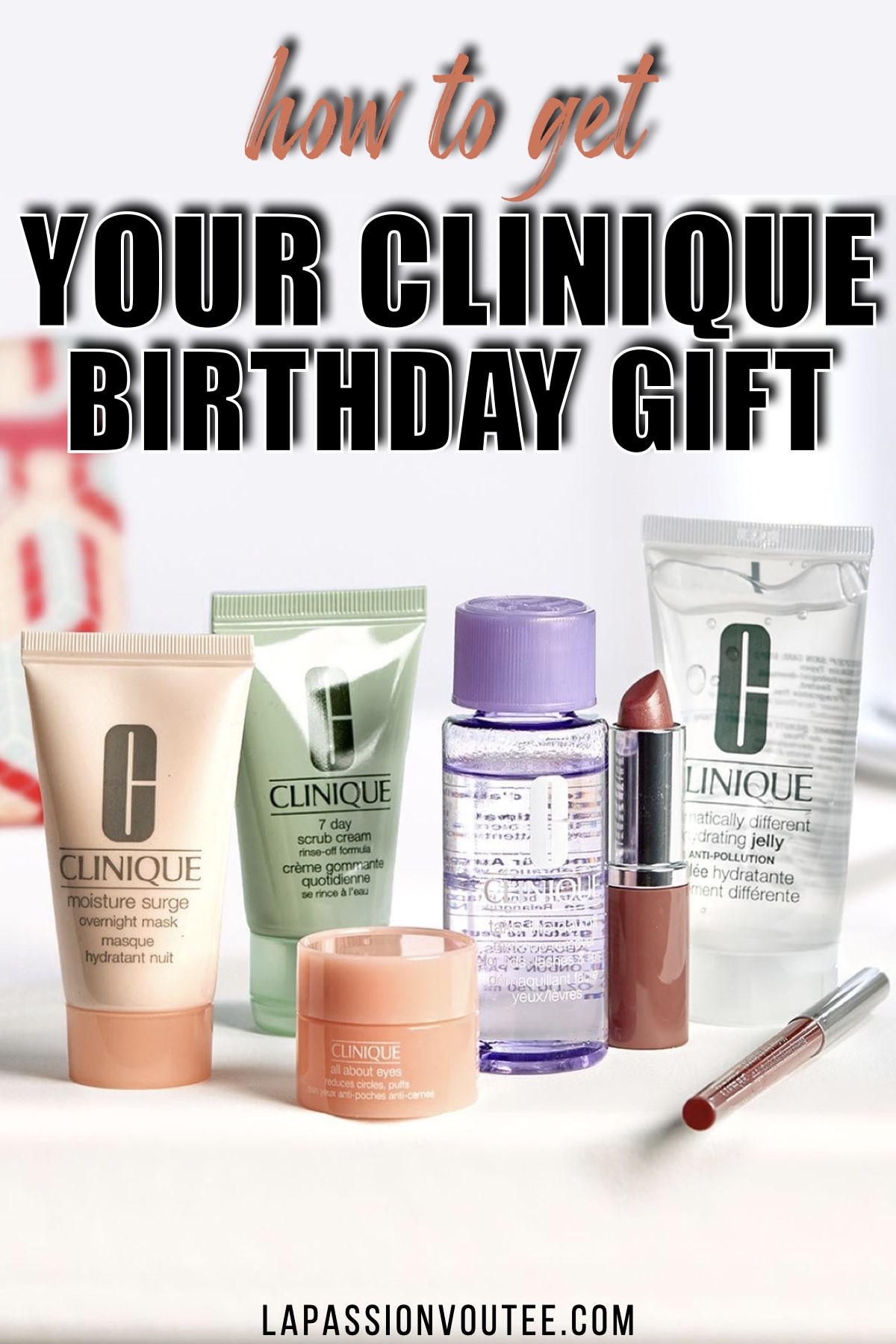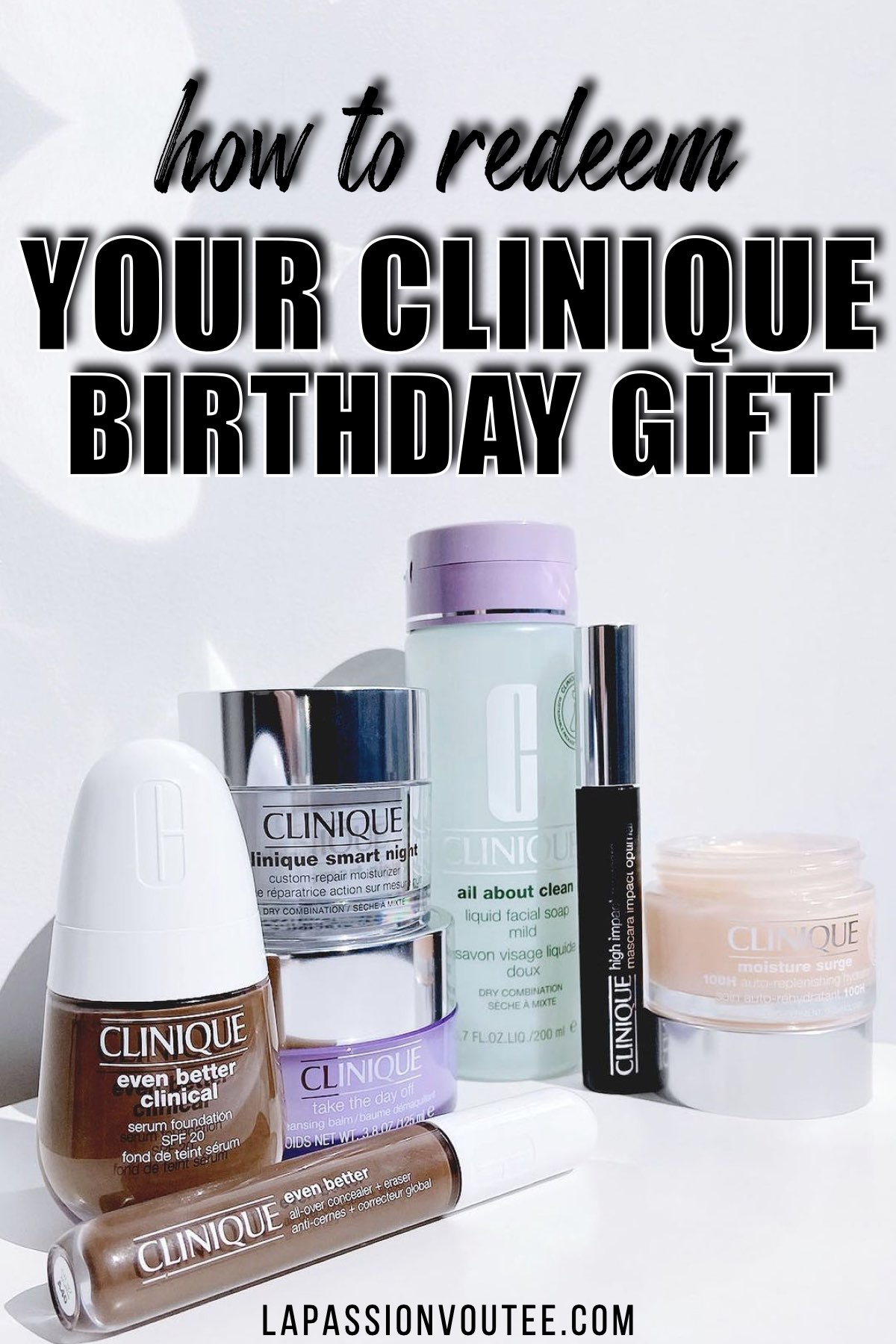 Not a Prime member yet? Get all the perks of Amazon with this Amazon Prime 30-Day Free Trial. Are you a student? Lucky you! Use this link for your Prime Student 6-month Trial.