Color Wheel Outfit: Playing with Triadic Colors
This post may contain affiliate links which means I will get a commission if you make a purchase at no additional cost to you. As an Amazon Associate I earn from qualifying purchases. Please read my disclosure for details.
Hello friends!!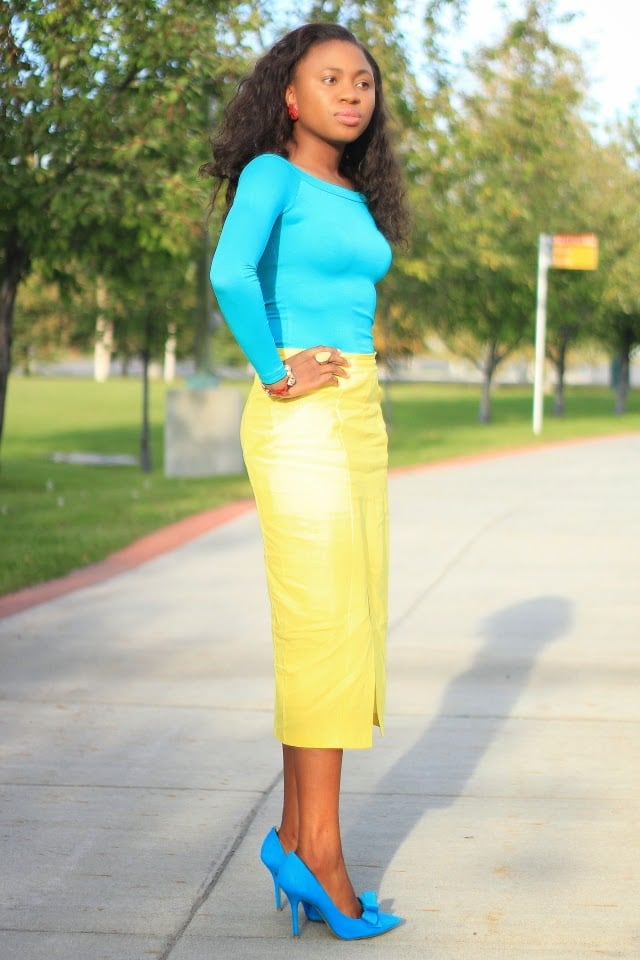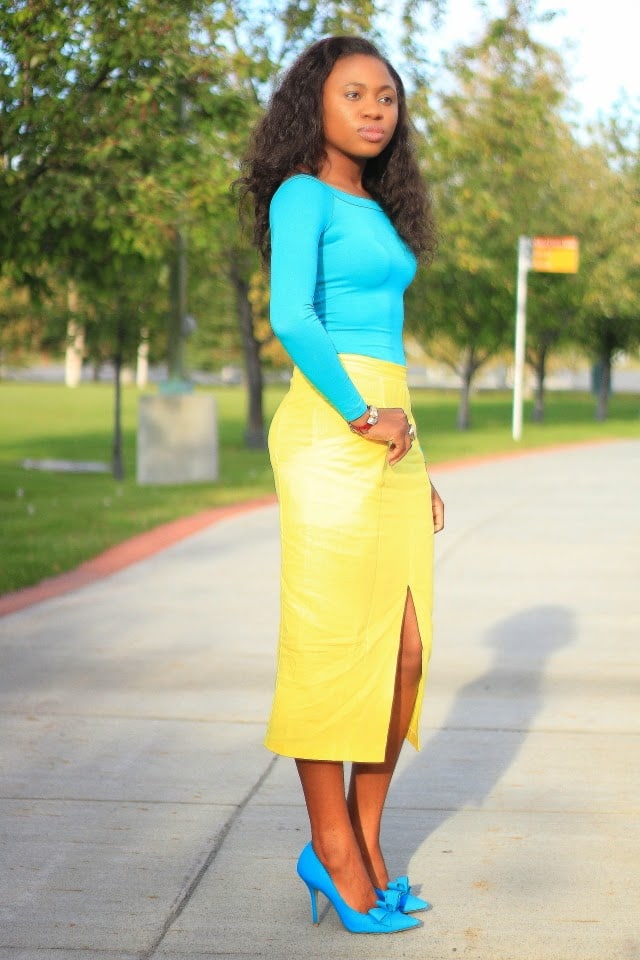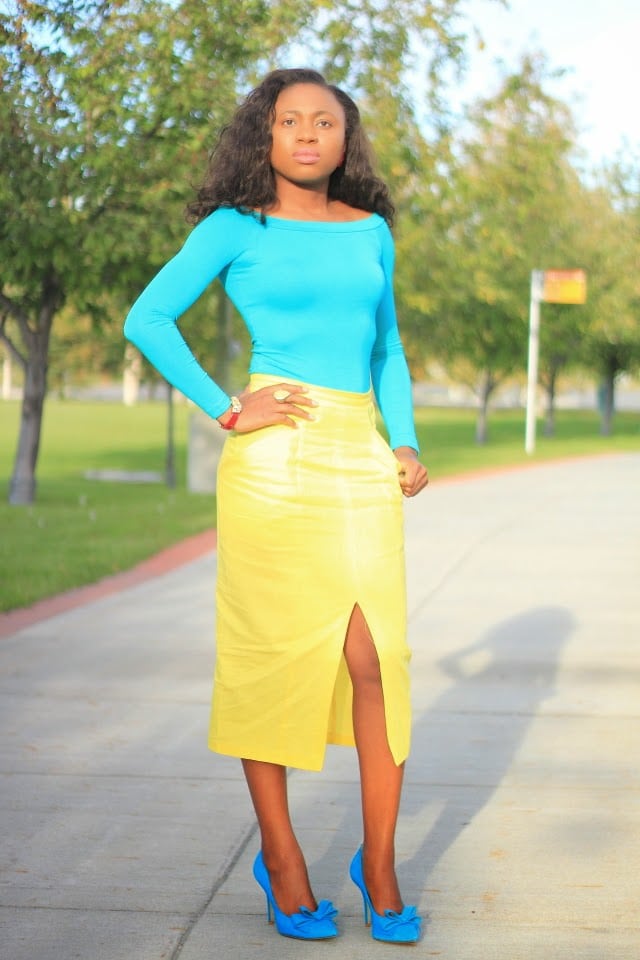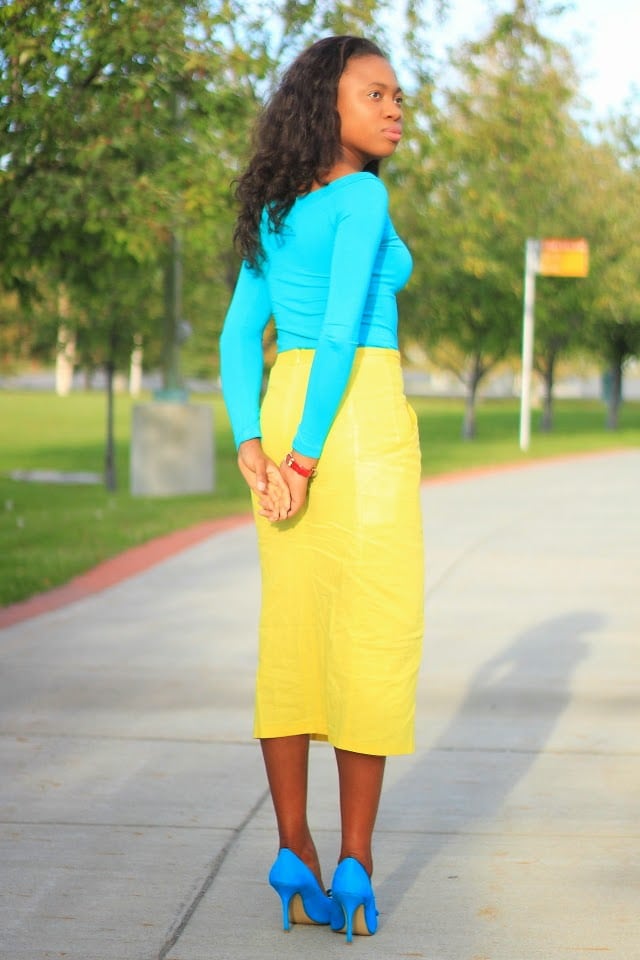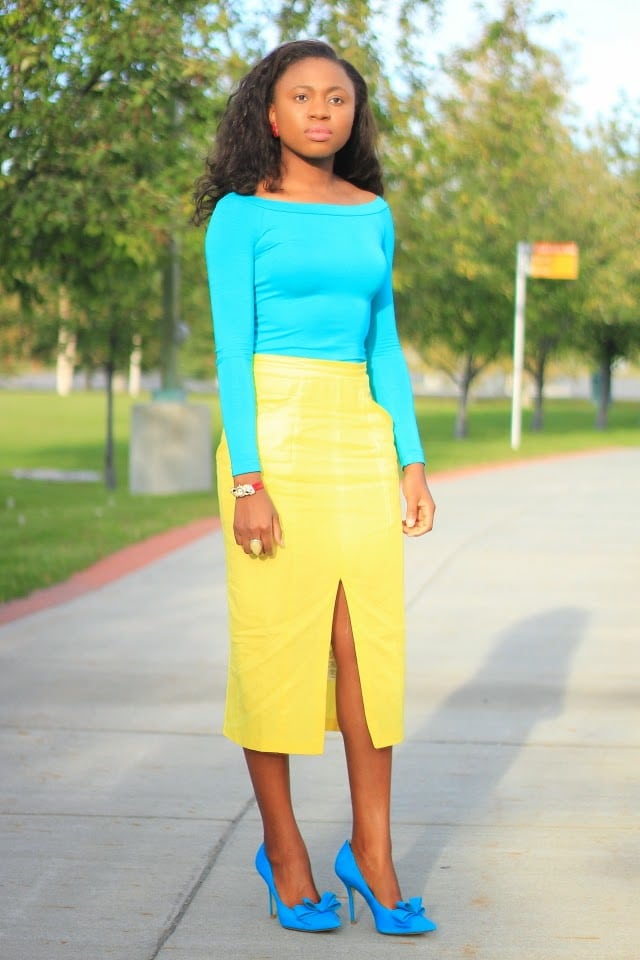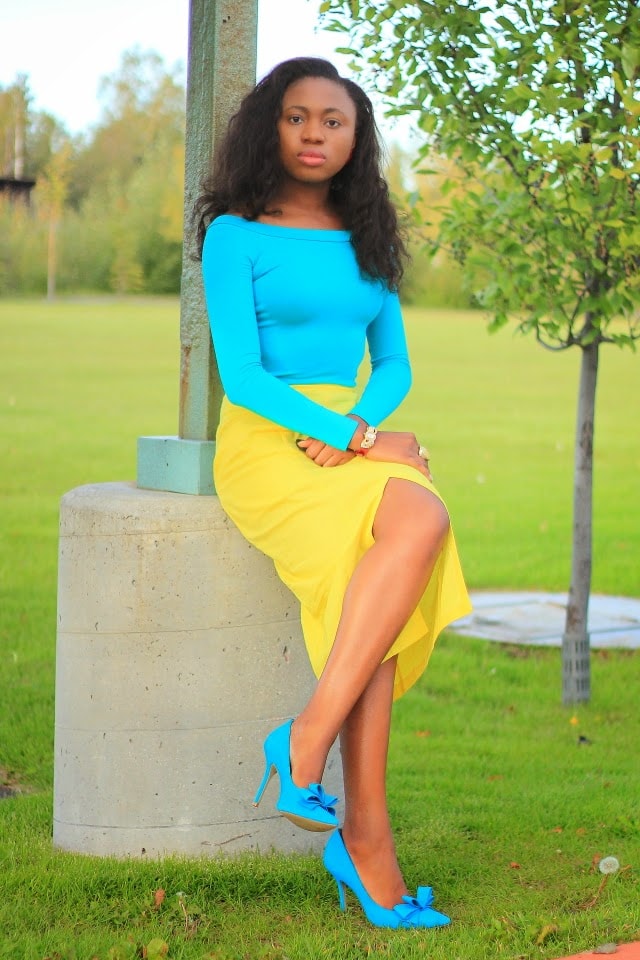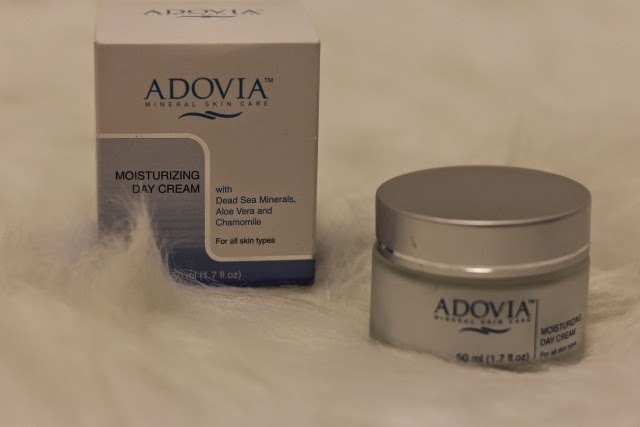 Feeling colorful today and rediscovering my love for art (like I did with this recent look). The color wheel holds a special place in my heart from way back in elementary school where I competed (and won first place) in a painting competition to high school where I had to recreate the color wheel in an art class. Reminiscing about those beautiful times, I chose to take the color wheel up a notch by playing with triadic colors. A triadic color scheme comprises of three colors that are equidistant on the color wheel. [Tip: To create a look that is colorful and in harmony, consider a triad color palette.] For this look, I paired a blue off-shoulder top and matching bow pumps with a yellow linen skirt and red accessories as accents for the color scheme. Starting off the week in color!
While I rekindle for passion for colors, I've been taking baby steps with cosmetics. I recently tried this Adovia facial moisturizer and was decently satisfied with the product. The moisturizer contains dead sea minerals and anti-aging ingredients to help balance facial moisture and give you a radiant glow. The texture, smell, and feel were spot on. My only dissatisfaction was that my oily face felt more greasy than usual so I stopped using it for fear that I would break out with acne. Great product for anyone looking for some extra moisture and glow.
Just to let you in on a little secret, I hurriedly glanced over an article talking about Kim K's wardrobe malfunction but little did I know that a similar fashion faux pas was cooking up for me and it happened with this outfit. You don't expect me to spill my dirty laundry right? I thought so too 😉 Have a great week. Want more? Check out my LOOKBOOK to quench your thirst for fashion. As always, thank you so much for stopping by and I'll be in touch with you soon.
Jewelry || Old & Thrifted |
Bra | nuBra adhesive stick-on bra $40 (sticks on like glue) |
Shoes || Steve Madden bow pumps $81, alternative $150, alternative $80 |
Bottom (in US size 4) || Asos pencil skirt $25, alternative $14, alternative $12 |
Top (in US size 4) || Asos off-shoulder top $8, alternative $14, alternative $14 |
I received one or more of the products mentioned above for free using Tomoson.com. Regardless, I only recommend products or services I use personally and believe will be good for my readers.