Weekday Chic: Peplum skirt + Nude pumps
This post may contain affiliate links which means I will get a commission if you make a purchase at no additional cost to you. As an Amazon Associate I earn from qualifying purchases. Please read my disclosure for details.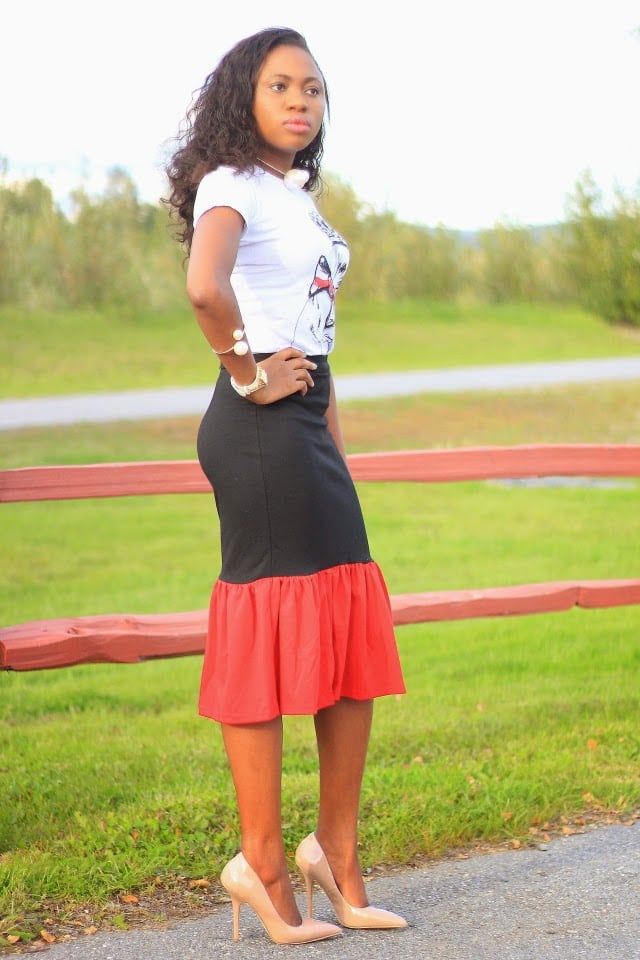 Good morning friends! Hope you had a great Labor Day weekend? Mine was spent visiting loved ones. Stopping by to share this chic peplum skirt outfit with you.
Shop The Look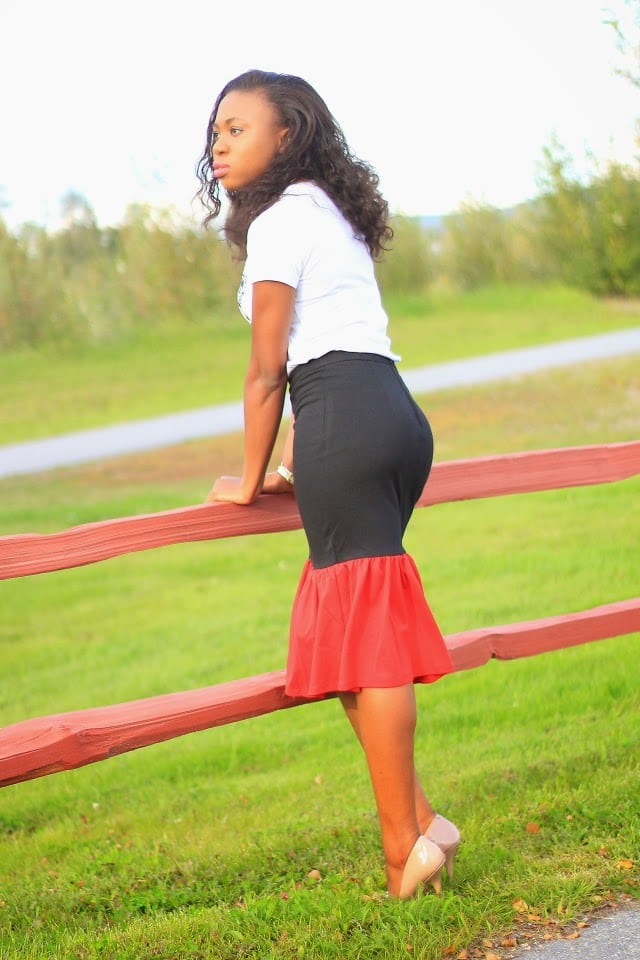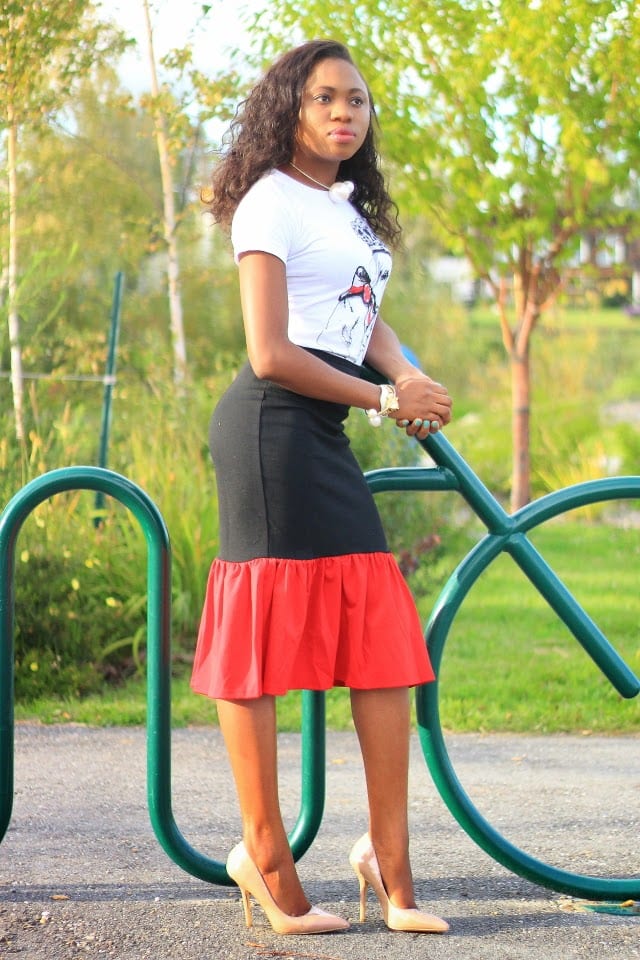 Traveling 3000 miles south with a 14-hour travel time, made me value time and appreciate being surrounded by family and friends. Like they say, you don't know what you have until you lose it! The time difference between Alaska and Wyoming has been hard to stay in touch with my twin sister. The look on her face when she saw me was priceless and it made the whole trip worth it.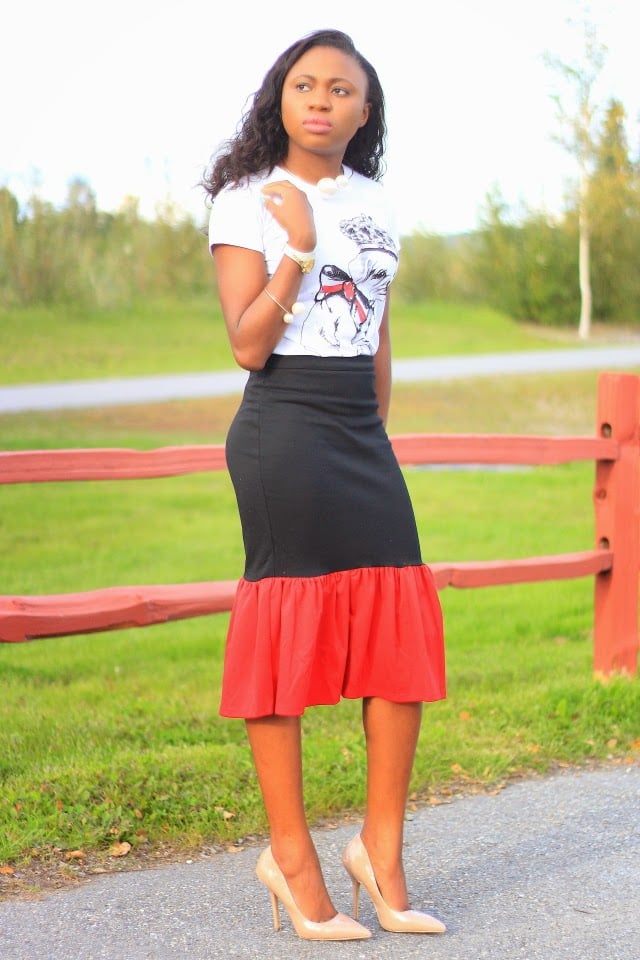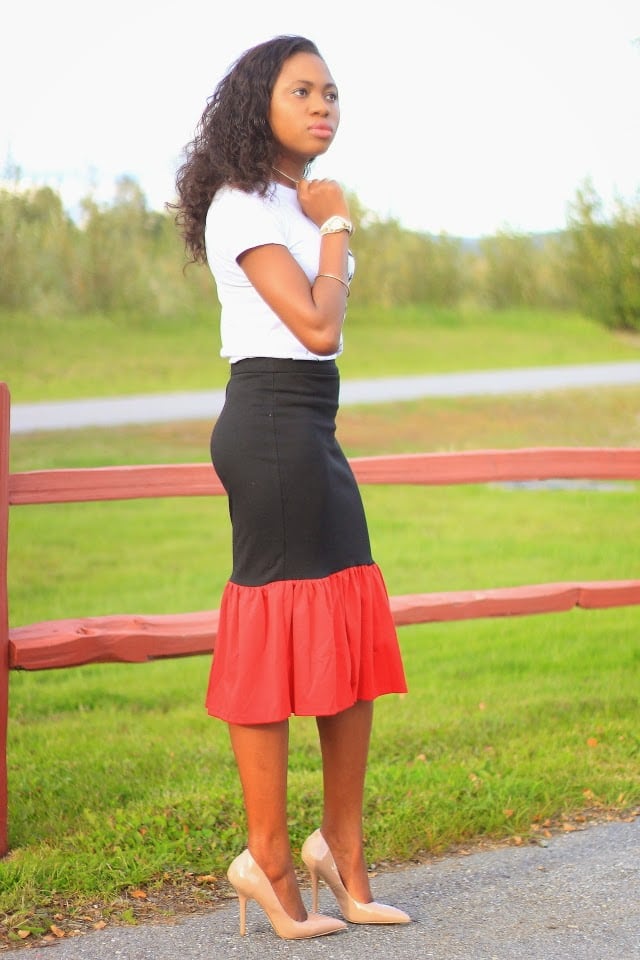 Now that I have a real job, it feels good to be able indulge in some of the finer things of life. I'm glad that I can work at a place that allows me to express myself through my style. For this business casual look, I paired an Asos peplum hem skirt with a graphic tee to give the look a more relaxed feel.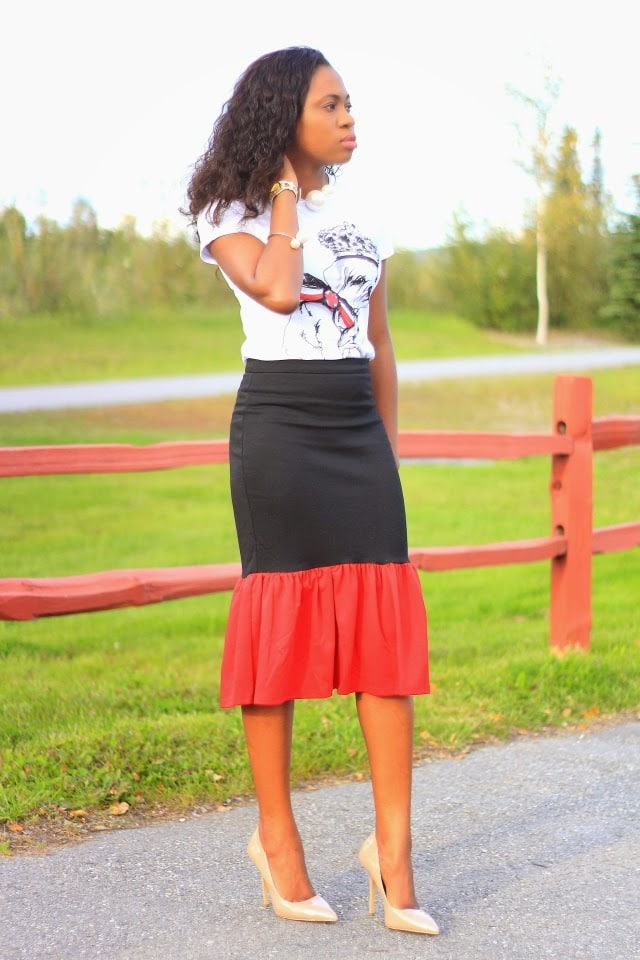 Keeping affordability in mind, I completed the look with a pair of non-designer nude pumps. This pair of heels is a great alternative to the pricier Christian Louboutin heels. Then I accessorized with double pearl necklace set from eBay (sold out on Zara).
Haha my coworkers think I spend several hundred dollars on clothing. They'll be shocked if they knew how inexpensive most of my looks are. Fashionista on a budget! As always, thank you so much for stopping by and I'll be in touch with you soon.
You may also like: Embellished Jacquard skirt outfit | Scuba skirt and fringe heels look |
I am wearing:
Newlook graphic tee (similar)
Asos peplum hem skirt (similar)
Double pearl jewelry set (similar)
Gilt office work heels (similar)