This post may contain affiliate links which means I will get a commission if you make a purchase at no additional cost to you. As an Amazon Associate I earn from qualifying purchases. Please read my disclosure for details.
Hello gorgeous!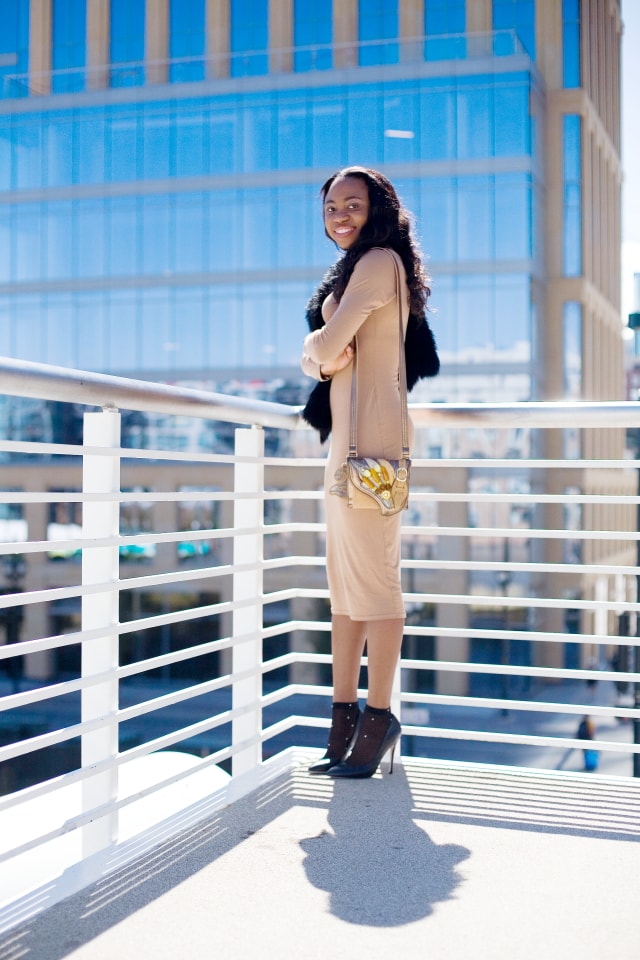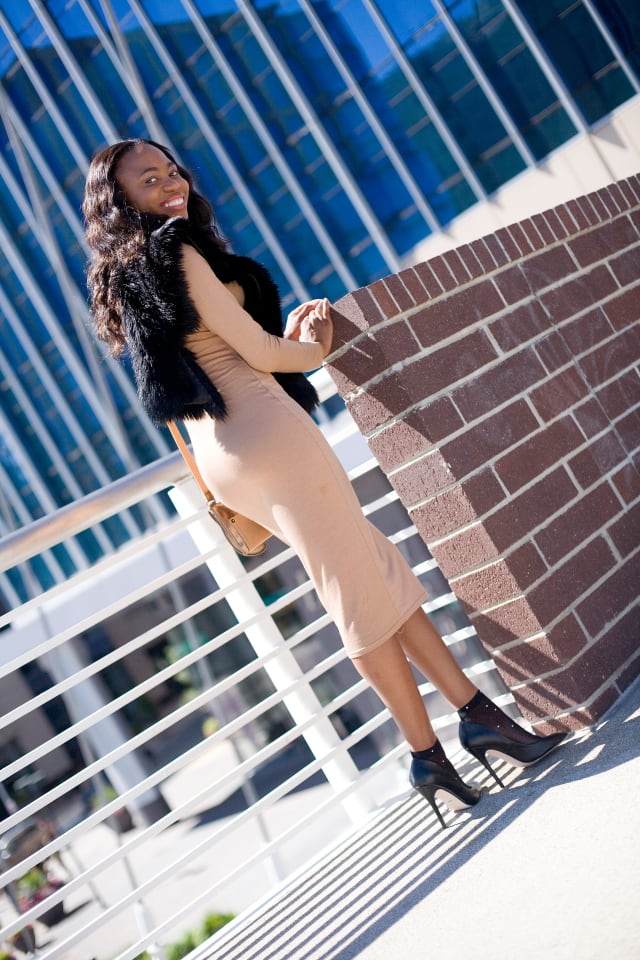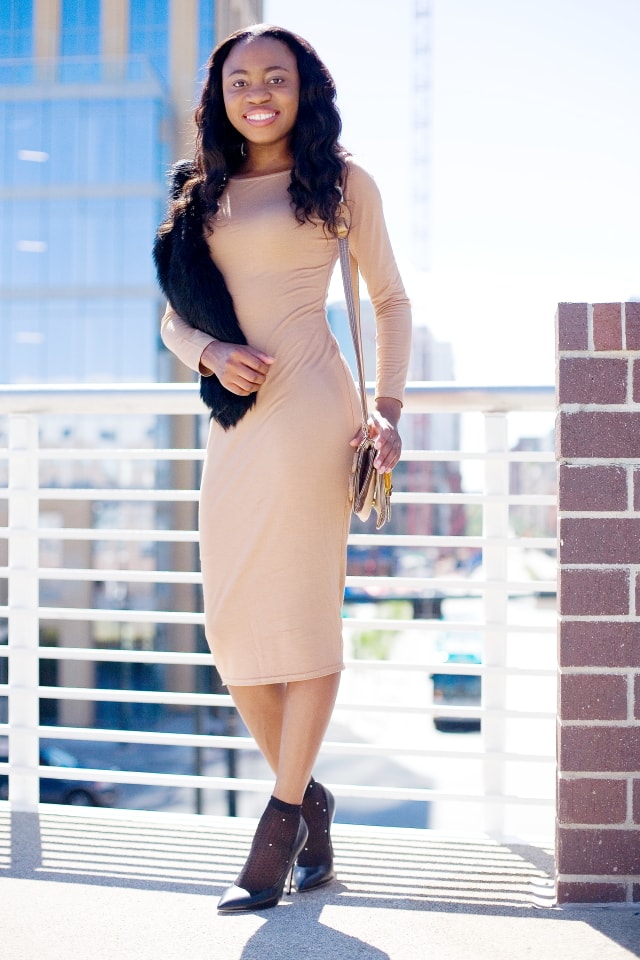 For this look, I collaborated with some lovely bloggers in styling a bodycon dress. As the weather begins to drop in Alaska, I figured a fur collar will be a chic and practical way to provide some extra warmth. For a little bit of edge, I paired my must-have classic black pumps (only $49) with a pair of studded ankle socks. You can also check out how the other fashion bloggers styled their looks below. You can also view my previous outfit posts in my Lookbook.


GIVEAWAY: Courtesy of one of my favorite accessories store, Firmoo, you can enter for your chance to win a pair of glasses. You can check out all my looks with Firmoo's lovely glasses here. Enter below and leave a comment on which glasses you would like from this selection. Open worldwide (free shipping to U.S only). As always, thank you so much for stopping by and I'll be in touch with you soon.
Shoes || Gilt pumps $49, alternative $49 |
Socks || (old), alternative $4, alternative $4 |
Bag || (old), alternative $35, alternative $30 |
Fur Scarf || (old), alternative $12, alternative $7 |
Dress || Boohoo bodycon dress $20, alternative $20 |
Sarah: Princess Audu || Louisa (me): La Passion Voutee || Diane: DeeVine Anonyme
Esther: Style Krush || Osy: Style Diary by Osy || Janet: Posh n Petite
Follow
a Rafflecopter giveaway

Facebook | Instagram | Bloglovin' | YouTube | Google+ | Twitter
---