Refocusing: Working Towards a Goal
This post may contain affiliate links which means I will get a commission if you make a purchase at no additional cost to you. As an Amazon Associate I earn from qualifying purchases. Please read my disclosure for details.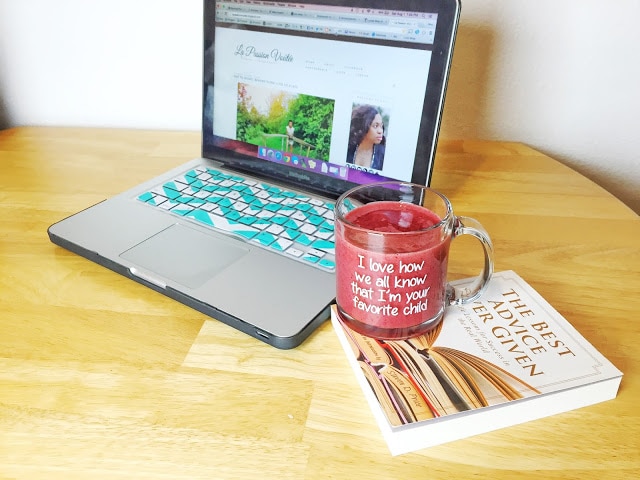 It's the little things in life that make a huge difference. And this funny glass does put a smile on my face whenever I use it. And this statement, "I love how we all know that I'm your favorite child" will definitely get my mum on the hot seat. And even though she admits she loves each and every one of us equally, in my mind, I'm her favorite child [whether she likes it or not].
My twin sister finally sold me on the need for a better lifestyle so I got a NutriBullet 900 and I have been blasting some fruits (haven't gotten around the chalky taste of vegetables yet). I want to be honest with you, I'm mostly after the cool colors that I can create with fruits: oranges/mangoes – orange, blueberries – purple, pineapple – yellow, strawberries – pink. The words on the glass pops even more when I pour my colored juice into it. I love the quality of the glass and the size is perfect for portion control (fruits have calories too). Since all my glass cups are large and do not have handles, I gravitate towards this cup most of the time.
I've even started working out using the Jillian Michaels 6 Week Six-Pack dvd ($8) six times a week. I hate working out and I think it's torture but I know something has to give to get me to my goals (defined abs). The results are beginning to pay off 🙂 Have you made any life changes recently? Please share with me below and I'm curious to know if your parents have a favorite child (whether they admit it or not).
Have a great week!