This Cult Gaia Ark Bag is Everywhere!
This post may contain affiliate links which means I will get a commission if you make a purchase at no additional cost to you. As an Amazon Associate I earn from qualifying purchases. Please read my disclosure for details.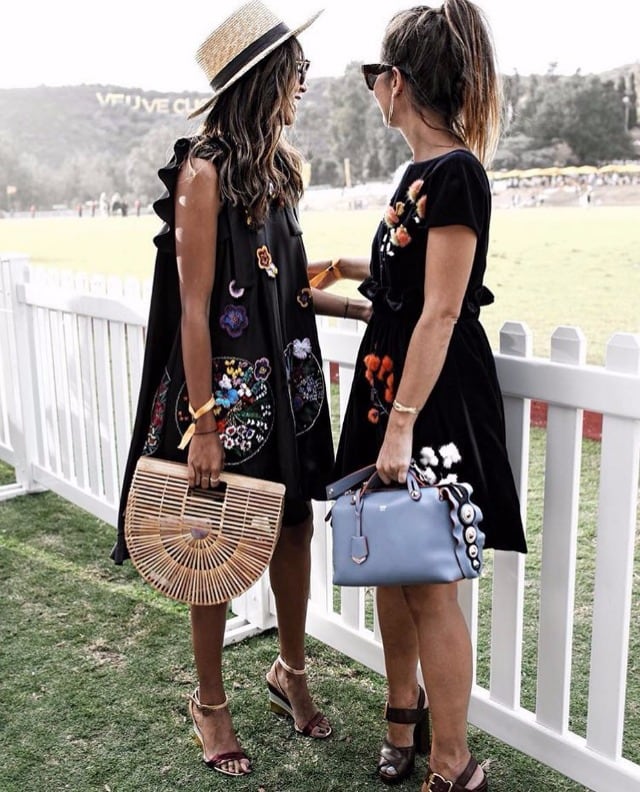 We've all seen it everywhere! It's on blogs, on the gram, Pinterest… The Cult Gaia Ark Bag took summer by storm and for a good reason. The architectural silhouette of this bamboo bag makes it totally swoon worthy.
Shop The Look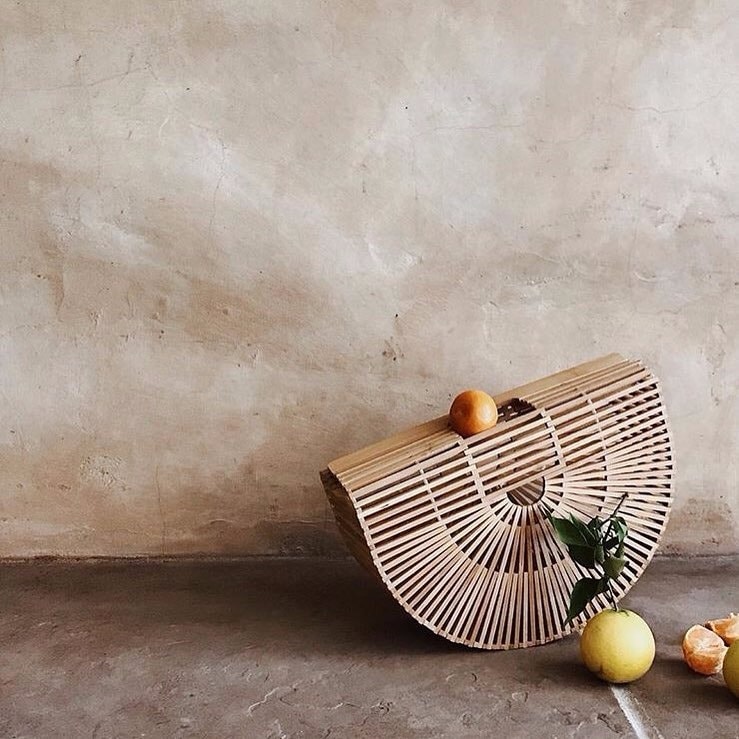 PHOTO: Instagram
I instantly knew that the Cult Gaia Ark Bag was the IT summer bag when I spotted so many fashionistas $130 – $300 on non-sponsored posts promoting this breathtaking bag. It just couldn't be a coincidence that we all love this piece. Reminds me of how the beginning of summer was flooded with all things off-the-shoulder.
PHOTO: Instagram
It quickly became a hit and Cult Gaia acted swiftly, making it available in more colors. From the original Gaia in Natural bamboo color to Glitter, Agate, Mother of Pearl, Tortoise, Malachite, and a few others.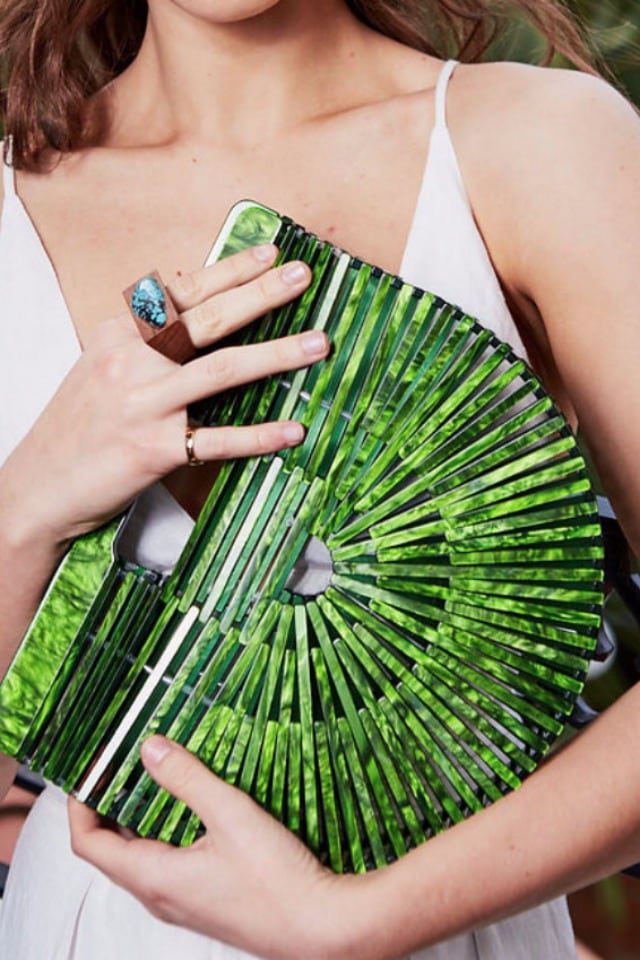 This timeless masterpiece offers a new interpretation of the classic IT bag every lady needs in her wardrobe. Wooden/straw bags have traditionally been associated with beach or picnic activities but this swoon-worthy piece has broken the norm. It is versatile and transitions well across occasions and seasons.
Curious to see how these stylish babes rocked their Cult Gaia Bamboo Ark Bag? Scroll down for more. Click the link below each photo to be directed to each site to get full outfit details.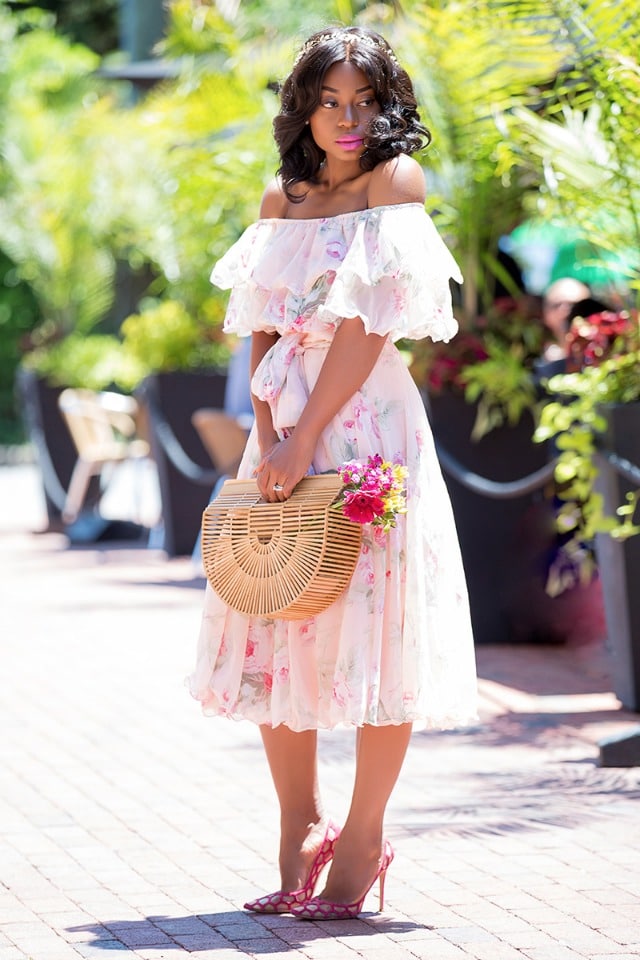 PHOTO: Jadore Fashion
PHOTO: Fashion Jackson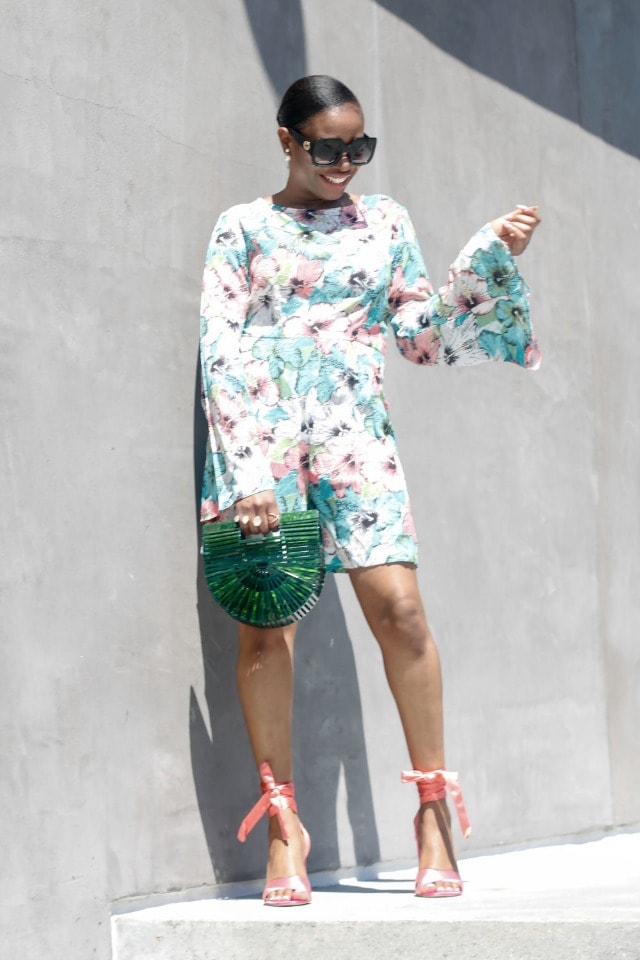 PHOTO: Awed by Monica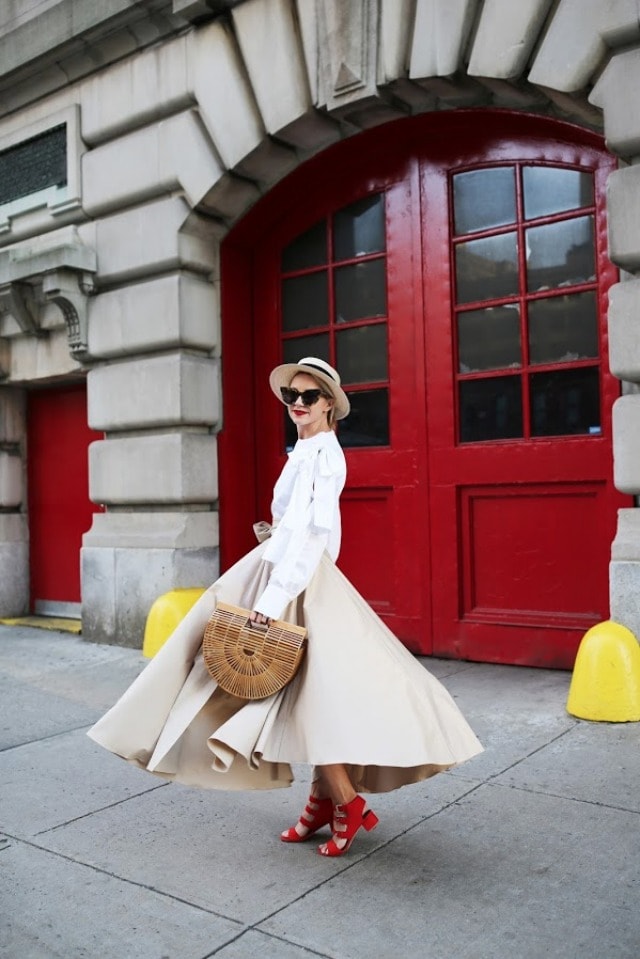 PHOTO: The Atlantic Pacific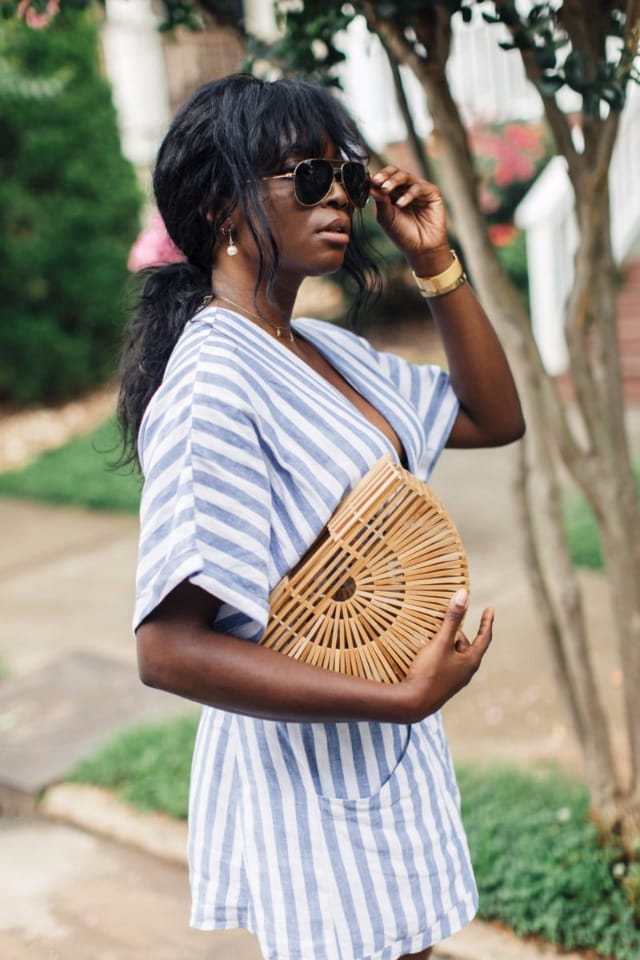 PHOTO: Millennielle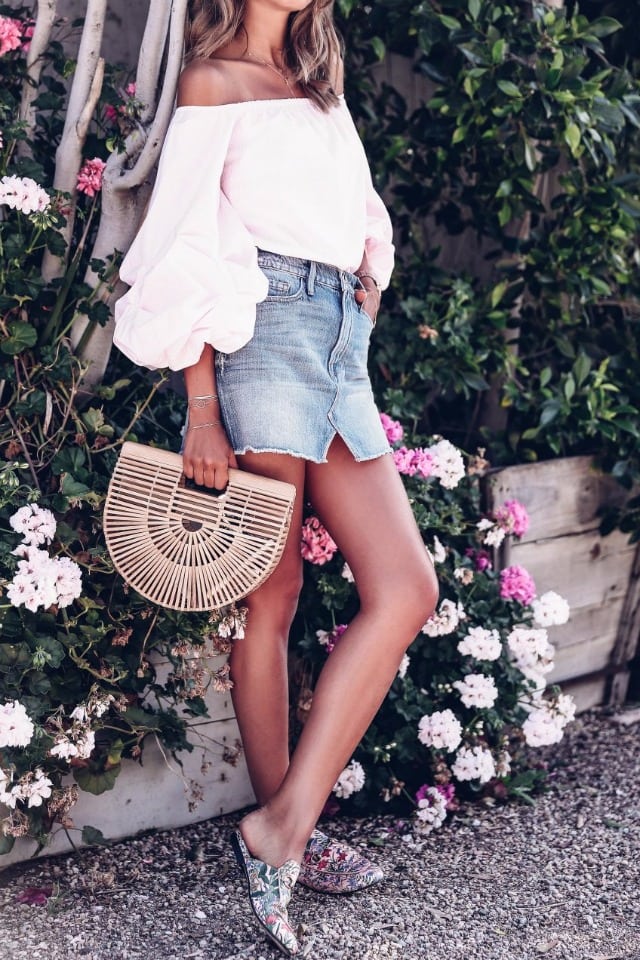 PHOTO: The VivaLuxury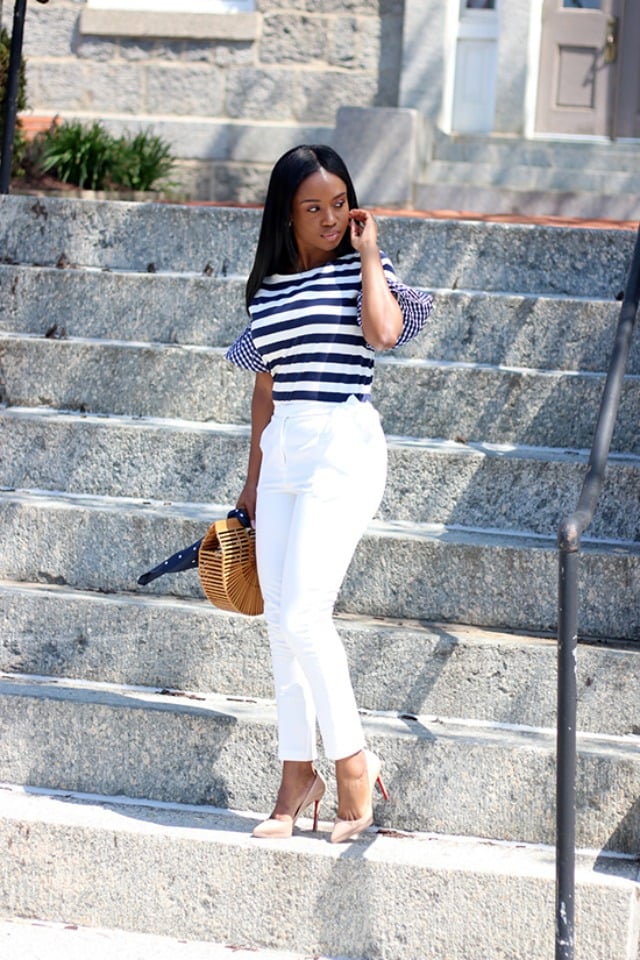 PHOTO: Prissy Savvy 
True to its name, The Cult Gaia bag has garnered a cult following. If you don't have the $$$ to spend on the original Cult Gaia Bamboo Ark Bag, there are a few other less expensive options for you that cost less than $100.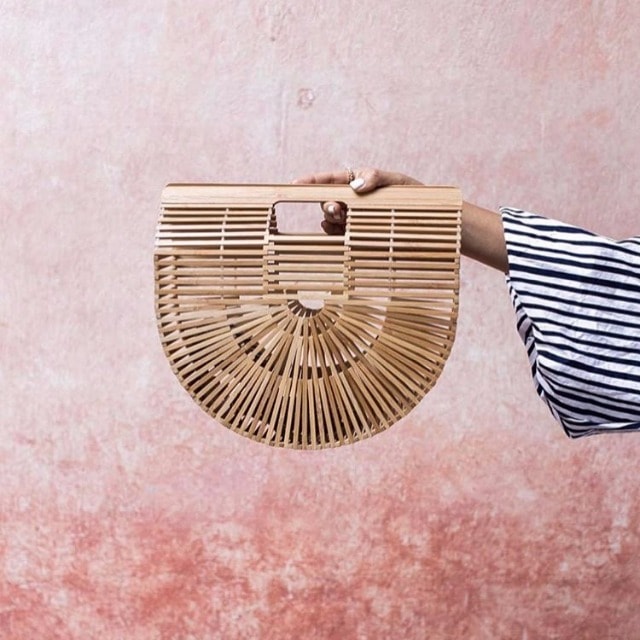 Interested in more fashion posts? Check out these popular posts: