This post may contain affiliate links which means I will get a commission if you make a purchase at no additional cost to you. Please read my disclosure for details.
Hello hello!!

Hello friends, hope your week was great? Just a quick post to freshen up the air on the blog. Life has been very busy but good. Tried to sneak in a Fall post before the winter storm today. For my look, I went for clean, chic and simple so I wore this gorgeous flare dress $15 with my very coveted pink stripe bow sandals $40 and a pink reversible bib necklace.
Once again, I teamed up with a few fashion bloggers for an almost all-white look. You can view their take on this theme below. Want more? Check out my lookbook to view previous outfit posts. As always, thank you so much for stopping by and I'll be in touch with you soon.
P.S: You may love these posts: HERE | HERE | HERE
Dress || Romwe $15, alternative $22 |
Shoes || ShoeDazzle $40, alternative $25 |
Jewelry || Amrita Singh $89, alternative $35 |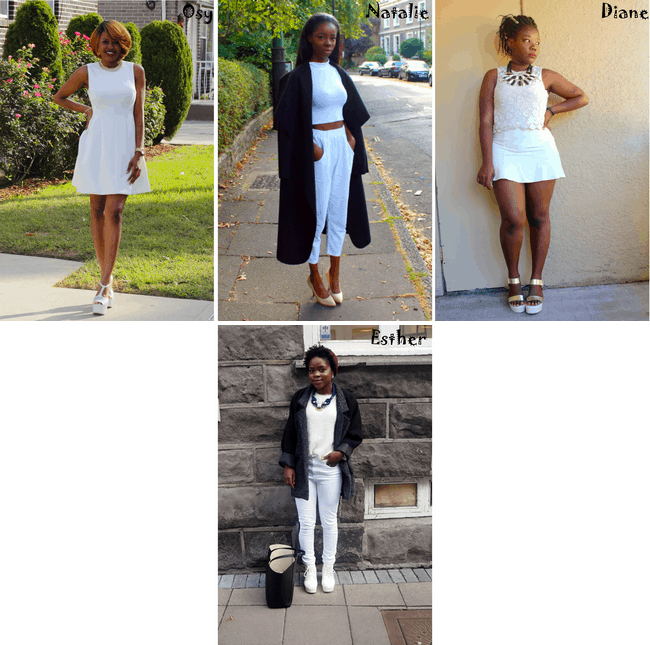 Osy: Style Diary by Osy || Natalie: Life of a CAMEO || Diane: DeeVine Anonyme
Esther: Style Krush ||
ga('create', 'UA-38689814-1', 'auto');
ga('send', 'pageview');
---
NEVER MISS A POST!
Join LPV email list to get the latest blog posts, beauty hacks, outfit tips & ideas, PLUS special sale alerts, exclusive giveaways, and behind the scenes peeks!