This post may contain affiliate links which means I will get a commission if you make a purchase at no additional cost to you. Please read my disclosure for details.
Hello dolls!!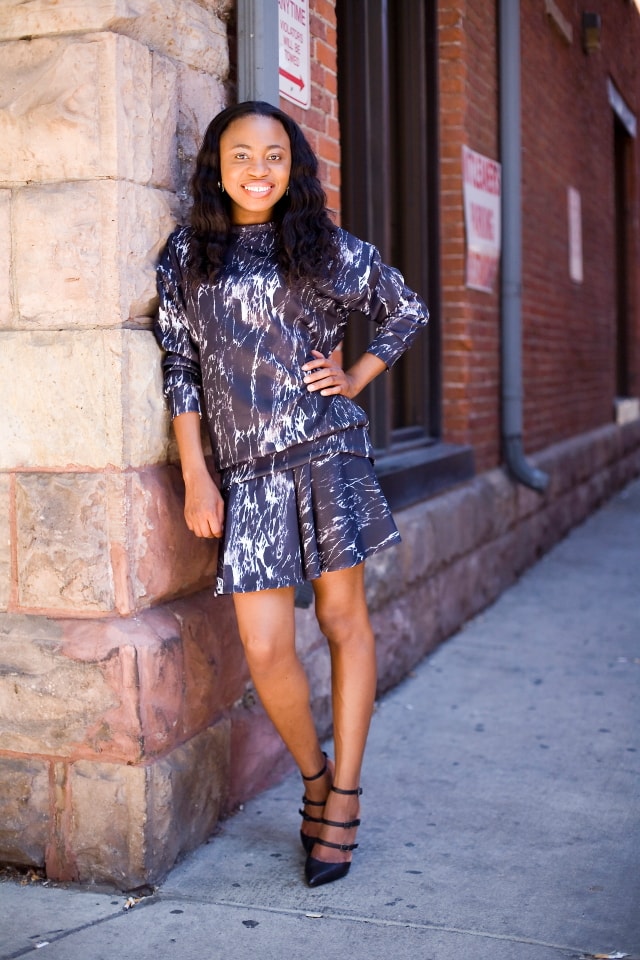 I apologize for the long silence – moving sucks! I was in Colorado a few weeks ago and I had the opportunity to shoot these pictures (and more) during my stay. Living in Alaska had clouded my judgement so I ended up packing lots of sweaters and sweatshirts like this one. The weather was really unforgiving!
When it comes to simple outfits, an easy way to achieve this kind of look is to gravitate towards co-ordinates. I combined a crewneck sweatshirt and matching skater skirt (forget the old and rag-looking sweatpants) paired with a three-strap sandals that I scored at an awesome price. You need to read about how I was able to boycott a similar $1350 pair for this authentic leather sandals for only $45. Read about it on my Instagram and don't forget to follow along. I don't joke around with my money 😉
P.S You may also like: HERE | HERE | HERE
Shoes || Gilt (sold out), alternative $54, alternative $33 |
Top || NastyGal (sold out), alternative $44, alternative $78 |
Bottom || NastyGal (sold out), alternative $35, alternative $27 |
---
NEVER MISS A POST!
Join LPV email list to get the latest blog posts, beauty hacks, outfit tips & ideas, PLUS special sale alerts, exclusive giveaways, and behind the scenes peeks!