This post may contain affiliate links which means I will get a commission if you make a purchase at no additional cost to you. As an Amazon Associate I earn from qualifying purchases. Please read my disclosure for details.
Hello gorgeous!!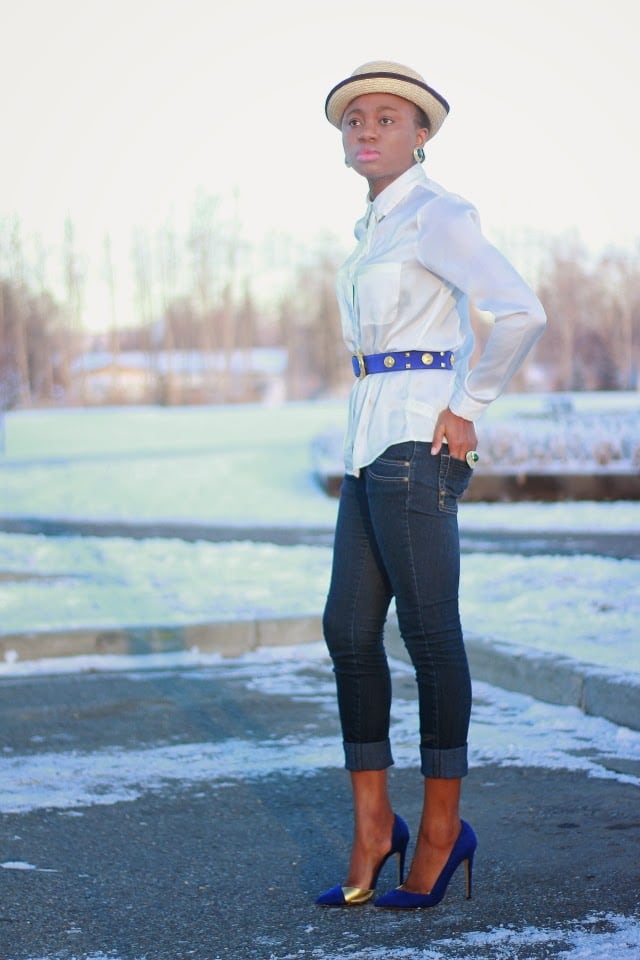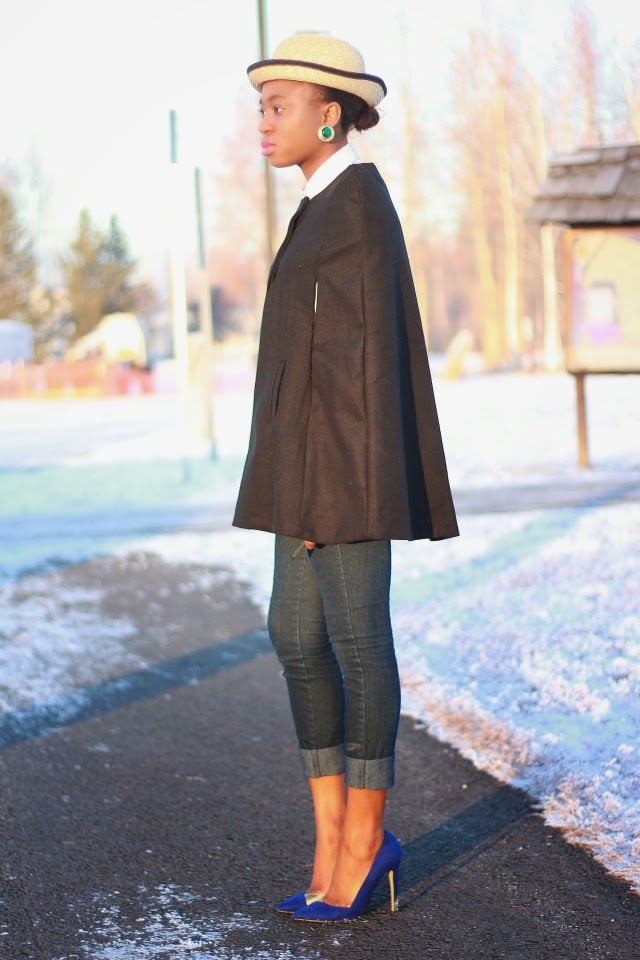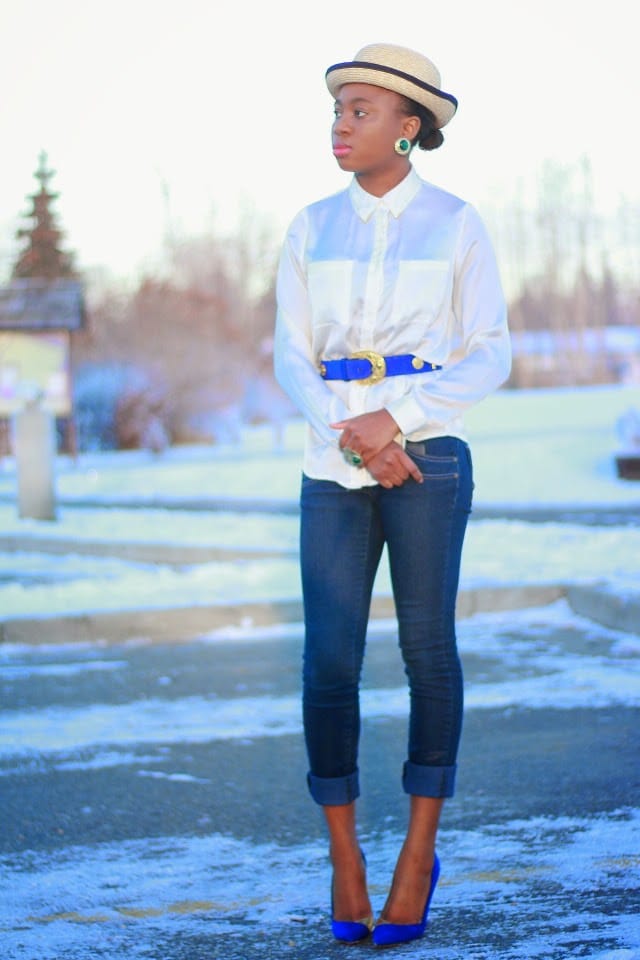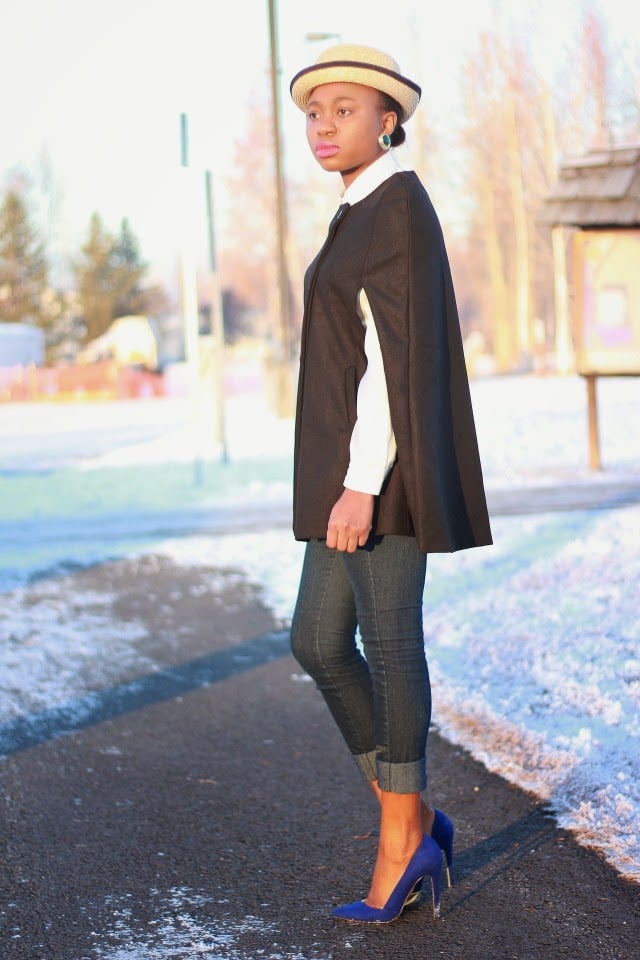 This is my second collaborations with some lovely bloggers and each month, we center our look on a specific theme. In October our theme was mixed print (see post HERE). This month, the theme is Christmas Party Outfit. It's been a couple of years since I went to a party, a real party. I did wear this black lace dress ($26) and this pink/black tassel sandals (on sale for $20) to my work semi-casual Christmas party.
For this look, I paired a pair of stiletto pumps (similar), a given for a sexy party look; a pair of denim (similar), to keep me warm; a sheer silk blouse (similar); an affordable Oasap cape coat ($30) for the harsh weather, an autumn favorite; and an Asos bowler hat ($17) to conceal my bad hair. For a more festive and formal party look, try this outfit (previously posted). Want more? Check out my LOOKBOOK. As always, thank you so much for stopping by and I'll be in touch with you soon.
Shoes || ShoeDazzle (old), alternative $40, alternative $24 |
Bottom || Denim (old), alternative $11, alternative $24 |
Top || Forever21 (old), alternative $16, alternative $17 |
Outerwear || Oasap cape coat $30, alternative $36 |
Hat || Asos bowler hat ($17), alternative $14 |
---