Is Walmart+ Worth It? Honest Review 12 Months Later!
This post may contain affiliate links which means I will get a commission if you make a purchase at no additional cost to you. As an Amazon Associate I earn from qualifying purchases. Please read my disclosure for details.
It's no doubt that Walmart is a household name and a retail force when it comes to grocery shopping (and online). It's been about 12 months now since I paid for my Walmart+ membership. I've also had a few people ask me this question, "Is Walmart+ worth it?"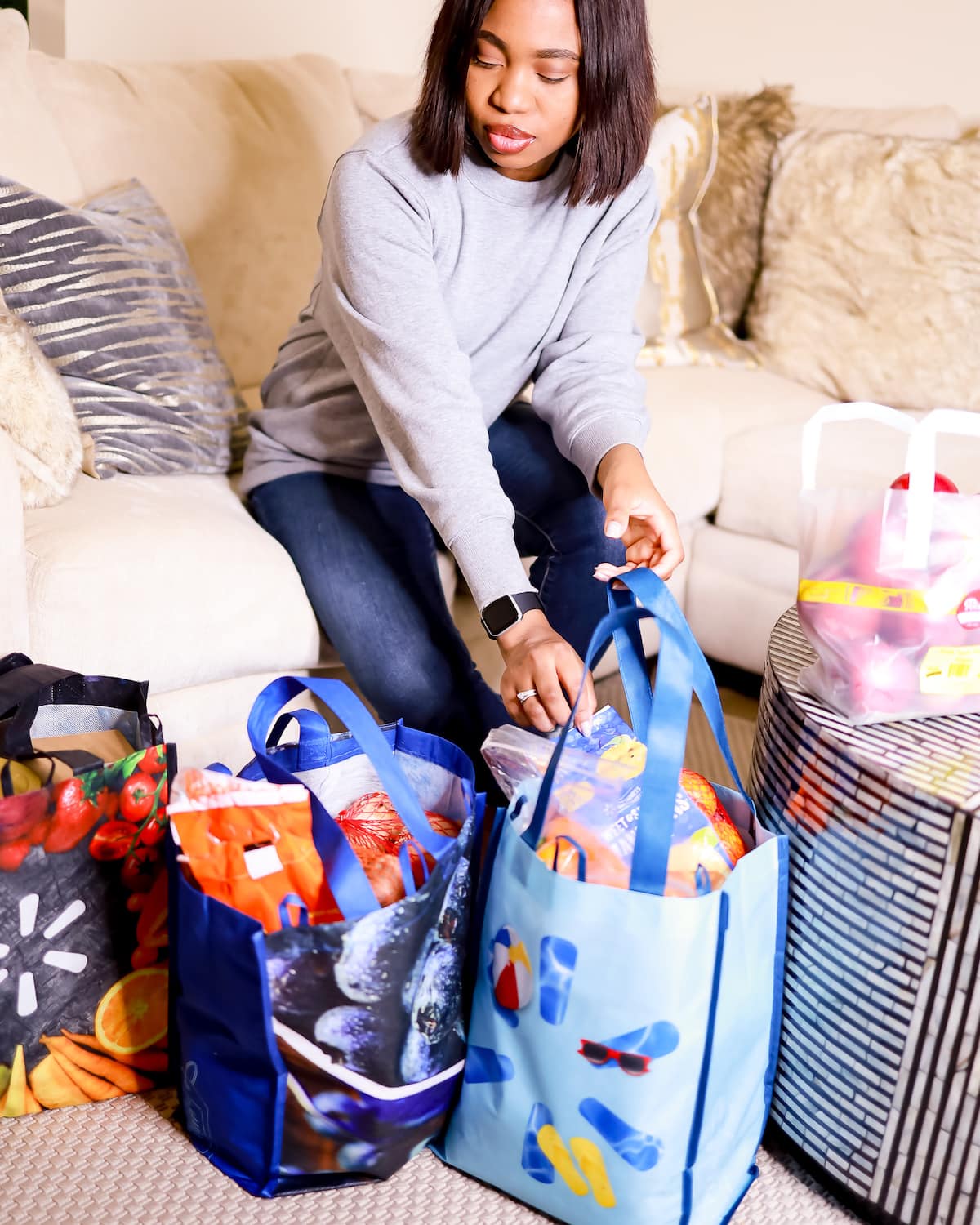 If you're curious to know if Walmart+ is worth it and if it'd be of any help when it comes to online or grocery shopping, I've got the insider scoop for you.
But for my readers and friends that are not already familiar with Walmart+, here's the breakdown of Walmart+:
What is Walmart+ Membership?
Walmart+ is a membership that helps busy people like you and me save more time and money so we can spend that time focusing on what matters to us.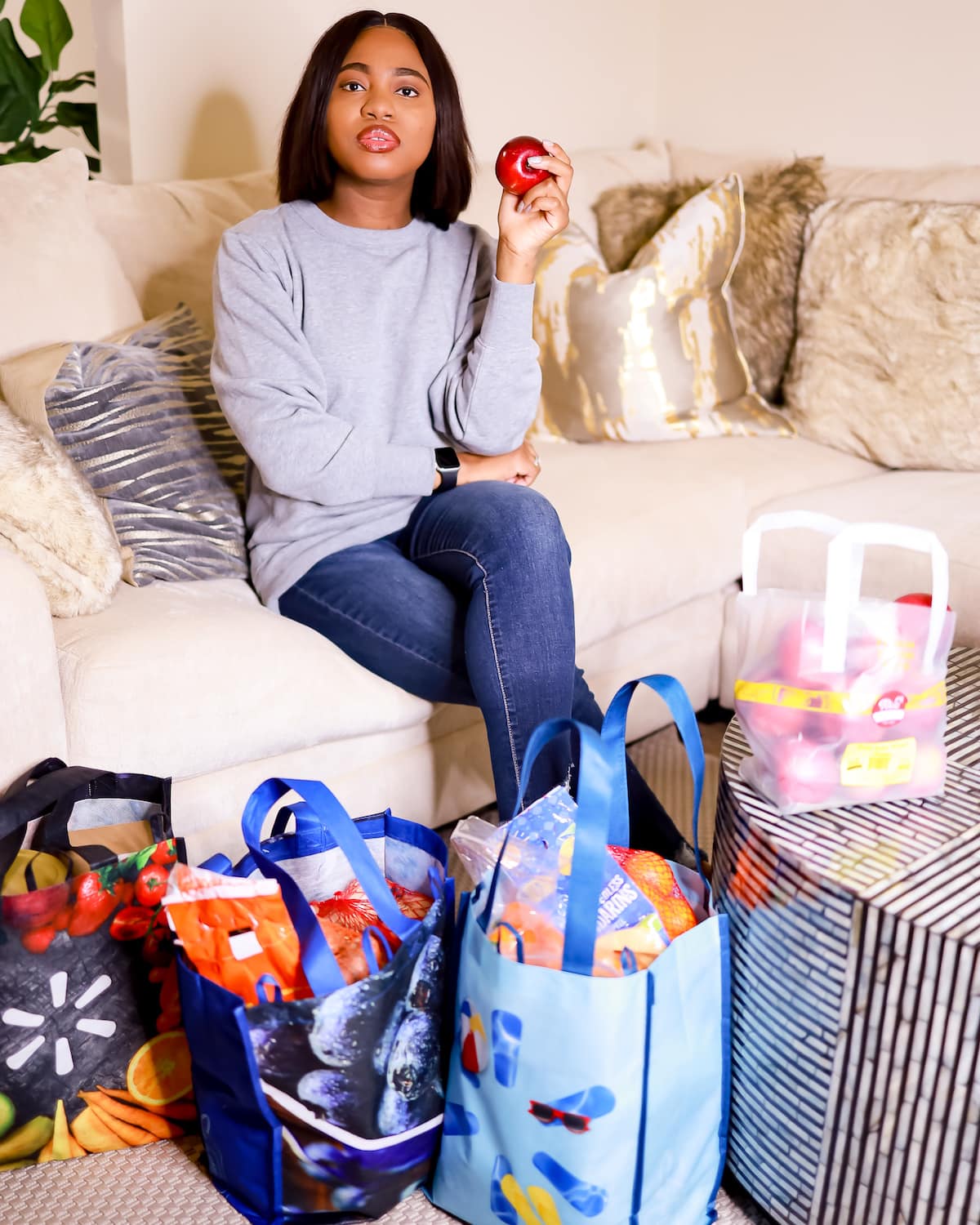 If you're signed up for my newsletter or have been following me for a while, you might already know that I just had a baby. As a first-time parent, I honestly had no clue how busy my already busy (no pun intended) was about to become.
Many thanks to Walmart+, I've been able to get everything I need, including fresh groceries, delivered straight to my door.
BOTTOM LINE
Save up to 10¢ per gallon at Exxon, Mobil, Walmart, & Murphy stations
Free grocery delivery and $0 delivery fees on groceries w/ $35 order minimum (valued at $9.99/delivery)
Free shipping on Walmart.com for items shipped by Walmart w/ no order minimum ($5.99/order savings)
SIX free months of Spotity Premium (valued at $59/year)
Early access to special promotions, events, and Black Friday deals, product releases, & more ($$$)
Free Paramount+ Essentials video streaming (valued at $59/year)
Get Item Rewards redeemable towards future Walmart purchases
Mobile scan & go for quick and easy checkout when you do decide to stop at your local Walmart
Select prescriptions for as little as $0 at over 4,000 Walmart pharmacies (no longer available)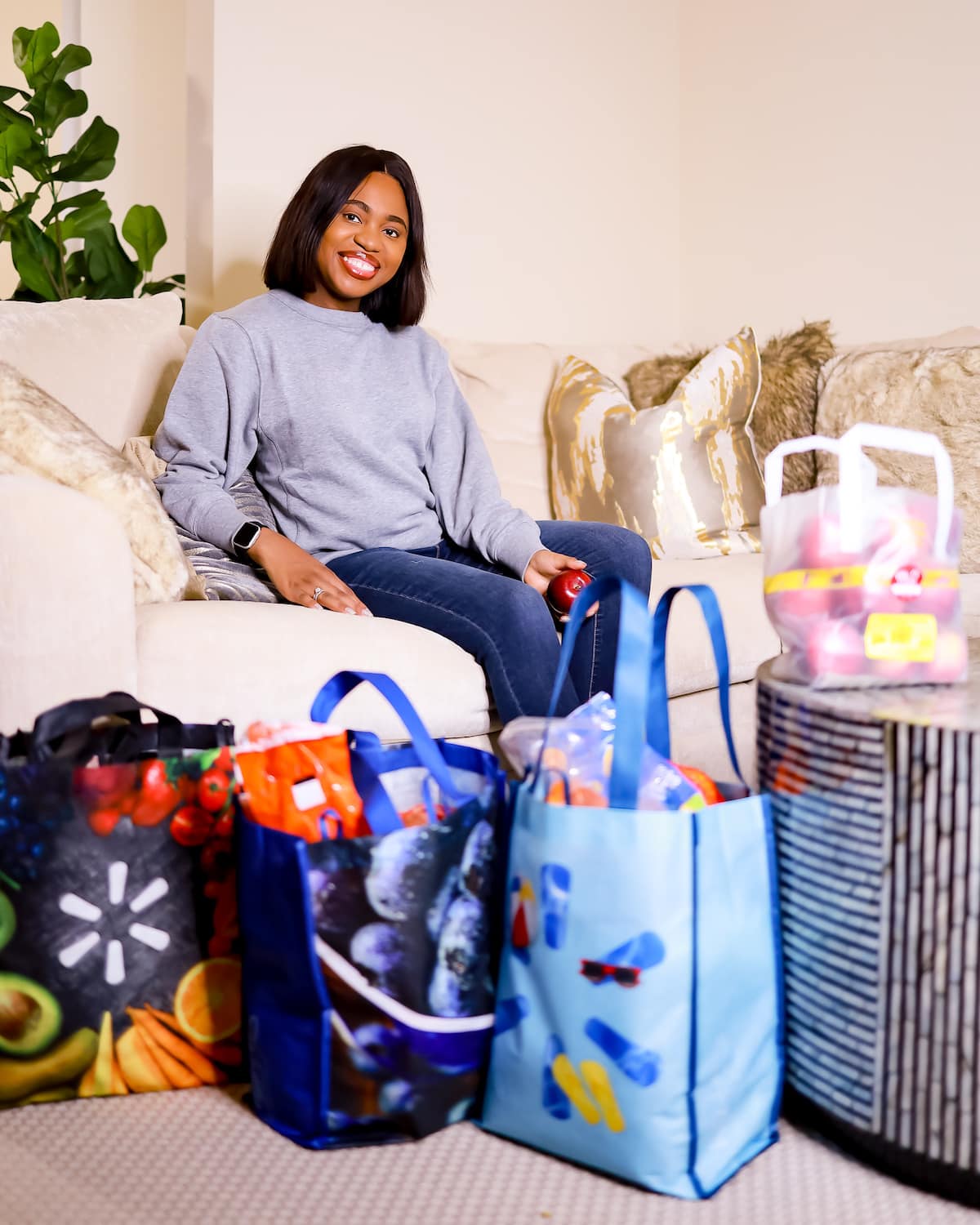 ---
What does Walmart Plus Include?
The benefits of having a Walmart+ membership are significant and it seriously leaves other memberships in the dust. Members get:
Early access to shop all online Black Friday deals and all 3 online Black Friday events 4 hours before everyone else. Forget the queue and shop from the comfort of your home, in your pajamas!
Free same-day delivery from your store on groceries and more with a $35 order minimum (restrictions apply).
Free shipping from Walmart.com with no order minimum (Excludes most Marketplace items, location and freight surcharges). I can't count how many times I've enjoyed this benefit.
Rx for less (select prescriptions for as little as $0) at over 4,000 Walmart pharmacies. As a healthcare worker, I'm glad to see that this benefit helps members save up to 85% on prescriptions. Not available in all states. The program is not insurance and cannot be combined with insurance. Savings off of the overall regular nationwide retail pharmacy prices based upon 2020 national program savings data from MedImpact: average savings are 65%.
Member prices on fuel at over 2,000 Walmart and Murphy stations and member prices at Sam's Club fuel centers.
Mobile scan & go when you do decide to stop at your local Walmart. This helps me check out quickly. And if you go with your reusable bags, you can bag your grocery as your shop through the store. #momhack
---
How Much Does Walmart+ Membership Cost?
Walmart+ costs $12.95/month or $98/year for your membership. You can also try Walmart+ to help you decide if this membership is right for you. But be warned, you just might fall in love with this Walmart+.
Your membership pays for itself in just two deliveries (based on the $7.95 delivery fee). Think about how much time you'd save not having to walk up or down an aisle.
Now you might be wondering, are Walmart+ prices the same as in-store? Yes, you pay the same low prices you love and you still get fresh, high-quality groceries and more delivered as soon as today.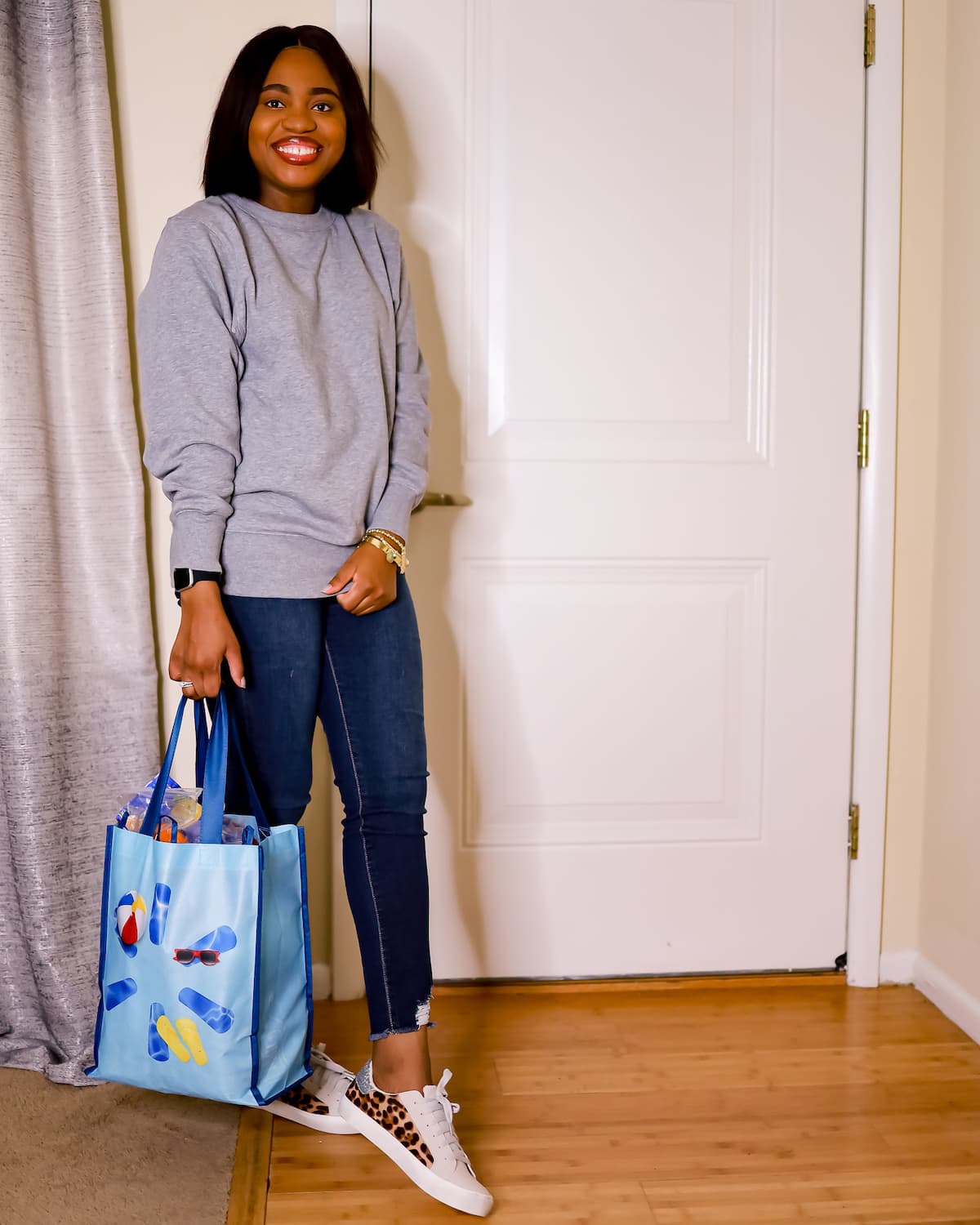 ---
Is Walmart Plus Available In My Area?
Find out if Walmart+ is available close to you here.
---
How Does Walmart+ Grocery Delivery Work?
Here's how Walmart+ grocery delivery works:
Once you're ready to place your grocery order, simply launch the Walmart app (also available on desktop), select Pickup & Delivery.
On the next screen, you can start searching for grocery items (and more) to add to your cart. You can also change your delivery address on this screen.
Once you're ready to check out, hit the shopping cart icon at the bottom right on your screen.
Then hit "Check out."
Follow the on-screen instructions and optionally add product suggestions to your cart. Select your delivery day and time.
Next, review your order (delivery address, delivery date, driver instructions, contact number, substitution preferences, and tips).
Then, place your order.

As a Walmart+ member, we get unlimited delivery and one free "Express delivery" every month. Express delivery means your order will be delivered to your door in two hours! #unbelievable

Once you place your order, you will receive an email confirmation.
That's it! The process is streamlined and easy to follow. There are no hidden fees and you get the same Walmart's everyday low prices.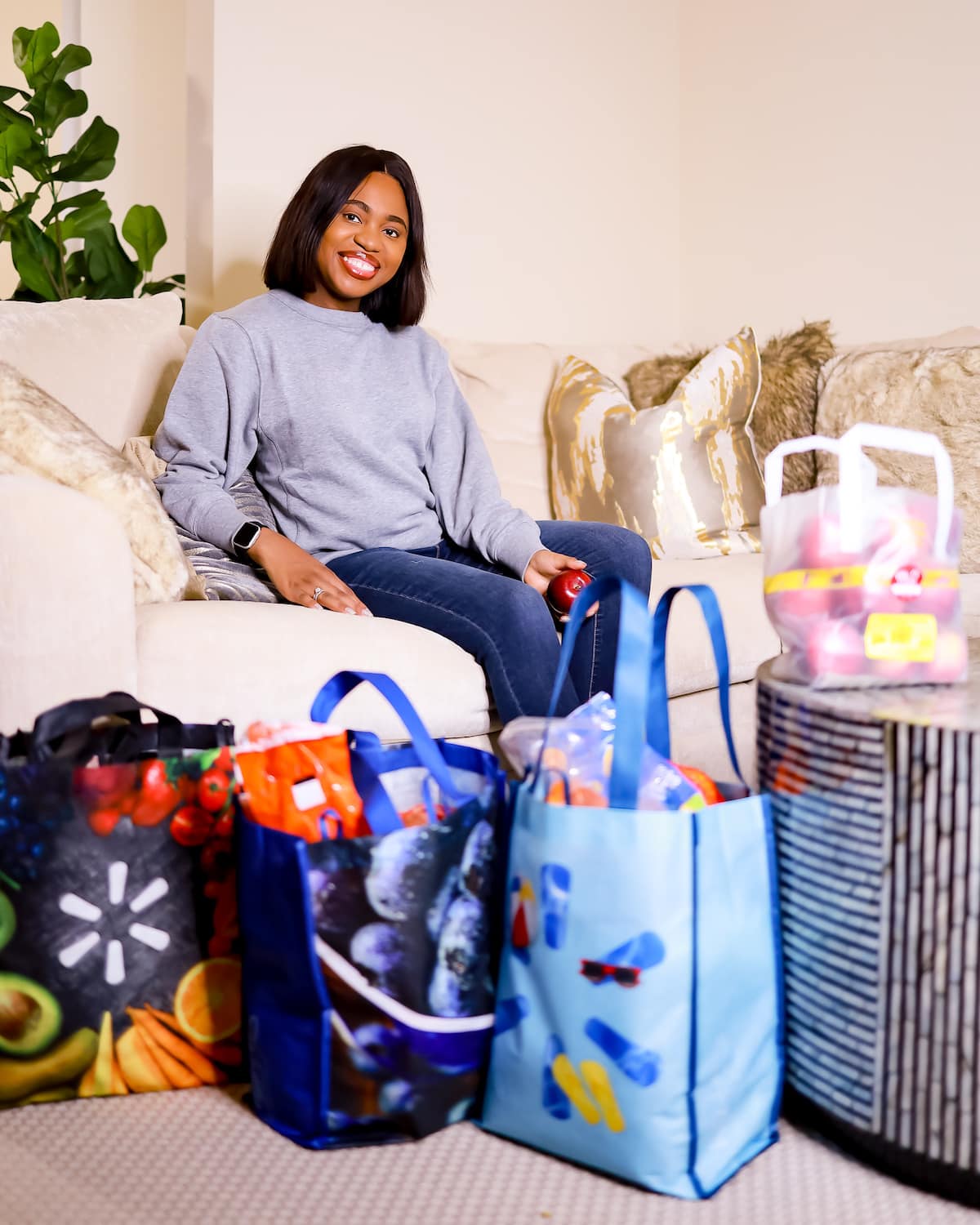 ---
What is the point of Walmart+?
If you're interested in saving time and money shopping for groceries, gifts, or your household needs, you'll get a lot of value from your Walmart+ membership.
I also love the convenience of the program. It's super easy and fast to place my order using my phone. Plus you get a lot of wiggle room (i.e few hours) to add to your order. I've been guilty of waking up in the middle of the night to add a few more things to my grocery order.
---
So, Is Walmart+ Worth It?
Yes, Walmart+ is worth it. Caring for my family in the most efficient and convenient way possible makes the generous member benefits of Walmart+ a no-brainer.
I can't overemphasize how much my Walmart+ membership has been beneficial to me throughout my pregnancy and now that my little one is here.
I've been told to enjoy every moment, even the little ones, with my baby and I'm doing just that.
I'm super thankful that with my Walmart+ membership I don't have to worry about making a grocery run as everything I need, including fresh groceries and supplies, gets delivered to my doorsteps with no hidden fees.
Psst! My outfit is also from Walmart.com! With my membership, I get free shipping from Walmart.com with no order minimum (Excludes most Marketplace items, location & freight surcharges). And see below for a few things I received from my recent Walmart+ order.

Your turn! Have you tried the new Walmart+ membership subscription? Share your thoughts and experience below.
FAQ: Is Walmart Plus Worth IT?
Is Walmart plus a good deal?
What is the point of Walmart plus?
If you regularly shop at your local Walmart or on Walmart.com, you'll absolutely love all the perks that come with this subscription. Think unlimited free delivery, first dibs on sales, fuel discount, free grocery delivery (Prime grocery delivery/Whole Foods Market now charges a $9.95 service fee), and more.
How much do you save with Walmart plus?
Your membership pays for itself in just two deliveries (based on the $7.95 delivery fee). I've personally saved more than $130 since getting this subscription!
Is there a minimum for Walmart plus?
There's no order minimum on Walmart.com purchases with products shipped by Walmart. I just bought a $7 mascara and it shipped free. However, grocery delivery has an order minimum of $35, which honestly is not hard to meet.
If you found this post about my honest thought about whether Walmart Plus is worth it, you'll love these related posts:
This is a sponsored conversation written by me on behalf of Walmart+. All opinions expressed in this post are mine.