Preserve The Life of Your Clothes With These Laundry Tips
This post may contain affiliate links which means I will get a commission if you make a purchase at no additional cost to you. As an Amazon Associate I earn from qualifying purchases. Please read my disclosure for details.
I am sharing #Tide in my life as part of a Tide sponsored series for Socialstars™. Thank you for supporting the brands that make La Passion Voûtée possible!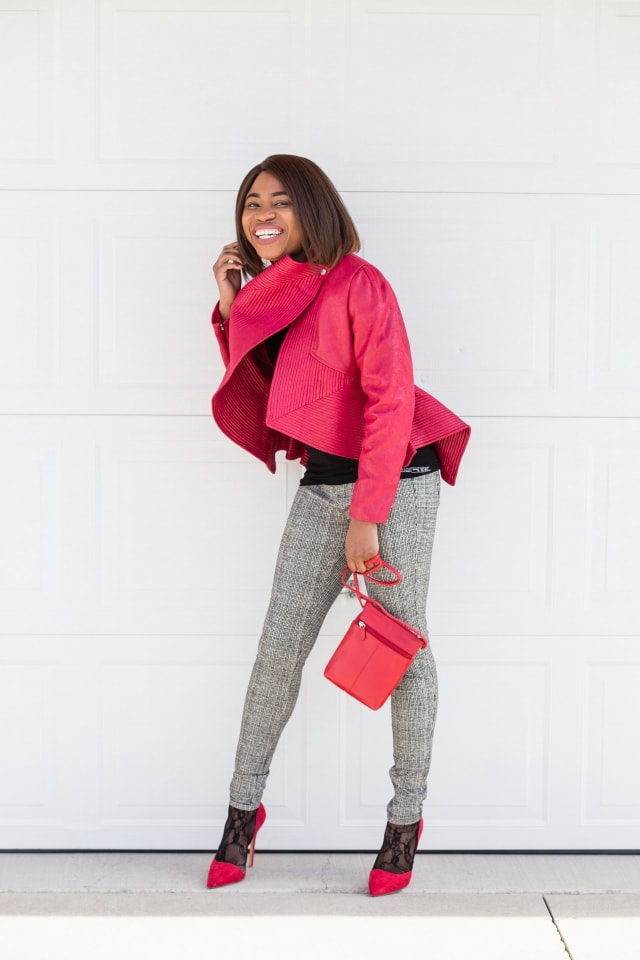 If I told you that I've always loved fashion, I'd be lying to you! You see, my interest in fashion stems from having so many sisters. Seven to be exact. Being the very last of seven girls, hand-me-downs were the queen of my closet. In fact my twin sister, i.e. sister #6 almost always got first dibs on these hand-me-downs.
Luckily for me, my sisters have great taste. However, my sisters did not always know how to properly care for their clothes to ensure that their clothes last long. In today's post, I'll be sharing with you some laundry tips that will help you preserve the life of your clothes and our environment.
It is amazing how everything around us has subtle impacts on our lives. A few months ago, the weather was in the negatives. A good Alaska winter day was -10ºF. The last thing I wanted to do was haul my laundry out of my apartment and into the cold, shuffling my way through the hill-sized pile of snow, and down into the basement to the laundry room. You bet I saved up my laundry until I absolutely needed to get things washed.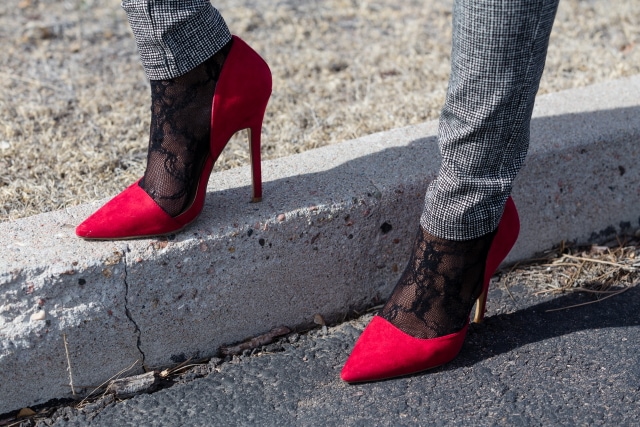 In the midst of the subzero weather, I packed up my bags for the warmth in Wyoming where I shot this outfit. I was gone for less than two weeks and ended up having a large load of clothes that needed to be laundered. All of these got me thinking about what I could do (or do better) to contribute my two cents to our planet Earth.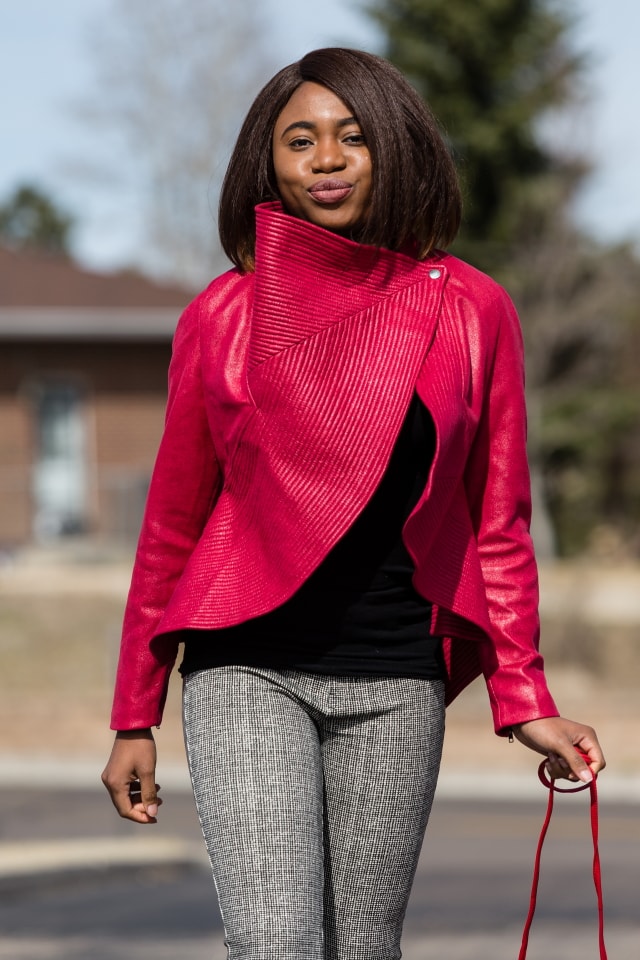 Here are a few things (laundry tips) I'm working on as part of my goals of staying environmentally conscious:
EASY ECO-FRIENDLY LAUNDRY TIPS
WASH LAUNDRY WITH COLD WATER
A lot of people believe that the only way to get your clothes properly laundered is to use steaming hot water. False! Cold water protects the integrity of your clothes and washers today are capable of getting your clothes clean in cold water.
Washing with cold water is also more environmentally friendly than using hot water. Want to take it up a notch? Hang your clothes to dry to save even more on energy. While this is not feasible with my current living situation, I did this for 6 years in high school. The beautiful scent of sun-dried fresh laundry cannot be imitated.
WEAR CLOTHES LONGER BEFORE WASHING
Growing up in a large family had its perks. Because of our family size, we always had enough clothes to wash on designated laundry days. To preserve the life of my colored clothes like African print, I'd wear them a little longer before adding them to the laundry pile. This ensured that I got more wears out of my clothes, particularly the hand-me-downs.
Now that I live on my own, I still practice wearing clean clothes a little longer before adding them to my laundry basket. It saves me time, money, and it preserves my clothes.
Wearing my clothes a little longer and laundering clothes with cold water are a few ways I stay environmentally conscious. Choosing to only wash large loads reduce the number of times I have to do laundry every month. If there is a piece of clothing I absolutely must wear but not enough clothes to run the washer, I hand wash the item. Yup, the old school way 🙂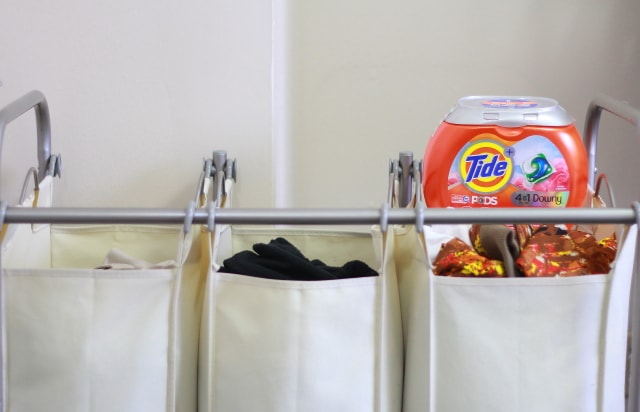 Rather than using so many gallons of water for a light load, I manually wash the piece of clothing in a bucket. This was a life-saving skill I learned in high school. Once clean, I wring out excess water and then one more time in a clean towel to extract even more moisture if necessary. Then I hang to dry in my bathroom.
Using a laundry detergent that is gentle on your clothes but tough on stains will help your clothes last a long time. That is why I love using Tide PODS® Plus Downy laundry detergent pacs for every load I wash including my delicate African print clothes. Tide PODS® Plus Downy protects clothes from damage, cleans and conditions in 1 step! As with all laundry soaps, keep out of reach of children.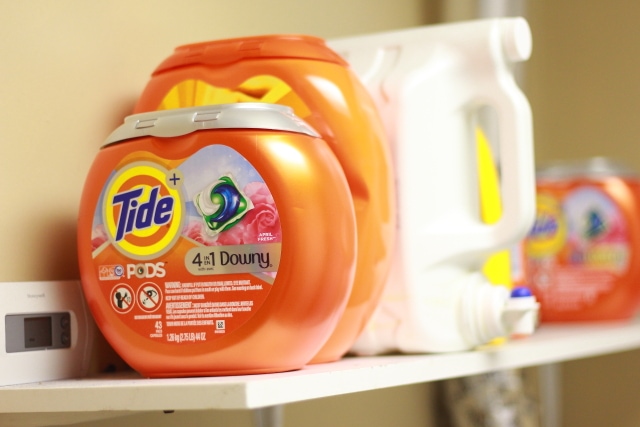 I do not have to do anything extra because Tide® PODS™ Plus Downy® can dissolve in any temperature of water. This means I can wash my large load of laundry in cold water and still enjoy great cleaning results every time I run the washer. The icing on the cake? I preserve the life of my clothes and make a positive impact on our environment. Now that's a win!
I'm always looking to discover more tips. What's your favorite laundry tips? Brownie points if it's environmentally friendly 🙂
Also part of this series: How to Quickly Wash Large Loads of Laundry | How to Care for African Print Fabric |