Pleated Dress + Blue Pumps
This post may contain affiliate links which means I will get a commission if you make a purchase at no additional cost to you. As an Amazon Associate I earn from qualifying purchases. Please read my disclosure for details.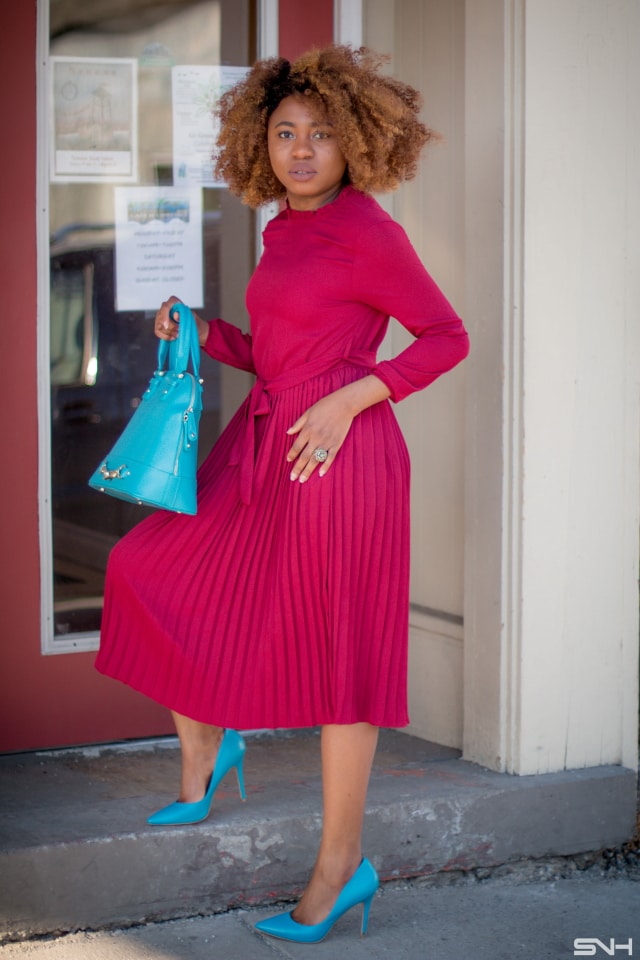 I've always loved the idea of mixing bold colors and prints together. As spring makes way for summer, this season is the perfect time to try all sorts of color, style and texture combinations without looking out of place. I chose to attempt this bold move with a pleated dress.
Shop The Look

One thing I love about pleated dresses is the fact that they are timeless classics. The clean pleated lines of the dress create very flattering movements as you walk. Pleated dresses also lend themselves to a variety of occasions.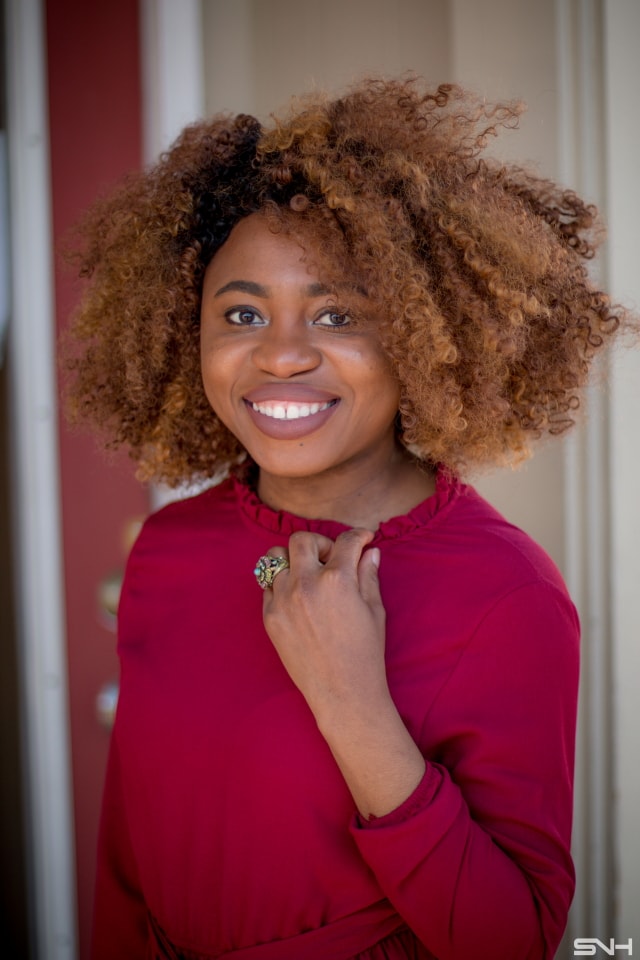 From an everyday look to more dressed up events like work, weddings, cocktail parties, girls night out, and Sunday service. It's no wonder that the Duchess of Cambridge has been spotted wearing this style.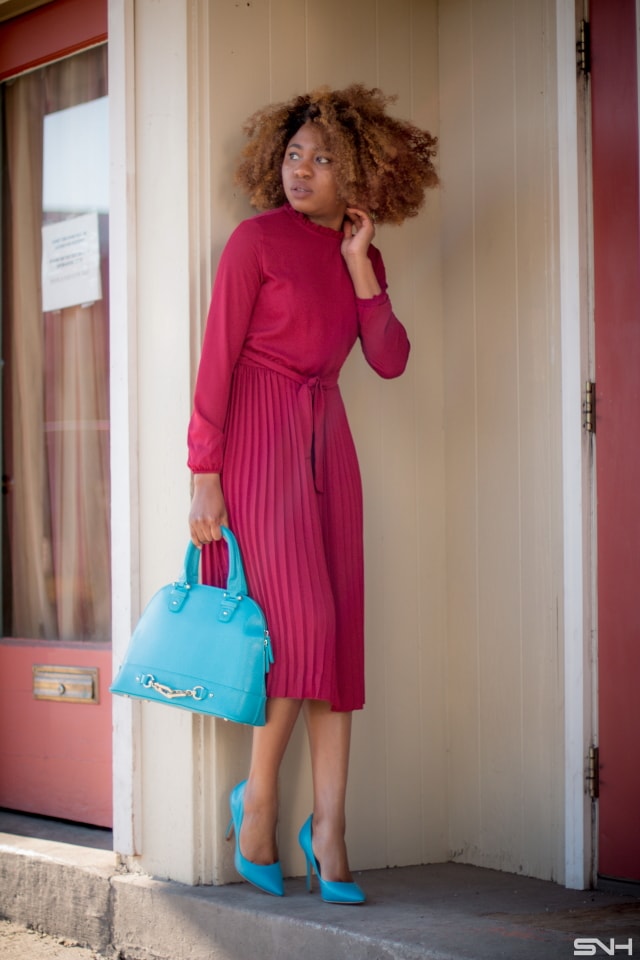 For my look, I chose this gorgeous high neck pleated dress (get here) in burgundy color. I was sold on the tie belt, unique sleeves midi length silhouette. With graduation fast approaching, I know that this dress will serve me well for a long time.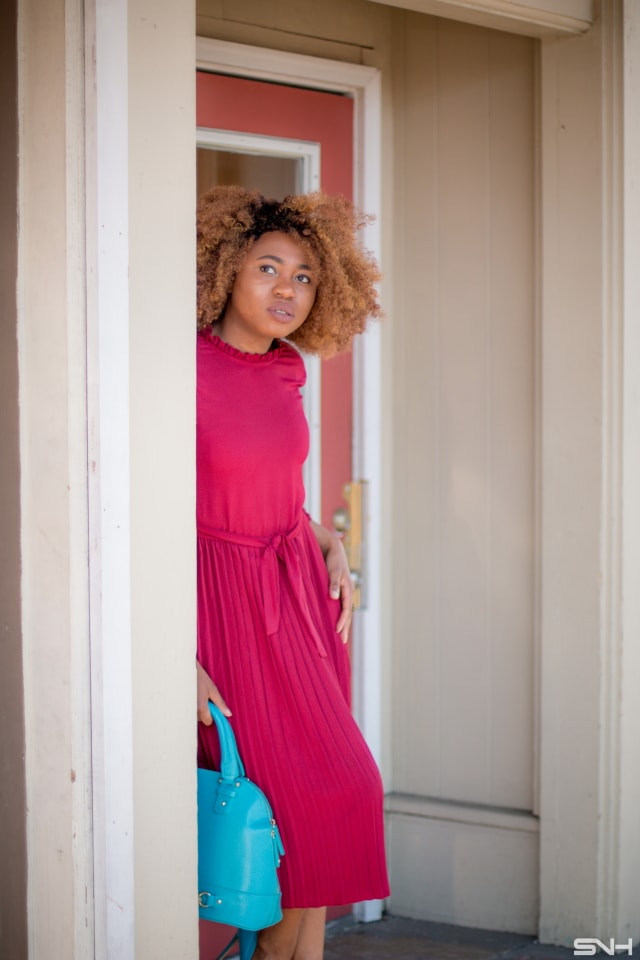 To soften the tone of the dress, it made perfect sense to style the dress with a lighter, more youthful color. This light blue classic pumps and dome satchel pulled the look together. I really liked the way this pleated dress outfit turned out and I look forward to experimenting with more bold colors this season.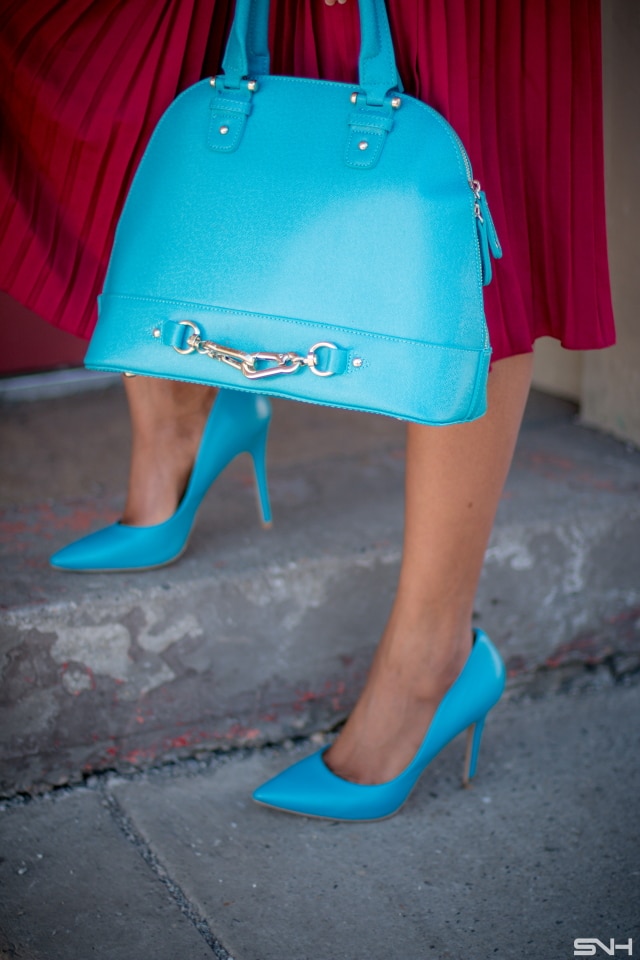 You may also like these posts: Cape dress outfit | Pleated maxi skirt |
I am wearing:
Blue pumps (similar)
Burgundy pleated dress (here)
Photos by SNH Photos
Here are 8 more stunning and affordable pleated dresses you can rock this season.