First-Ever LTK Beauty Sale [Up to 40% Off]
This post may contain affiliate links which means I will get a commission if you make a purchase at no additional cost to you. As an Amazon Associate I earn from qualifying purchases. Please read my disclosure for details.
Have you heard? The first-ever LTK Beauty Sale is live!
I feel like I know what you're thinking: Is this another LTK Day? And if it is, where are fashion brands like Abercrombie, Madewell, and Aerie?
Actually, LTK Beauty Sale is not LTK Day but a minty new LTK Sale exclusively featuring beauty brands.
I'm not even gonna lie; the beauty brand selection is SUPER sparse! But all three brands have something good to offer.
With all the hustle and bustle of #LTKbeauty trending everywhere, it's safe to say we're all feeling a little giddy about the upcoming beauty refresh. Let's dive into the nitty-gritty of what this sale is all about, shall we?
When Is The 2023 LTK Beauty Sale?
Mark your calendars, folks, because the first-ever LTK Beauty Sale is happening soon from May 11-14. It's the perfect opportunity to grab that last-minute Mother's Day gift or to restock your makeup drawer.
My go-to liquid liner and mascara are actually drugstore brands. So, this is also an opportunity to explore new brands.
What Time Does The LTK Beauty Sale Start?
The beauty extravaganza starts on May 11th and runs through to May 14th. While I'm unsure of the exact go-live time, if this shopping event is anything like LTK Day, it'll most likely start on May 14th at 12:00 AM EST.
How Often Does LTK Have Sales?
While LTK has regular sales throughout the year, this is the inaugural LTK Beauty Sale. Keep an eye on the LTK app for more incredible sales events throughout the year.
What Brands Are Included In the LTK Beauty Sale?
The sale features amazing brands like ColourPop, Loving Tan, and more. Keep an eye out for the special in-app codes to unlock fantastic discounts on your favorite products.
40% off on orders of $30+ with an in-app code, valid only from 5/11-5/14.
20% off sitewide with an in-app code (some exclusions apply), valid only from 5/11-5/14.
15% off sitewide with an in-app code (some exclusions apply), valid only from 5/11-5/14.
2023 LTK Beauty Sale Bestsellers: Products I Recommend
Curious about the top picks for the LTK Beauty Sale? I've curated an exclusive selection of essentials and bestsellers from brands featured in this year's sale just for you.
The charm of these LTK collections lies in their special organization. Each brand has its own dedicated section. Simply click on the product link, and voila! The discount code is copied, so you can paste the code on the retailer's website while checking out.
Please be aware that clicking this link will take you directly to the collection. If you haven't already, you may need to download the FREE LTK app first.
Below are some of the brand products featured in the sale. Keep scrolling for details on brand-specific restrictions.
2023 LTK Beauty Sale: Brand Exclusions
ColourPop: 20% off sitewide

This offer expires on 5/14/23 at midnight PST. Exclusions apply to new collections, sale items, and value sets. This promotion cannot be combined with other promo codes, discounts, or offers. Offer is subject to change or cancellation at any time.

Loving Tan: 15% off sitewide

Excludes gift cards and sets.

e.l.f: 40% off orders of $30+
How Does the LTK Beauty Sale Work?
On May 12, 2023, every LTK post from your favorite influencers (ahem! follow me @lapassionvoutee) tagged with a participating retailer's product will be called out via a red "LTKBeautySale".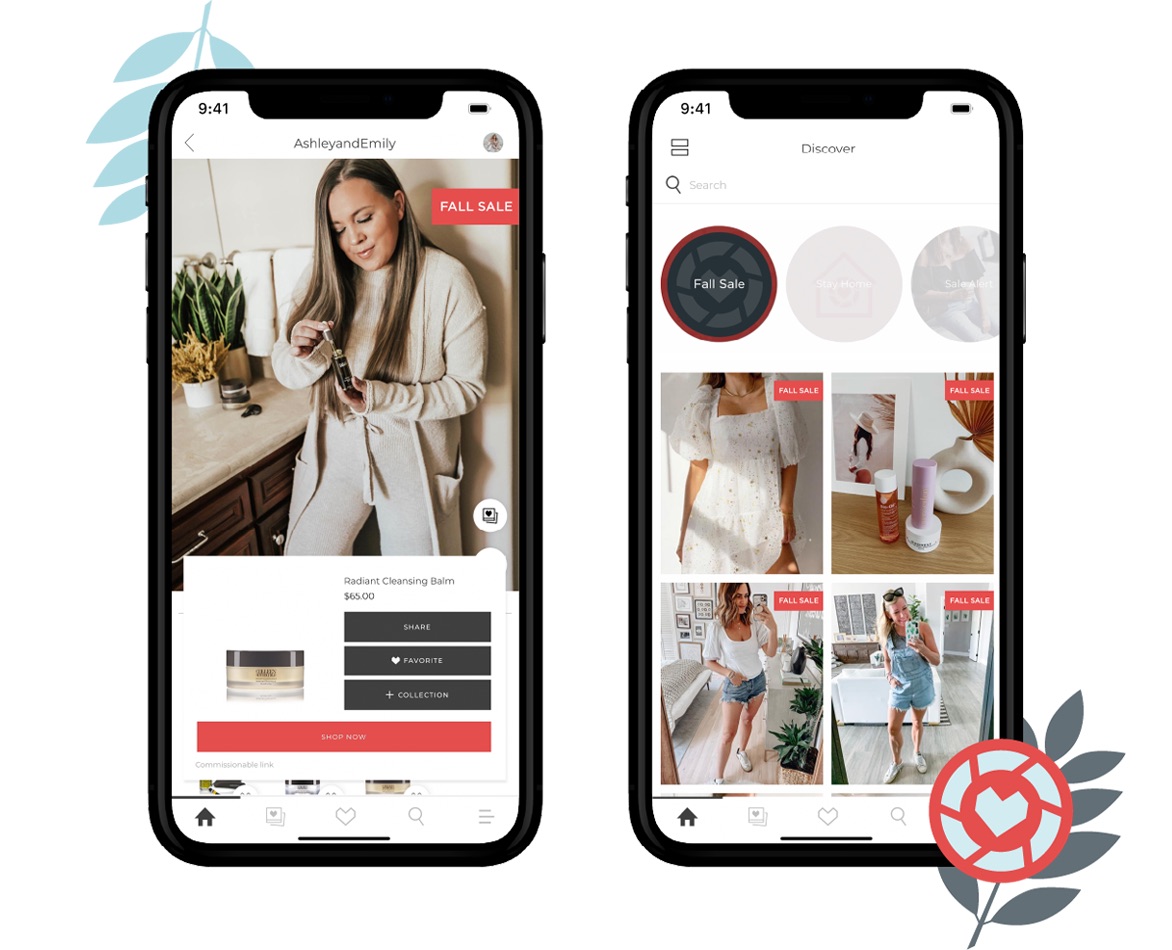 You'll see the red 'LTKBeautySale' tag on relevant LTK posts.
Clicking the post will open up the shoppable area section. Products from brands participating in the sale will have a red tag.
Tapping on the product(s) for additional details will pull up the unique LTK Spring Sale offer along with the option to copy the promo code.
Simply paste the promo code while checking out to take advantage of the sale.
Final Thoughts About LTK Beauty Sale
The LTK Beauty Sale is a grand opportunity to discover new brands, explore different beauty products, and grab your favorites at a steal!
Don't forget to make the most of this event and share your gorgeous finds with your friends and loved ones. After all, sharing is caring!
Ready, set, shop! Here's to celebrating beauty and scoring some fabulous deals. Happy shopping, besties!
If you found this post about LTK Beauty Sale helpful, you'll like these related posts: