[HOT] What to Buy from The Huge Tula Friends and Family Sale
This post may contain affiliate links which means I will get a commission if you make a purchase at no additional cost to you. As an Amazon Associate I earn from qualifying purchases. Please read my disclosure for details.
Hi besties, I just got word that the Tula Friends and Family Sale will return soon!💃
Looking for the perfect opportunity to stock up on your favorite Tula skincare products? Well, mark your calendars for the Tula Friends and Family Sale!
So whether you need a new cleanser or want to try out one of Tula's latest products, now is the time to do it!
Plus, who doesn't love getting a great deal on high-quality skincare? I know, I do! Be sure to take advantage of this can't-miss sale and stock up on everything Tula before it's too late.
What Is Tula Skincare?
Tula Skincare is a unique line of all-natural skincare products that utilize the power of probiotics to nourish and revitalize your skin.
Founded by Dr. Roshini Raj, Tula Skincare is built on the principles of using only the healthiest ingredients that are actually safe to use. Tula's focus on superfoods ensures that its products are packed with nutrients that will benefit your skin.
Tula Skincare is also cruelty-free and mostly vegan-friendly. Their products are currently available at a discounted price through their Tula Friends and Family Sale.
What Is Tula Friends and Family Sale?
The Tula skincare friends and family sale is a limited-time sale that gives everyone 20% off sitewide with code SAVE20 (no code needed this year).
I definitely recommend getting your orders in if you've been waiting for a good time to try Tula. Other than their one-time new customer discount, this skincare brand rarely goes on sale.
When Is Tula Friends and Family Sale?
UPDATE: The word on the street is that the 2023 Tula Friends and Family event will be back soon.
The Tula Friends and Family Sale is happening right now from May 12 to May 18.
The last time this skincare brand had this sale was last year (9/23 – 9/29). As someone with combination-oily skin, I like that their products are great for all skin types.
Not sure what to buy? Check out my hand-picked selection and best-sellers from Tula skincare below.
Most-Wanted Tula Skincare BestSellers
Tula's Friends and Family Sale is the perfect time to try their 3-in-1 acne cleanser, mask & spot treatment!
This innovative formula can be used as a daily cleanser, mask, or spot treatment, catering to your skin's specific needs.
Sulfur targets and prevents acne, while willow bark, green tea, and seawater purify, soothe, and tone skin. Let your skincare multitask as much as you do!
Tula's Friends and Family Sale is the perfect time to stock up on all of your favorite Tula products, including the best-selling Self-Care Sunday Nourishing Face Mask.
This mask contains probiotic extracts, ceramides, lactic acid, and superfoods like apple and prickly pear to deeply nourish and revitalize even the driest, dullest skin.
It can be massaged into the skin as a serum or left on overnight as a treatment, leaving your skin looking smooth, soft, and radiant. Don't miss out on Tula's Friends and Family Sale–shop now and save!
Tula's Friends and Family Sale is the perfect time to try out their Glow & Get it Cooling & Brightening Eye Balm.
This game-changing product can help to intensely hydrate, firm & tighten the appearance of skin, reduce the look of fine lines & wrinkles, and even brighten around & under the eyes.
Plus, it provides immediate cooling and leaves a dewy glow. It's travel-friendly and can be used on cheekbones, cupid's bow, nose & anywhere else you want a highlighting effect.
Tula's Friends and Family Sale is the perfect opportunity to try this amazing product!
Looking for a face cleanser that will leave your skin feeling refreshed and purified? Look no further than the Cult Classic Purifying Face Cleanser.
This best-selling cleanser removes dirt, impurities, and makeup without stripping or over-drying your skin. Prebiotics, probiotic extracts, and turmeric work together to leave your skin feeling balanced and clarified.
And because it's cruelty-free and dermatologist-tested, you can feel good about using it, knowing it's gentle on your skin.
So why wait? Get ready for a good skin day every day with the cult classic purifying face cleanser.
This cleanser is one of my favorite products from Tula. I love how clean my skin feels after using this product, particularly after removing my makeup.
Although I have combination-oily skin, this product still keeps my skin hydrated rather than feeling sucked dry of ALL my natural skin oil.
As any makeup and beauty lover knows, moisturizer is essential for keeping the skin looking and feeling its best.
A good moisturizer can help to hydrate the skin, lock in moisture, improve texture, and even out skin tone. This 24-7 moisture hydrating day & night cream does all that.
It's clinically proven to provide all-day hydration, revive dull and tired skin, and help reduce the appearance of redness.
And it's perfect for sensitive skin thanks to its calming properties. Best of all, it comes in a supersize option that will save you money and give you over 2x the product.
Holy grail product alert! Tula's Filter Blurring & Moisturizing Primer is a must-have for anyone who loves makeup.
This primer not only helps to create a smooth and even base for makeup but also helps to blur skin and give it a radiant, "filter-like" finish.
The best part about this primer is that it is powered by clean and effective ingredients like licorice and probiotic extracts, which help to target an uneven complexion and balance skin.
The formula is also non-comedogenic and won't clog pores. So if you're looking for a primer that does it all, look no further than Tula's Filter Blurring & Moisturizing Primer.
If this is your first time trying Tula, I recommend getting the Bestsellers Kit or the 5-Piece Essential Kit, or the Skincare Essentials Routine Kit as you discover what the brand's offerings.
Starting with a kit is always my defacto order when I try a new skincare brand. Psst! There's a reason why these kits are also bestsellers.
Plus the kits are currently 33% off, a discount significantly higher than the standard 15% discount for new customers.
2023 Tula Friends and Family Sale Discount Code
The 2023 Tula skincare Friends & Family Event discount code is coming soon. Bookmark this page and subscribe to our email list to be notified.
The discount code for the 2023 Tula Friends & Family Event is SAVE20. This discount works for any product listed on the website.
So whether you're in need of a skincare refresh or want to explore a new beauty brand, be sure to check out their Friends and Family Sale before it ends!
How Often Does Tula Have Sales?
Not very often! I've been watching Tula skincare for a while (because that's my job) and noticed that your best bet at getting anything better than 15% off is during their Black Friday Sale and the Friends & Family Event.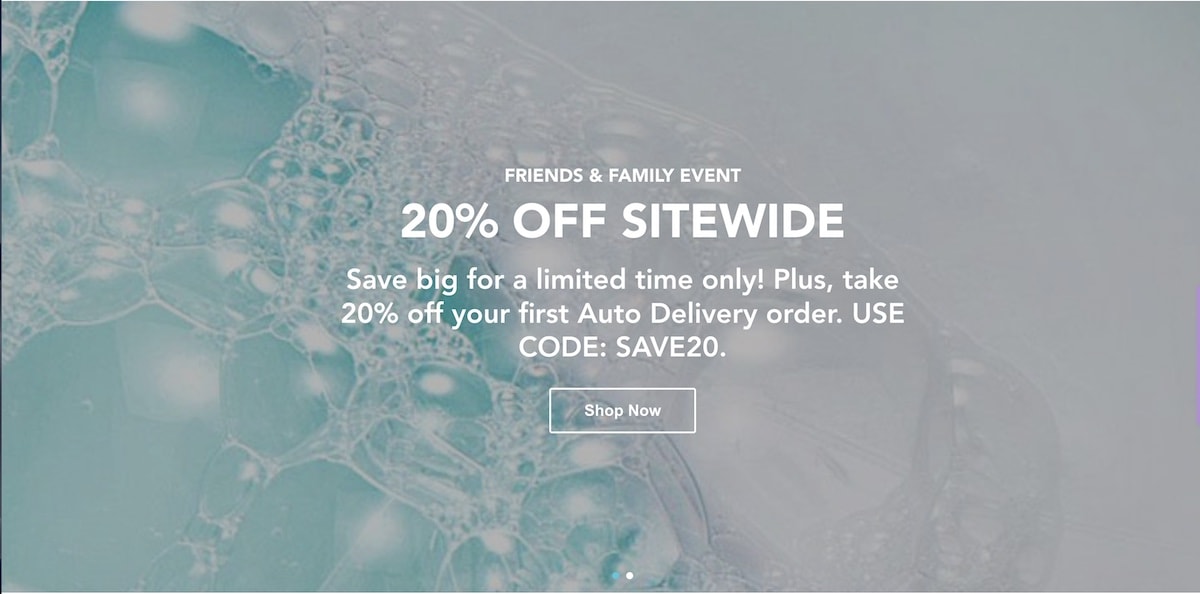 Is Tula Worth It?
Finding a skincare line that uses natural ingredients, is cruelty-free, and has proven results can be overwhelming.
Tula Skincare has become a popular choice for many people because it checks all of those boxes. Many customers who have tried the products report being highly satisfied with the results.
In addition to its effective formulations, Tula Skincare is affordable, offers free shipping and returns, and has body-positive messaging.
For anyone who is still on the hunt for the perfect skincare line, Tula Skincare is definitely worth trying out.
And if Tula skincare doesn't work for you within the first 30 days, they brand offers a generous return policy.
Is Tula skincare good?
Yes, Tula skincare is good. Tula skincare has been a cult favorite among makeup and beauty lovers for years and for good reason.
The brand offers a range of high-quality, effective products that are perfect for those with sensitive skin.
From gentle cleansers to hydrating moisturizers, Tula skincare has everything you need to achieve and maintain healthy skin.
Is Tula Cruelty Free?
Tula is a relatively new brand on the beauty scene, but they are already making a big splash in the beauty industry.
One of the things that have people talking is the fact that Tula is a cruelty-free brand.
When it comes to makeup, there are many options out there. But if you're looking for a cruelty-free and effective brand, Tula is a great choice.
All of their formulas are clinically tested by independent laboratories to ensure they are safe, effective, and potent.
Plus, they are certified cruelty-free, so you can feel good about using their products. So if you're looking for a makeup brand that is both gentle and effective, then Tula is a great option.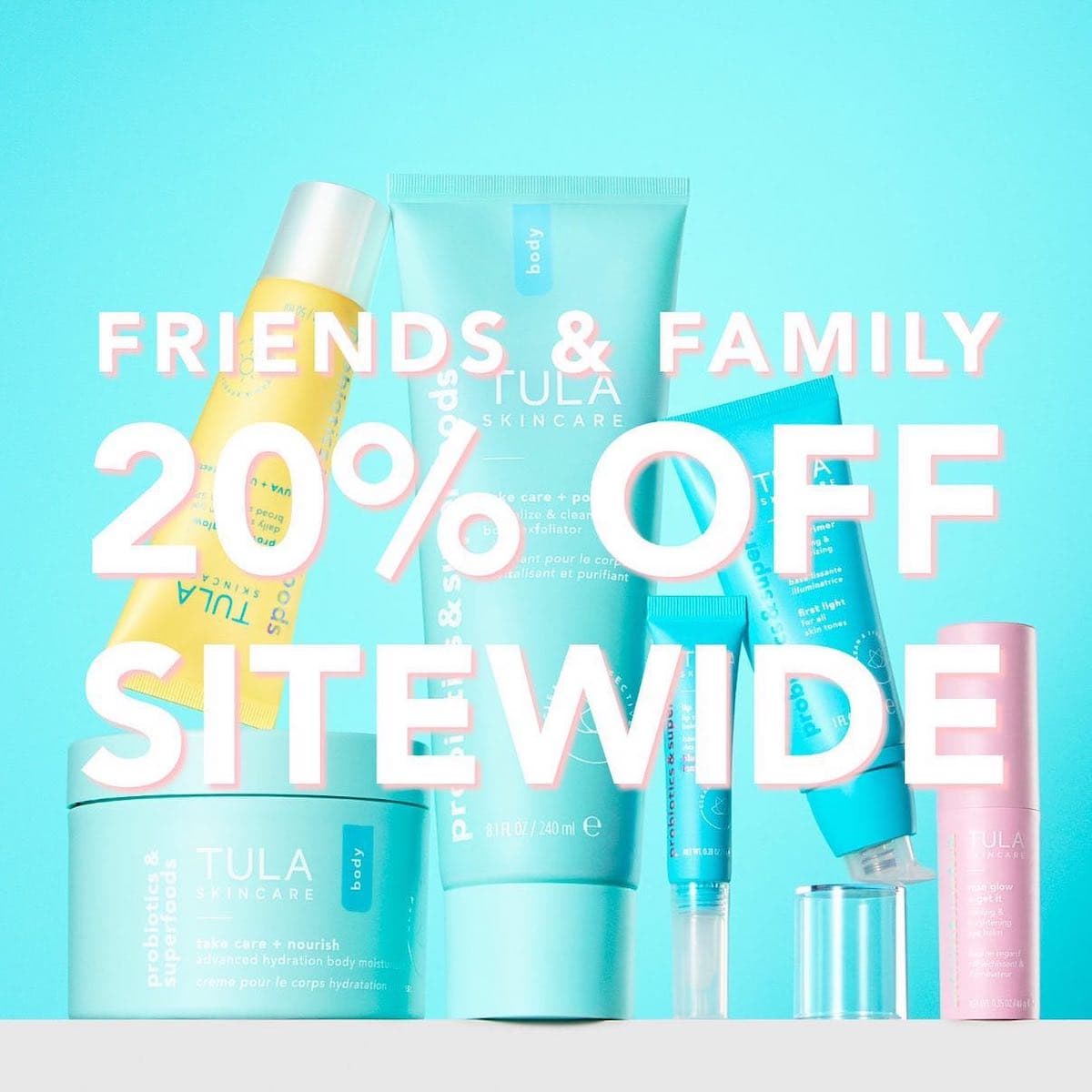 Does Tula have a student discount?
While Tula may not offer a student discount, they do have an ongoing 15% discount for new members. As a result, makeup and beauty lovers can still enjoy significant savings on their favorite products.
In addition, Tula frequently runs sales and promotions. If you'd love to be notified about the best Tula sales, be sure to join my newsletter.
Overall, Tula is a great choice for those looking for high-quality skincare products at a reasonable price.
Does Sephora sell Tula?
Yes! Lucky for you, Sephora and Ulta Beauty carry a selection of Tula products!
Whether you're looking for a face cleanser, toner, moisturizer, or serum, Sephora has what you need to get your skin glowing.
Plus, with Sephora and Ulta Beauty's rewards program, you can earn points with every purchase.
I've been accumulating a lot of points at both of these beauty retailers just by buying products I love and use routinely.
Not a Sephora Beauty Insider? Join here (it's free!). And you can also become an Ultamate Rewards Member for free here.
A funny thing just happened! While writing this article, I signed into my Sephora Beauty Insider account and realized that I was upgraded from Sephora Beauty Insider to VIB!
This just goes to show that you don't have to spend an arm and a leg to enjoy to perks (e.g. free shipping and free birthday gifts) of Sephora Beauty Rewards. Learn more here!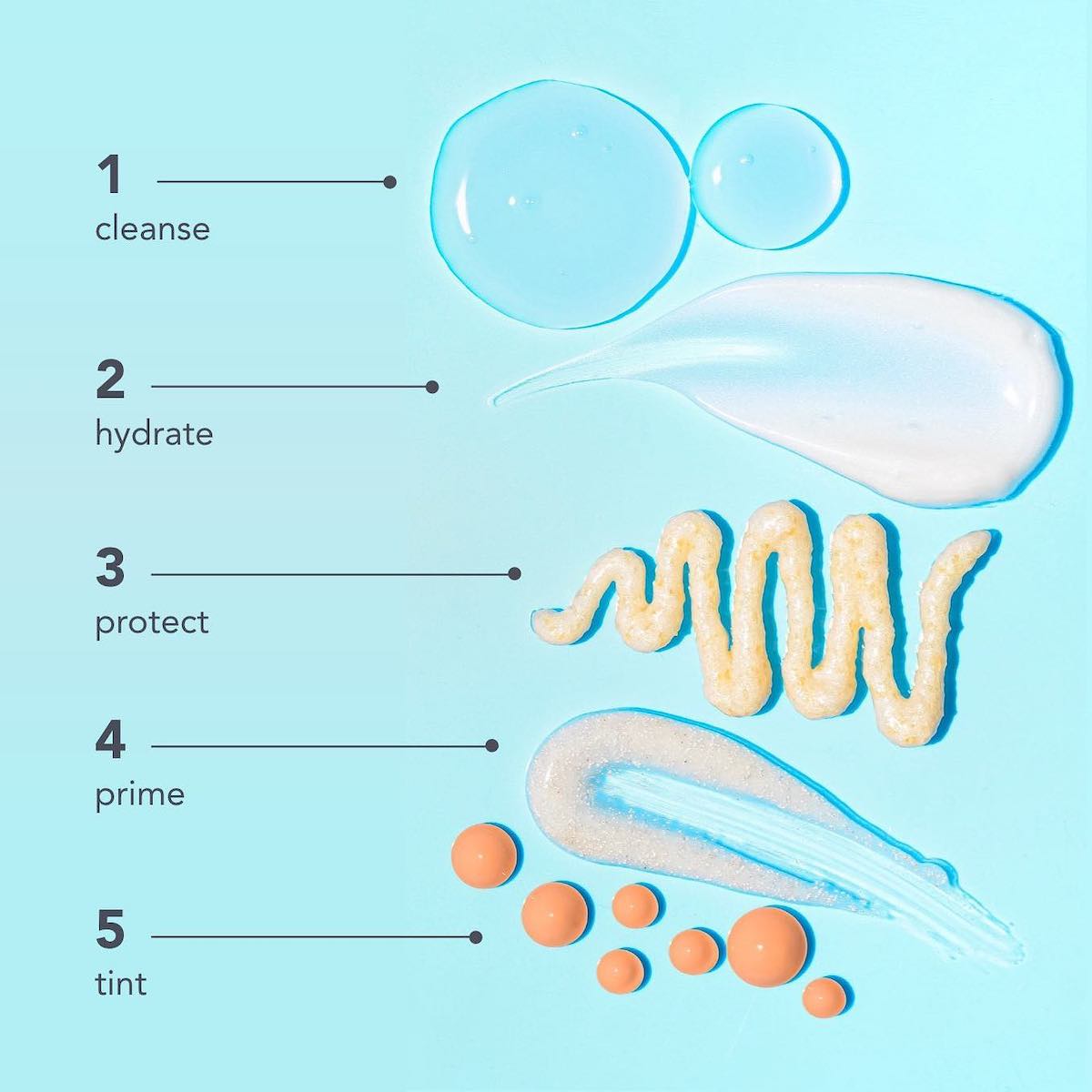 Final Thoughts About The 2023 Tula Skincare Sale!
The Tula Skincare Friends and Family Sale is the perfect time to stock up on all your favorite Tula products.
For a limited time, save 20% off sitewide no code needed with code SAVE20.
Be sure to check out some of the brand's top sellers like the 3-in-1 Acne Cleanser, Mask & Spot Treatment, Self-care Sunday Nourishing Face Mask and Glow & Get it Cooling & Brightening Eye Balm.
If you're new to Tula, my personal suggestion is to try one of these kits:
If you found this post about the 2023 Tula Friends and Family Event helpful, you'll love these related posts: