Why is Tory Burch So Expensive? Unraveling The 8 Reasons!
This post may contain affiliate links which means I will get a commission if you make a purchase at no additional cost to you. As an Amazon Associate I earn from qualifying purchases. Please read my disclosure for details.
If you're anything like me, you've probably been eyeing Tory Burch's wide range of handbags and shoes for a while now.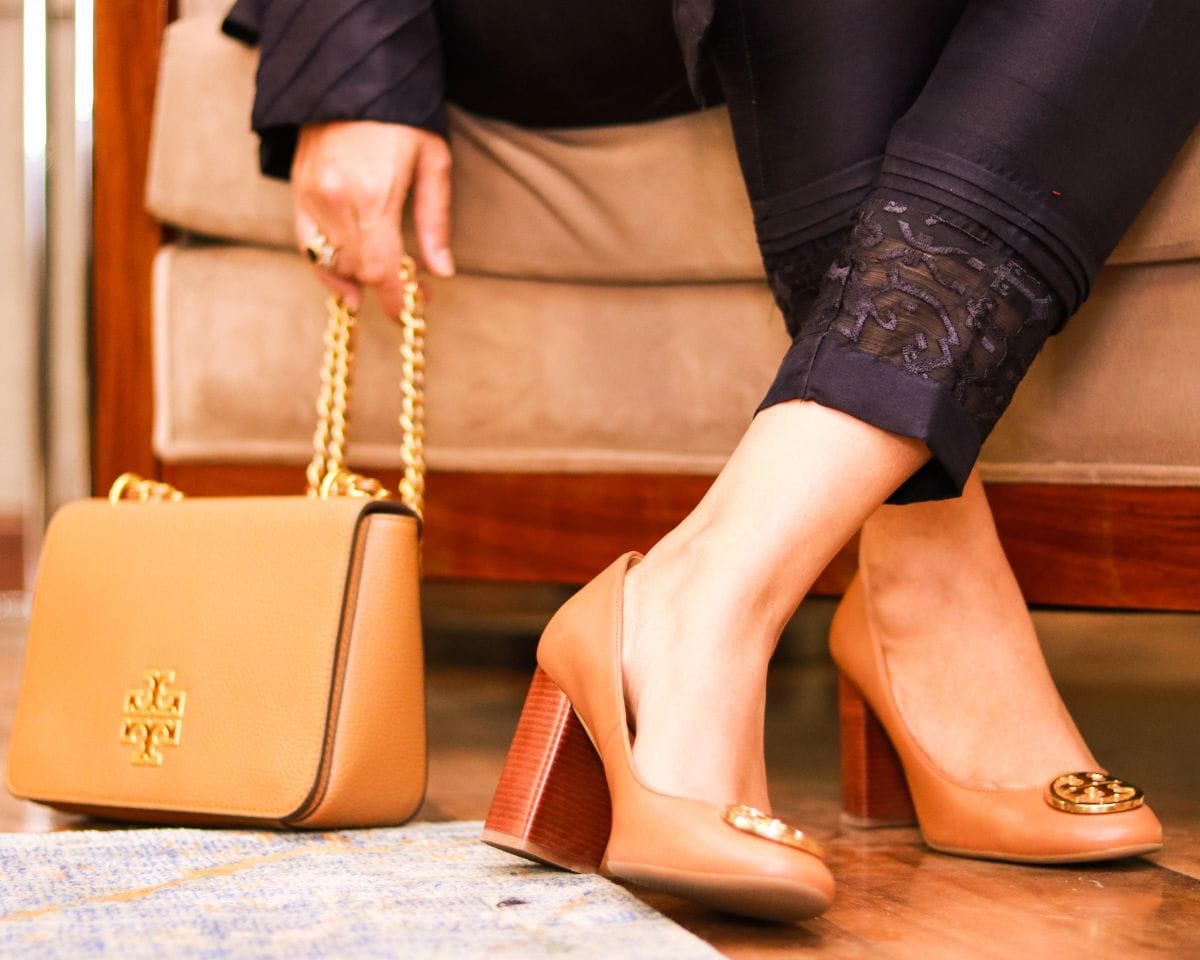 I mean, sure, they're gorgeous and all, but when you compare the prices to other mid-luxury brands, they can be seriously steep.
So, why is Tory Burch so expensive?
The Real Reason Behind Tory Burch's Steep Prices
Tory Burch is a mid-luxury fashion brand. That means she's positioning herself above everyday non-luxury brands and lower than luxury brands like Chanel and Hermes.
I still remember my first full-price Tory Burch purchase. It was a pair of leather riding boots that looked like these.
Sweat dripped down my spine as I shakingly entered my credit card information.
In this post, we'll delve into the main reasons why Tory Burch products come with a premium price tag.
From craftsmanship to exceptional quality, we'll explore why the cost of Tory Burch or may not be justifiable and how the brand has become a symbol of luxury and refinement.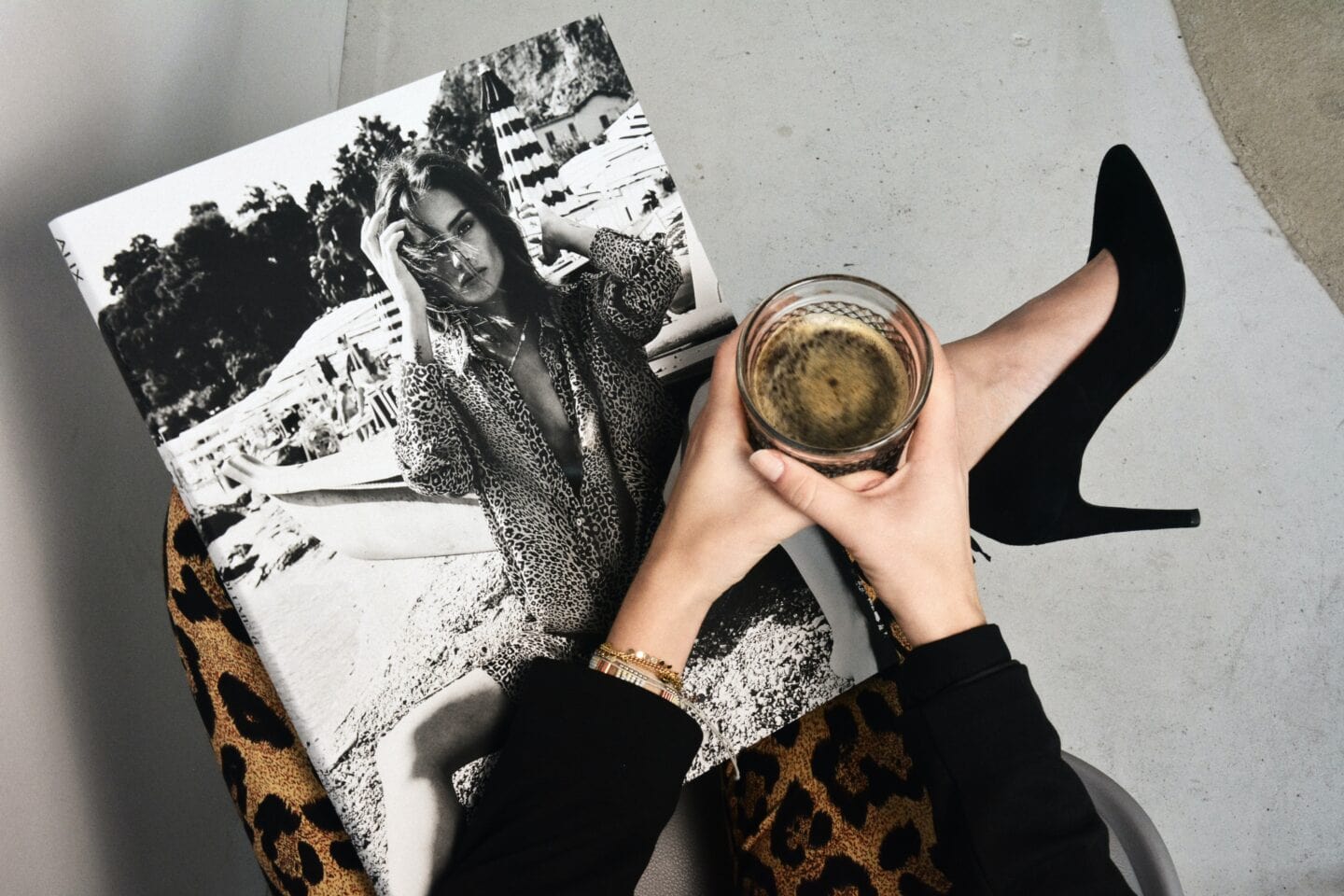 1. High-Quality Materials
Tory Burch products are not just expensive for the sake of being expensive – there's a good reason behind their hefty price tag.
You see, it is all about quality.
Take their current handbag collection, for example. Many of them are made from premium materials, like polished pebble leather. Trust me, not only does it look luxurious, but it also feels like butter in your hands.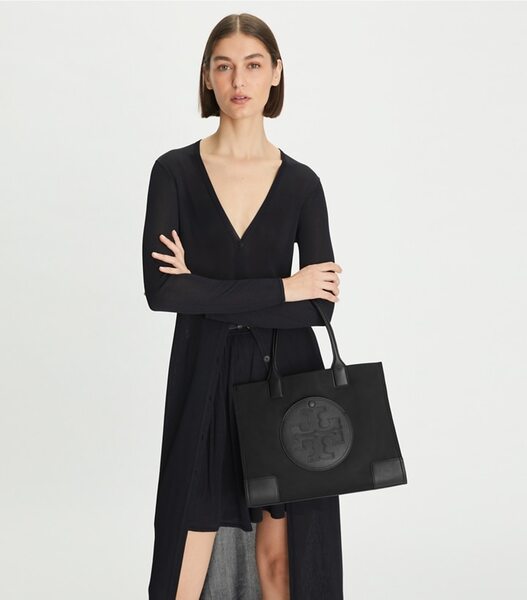 Pebbled leather is known for its durability and resistance to wear and tear (source). No wonder it's the perfect choice for high-end products.
In addition to premium leather, Tory Burch uses high-quality hardware in its products. From zippers to clasps and metal accents, the hardware is carefully chosen and crafted to look elegant and withstand regular use.
For example, the brand often uses custom-designed hardware, like the signature Tory Burch logo, because it's classic and relevant to the industry it serves.
Its design layout is also adaptable—meaning it can take on several colors and fit any marketing medium without compromising its message and quality (source).
2. Unique Designs
One of the many reasons Tory Burch stands out from other brands is their one-of-a-kind designs! The brand is a master at crafting classic styles and creating timeless pieces that exude elegance.
Tory Burch, the founder and creative director, has a strong background in fashion and art, which is evident in the sophisticated style and artistic designs of the brand's products.
In addition, owning a mid-tier designer bag or shoes from a well-known fashion house like Tory Burch is a status symbol for many.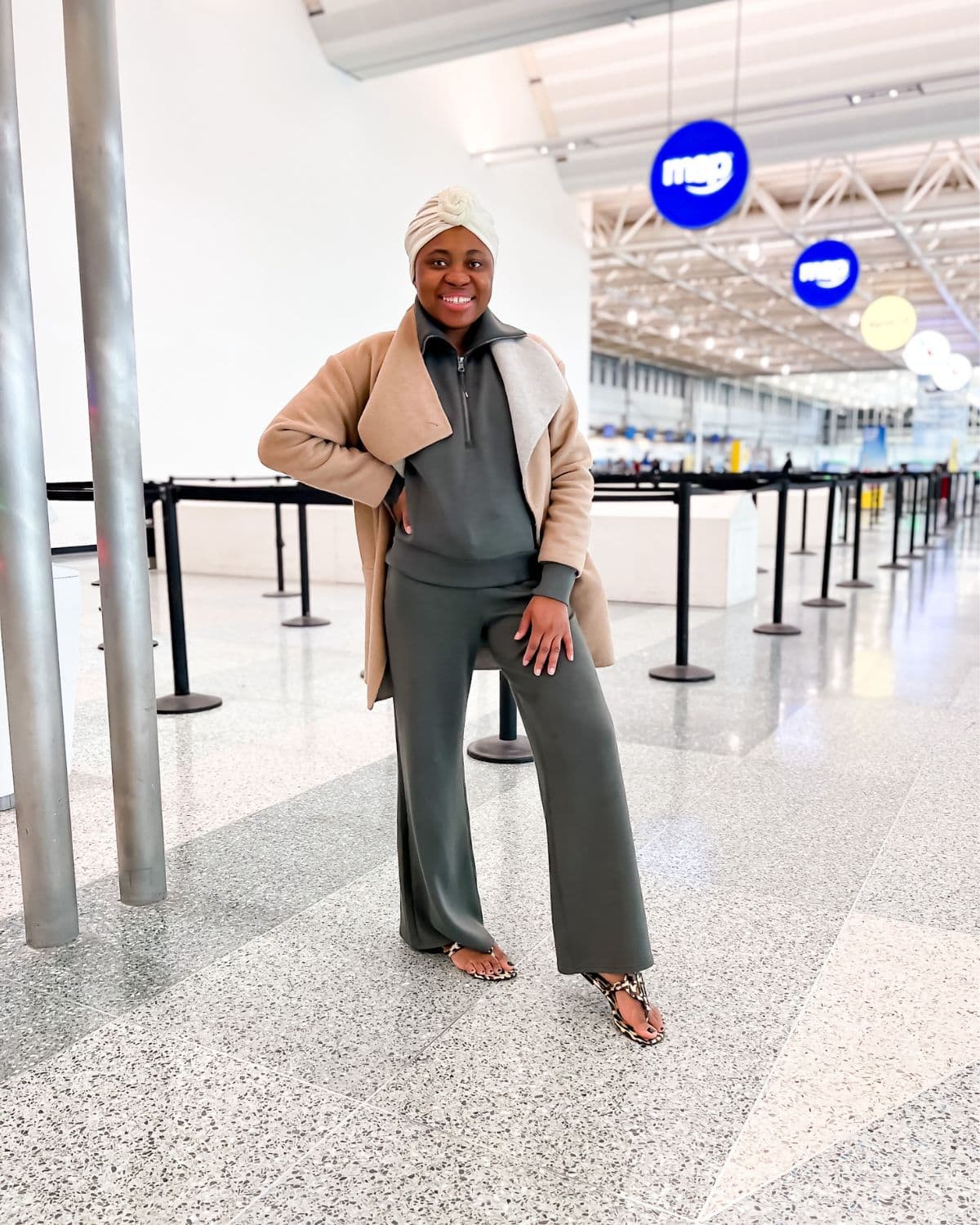 You have no idea how often I get compliments on these Tory Burch sandals compared to my no-name brand Walmart slides. It's intriguing, to say the least!
The brand's signature style includes clean lines, bold prints, and bright colors, which have become synonymous with the Tory Burch name.
All of these factors contribute to why Tory Burch is so expensive.
The investment is worth it for those who appreciate the perfect combination of classic and modern styles of Tory Burch.
Some of the brand's most popular styles include the Miller sandals, the Eleanor shoulder bag, and the Ella Bio tote.
The Tory Burch Miller sandals feature a leather upper with a laser-cut logo, adding an element of sophistication to the otherwise minimalistic design of Tory Burch.
Tory Burch's classic designs have become synonymous with the brand's distinct style, which is characterized by sophisticated and attainable luxury.
3. Production Costs
The production costs associated with creating Tory Burch products play a significant role in determining their final pricing.
Tory Burch creates stylish designs that cater to fashion-conscious consumers. While their commitment to ethical production is commendable, it inevitably increases the overall production costs, which are then reflected in the retail price.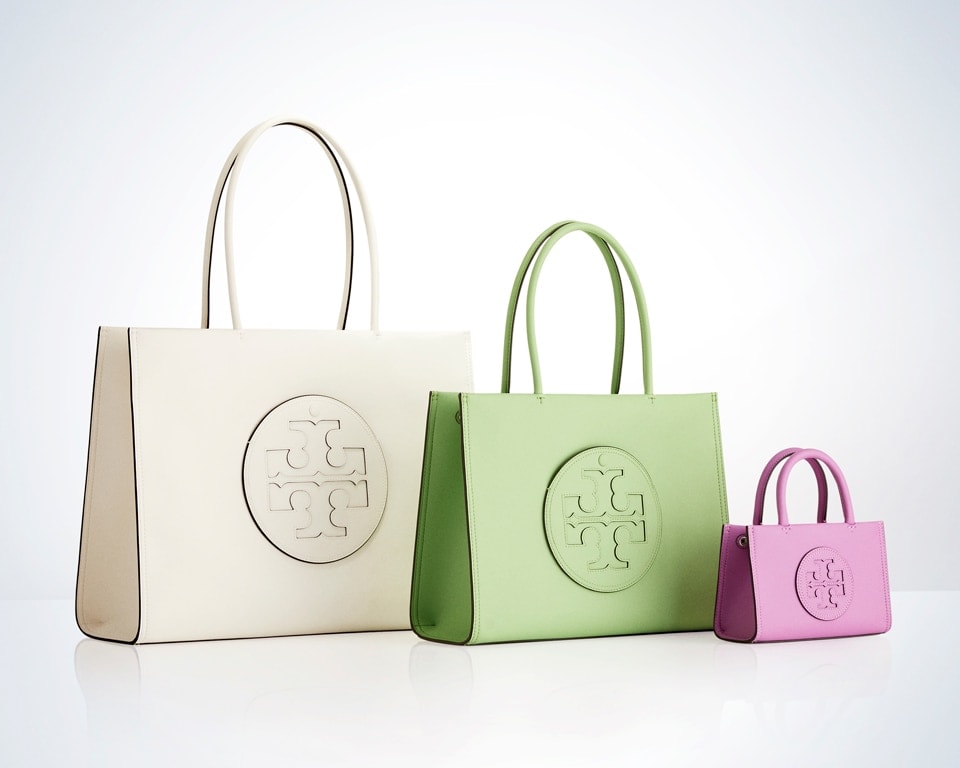 4. Marketing and Branding
It's important to consider the role of marketing and branding in shaping the perception and value of Tory Burch products.
I know that Tory Burch has a strong presence in the fashion world thanks to its well-executed marketing campaigns and collaborations with high-profile celebrities and influencers.
These marketing efforts helped to establish Tory Burch as a luxury brand known for its stylish designs and innovative fashion creations.
The brand embodies timeless elegance by evoking a sense of exclusivity and high-end fashion design, which further justifies the higher price point.
As a result, when we think of Tory Burch, we envision a world of luxury and sophistication, where each item is a testament to the brand's dedication to creating beautiful and high-quality fashion pieces.
5. Labor Costs
As I continued to dig deeper into the reasons behind the high price tag of Tory Burch products, I discovered that labor costs also play a significant role.
The combination of labor costs and the rising price of materials used contributes to the higher price tag, but it's a cost that many fashion-conscious consumers are willing to bear to support a brand that they love, myself included.
In my opinion, supporting a brand that values its workers and creates stylish designs in various sizes, like Tory Burch's, is worth the extra expense.
6. Research and Development
Another factor I found that contributes to the price of Tory Burch products is the investment in research and development.
The brand is constantly striving to create innovative and unique products that cater to its customers' evolving tastes and preferences. This requires significant investment in researching new materials, design techniques, and manufacturing processes.
I appreciate Tory Burch's dedication to staying ahead of the curve and offering timeless designs.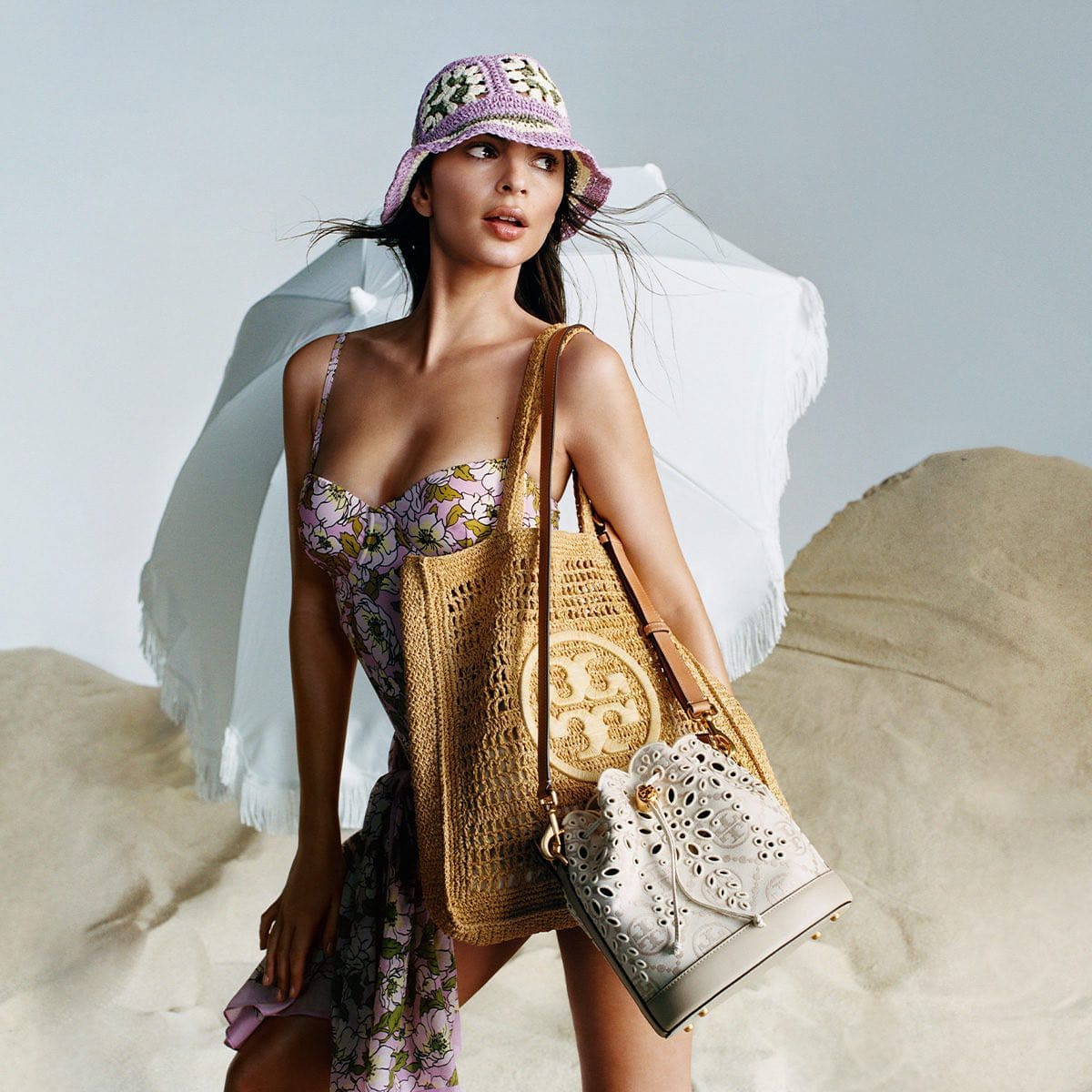 This year's ready-to-wear collection offers a range of clothing items that are perfect for any occasion.
The limited edition collections are highly sought after by collectors and fashion enthusiasts alike, contributing to their exclusivity and expense.
7. Distribution Costs
Tory Burch maintains a global presence, with products being sold in numerous countries worldwide. This requires a robust distribution network, including shipping, warehousing, and maintaining retail stores.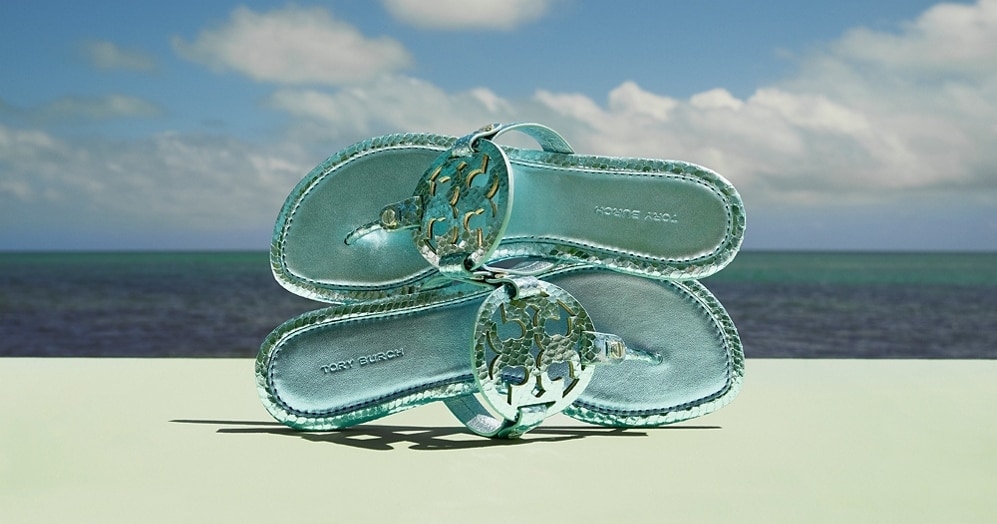 These distribution costs can add up, especially when considering the brand's commitment to maintaining a high-quality retail experience for its customers.
As someone who appreciates luxury fashion, I can't help but compare Tory Burch to other expensive brands in terms of style and fashion design.
8. Brand Reputation
One reason I found that contributes to Tory Burch's high prices is its well-established brand reputation.
Over the years, the brand has cultivated a strong and recognizable image in the fashion industry, attracting a loyal customer base.
Tory Burch's reputation has been further solidified by the endorsement of numerous famous people and fashion influencers.
Celebrities like Jessica Alba and Sydney Sweeney (aka Cassie Howard) have been spotted wearing the brand's products.
These endorsements make the brand even more desirable and help it maintain its high prices.
A classic example? The Miller sandals.
The popularity of Tory Burch Miller sandals is undeniable, thanks to their comfortable design and stylish look. Whether dressed up or down, the Tory Burch Miller sandals are a versatile addition to any wardrobe.
Considering the brand's reputation, celebrity endorsements, and customers' trust in the quality and style of Tory Burch products, it's no surprise that they come with a higher price tag.

The 5 Best Tory Burch Bags
If you're considering making a Tory Burch bag your first-ever mid-luxury product, I'm here to help you choose the perfect one that complements your style and meets your needs.
So, let's dive right in and explore the top 5 Tory Burch bags I recommend for your first buy:
A classic choice for any fashion lover, the Perry Triple-Compartment Tote is a versatile and functional option for your first Tory Burch bag.
Crafted from polished pebble leather, this classic tote features three compartments, including a central zip pocket, which makes organizing your essentials a breeze.
This makes an excellent choice for an everyday tote with its minimalist design and spacious interior. Perfect for any special occasion too!
If you're looking for an American style and elegant option, the Kira Chevron Convertible Shoulder Bag is perfect.
This sophisticated bag features a quilted real leather design with the signature Tory Burch logo in gold-tone hardware.
With its convertible chain strap, this versatile bag can easily transition from a daytime crossbody to a stylish evening shoulder bag.
If I could only get one TB bag, it would be this shoulder bag. I actually had her on my Christmas wishlist!😍
And for my budget-conscious fashionistas, this quilted bag is giving off Chanel-inspired vibes!
For those who prefer a compact and functional accessory, the Fleming Soft Zip Continental Wallet is an excellent choice.
This sleek and stylish wallet, featuring the brand's distinctive quilted pattern and a tasseled zip, has multiple card slots, bill compartments, and a zippered coin pocket to keep all your essentials organized.
If you're a fan of the popular camera bag silhouette, the Tory Burch McGraw Camera Bag is a fantastic option for your first purchase.
Made from polished pebble leather with a simple yet elegant design, this bag offers a spacious main compartment and an adjustable shoulder strap, making it ideal for on-the-go fashion lovers.
First things first, this bag is just the right size – not too big and not too small – it's just perfect for everyday use. And the design gives it a unique and trendy look that will definitely make heads turn.
The T Monogram Bucket Bag is perfect for those who want a neutral staple accessory. This charming bucket bag showcases Tory Burch's iconic Miller logo, crafted from smooth leather.
With a drawstring as closure and an adjustable shoulder strap, this compact bag adds a touch of flair to any outfit.
Each of these Tory Burch bags offers a unique and comfortable design and features that cater to different tastes and requirements.
No matter which one you choose as your first Tory Burch bag purchase, I'm confident that you'll fall in love with the brand's dedication to quality, style, and luxury.
Is Tory Burch Worth The Money?
Yes, Tory Burch is absolutely worth the money. The quality holds up well, I get tons of compliments on them, and their prices are reasonable for a mid-luxury brand.
While their products may be more expensive than some other brands, the attention to detail, timeless designs, and the brand's dedication to quality make them a valuable addition to any wardrobe.
Tory Burch Alternatives
If a Tory Burch purchase seems like too much of an indulgence for you, why not try similar alternatives that offer the same look and feel – just with different branding?
Tory Burch is known for its wide variety of products, distinct style, and sophisticated aesthetic. It offers a vast range of products, from handbags and shoes to accessories, in bright colors and classic designs that exude sophistication.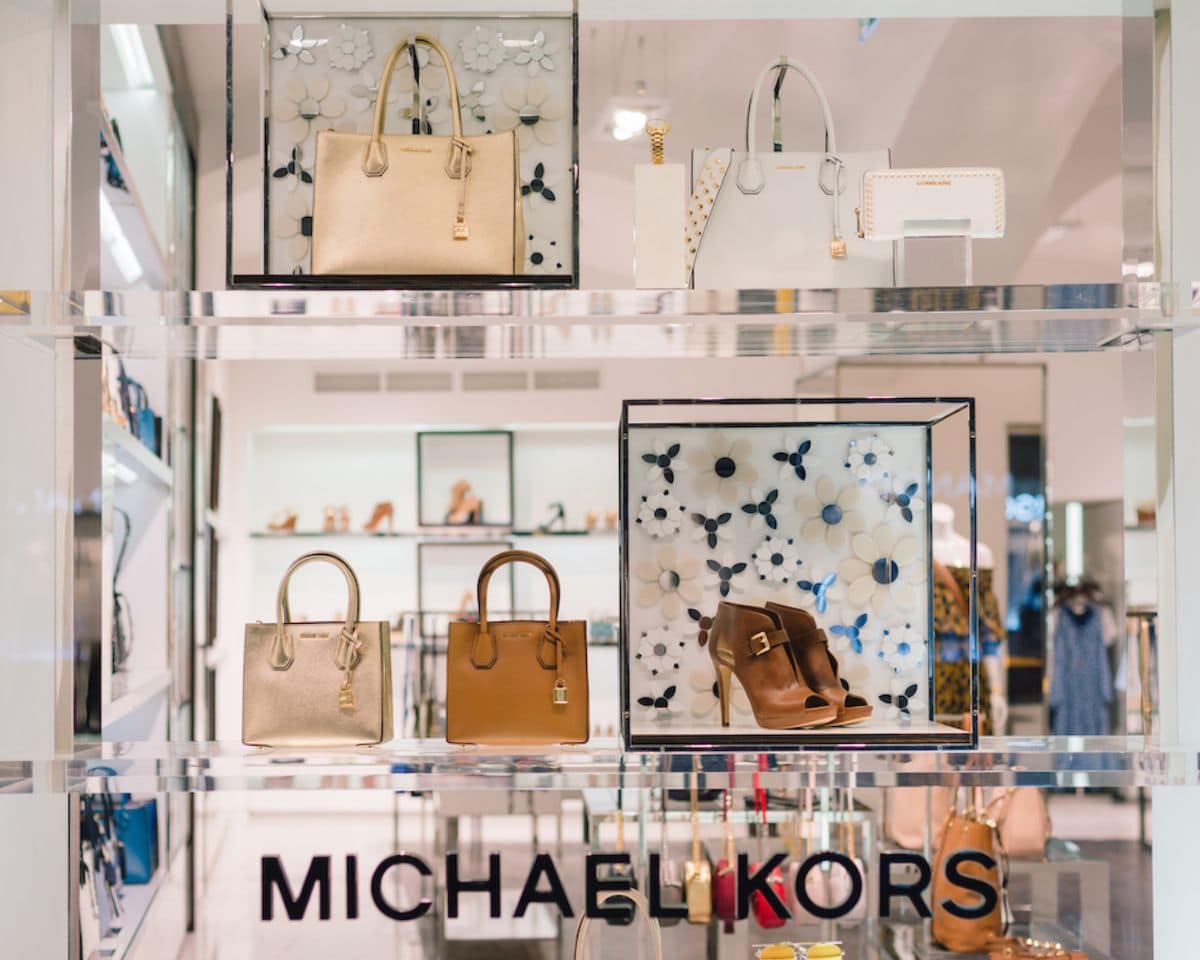 But if you're looking to save while still enjoying a touch of luxury, there are several alternative options available that cater to different budgets and offer attainable luxury.
Here are my top mid-luxury Tory Burch brand alternatives that offer a similar look for less, showcasing a wide variety of products and classic designs:
FAQ About Tory Burch

Is Tory Burch considered high-end?
No, Tory Burch is considered a mid-tier luxury brand, offering high-quality products and unique styles that cater to a wide range of consumers.
Which is the higher brand, Coach or Tory Burch?
Both Coach and Tory Burch are reputable mid-level luxury brands with distinct styles and aesthetics. It depends on personal preferences to determine which is considered "higher."
Do Tory Burch bags hold their value?
No, Tory Burch bags and most other mid-tier designer brands do not hold their value. They, however, last a long time.
What brand is equal to Tory Burch?
What designer bag does not lose value?
Top-tier designer bags from brands like Chanel, Hermès, and Louis Vuitton tend to hold their value well, sometimes even appreciating over time due to their enduring popularity, craftsmanship, and premium materials.
Final Thoughts on Why Tory Burch is so Expensive
Tory Burch is considered expensive due to various factors, including high-quality materials, unique designs, production costs, labor costs, marketing and branding efforts, and distribution costs.
Tory Burch offers iconic products, such as the McGraw Camera Bag and the Tory Burch Miller Sandals, perfect for women who value the brand's distinct designs.
So, is Tory Burch worth the investment? It ultimately depends on individual preferences and values.
Your turn! Why is Tory Burch so expensive? I bet you know the answer to this question now. If you found this post helpful, you'll like these related posts: