15 Phenomenal Quilted Bags That Look Like Chanel
This post may contain affiliate links which means I will get a commission if you make a purchase at no additional cost to you. As an Amazon Associate I earn from qualifying purchases. Please read my disclosure for details.
Just as makeup is a girl's best friend when it comes to beauty, handbags are a girl's finishing touch to any outfit she plans to wear regardless of the occasion. Today, I've rounded up 15 terrific quilted bags that look like Chanel.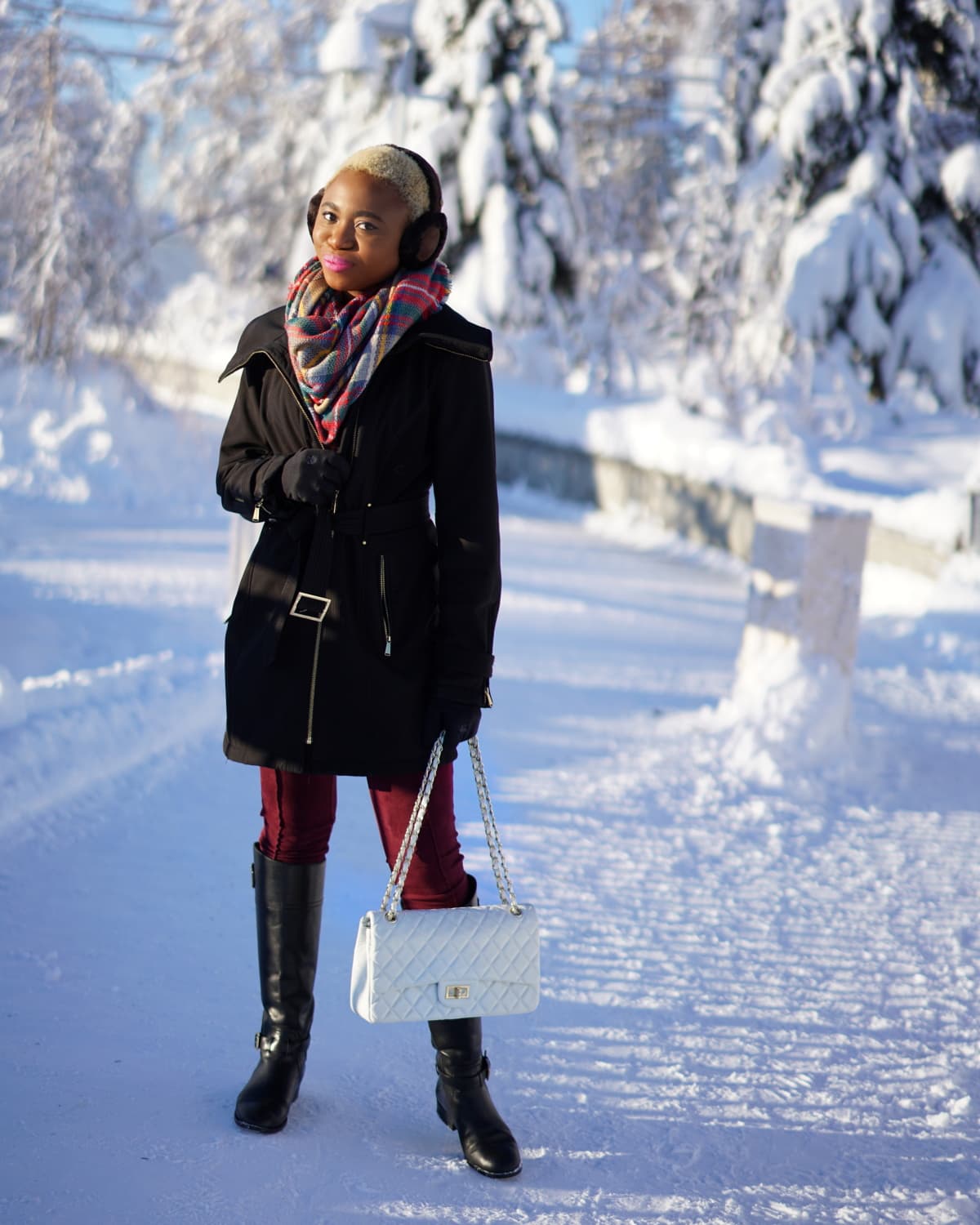 Although the quilted pattern was previously reserved for older/more mature women, Chanel has transformed this style of bags into a highly sought-after design for the modern-day fashionista.


Diamonds may be forever but classic handbags last a lifetime. But if you want to save rather than splurge on bags that look like Chanel, you'd love these high-quality, affordable handbags from brands like Rebecca Minkoff, Aldo, Steve Madden, KC Jagger and more.



15 Terrific Quilted Bags that are Modern and Stylish
Just a few years ago, quilted handbags were an unspoken fashion faux pas reserved for our aunts and grandmothers. Today, these bags have become a must-have. From renowned designers like Chanel and Gucci to affordable brands like Steve Madden and Aldo, these bags that look like Chanel add texture and depth to our ensemble.


At first glance, you'd notice a striking resemblance between this affordable handbag for the Chanel 2.55 handbag. The KC Jagger quilted purse features the same retro timeless look and interlocking chain strap. You can wear it as a crossbody bag or a little shoulder bag by doubling the chain strap.


The faux leather is smooth with diamond quilting, and it comes with a flap-top, which is similar to a Chanel Flap Bag but with push-lock closure. They both share Chanel's love for shoulder chain straps. The KC Jagger Quilted Flap-Top bag comes with a side pocket under the flap and open compartment to carry your essential quickly, and it is available in several colors of choice.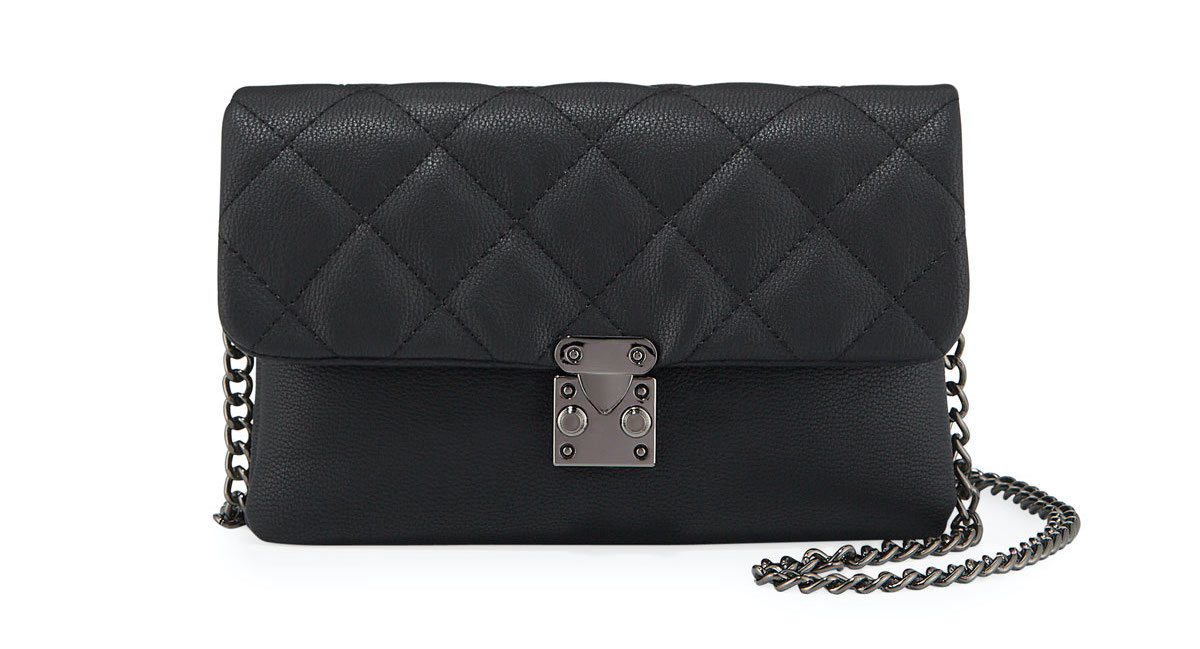 ---
The Rebecca Minkoff Eddie Flap Shoulder Bag is a beautiful quilted bag that gives you that premium feels for a fraction of the price of a brand name bag. Although obviously different, the Rebecca Minkoff shoulder bag reminds me of the Chanel Flap bag.


This designer bag comes in ten different colors with premium quality quilted pebble leather and completed with adjustable silver-tone chain strap. The stylish and functional magnetic flap closure makes it easy to secure your sundries.


With a back slip exterior pocket and interior zip pocket, the Rebecca Minkoff bag is a very classy option for any outfit and occasion. The Rebecca Minkoff Eddie Flap Shoulder Bag is also available on Zappos and ShopBop.


---
Another fun quilted purse is this small crossbody by Mellow World. Just like the Chanel Wallet on Chain bag, the quilted wallet is designed to carry your essentials. The soft buttery feels and look of the quilting on this faux leather bag gives it a chic look.


The gold chain adds a classic finish to the crossbody making it a stylish yet functional accessory for your everyday needs and casual night outs.


One thing I love about the Amanda Quilted Wallet is that the turn-lock reminds you of the iconic mademoiselle locks on the Chanel 2.55 handbag. The petite structure of the wallet and the interwoven chain strap with faux leather gives a luxury feel for less.


---
A super classy and sophisticated bag from the stable of Ted Baker is the Jaydaa Leather Croc Print Envelope Bag (also available at TedBaker.com). This structured bag is made to perfection with 100% leather. This classic Ted Baker handbag is a versatile piece that will add a touch of elegance to your style persona.


Although the croc print bag is significantly less expensive than its luxury counterpart, Ted Baker does not compromise on quality. The bag is created from croc-embossed leather, detailed with gold-tone chain shoulder strap, metal hardware, and the Ted Baker branding.


The lined interior has a functional zipped pocket. Those looking for an alternative to the Chanel Boy Bag would love the bold statement of the Jaydaa Envelope bag.


This Rebecca Minkoff chevron quilted leather bag is probably one of the most popular bags that look like Chanel. The quilted detail contrasts beautifully with the black-tone chain and leather strap.


The structured design makes it an amazing purse for work and a go-to bag for special events. This leather bag is available in a classic size just like the Chanel Boy Bag and a smaller version here. The Rebecca Minkoff Small Love Quilted Leather Bag is also available at ShopBop, NordstromRack, and Saks Fifth Avenue.


This Dasein crossbody is probably one of the closest alternatives to the Chanel Boy bag. If you appreciate a good vegan leather accessory, the Dasein quilted purse is for you. Designed to look impeccably stylish, this structured purse will be suitable for almost every outfit.


You'll also notice that the faux leather base is attractively intertwined with a gold-tone detachable chain handle and crossbody strap. You can't go wrong in this classic Dasein Quilted Crossbody Bag. The Dasein Quilted Crossbody Bag is also available on eBags and Overstock.


---
---
Just as its name implies, this vegan leather bag from Lulus is a real stunner. The Quilted Crossbody Bag will uplevel your style. The understated gray color makes you want to luxuriate with this crossbody bag. The handbag features a rectangular soft structure with a bold gold-tone chain and interwoven leather handle.


As you would expect from bags that look like Chanel, the quilted pattern gifts the stylish handbag a mature yet classic look. There is an external pocket for easy access on the go, a spacious interior with two zippered compartments, and a sidewall pocket for convenience. This vegan leather bag has it all.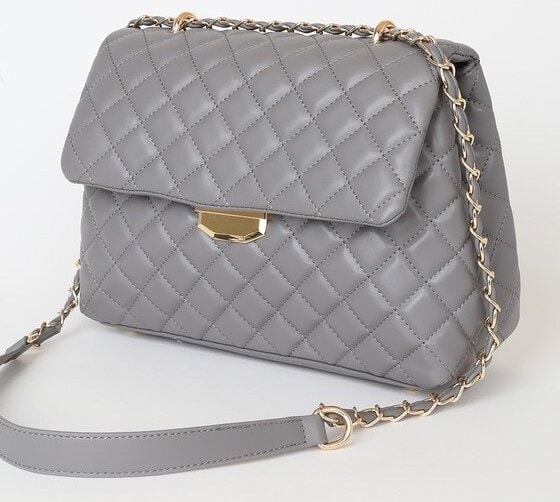 ---
You can't ignore this stunning vibrant red quilted bag from Red Dress Boutique. This little gem is a surefire way to keep you looking fabulous and classy like the Polished and Poise vegan leather bag.


Not only is this chevron style handbag available in this hot red color, but you can also scoop it up in white, pink, blue, tan and more colors. You will look nothing short of polished and poise rocking this under $50 quilted shoulder bag to your next outing.
---
Totally crushing on this quilted black handbag. This beauty is perfect for the lady looking for a small yet functional crossbody bag to hold all your essentials on a day out. The Paulette quilted handbag is versatile and sleek to keep your style down to earth and sassy.


The rectangular structure is firm by design to keep your goodies in place. On the front is a magnetic flat closure followed by a gold chain shoulder strap. Quilted style bags are no longer reserved for a mature audience. You can choose to dress up or dress down this amazingly affordable bag from Lulus.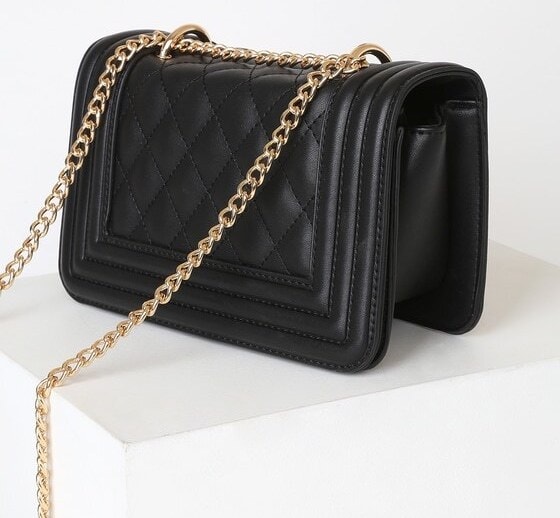 ---
I too had my eyes on this fabulous satchel the moment I found them online. The Aldo Glenda Satchel Bag is a show-stopping accessory that adds a playful pop to your style – office, date night, and casual. The modern spin on this top handle bag is not something we see every day.


As if the quality craftsmanship and multiple compartments are not convincing enough, the Glenda satchel is under $50 and available in other fun colors. Although this Navy-Red combination is my top pick, the blush and cream prints are the icing on the cake.


Any way you choose to rock this spunky bag, you are sure to make heads turn with the Aldo Glenda Satchel Bag. Read what other people are saying here. The Aldo Glenda Satchel Bag is also available on Zappos.


---
Whoever said fanny packs were out of style would be in for a big surprise. Belted waist bags are back like they never left. Big designers like Gucci and Chanel know this fact and that's why bags like the Chanel Waist Bag continue to be a big hit.


Retailers like Steve Madden have made this on-trend style a wardrobe staple for fashionistas with the creation of the Bfanny Belt bag. Unlike the other quilted bags, this purse is a youthful take on a classic style.


This quilted belt bag by Steve Madden is lightweight and super comfortable to wear. The waist purse features an adjustable faux leather belt with some metallic hardware. The spacious interior is fully lined. Rock this chevron-quilted bag as a fanny pack, crossbody bag, or shoulder bag to suit your style and occasion.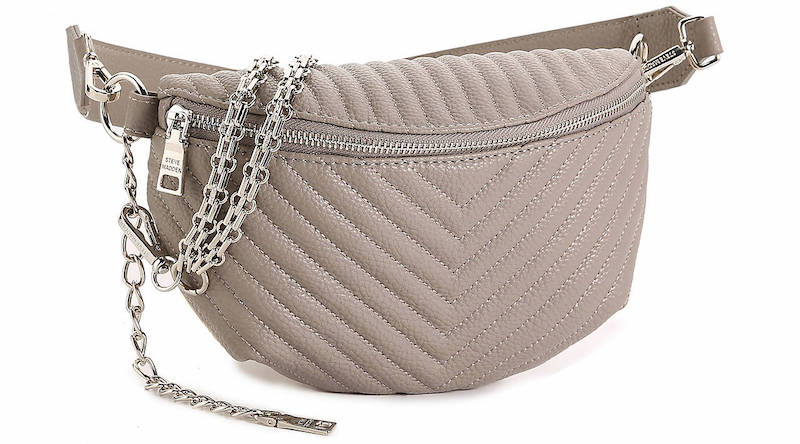 ---
The Aldo Greenwald Bag is not just another black bag, it is a unique structured bag that commands a luxury flair. The quilted style makes this fun handbag looks like Chanel but different in its own way.


At a price point that simply cannot be ignored, get the Greenwald bag in the solid black color as you go-to handbag or in the on-trend animal print pattern. You seriously can't go wrong with either (or both) of these crossbody bags. And if we're keeping it real, the careful placement of the all-black interlocking chain strap around the perimeter of this under $60 handbag has luxury touch.


The purse features a magnetic closure on the chevron foldover flap, a spacious interior compartment, and a removable chain strap for convenience as a clutch. The Aldo Greenwald bag is also available on Amazon here. It ships free with free return with Amazon Prime (get your free 30-day trial here or free 6-months trial here for students).


---
Rounding up this epic list of the 15 best quilted bags that look like Chanel is this hobo backpack. This quilted bag reminds me of both the Chanel Bucket Bag and Chanel Backpack. The Saratoga bag is made from 100% premium quality vegan quilted leather.


One unique feature I am fascinated about is the two-tone color chain, gold on one side and silver on the other, making this bag a fashion statement accessory.


This backpack is for a busy and fun casual day out and also serves as an excellent travel companion. And if black is not your style, there are 6 more color options to choose from including hot red, pastel pink, and eye-catching metallic silver. This beauty ships free with free return with Amazon Prime (get your free 30-day trial here or free 6-months trial here for students).
Frequently Asked Questions about Bags That Look Like Chanel
How much is a Chanel handbag?
The average starting price for a Chanel handbag is $2,500. The price depends on the size, color, style and market demand. You can get the Chanel Wallet on Chain Bag for $2,500. 
Where are Chanel bags made?
Original Chanel bags are either made in France or Italy. Stay clear of "Chanel" bags that say "made in Paris" or any other place in the world outside France or Italy as those are likely not authentic (source).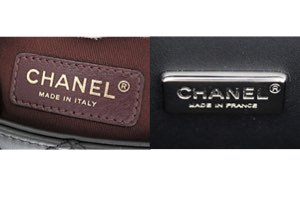 What brand is the most expensive bag?
According to Luxatic, Chanel holds the number one spot on the list of the most expensive handbags in the fashion world now. But looking at Handbag Clinic, Mouwad's '1001 Nights Diamond Purse', made in 2011, holds the Guinness World Record for the most expensive handbag in history.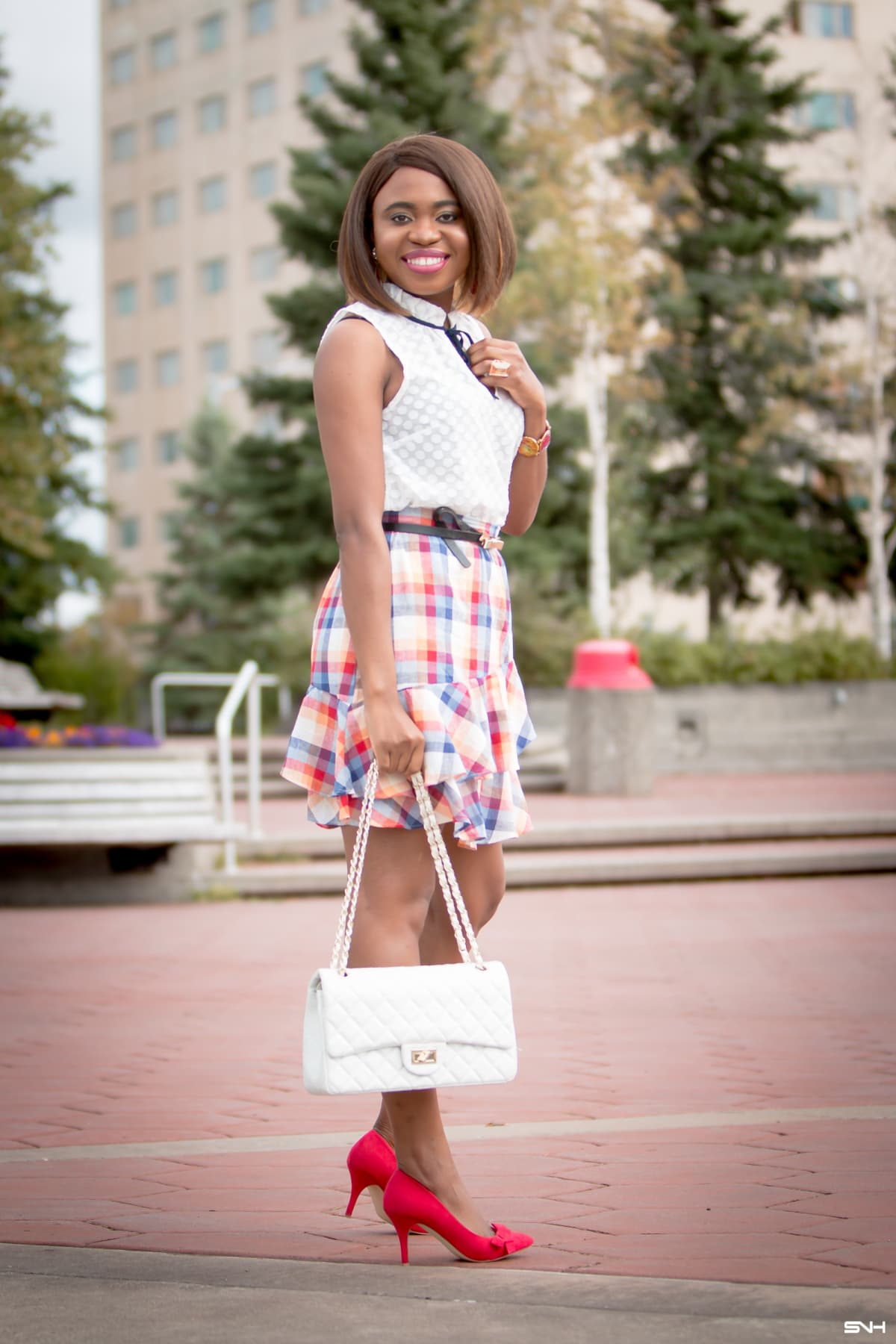 These are the best quilted handbags for women this year:
CONCLUSION
Every stylish modern-day woman needs handbags that make a style statement. Quilted bags are no longer reserved for the mature audience (aka your aunt or grandma).

Designers, both high and low, have refreshed this classic pattern in a way that it appeals to ladies across the spectrum.
Wear your quilted bag to work, weddings, classes, or take it as your personal item to your next travel destination.


PIN FOR LATER!