Is Romwe Legit? Is Romwe a Scam? An Honest Romwe Review | My Experience
This post may contain affiliate links which means I will get a commission if you make a purchase at no additional cost to you. As an Amazon Associate I earn from qualifying purchases. Please read my disclosure for details.
I've seen it. And I bet you've seen it too! Those stunning clothes from Romwe plastered around the internet. But this begs the question:

Is Romwe legit?
Or is Romwe a scam?


I'm dishing my honest review about my experience shopping at Romwe, things to look out for, and what you should expect IF you decide to shop at this Asian store.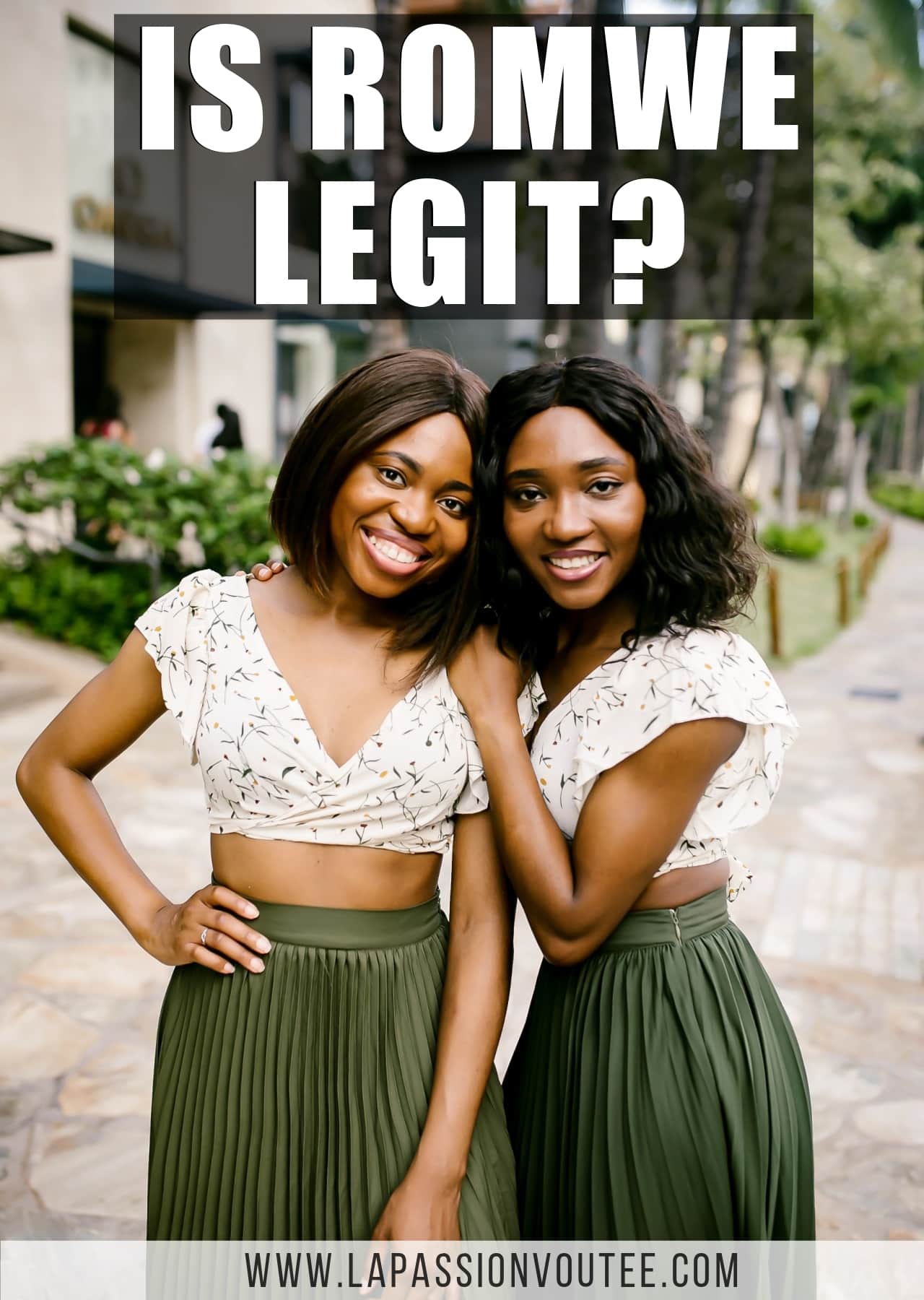 But first, a little disclaimer. This post was not sponsored by Romwe nor was I compensated for writing this article. All opinions expressed in this post are my own. And honestly, Romwe might never want to work with me after reading this review. And that's totally ok.


As a college student with a love for fashion on a tight budget, I had my eyes on high alert for the best and most affordable pieces I could find. Romwe kept coming up everywhere I looked. Curiosity got the better part of me.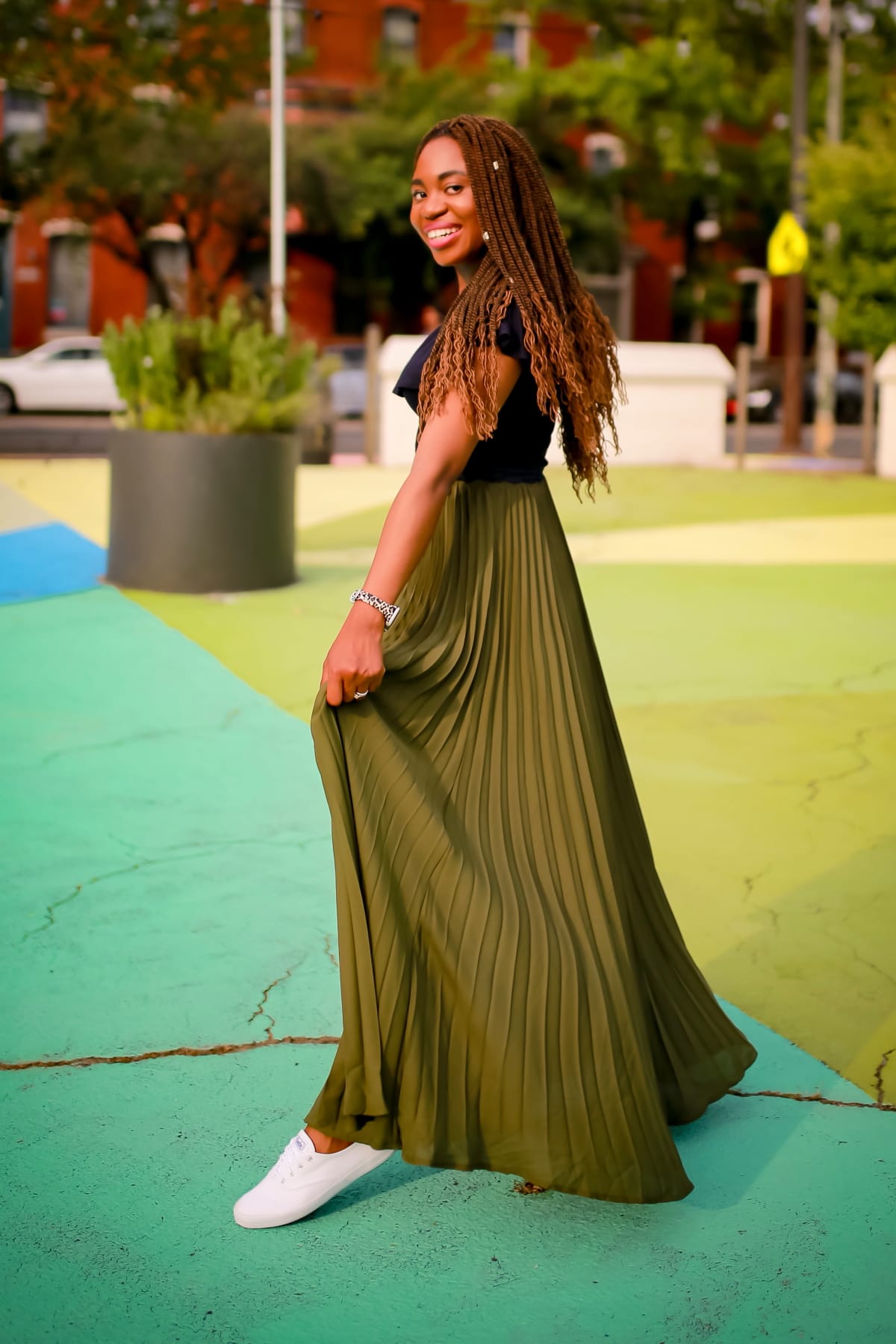 And yes, I'll be the first to admit that I got sucked into the Romwe hype: hook, line, and sinker. In 2015, ordered a few articles of clothes from this online store. And the rest was history. Or so you'd think!


I lived in Alaska at the time so shipping took a little longer than expected. Long story short, only three of the six pieces I ordered were good quality; this white dress, this mini dress, and this scallop hem dress (sorry I don't have a better photo).


But over time, these were some of the pieces I ordered from Romwe.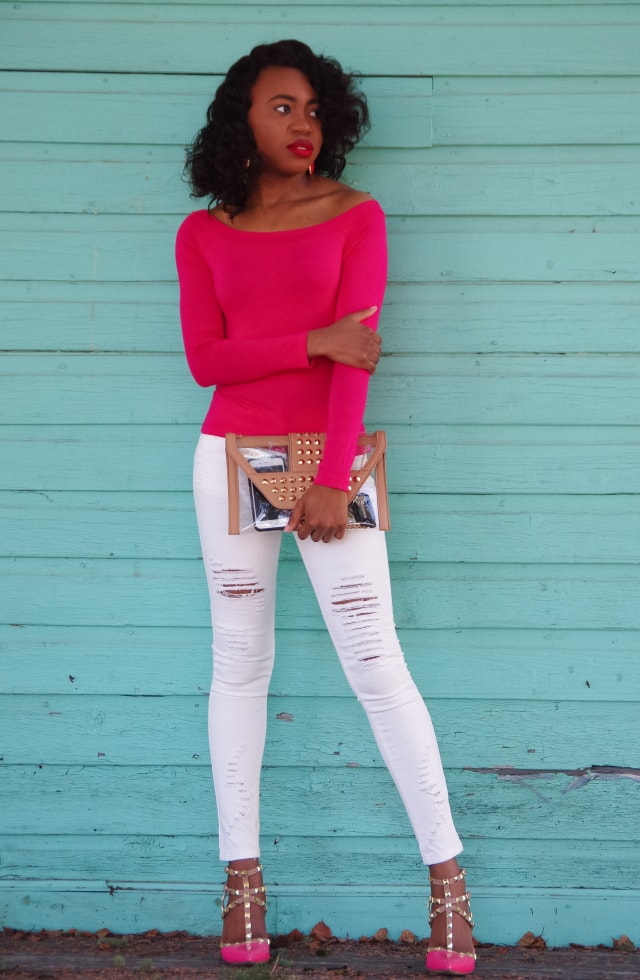 I figured, you get what you pay for. I donated the non-wearable pieces because I quickly learned that returns were a hassle and refunds could be a nightmare.


But that did not stop me. From 2015 through 2018, I shopped at Romwe, infrequently. Some pieces were hits and many were obvious misses but I knew what I signed up for.


As my twin sister and I prepared for our birthday, I decided to reorder this skirt. I had previously purchased it in 2016 but I needed a bigger size. One for me and one for her. It arrived on time and served its purpose although the hook on mine snapped during the photoshoot [major eyeroll].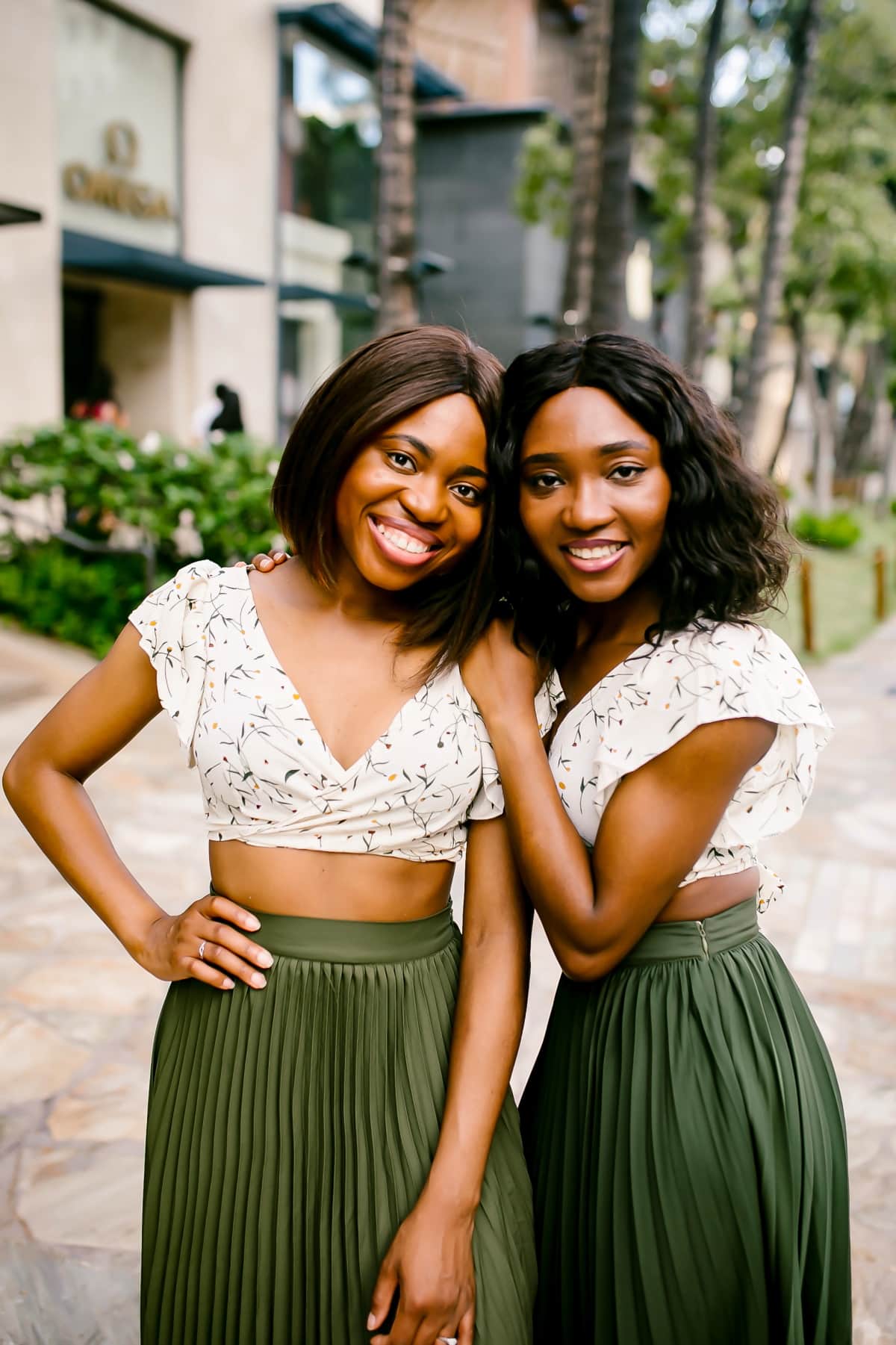 The skirt at: Romwe | SheIn | Amazon
Then, I posted this photo of the Romwe skirt the same skirt on Instagram.
Feeling nostalgic, I decided that it was a good idea to get my Romwe fix.


I'm not entirely sure what I typed but I somehow ended up on a blog post. A quick scan of the comment section was filled with recent reviews of people who claim to have purchased from Romwe. I noticed a recurring theme? They never received their order from Romwe!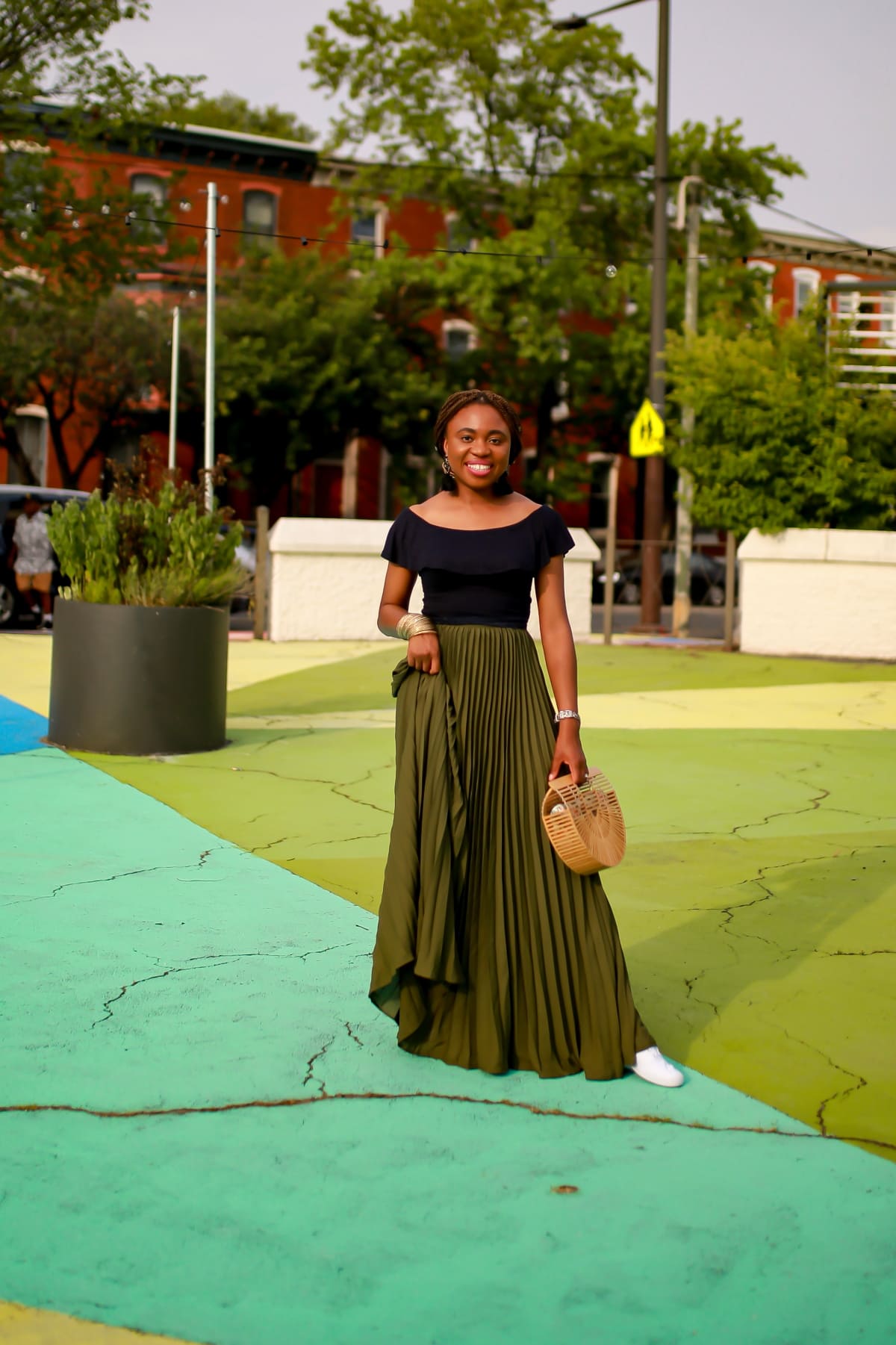 Have I been lucky all these years? Or is this issue a recent development? I don't know.


I still wanted a few Romwe pieces though. So, I looked for a way around. And guess what I found? I found Romwe on Amazon amongst other sellers.


Not just on Amazon but on Amazon Prime!


Meaning I could order whatever I wanted from Romwe on Amazon Prime. Free, fast shipping without any hassle. And if I don't like an item, I can return it for my money back. Plus the prices on Amazon are comparable.


I also realized that I liked my sense of security better with Amazon. Plus I found that there are many sellers on Amazon with similar products available on Romwe.com. I did end up ordering this Romwe dress on Amazon.


---
Finding this post about Romwe review helpful? You'll love these related posts:
---
Is Romwe Legit?
It's hard to tell! Romwe is a fully functioning website but their Better Business Bureau (BBB) profile 'appears' to be in "out of business" status. If you ask me, for a business of it's caliber with warehouses in China, California, New Jersey, Dubai and Belgium that just doesn't seem right (source).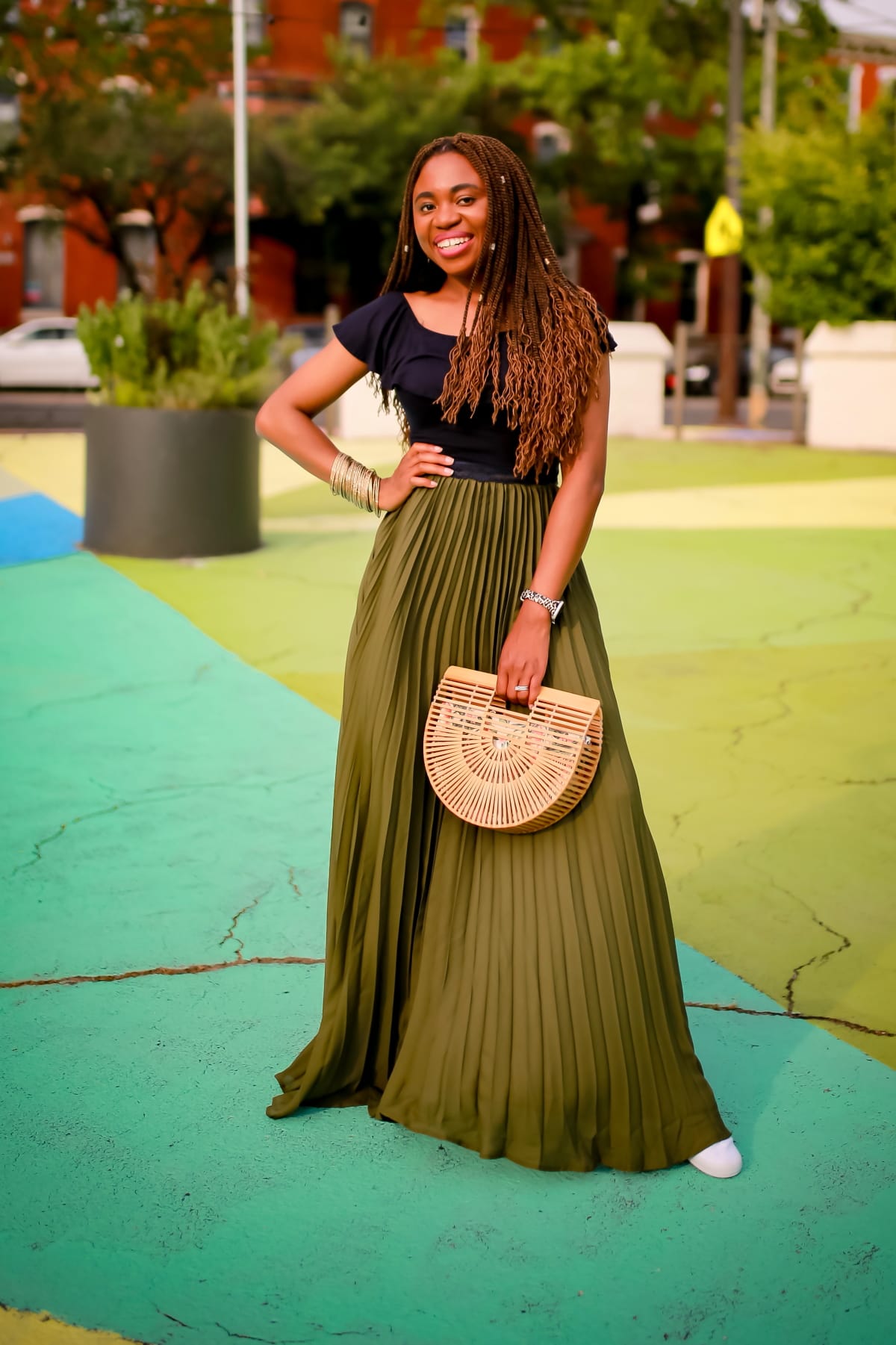 Outfit details: Romwe crop top (old /similar) || Romwe maxi skirt (also available here) | wooden purse | Keds Canvas | Stackable bangles (similar) | Hair clips (similar)
Other Frequently Asked Questions about Romwe
Is Romwe reliable?
Don't expect your orders to ship out right away. If you need an item within two weeks, you're better off order from a US-based retailer like Nordstrom or Amazon. Give yourself 2-3 weeks for delivery (or longer if you live in Alaska or Hawaii).
Are Romwe products good?
From my personal experience, I'll say Romwe products are fair for the price. About 50-60% of the items I ordered from them were a hit. The others were a miss (poor fit or quality).
Is Romwe and SheIn the same?
I believe these two companies are under the same brand umbrella just like JustFab and ShoeDazzle are owned by Techstyle. However, Romwe has smaller inventory than SheIn. Romwe's CEO is April Xie while SheIn's CEO is Chris Xu. This exact skirt I ordered from Romwe is available on SheIn styled by the same model.
How do I return to Romwe?
I've never bothered trying to return an item from Romwe. At the time, it seemed like a hassle but it looks like the brand has streamlined their return process. Step by step directions can be found here.
Tips on Shopping on Romwe.com
If you've read this Romwe review and have come to the conclusion you want to shop from the online store regardless of if Romwe is a scam or legit, here are a few tis to ensure you have a better experience.


Only get pieces with reviews, so you have a good idea of what other customers think about it. Romwe and Shein clothes always look perfect on the models (they have a business to run!). You can make a better decision when you see the same piece on an actual customer. A dress like this one has over 400 reviews from real customers.


Always double-check Romwe sizing measurement of

each

item. Just because an article is listed in standard XS-XL does not mean you should get your regular size. Romwe clothes and shoes typically run small so be aware of your measurement so you can size up (you almost never size down) as needed.


Your first time, second time or tenth time shopping at Romwe? Look for a Romwe coupon code to reduce the cost of your order. Right now, this discount code (NINE10) will save you $10 off orders $89+.


Just like Shein and other fast fashion retailers, Romwe clothes are a great way to fill your closet with on trend pieces on a budget.


As the saying goes, "you get what you pay for." Do not expect high-quality clothes from Romwe.


And pay with PayPal if you can. It's an extra layer of security that protects your credit card information.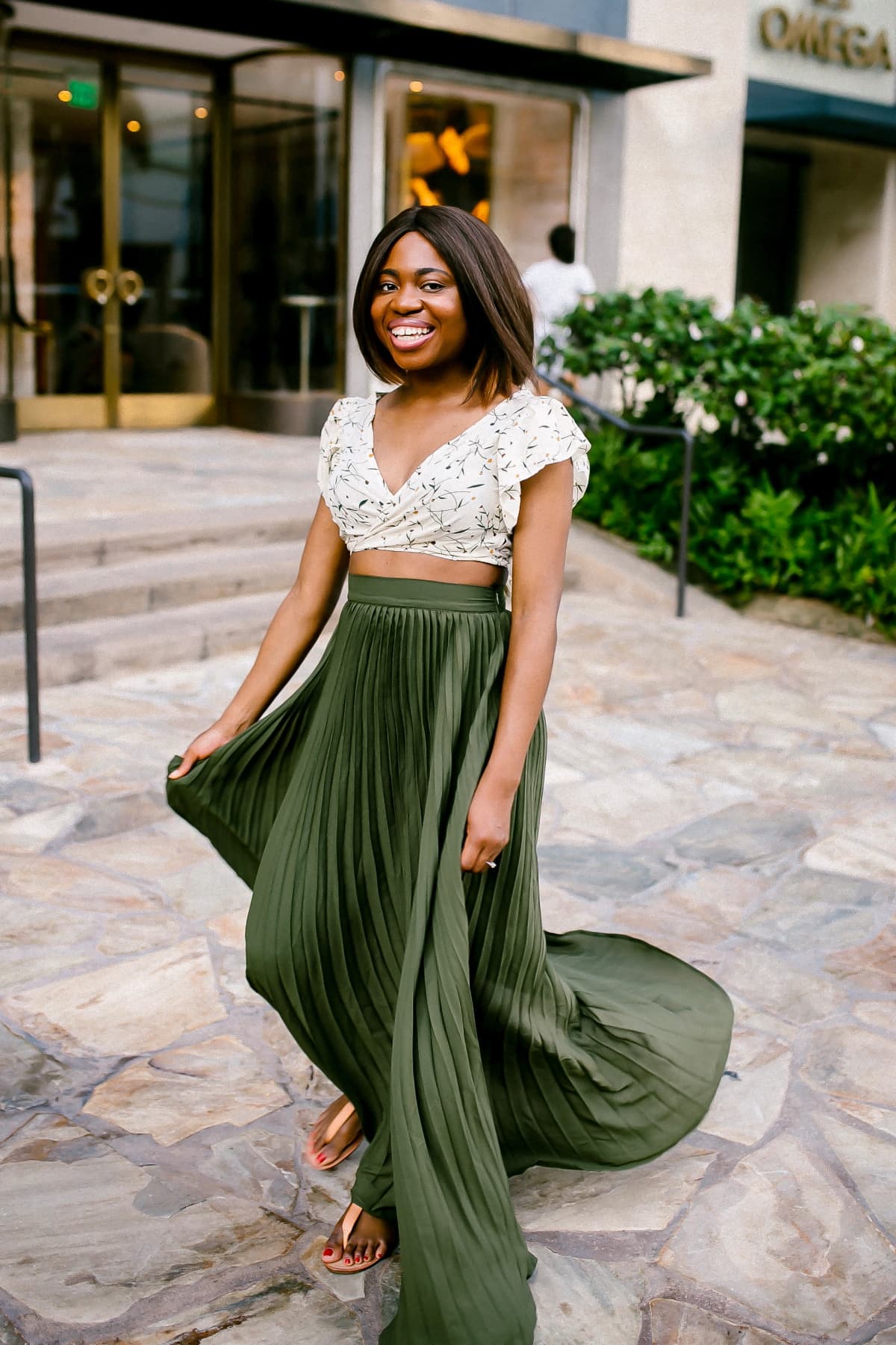 Should You Shop at Romwe?
Ultimately, it's your call. I've shopped at Romwe several times from 2015 to 2018. Other than shipping delays, my order arrived at my front door. And I got what I paid for whether I loved them or not.


However, you can shop over 1,000 Romwe pieces on Amazon Prime that ship free with free returns if you're not satisfied.


And if you must shop directly at Romwe.com, follow the shopping tips above to increase your chances of loving everything you buy.
Conclusion
Romwe appears to be a good (not great) destination for on-trend fashion pieces that won't break the bank. Just like everything in life, everything comes with a risk. Is Romwe legit? Or is Romwe a scam to get your money?


If you have a little leeway in your budget, you can try higher-end retailers like J.Crew, Nordstrom, Ann Taylor, Loft, and Banana Republic for longer-lasting staple pieces.


If you decide to purchase after clicking on any of my links, I'll make a small commission at no extra cost to you. Your support helps keep this blog running. Thank you!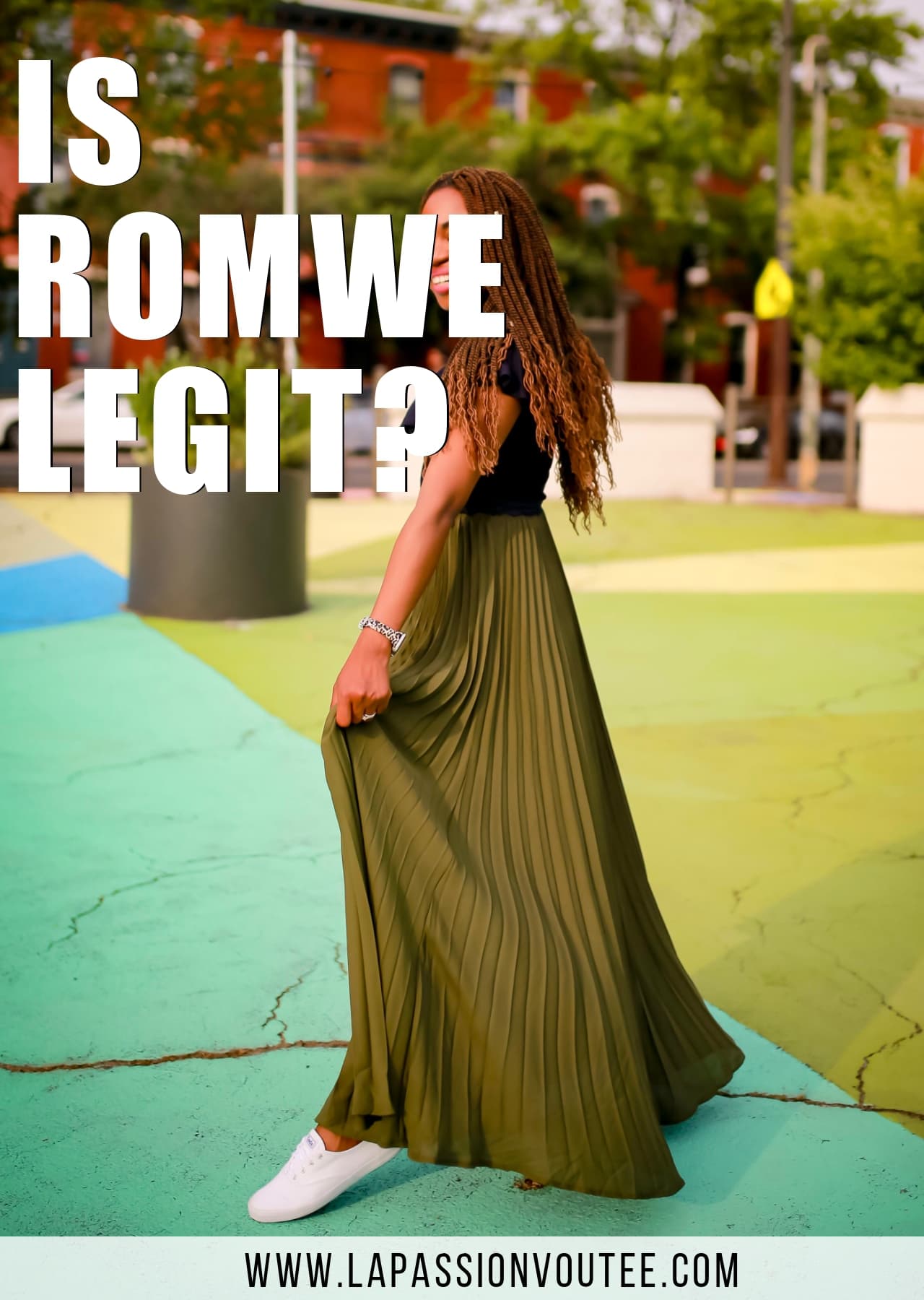 You may also like these posts: Is SheIn Legit? | A Must-Read JustFab Review |
Your turn, what has your experience been shopping at Romwe? Do you think Romwe is legit? Or is this clothing store a scam? Chime in below.
For more straight-to-the-point no-bs reviews (aka the Great, Good, Bad, and Ugly) on things I bought, follow me on Instagram to get the tea on fashion, beauty, and lifestyle products I spent my own coins on.
Enter for a Chance to Win a $750 Nordstrom Gift Card
Time to treat yourself to a Summer Nordstrom shopping spree! I've teamed up with a group of bloggers to give you a chance to win a $750 Nordstrom Gift Card in time for the Anniversary sale!


To enter: complete the steps in the rafflecopter below. The more steps you complete, the more entries you receive, and the better your chance at winning! This giveaway runs until Tuesday, July 2nd at 12am PST.
Winner will be announced here. Good Luck! This giveaway is in no way sponsored by Nordstrom.