This post may contain affiliate links which means I will get a commission if you make a purchase at no additional cost to you. As an Amazon Associate I earn from qualifying purchases. Please read my disclosure for details.
Nordstrom just announced this year's Anniversary Sale! The 2020 Nordstrom Anniversary Sale will be from August 19–30. Cardmember Early Access begins August 4th, Public Access starts August 19th, and prices go up on August 31. Click for details.
If you're new here, welcome! Another year has gone by and it's time for the Nordstrom Anniversary Sale 2019, the shopping marathon for deal-seekers and fashionistas.


But let's cut to the chase, shall we?


When is the 2019 Nordstrom Anniversary Sale?
The Nordstrom Anniversary Sale 2019 is slated to run from July 19 through August 4, 2019.


The 2019 Nordstrom Anniversary Sale Early Access starts in
Nordstrom Anniversary Sale 2019 catalog
The Nordstrom Anniversary Sale 2019 catalog will be available shortly before Early Access to the sale. For now, you can click the button below to preview last year's catalog.


What is Nordstrom Anniversary Sale?
Well, I'm glad you asked. Although Nordstrom holds half-yearly sales, fall sales, and spring sales, the Nordstrom Anniversary Sale is unlike any other.


In Nordstrom's own words, it is "our biggest fashion event of the year… for outstanding savings on the most exciting new fall merchandise, along with plenty of stuff for summer."


Simply put, NSALE is legendary!


Unlike other end of season sales, the Nordstrom Anniversary Sale features NEW arrivals of transitional and fall pieces. We're talking major savings on the hottest trends and brands for men, women and kids. When the event ends, all remaining sale items will be sold at full price.


July marks the peak of summer's heat before fall sets in. With that in mind, this sale is the best time to stock up on fall and winter must-haves before they go up to their regular prices.


2019 #NSALE Quick Links
The Sale Homepage
The Anniversary Sale (Men)
The Anniversary Sale (Women)
Anniversary Sale Beauty Exclusives
Top Anniversary Sale Items for the Home
Please note, these links will populate the Nordstrom Anniversary Sale products once the sale is live.
Sign up for emails to be notified about this 2019 Anniversary Sale and be the first to be notified about future Nordstrom sales throughout the year.


You definitely want to be on your A game if you want to get your hands popular pieces. Sometimes they get restocked but there's no guarantee.


No coupon code is required for the Nordstrom Anniversary Sale. Both the regular price and the Nordstrom Sale price will be displayed so you have an idea of how much you're saving.


Nordstrom Anniversary Sale Early Access Picks & Sneak Peek, Catalog Preview
I stayed up all night and scoured through the Early Access sale to share the best deals with you. Here are some of the reviews, try-on sessions, previews and sneak peek from the 2018 Anniversary Sale.


Frequently Asked Questions about the Anniversary Sale
Bookmark this page to get all the latest updates on the sale and sign up for my email list to get the best picks from the sale once it becomes available on July 12.


Wondering what to expect from Nordstrom Anniversary Sale 2019? Here are some of the top hits among our readers from 2018. And if 2019 lives up to the speculations, this year will be bigger than years past!


Shopping Tips: Nordstrom Anniversary Sale 2019
1. The Card is the Key
If you want first dibs aka Early Access on the Anniversary Sale, become a Nordstrom Card Holder. Card holders get one full week of exclusive access to the sales! And as you would expect, many of the best deals from this legendary sale sell out before they become available to the public.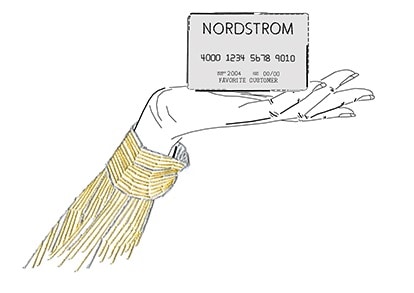 Now through July 10th, Nordstrom is a generous $60 Bonus Note for new Nordstrom credit cardmembers. Tip: Save this Note for use during the NSALE 😉


2. Save More with The Nordy Club
The Nordy Club is Nordstrom's new reward program that is free to join. For every 2,000 points, you'll get a free $20 Nordstrom Note to spend on anything at Nordstrom.


You can stack up your Nordstrom Notes and use them during the Anniversary Sale. Need to get a birthday, registry, or wedding gift before the Anniversary Sale? Go right ahead! As a Nordy Club member, you get rewarded every time you shop at Nordstrom, Nordstrom Rack, Hautelook or TrunkClub.


The Nordy Club is a great alternative for those who do not want to be card holders. All you need is your name, email and mobile number to register. But remember, you have to be a cardholder to get Early Access to the 2019 Nordstrom Anniversary Sale.


3. Get Updates about the 2019 Nordstrom Anniversary Sale
The sale can be hectic for those who do not have the time to comb through Nordstrom. Let me be your personal assistant, join my email list to be notified when the 2019 Nordstrom Anniversary Sale starts.


I will comb through the entire website to bring you hand-picked and practical pieces that are easily digestible. You will also get an update when sold out items get restocked.


Want to know what I have in store for you? Check out last year's Anniversary Sale shopping guide and roundup posts here.


4. Preview the Nordstrom Anniversary Sale 2019 Catalog
Nordstrom usually releases a sale catalog before the sale begins. You can browse through the catalog to have an idea about the pieces you'd like to scoop up once the sale begins. Click here to bookmark the catalog for later.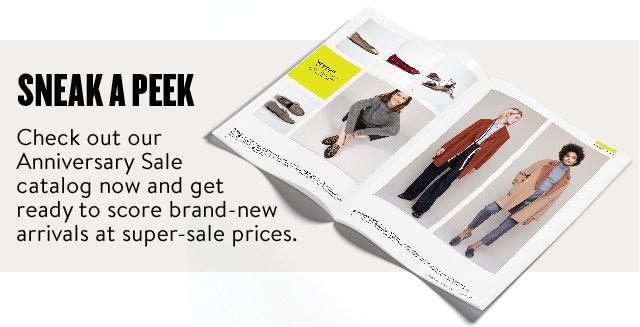 Items like basics, riding boots, a splurge-worthy purse, watch or coat will serve you well when the chill arrives.


5. Shop the Anniversary Sale Online
Nordstrom is usually super busy during its anniversary sale (July 11 – August 4). To maintain your sanity, avoid the stores and shop the sale online.


You can browse through the sale and check out right on your couch! FREE shipping and FREE returns makes shopping the anniversary sale online sweeter. And if you live close to a Nordstrom store, you can shop the sale online and pick up your purchases in store!


For your convenience, Nordstrom now offers curbside pickup so you can shop online and pick up your Nordstrom purchases instead of waiting a few days for them to be delivered to you.



Current shipping rates on Nordstrom.com are as follows:
Standard shipping: Free
Two Business Day: $12
Next Business Day: $20
Saturday Delivery: $35
6. Schedule your Personal Double Points Day
What is Nordstrom Double Points Day?
The Nordstrom Personal Double Points Day allows The Nordy Club (formerly Nordstrom Rewards) members to earn triple the points on their purchases. Depending on your level, you get up to four days to earn triple points on all purchases at Nordstrom, Nordstrom Rack and Nordstrom.com.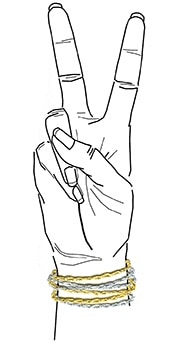 Those points get converted to Nordstrom notes that you can spend on anything you want. Currently, 2,000 points equals $20. And let me tell you, these points add up fast especially during the Anniversary Sale.
To schedule your Personal Double Points Day, simply select the option while checking out online at Nordstrom.com.


7. Score $750 Nordstrom Gift Card to Shop NSALE
Time to treat yourself to a Summer Nordstrom shopping spree! I've teamed up with a group of bloggers to give you a chance to win a $750 Nordstrom Gift Card in time for the Anniversary sale!


To enter: complete the steps in the rafflecopter below. The more steps you complete, the more entries you receive, and the better your chance at winning! This giveaway runs until Tuesday, July 2nd at 12am PST.
Winner will be announced here. Good Luck! This giveaway is in no way sponsored by Nordstrom.



#NSALE 2019 Dates to Remember
* July 9, 2019 – Icon Pre-Shop in-store Early Access
* July 10 – 11, 2019 – Level 4 Cardholders (Icon & Ambassador) Pre-Shop in-store Early Access
* July 12, 2019 – Early Access Begins for all Cardholder levels
* July 18, 2019 – Last Day of Early Access
* July 19, 2019 – Anniversary Sale opens to the Public
* August 4, 2019 – Last Day of the Anniversary Sale
* August 5, 2019 – Everything marked up to their original price
---