Power Play: Bomber jacket + Tube skirt
This post may contain affiliate links which means I will get a commission if you make a purchase at no additional cost to you. As an Amazon Associate I earn from qualifying purchases. Please read my disclosure for details.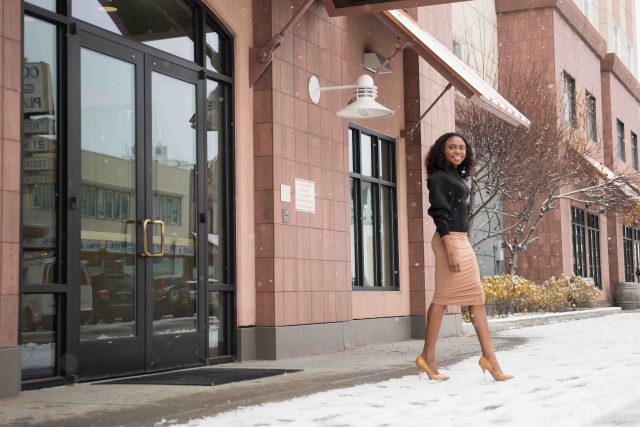 Hello from Paris!!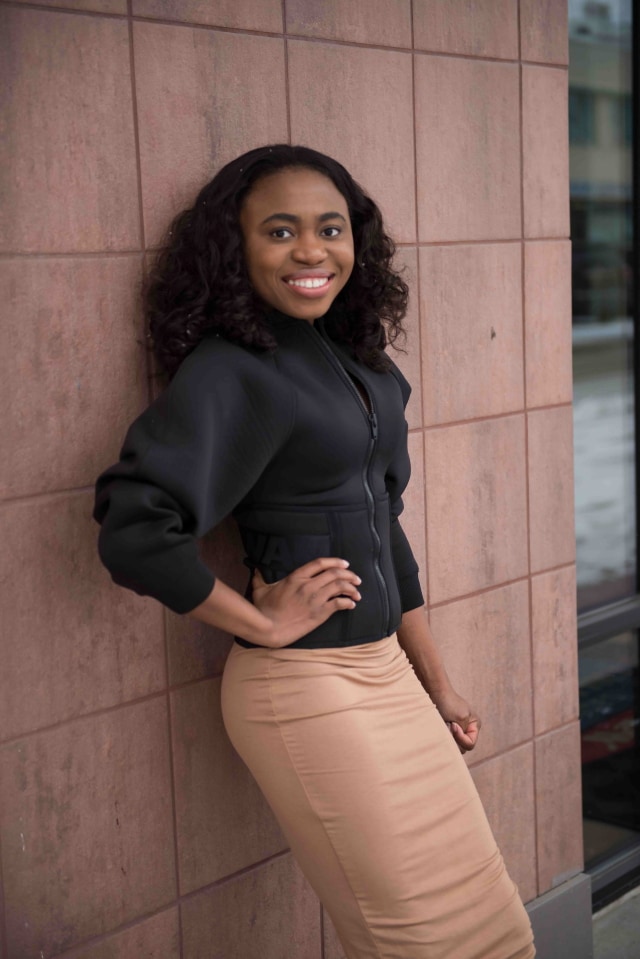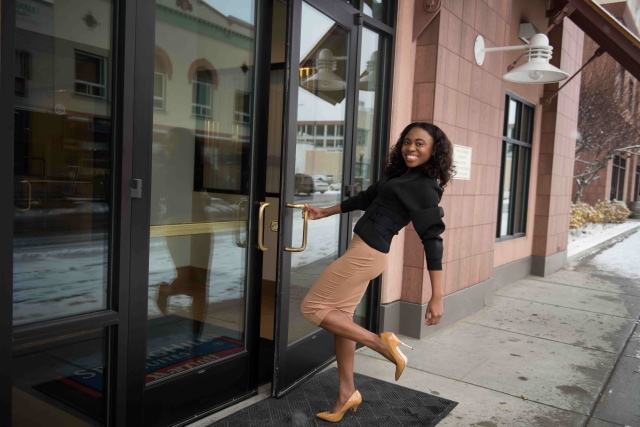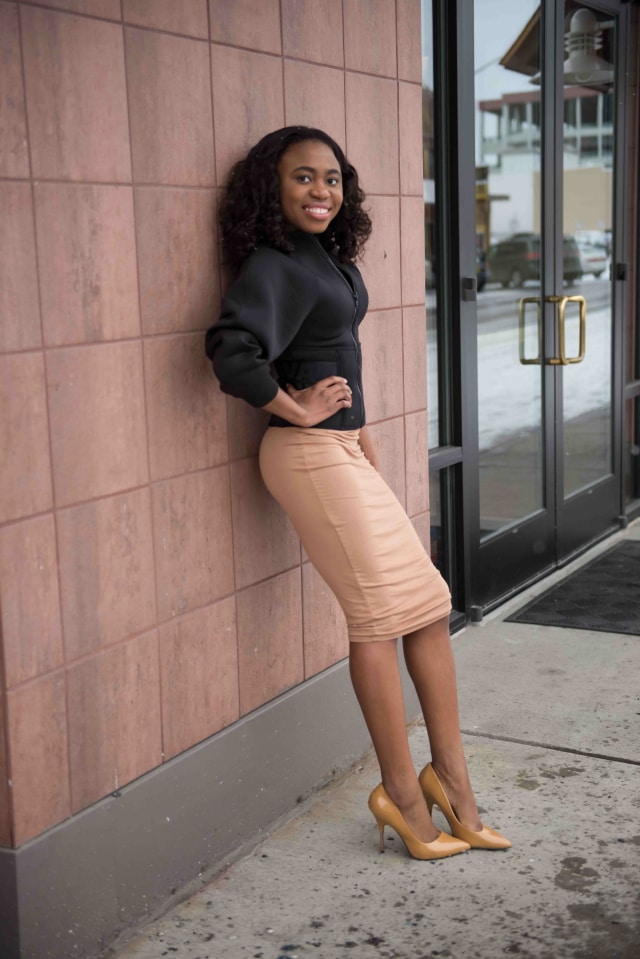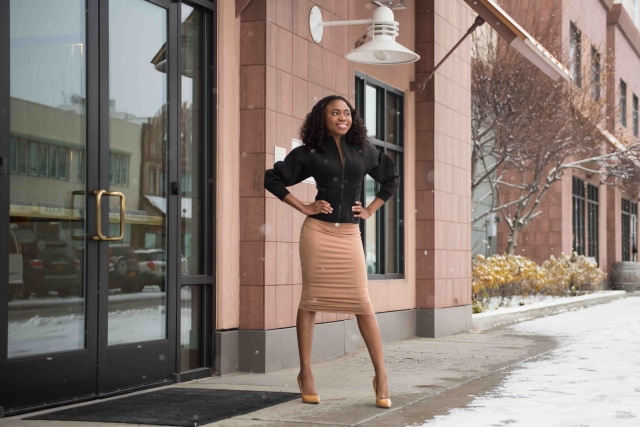 As I write this post, I am concluding my 4 day trip in Paris. I shared the excitement about winning JustFab's TakeMeToParis contest on my Instagram (here). I thought it was some kind of prank when I got the congratulatory email because I had never won anything of this magnitude. A 4-day all expense paid trip to Paris for two and other perks? Count me in! I have shared a few snippets on Instagram and even more on snapchat (Louisa Moje). Sad about what happened during my stay in Paris #PrayForParis #PrayForPeace. Stay glued to this space for more 🙂
This is the current situation in Alaska: snow and cold (-10F) mega combo. While I am here in Paris munching on some crepes, macarons (my all-time favorite) and ice-cream. Neoprene jumpers are great for the cold because the thickness provides an extra layer of warmth. You'll need a thicker jacket for anything colder than 20F though. I went for an unconventional look this time by wearing the back of the jumper in front, paired with a bodycon skirt and stilettos as the snow was still light and fluffy and easy to walk on. See how I styled it differently here. Want more? Check out my lookbook for previous outfit posts. As always, thank you so much for stopping by and I'll be in touch with you soon.
P.S: You may also like THIS | THIS
Shoes || (old) alternative $69, alternative $16 |
Skirt || Boohoo bodycon skirt $8, alternative $15 |
Top || H&M (old), alternative $70, alternative $88 |
Photos by Katie Kreations Photography
Follow