25+ Effortlessly Stylish Summer Outfit Ideas To Try Now
This post may contain affiliate links which means I will get a commission if you make a purchase at no additional cost to you. As an Amazon Associate I earn from qualifying purchases. Please read my disclosure for details.
Ah, summer—the season of warmth, beach days, and a wardrobe bursting with vibrant colors and breezy styles.
Cue in these cute summer outfit ideas!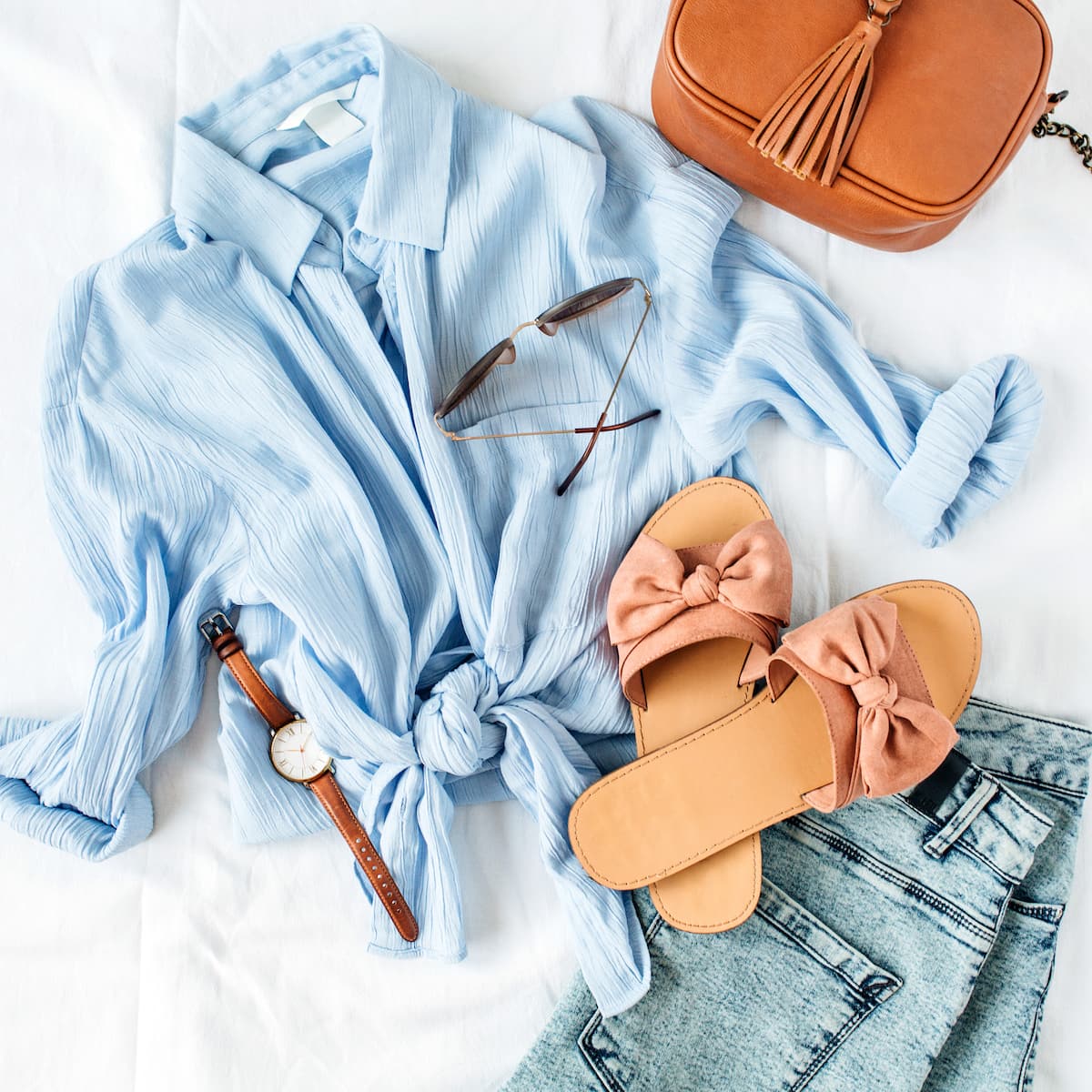 It's that time of the year when you can finally shed those layers and embrace the sun-kissed days ahead. If you're looking for some fresh inspiration to curate the perfect cute summer outfits, you've come to the right place!
Whether you're planning a casual stroll by the beach, attending a summer wedding, or simply enjoying the warm weather with friends, it's important to have a summer wardrobe filled with staple pieces that exude a fun summer vibe.
Cute Summer Outfits for 2023
One must-have item for any summer outfit is a comfortable and stylish pair of strappy sandals. Not only do they add a touch of elegance to your ensemble, but they also keep your feet cool in the summer heat.
Paired with denim shorts or a simple tank, these sandals can effortlessly elevate a casual outfit into a chic personal style statement.
To infuse your summer outfits with vibrant energy, don't shy away from embracing bright colors and playful patterns.
Floral prints and tropical motifs are particularly popular this season, adding a touch of whimsy and joy to your ensemble. Incorporate these cheerful elements into your wardrobe through flowy dresses or statement pieces that instantly make you feel like you're on a permanent vacation.
And let's not forget about the finishing touches! The right accessories can effortlessly transition your ensemble from a daytime look to a trendy outfit for a night out.
Keep scrolling for an array of cute summer outfit ideas that cater to different occasions, personal styles, and body types.
The perfect summer outfit should not only make you look amazing but also make you feel confident and comfortable in the warmer months.
If you're preparing for a summer vacation, gearing up for a beach day, or simply looking to refresh your summer wardrobe, use these cute outfit ideas as inspiration.