Why is La Mer so Expensive? Top 10 Authentic Reasons Why!
This post may contain affiliate links which means I will get a commission if you make a purchase at no additional cost to you. As an Amazon Associate I earn from qualifying purchases. Please read my disclosure for details.
The part I love the most during the day is doing skin care. I bet all of us do. And we always love love love products that help us achieve that ✨glow✨.
As skincare enthusiasts, we have encountered the name La Mer at least once, am I right? I doubt you'd even forget that name, especially with those price tags.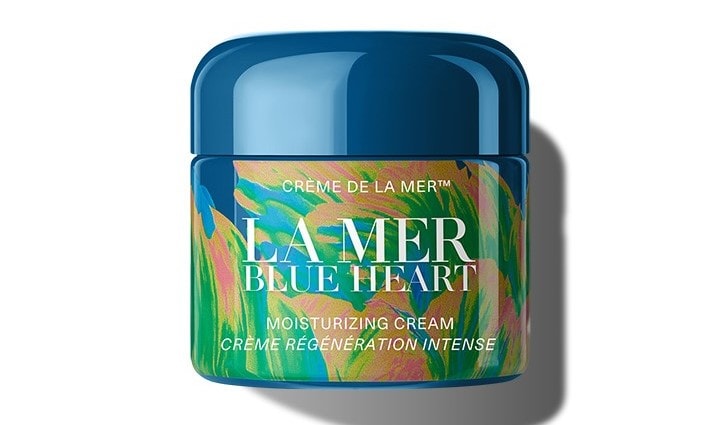 Seeing those luxury tags almost made me pass out.
I mean, come on, 2oz for $380? Is this cream made from the fountain of youth or something? What's up with those exorbitant prices?!
Come along with me, and let's unravel the secret behind those prices together!
The origin story goes like this; La Mer came to be when Dr. Max Huber, an aerospace physicist, transformed what might be considered an "unfortunate event" into something extraordinary.
The burns he suffered from a lab accident pushed him to greater heights, leading to the successful creation of a cell-renewing elixir.
This elixir could cost up to $2000! What are these creams made of?
Why is La Mer So Expensive?
1) The Miracle Broth
What's the Miracle Broth, you ask? It's La Mer's signature craft.
It has four distinctive forms:
What does this Miracle Broth do? It disrupts the chain reaction of skin irritation triggered by numerous environmental stressors. This magical broth helps strengthen the skin to be more resilient in all forms of challenges in life.
So when you see that expensive tag, know that a portion of it comes from their signature broth.
2) Complex Manufacturing
Sourcing and transforming their materials into the hyped cell-renewing elixir is a long process. It's not just a simple extract and convert process; it's much more complex than that.
The hand-harvested Giant Sea Kelp from Vancouver Island, wheat germ, and other vitamins and nutrients take about 3 to 4 months to ferment.
La Mer really said, "Patience is a virtue."
It is then exposed to light and sound energy to enhance the activity of the combined active ingredients.
The melody is a recording of the vibrations and sounds of the ocean to create an illusion that the kelp is growing in its natural habitat.
The efforts made to keep the quality of La Mer at its finest are top-tier, as you can see. And these said efforts have caused the brand to make several investments to ensure the process was perfect.
Uh-huh, that is also a great contributing factor to La Mer's hefty tag.
3) Anti-aging Properties
What else could attract a skincare enthusiast better than a product that could reverse aging?
This youth-infusing formula can help revitalize your skin and make it baby-like supple.
These anti-aging products' key ingredients are Crystal Miracle Broth, Filler Ferment, and Genaissance Ferment. And guess what? It is made Paraben-free!
Amazing, huh?
But just a reminder that these anti-aging properties don't come cheap. They are expensive and will certainly cost you.
4) Business Costs
The bigger the company, the bigger the costs. And that is especially true in La Mer's business expenses.
Like other brands, they are still subjected to paying workers' wages, maintenance, production, etc.
These elixirs are among the best in the skincare industry, and that didn't happen by chance.
They must invest in all facets of a business to maximize success rate, and somebody must shoulder those expenses on investments.
And yup, we are those "somebody."
5) Huge Demand
With high demand comes high costs, especially with products dubbed the best in the skincare field.
Loyalists will fight for the "elixir of life" of the beauty society, even if it costs them every penny.
And the more they cause demands to rise, the more La Mer's costs will soar.
6) Research and Development
In delivering high-end products, one must have state-of-the-art facilities that can handle strenuous research and development.
La Mer has a so-called Max Huber Research lab in Melville, New York, where all the magic happens.
And the maintenance and repair costs of such facilities are expensive. Keep that in mind.
For La Mer to continue formulating creams perfect for all skin types, they must invest a lot to keep up with their development.
And the costs? Well, they recoup them through their premium price tags.
7) Celebrity Endorsements
Have you ever wondered what brands your favorite celebrities fancy for their skincare routine? Well, you can bet that La Mer is one of them.
With superstars Blake Lively, Beyonce, Kim Kardashian, and Chrissy Teigen obsessing over La Mer, how could it not be expensive?
They wouldn't apply something of low quality to their faces now, would they? They must be camera-ready for half their lives, so they have to choose beauty products wisely.
And when they stay loyal to a brand, they know that it is on a different level. The perceived value of each product [most likely] rises due to celebrity admiration, and we can't deny that.
8) Sustainable and Ethical Practices
If you haven't heard about their Blue Heart initiative, I'll do the honor of explaining.
Their Blue Heart movement is La Mer's way of giving back to the environment. It's their commitment to helping marine habitats across the world in the hopes of revitalizing seas for the following generations.
This initiative involves their sustainable ways of hand-harvesting Giant Sea Kelps on the Pacific Coast.
Adhering to standards of sustainable practices certainly makes La Mer's price tags more pricey. But the impact they give back to our environment? Totally priceless.
9) Quality Control
La Mer will undergo several meticulous inspections before it arrives in the market.
They've already established a highly-respectable name in the skincare industry. They can't afford to lose their consumers' trust now.
Laboratoire de la Mer's job is to regulate, maintain, and check the quality of La Mer's products.
This extra step of ensuring only a quality fit for a king reaches the skincare market greatly contributes to the brand's wallet-breaking tags.
10) Brand Reputation
Aside from celebrity obsessions, one more thing that made La Mer famous across the globe is their collaborations.
The La Mer x Waldorf Astoria Beijing's collaboration amassed a great $165,000. Whew! What's going on here?
They have collaborated with the fragrance house Boucheron, fashion photographer Mario Sorrenti and his daughter, Gray Sorrenti, and All is Not Lost Art.
That's who they are in the industry.
As long as the company maintains its image, the product price will remain high, and the demand will be unyielding.
The Best La Mer Product to Buy First
La Mer is a splurge, no doubt about that.
But, if you're considering investing, let me have the opportunity of showing you the bestsellers of La Mer to purchase in your first buy.
Starting off strong with their most popular product, the Crème de la Mer.
This ultra-rich miracle cream is perfect for sensitive skin.
If you want a product that will fight dark circles and wrinkles, look no further! The Eye Concentrate is here.
For your first purchase, you can never go wrong with The Eye Concentrate's ability to fight visible lines and dark under-eyes.
Want to achieve that youthful and glowy look? You found the right product.
La Mer's Regenerating Serum instantly removes signs of aging and makes your skin smoother and more youthful.
Let me present the lip balm that will end all lip balms, the La Mer Lip Balm.
Behold, the Long Wear Foundation.
Is La Mer Worth The Money?
To keep it brief, yes, La Mer is worth the investment.
Some people swear by La Mer's expensive products and find them effective in improving their skin's hydration, texture, and overall appearance.
I guess it's safe to say that their luxury tags are worth the hype, especially for skincare enthusiasts who need more than just Vaseline.
But no shame in buying skincare products much more budget-friendly than their Creme de la Mer. I, too, would rather choose something cheaper until I have the extra money to splurge on it.
La Mer is on a different level, price-wise. But am I still considering buying it? ABSOLUTELY.
I'm still aiming to be mistaken as my child's sister, you know?
La Mer Splurge or Save?
Now that we've explored why La Mer is so pricey, it's natural to wonder if you can find more suitable alternatives to fit your budget.
Fortunately for us, there are affordable La Mer alternatives that provide exceptional results without leaving a heavy dent in our wallets.
Check out these brands:
FAQ About La Mer
Final Thoughts on La Mer
That was it. The ten genuine reasons why La Mer carries sky-high price tags. It's rooted in their premium materials, sustainability, brand recognition, celebrity obsession, etc.
Sheesh! I am still shocked whenever I see the prices of each La Mer product I wrote here. But that doesn't stop me from adding it to my cart.
I won't forsake La Mer because I know that their luxury tags come from something reasonable and meaningful.
Your turn, would you purchase La Mer if given a chance? Comment down below!
Did you enjoy reading this "Why is La Mer so Expensive Post"? You will definitely like these popular articles from the blog too: