The Best La Mer Skincare Products in the 2023 Nordstrom Anniversary Sale
This post may contain affiliate links which means I will get a commission if you make a purchase at no additional cost to you. As an Amazon Associate I earn from qualifying purchases. Please read my disclosure for details.
La Mer Nordstrom Anniversary Sale prices will put a smile on any skincare lover's face.
Why? Because the Nordstrom Anniversary Sale is one of the best times to buy beauty products if you're looking for a deal. For those who are not familiar with La Mer, it's an iconic skincare brand that was created by Dr. Max Huber in 1965 and has been popular ever since.
But these products are not cheap AND they rarely ever go on sale.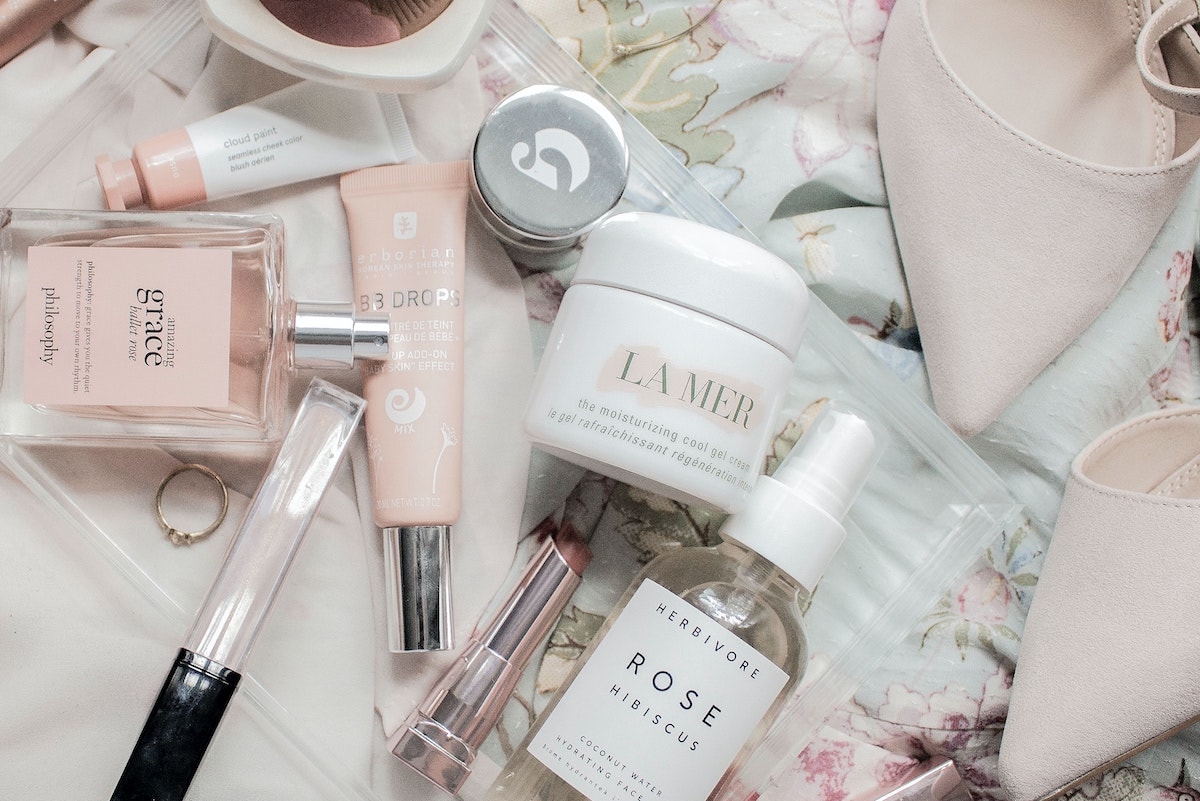 If you're considering trying or purchasing any new La Mer products this year, then make sure to check out these best La Mer skincare on sale during the 2022 Nordstrom Anniversary Sale.
Bottom Line
La Mer Products In Nordstrom Anniversary Sale [2022]
La Mer The Moisturizing Soft Cream Grande
Sis, you seriously deserve to feel beautiful, confident, and comfortable in your skin.
La Mer The Moisturizing Soft Cream Grande is a lightweight cream that profoundly moisturizes sensitive, normal or dry skin for a more radiant complexion.
It's formulated with Miracle Broth™, the legendary healing elixir that flows through all of La Mer. This miracle broth helps heal dryness and leaves you feeling soft and visibly smoother from head to toe.
If you're ready to experience what it feels like to have your skin drink in moisture all day long, then this moisturizer is for you! Get your hands on this luxurious skincare product for less during this year's Nordstrom Anniversary Sale before it sells out!
Crème de la Mer Moisturizing Cream Grande
If you're looking for a product that will transform your skin, look no further than Crème de la Mer Moisturizing Cream Grande.
Crème de la Mer Moisturizing Cream Grande is a must-have for anyone who wants to feel and look their very best.
It's made with Miracle Broth, which contains nutrients known to help skin cells regenerate and repair themselves from within. This cream will make you look younger in just a few short weeks!
Your skin will be immersed in moisture and sensitivities soothed with this miraculous product from La Mer. It's not only for women but also men who want their skin looking youthful again!
And while we are on the subject, get this La Mer Crème de la Mer Moisturizing Cream Grande for less from the Nordstrom Anniversary Sale.
La Mer The Concentrate
Do you want to reduce the appearance of visible signs of inflammation and help visibly calm your skin?
La Mer The Concentrate Duo is a potent barrier serum with a concentrated form of cell-renewing Miracle Broth™ for skin that's stronger, more stable and visibly soothed.
With daily use, skin emerges stronger, more stable, and visibly soothed. It's time to take care of your skin like never before.
You deserve the best for your skin! Give yourself the gift of beautiful, healthy-looking skin by using La Mer The Concentrate every day. It's time to give your body what it deserves – radiant health from the inside out!
This year, Nordstrom shoppers that scoop this deal up will get a full size and the perfect travel size of The Concentrate Duo.
I think this is an amazing idea to avoid the risk of losing this pricey serum in your luggage or at TSA checkpoint. The Transformation set also comes with a travel size of this serum.
La Mer Travel Size Transformation Set
La Mer's travel size Transformation Set is the perfect way to take care of yourself on the go.
This limited edition luxury beauty box includes three of our top-selling products (in travel sizes): The Concentrate, The Eye Concentrate, and Crème de la Mer Moisturizing Cream.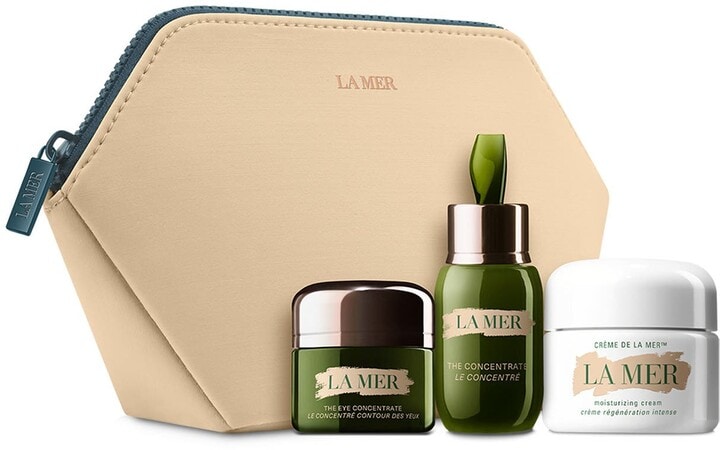 These luxurious formulas will smooth, brighten, and plump skin while hydrating dry areas for a healthy glow all year round.
Treat yourself or give this as a special gift! It's the perfect present for any occasion – from Mother's Day to birthdays and more!
Plus, it comes with an adorable bag that can be used for anything from cosmetics storage at home to makeup bags when traveling abroad.
And since it's a fact that La Mer is far from cheap, this 5-piece beauty collection is a great option for those trying La Mer for the first time.
La Mer Travel Size Crème de la Mer/The Moisturizing Soft Cream Set
Looks like these products got an easier name from La Mer Travel Size Creme De La Mer and La Mer Travel Size The Moisturizing Soft Cream!
I'm all for it! The new Radiance Hydration and Luminous Renewal names have a better ring to the ears.
Get the best of La Mer in a travel-size set! I actually ordered the La Mer Radiance Hydration set last year just to get a feel for La Mer as a brand.
Although my skin is not at the point where I need to use intense and not to mention expensive products like La Mer in full-size, I REALLY like the products.
La Mer's iconic Crème de la Mer Moisturizing Cream, The Cleansing Foam, and Treatment Lotion are included in this exclusive Nordstrom Anniversary Sale beauty deal!
As the name implies, this La Radiance Hydration Set was specially selected to meet the needs of drier skin types.
Take your skincare routine with you wherever life takes you with this beautiful set that includes La Mer's most popular products in travel sizes which will fit nicely into your carry-on bag or purse.
We all need a little touch of luxury, am I right?
Don't fret, my combination/oily babes, there's a collection for us too. The La Mer Luminous Renewal Set for Drier/Combination Skin is also included in this year's Nordstrom Sale beauty finds.
For the same price, the Travel-size Crème de la Mer Moisturizing Cream has been replaced with a Travel-size The Moisturizing Soft Cream for skincare lovers with drier/combination skin.
Best of La Mer Nordstrom Anniversary Sale 2022
FAQ About La Mer Beauty & Nordstrom Anniversary Sale Beauty Picks
Does La Mer ever go on sale?
Hardly ever! This luxury brand rarely offers discounts outside of the Nordstrom Anniversary Sale.
Is La Mer really worth it?
It depends! Beauty experts, skincare lovers, and celebrities with deep pockets swear by La Mer. The propriety Miracle Broth is what sets this luxury line of products from everything else on the market.
Why La Mer is so expensive?
La Mer commands such an expensive price tag because of how sustainably the cream's unique ingredients are extracted from the sea and undergo a unique fermentation process (more here).
What's comparable to La Mer?
No brand truly comes close to La Mer. But a few top-rated/high-end luxury brands worth checking out include Trish McEvoy, La Prairie, Dr. Dennis Gross, Sisley Paris, Darphin, and Dr. Barbara Sturm. All of these brands have products included in the Anniversary Sale.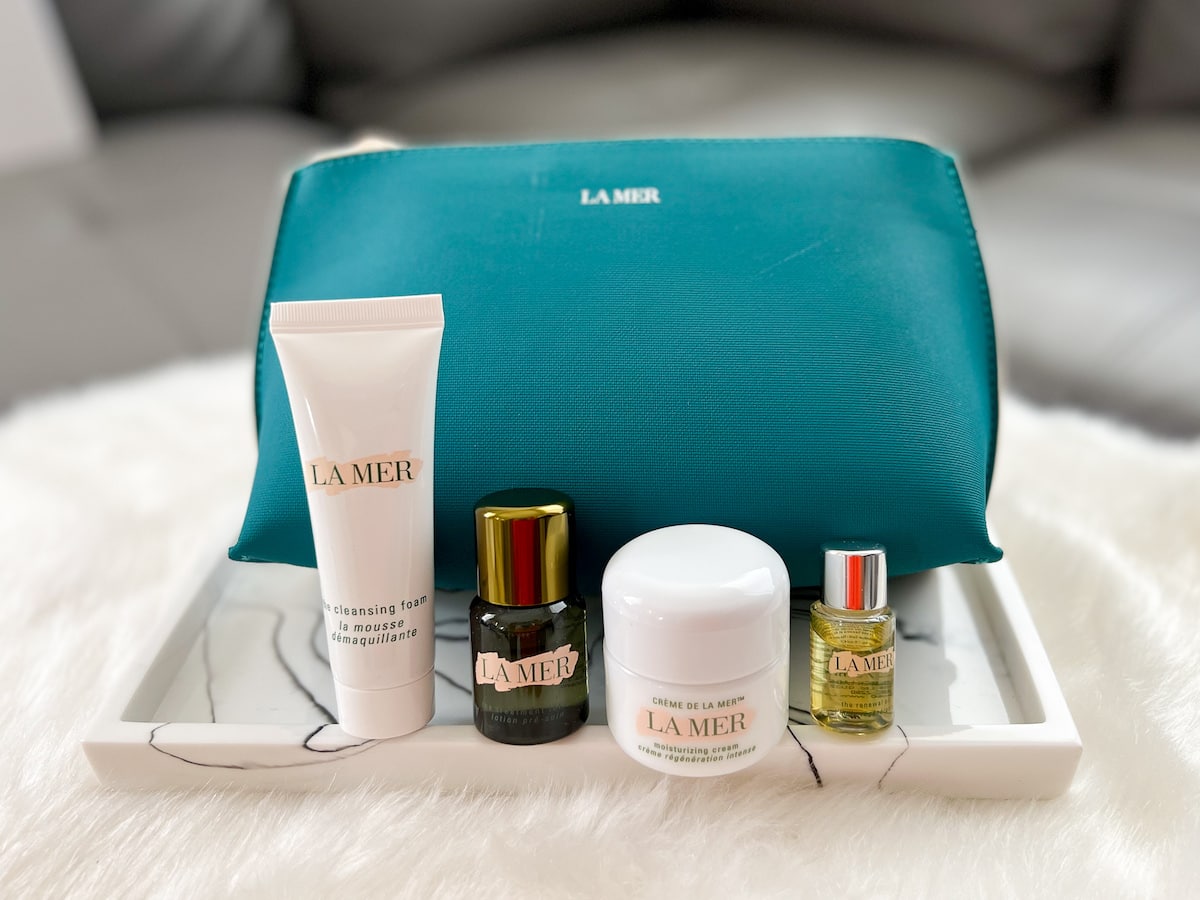 In Summary…
So, it's no secret that La Mer is a bit of a splurge at full price. But now we have the opportunity to save some moolah on their best-selling products during this 2022 Anniversary Sale!
And for those who still haven't tried out the famous skincare line, you can pick from one or two of their under $100 NSALE collection without breaking your budget.
The Miracle Broth behind Dr. Max Huber's line of products is the "holy grail" of La Mer. The products are more than just creative marketing, but rather a full range of scientifically-backed treatments.
Found this 2022 La Mer: Nordstrom Anniversary Sale beauty finds helpful? You'll love these related #NSale posts: