Hello loveliez,
Last weekend, I had the opportunity to serve as one of the MCs for WASA cultural show. Although I was nervous, I was able to pull it out…….besides almost falling twice. I am blaming it on those cables that were glued to the floor! Just glad that most people did not see it happen because the lights on the stairs were dimmed. Thank God!!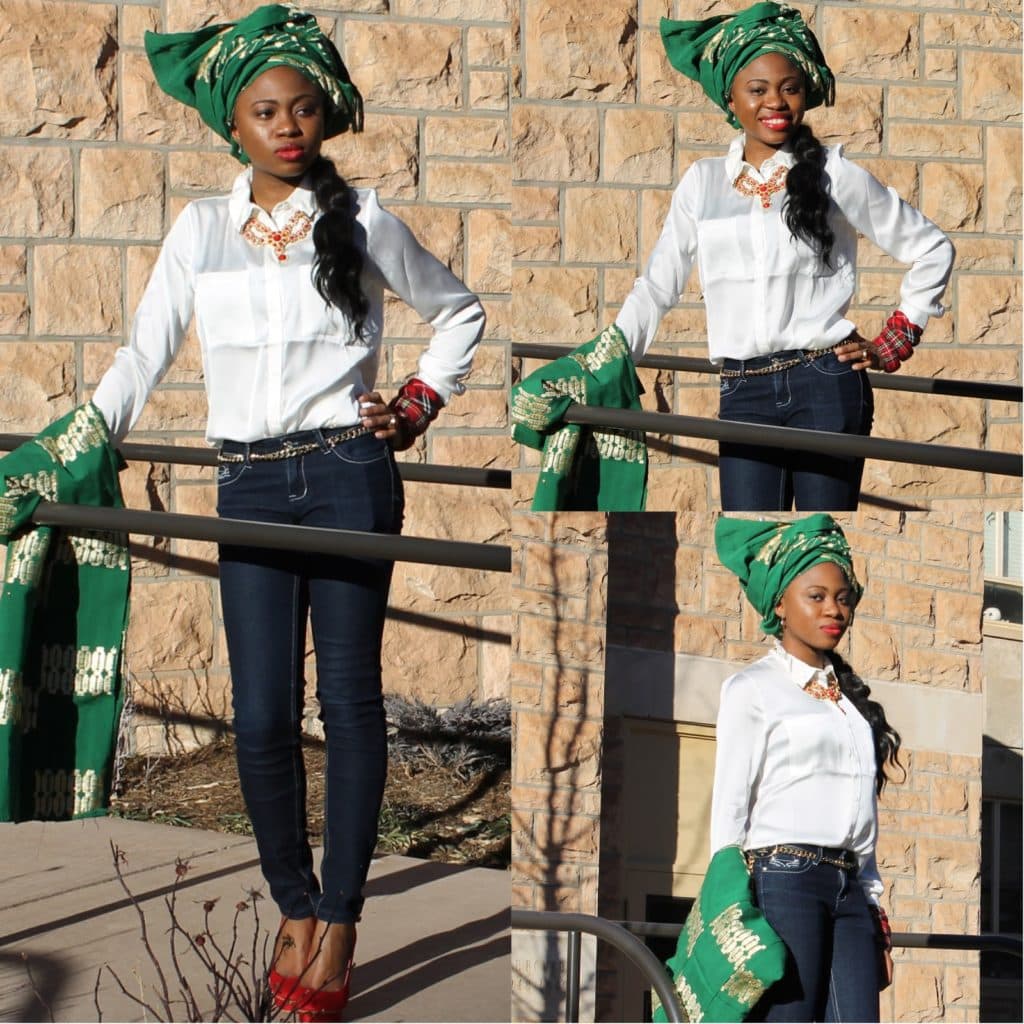 I decided to blend myAfrican ashoke (scarf) with a touch of Western influence (jean and blouse) as a way of showing that while I do love my culture, I appreciate the ump that the Western culture brings.
My twin and I striking a pose with our culturally-blended outfits.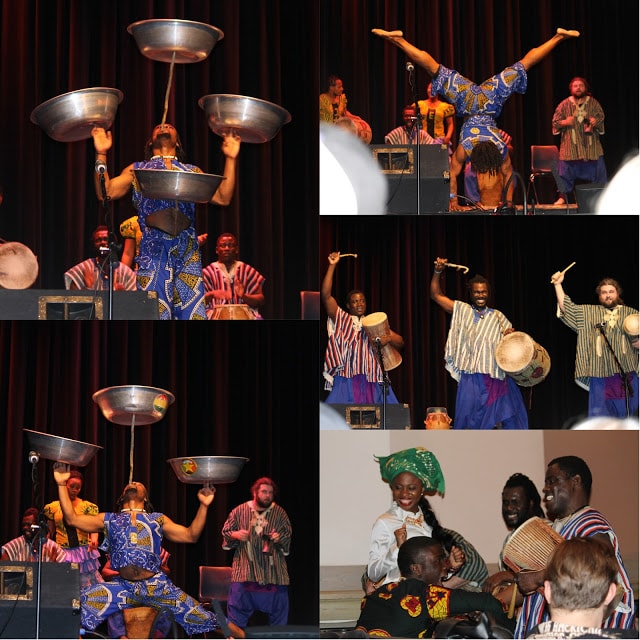 Saakumu Troupe from NY thrilled us with their performances — from drumming to acrobat. They came down to where I was sitting and started drumming for me. And I course, I got up and gave

them some Naija moves 🙂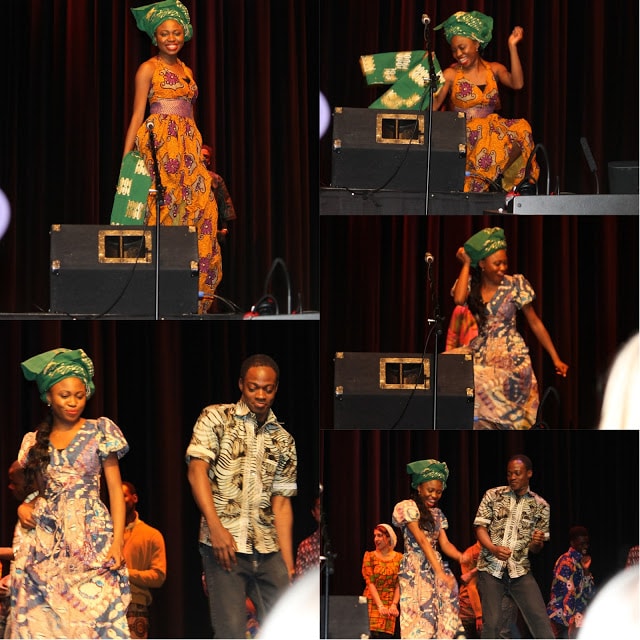 Soon aft

erward was the

fashion show…that's me again, dancing (oya! get down low). I didn't have enough time to take off my gele (

scarf

) backstage

.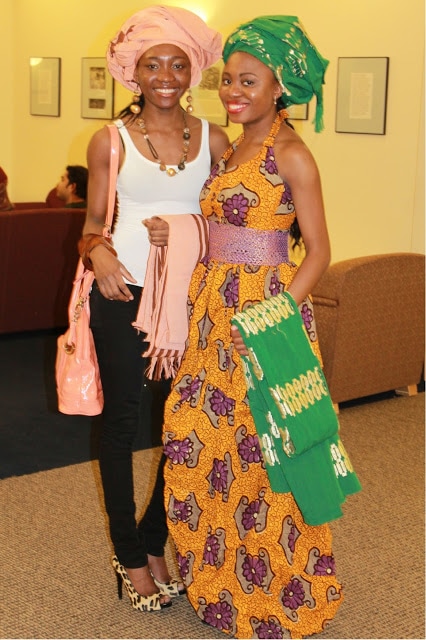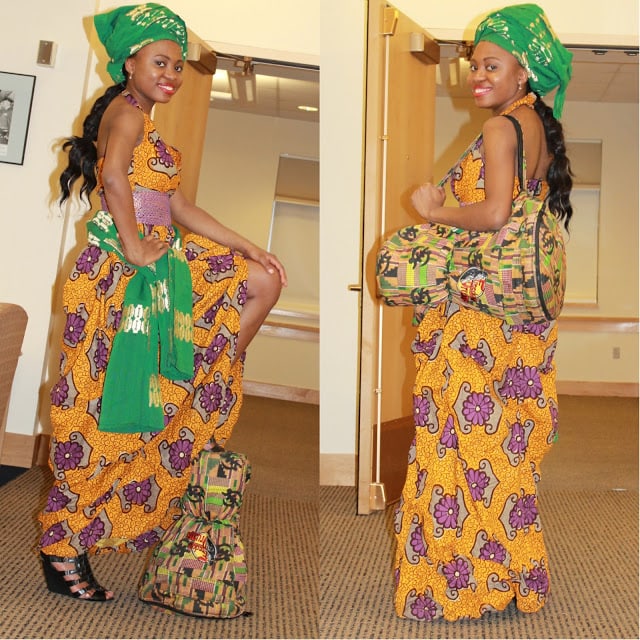 Thanks to Puksies Wardrobe for the awesome video on scarf-tieing

,

I wouldn't have been able to tie my hair without her help.
Picture with a few of my friends — from US and Canada to Parkistan

,

Ken

ya, Cameroon, and Ghana.
Look at them Timberland! I love the concept — 2 different boots, 1 African shorts

, all in unison!!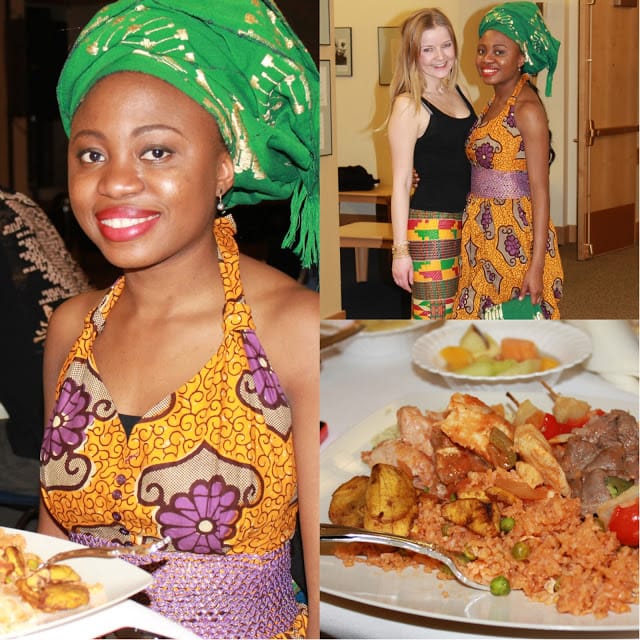 And of course, the cultural show wouldn't be complete without good African

food to go with it (Naija no dey carry last!!). My plate was fully loaded.
Lastly, I recently joined the new rave, Keek. Not quite sure how to use it yet, but please follow me (

ormoremo

je

NEW @ LaPassionVoutee). Here's my first keek on the cultural show and don't forget to check out my 2014 look for the awareness show in this post. Enjoy

!
var _gaq = _gaq || [];
_gaq.push(['_setAccount', 'UA-38689814-1']);
_gaq.push(['_trackPageview']);
(function() {
var ga = document.createElement('script'); ga.type = 'text/javascript'; ga.async = true;
ga.src = ('https:' == document.location.protocol ? 'https://ssl' : 'https://www') + '.google-analytics.com/ga.js';
var s = document.getElementsByTagName('script')[0]; s.parentNode.insertBefore(ga, s);
})();