Tribal Talk: Nigerian Iro and Buba
This post may contain affiliate links which means I will get a commission if you make a purchase at no additional cost to you. As an Amazon Associate I earn from qualifying purchases. Please read my disclosure for details.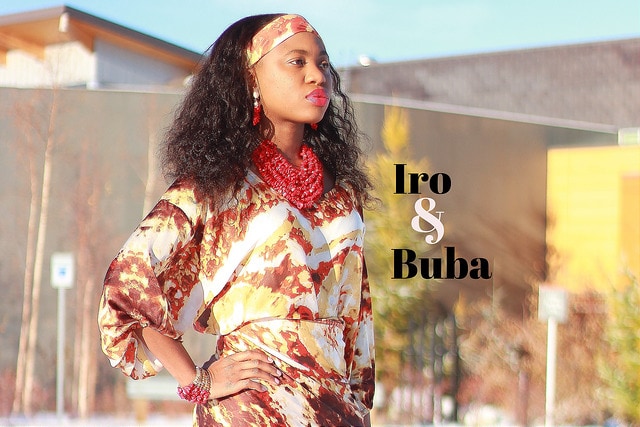 Hope your week is winding down to a terrific end? Wanted to share this contemporary Iro and Buba outfit with you. I am quite excited for Halloween this Friday and I'm ecstatic to see what costumes my coworkers will have on. As for me, I plan to keep my look rather low key by dressing up as a Nigerian. Yes, Nigerian!!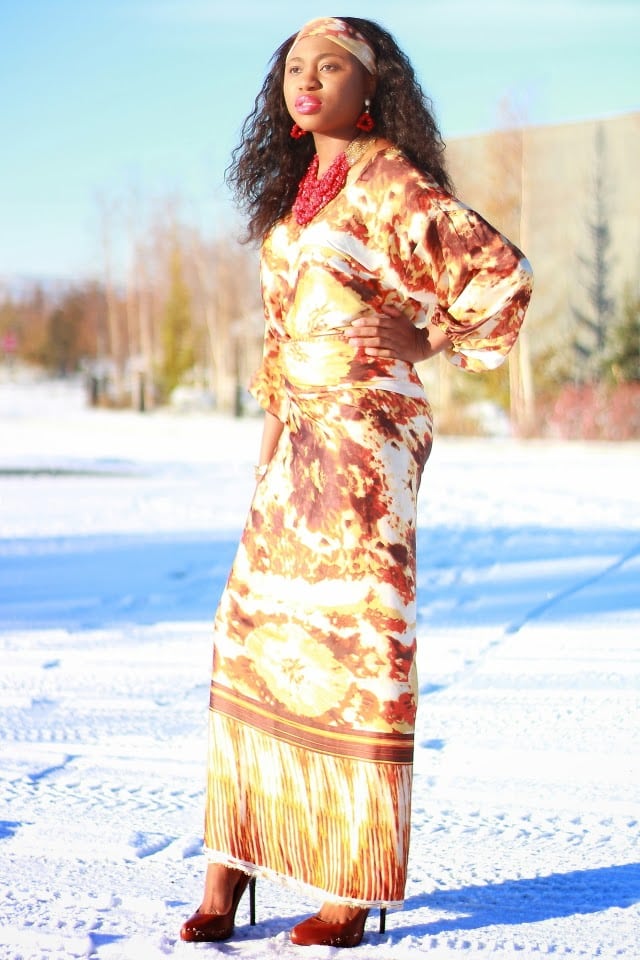 Every now and then my coworkers ask me about the kind of attire we wear in Nigeria. This Halloween will be a great opportunity to show them how it's done in Nigeria without being out of place and it will serve as a great excuse for not buying a costume ahead of time. Score!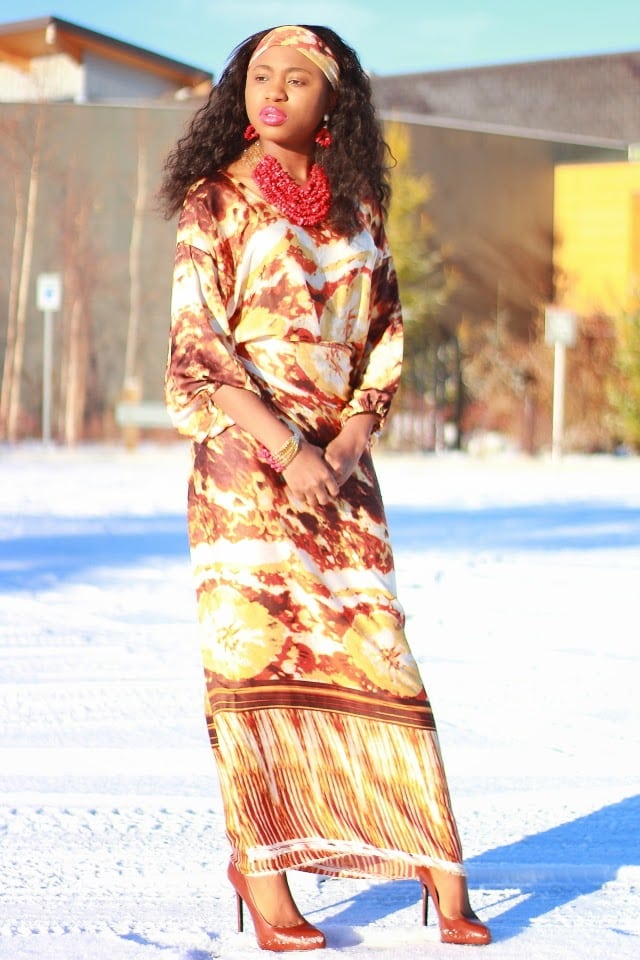 This outfit, Iro and Buba, is traditionally worn by the Yoruba women of Nigeria. The original version consists of five pieces. The Iro is a large wrapper tied around the waist. The Buba is a loose-fitted blouse. The Gele is a headwrap for which Nigerian women are famously known for. The Pele is a shorter fabric tied around the waist on top of the Iro. Lastly, the Iborun is a scarf strategically placed on the shoulder.


Trendsetters took this well-known regalia and took it up a notch by parting ways with the Iborun and Pele. In addition, rather than using the usual Aso Oke fabric, cotton, chiffon, or lace fabric are now commonplace for this ethnic wear.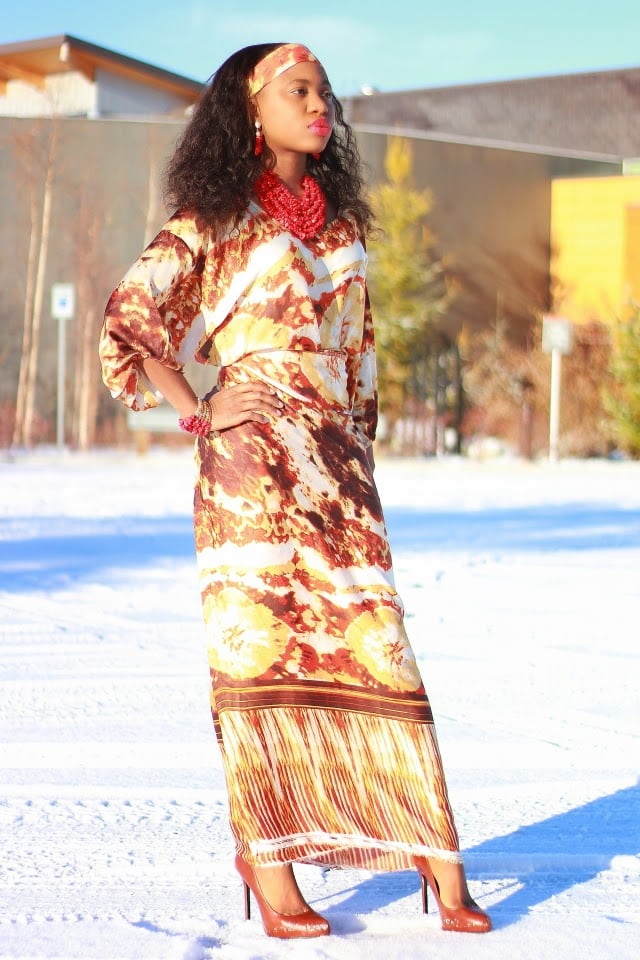 The version I have on is a trendy take on the ethnic Buba and Iro. Mine was made out of printed silk fabric but they come in various styles and fabric. From African print fabric to chiffon, satin, and color-blocking of different patterns. See below for some amazing styles. What ever style you can imagine, you can probably find a Buba and Iro style in that pattern. 

The fabric and sewing pattern were carefully chosen by my sister, the designer behind Boriah Clothiers. She was nice enough to make not one but three sets of Buba and Iro for me! You can check out her store for a unique selection of African print dresses, skirts, and tops.


You may also like: 50+ Best African Print Dresses | 20+ African Print Ankara Jackets |
I am wearing:
Zara patent court heels (similar)
Boriah Clothiers Iro and Buba (similar)
Custom-made jewelry set (similar)