Farm to Formal: What to Wear to a Backyard Wedding Revealed!
This post may contain affiliate links which means I will get a commission if you make a purchase at no additional cost to you. As an Amazon Associate I earn from qualifying purchases. Please read my disclosure for details.
You've RSVP'd, circled the date on your calendar, and already started looking forward to the celebrations. But as the day approaches, you find yourself stuck on that all-too-familiar style query: What to wear to a backyard wedding?
Breathe easy – you're in the right place. Dive into our stylish suggestions and curated collections that will leave you looking great and feeling confident and ready to enjoy the celebration to its fullest.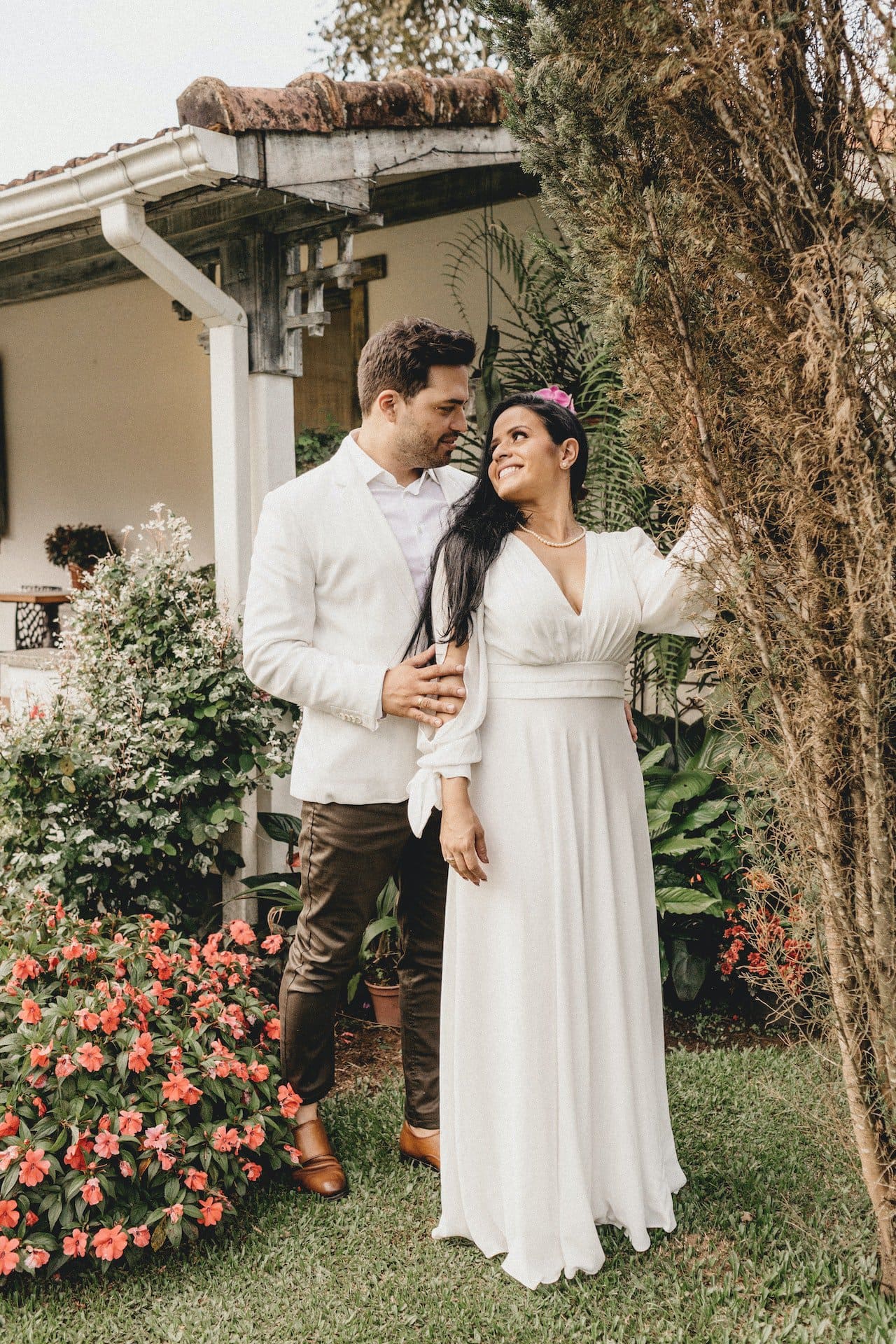 While I agree that nothing can easily beat the ever-classic church wedding, I can't deny that an outdoor wedding is a vibe too.
It is a relaxed, intimate celebration that allows the couple to experience their special day with close friends and family.
Nevertheless, you may still get hesitant about what to wear to a backyard wedding, especially when you see that "come as you are" in the wedding invitation. But have no fear! Your ultimate guide is here.
The
Backyard Wed
ding Dress Guidelines
First and foremost, let's get down to the basics when choosing what to wear on any occasion. I'm going to make it easy for you and show you the formula; "When"+"Where"+"Event Type"= Perfect Attire.
When
It's definitely important to know when the wedding day is about to happen (of course), but most importantly, the specific time and season. Why? It's because you should know what outfit will suit the event perfectly.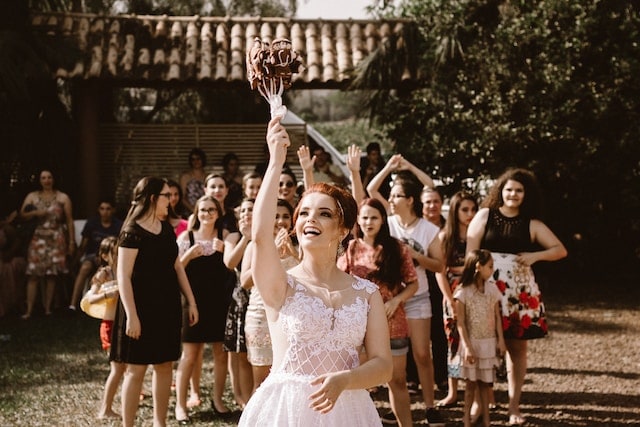 Is it in the morning? Noon? Or perhaps an evening wedding? Is it going to be a summer wedding? Spring? Winter? You have to consider that. Here are some of the outfit examples for these categories:
These are just some simple examples to show you why it's important to know the time and season to match the outfit for the occasion. You'll have to keep an eye out for the weather too.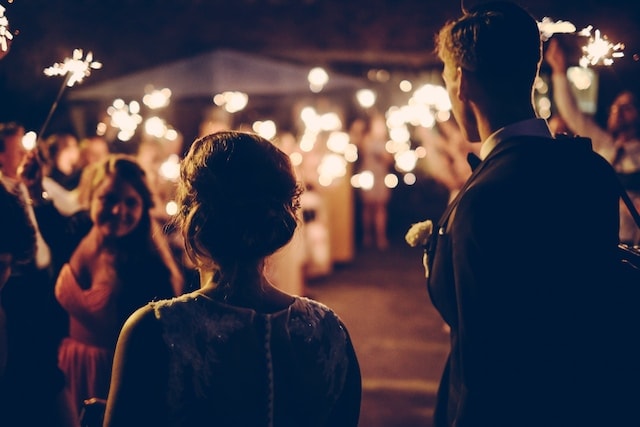 Where
Most certainly, you'll have to know where the venue will be. For outdoor weddings like backyard weddings, you'll have to remember the landscape, ambiance, bugs, etc.
So, you can put block heels, wedges, and elegant flats on your checklist to help you keep your balance on the grass or any uneven terrain. Wear long-sleeve dresses or tights to be extra safe from bug bites, especially in summer.
Yep, you got to keep those in mind as well.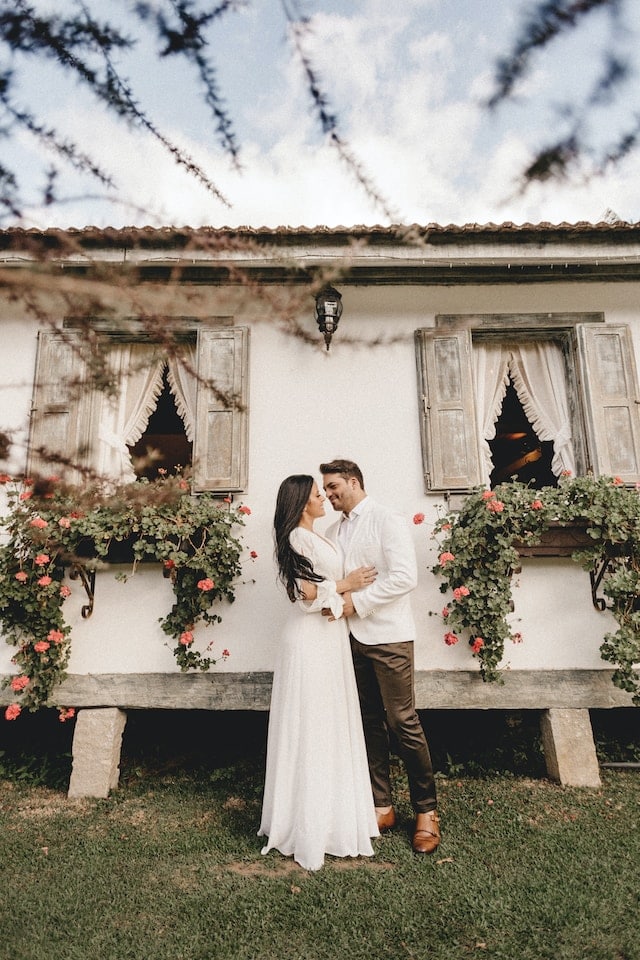 Event Type
Lastly, event type. You should check the invitation to see if there's a specific dress code for the special occasion. It could be a white-tie type of wedding, black-tie, formal, semi-formal, or casual. You'll have to dress appropriately based on that.
What to Wear to a Backyard Wedding in September
The weather might still be warm in September, so go for breathable and lightweight fabrics. A great choice would be flowy dresses, knee-length dresses for women, and a sleek polo shirt or long sleeve paired with dress pants for men.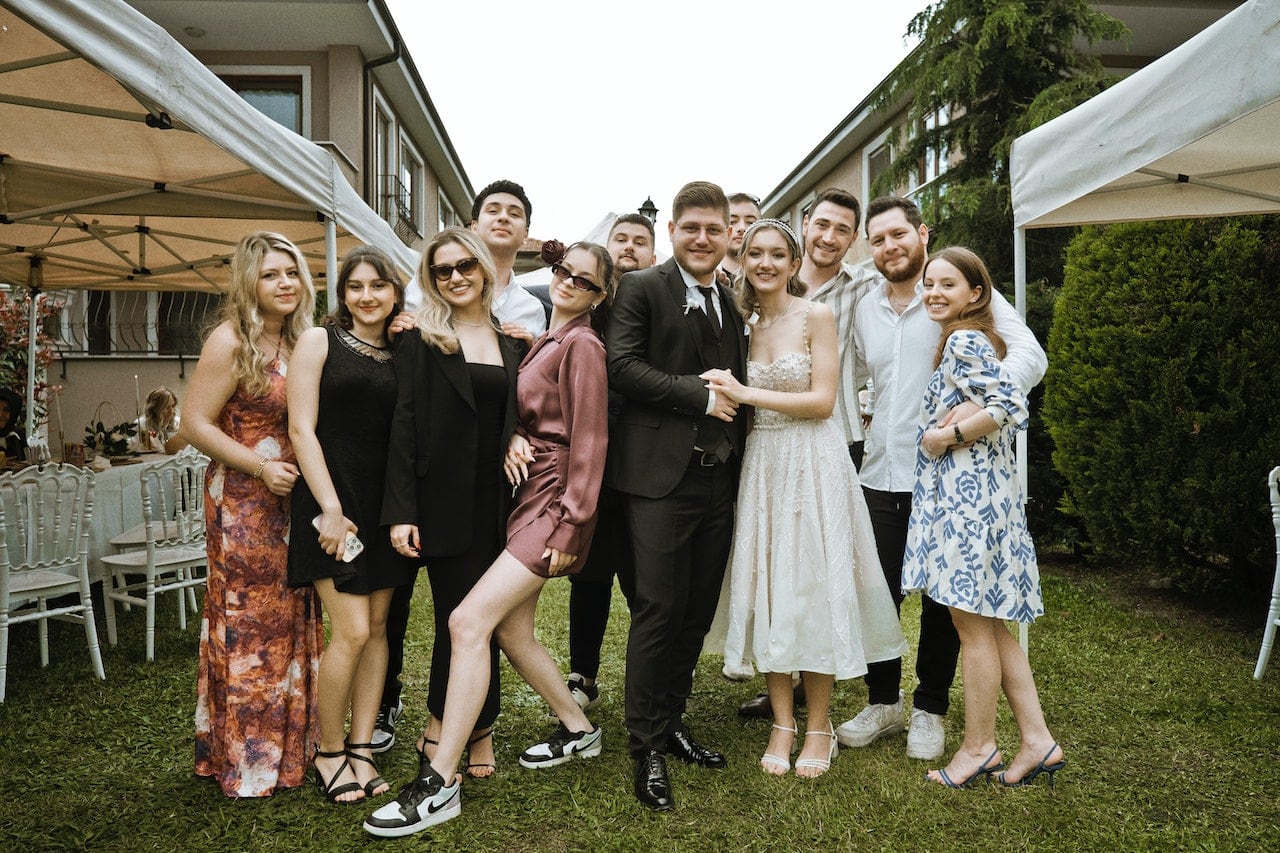 Check out another idea for women:
Here are some suggestions for men:
What to Wear to a Backyard Wedding Men
For backyard weddings, men can wear dress pants matched with a button-down shirt for a handsome yet relaxed look. Even if the dress code is casual, that should be as casual as it could get for men.
It's always better to look extra polished than be underdressed, gentlemen.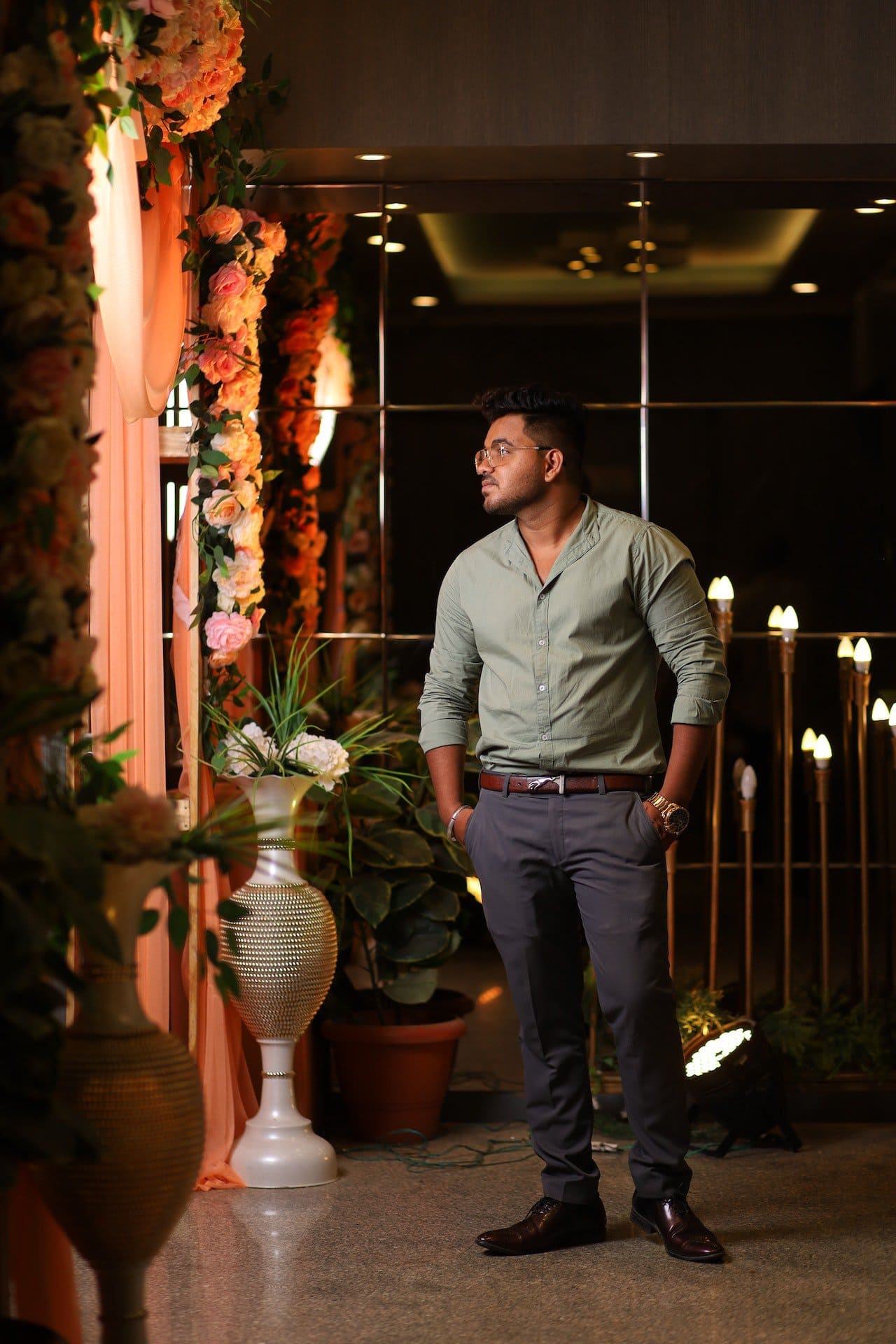 They can also go for:
What to Wear to a Backyard Wedding Reception
You can spice up your attire when it comes to backyard wedding receptions. But still, keep in mind the casual and outdoor setting of the event. Expect some uneven terrain, so avoid pointy heels.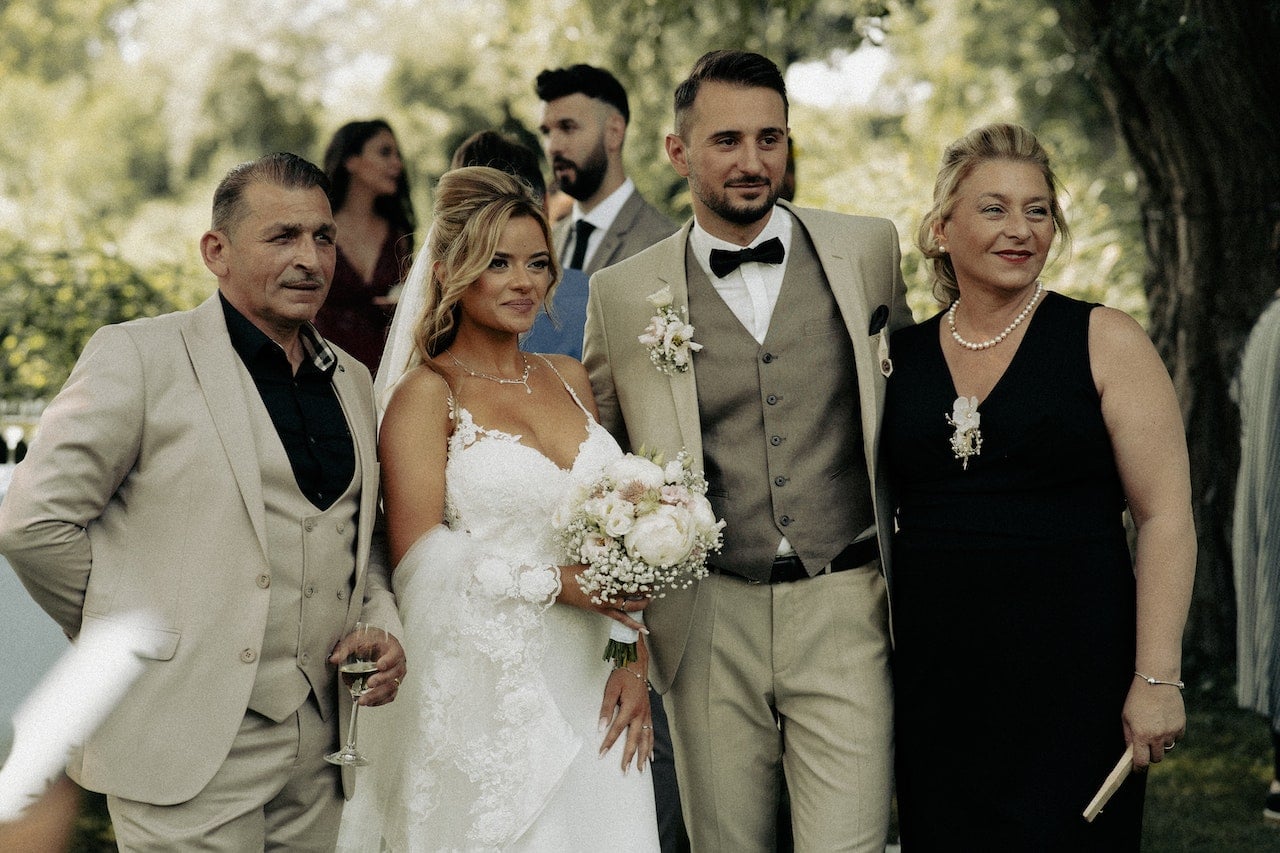 Women can go for:
Men can go for:
What to Wear to a Casual Backyard Wedding
Dress comfortably but stylishly for a backyard wedding with a casual dress code. Go for that sleek, chic look while still being cozy for the rest of the event. Even if it's casual, don't bring your flip-flops there! Always be respectful of the special occasion celebrated by the couple.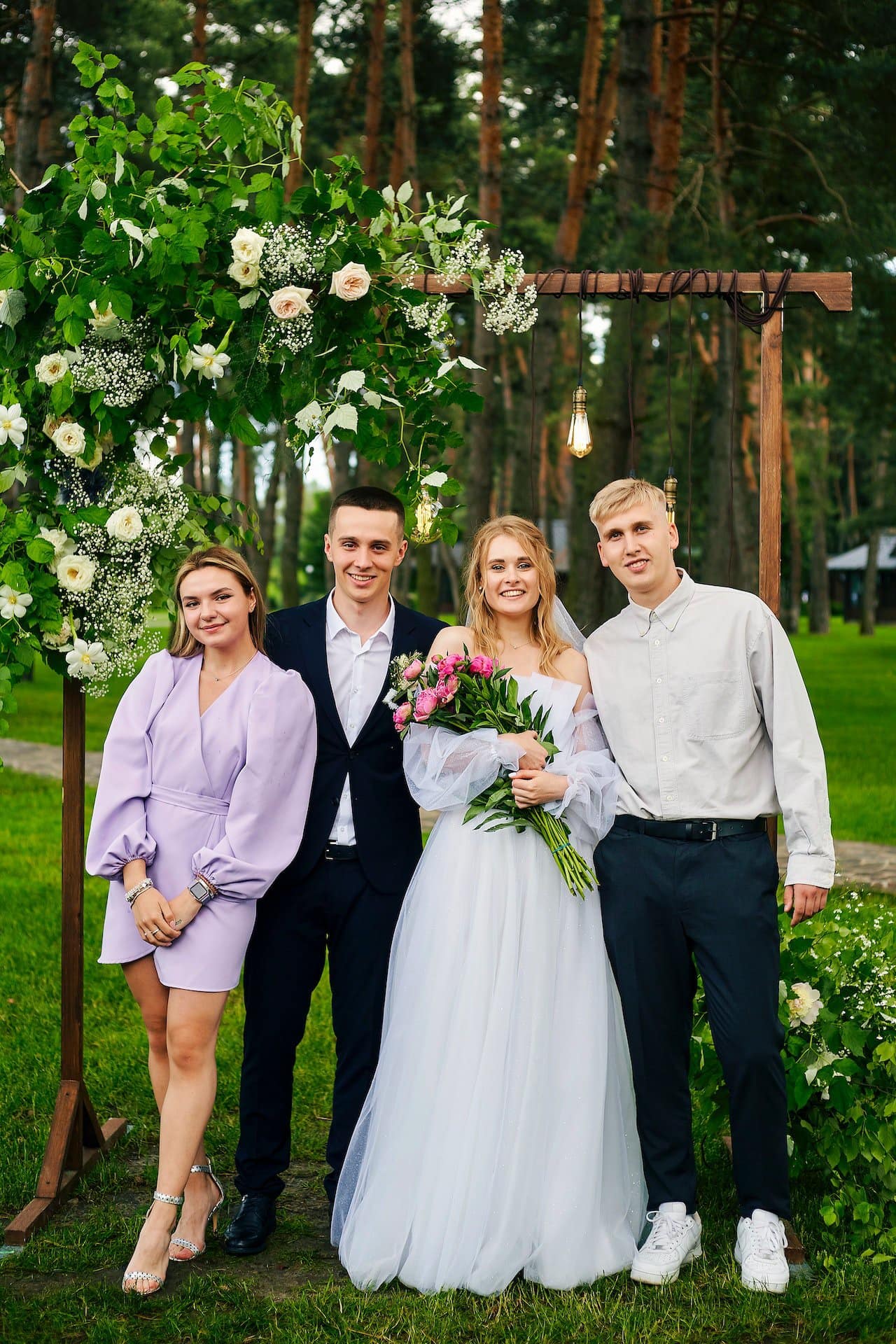 Women can opt for:
Men can opt for:
What to Wear to a Fall Backyard Wedding
For a fall backyard wedding, you'll have to go with layers for this since the weather will still be cooler. Make it a great balance of fashion and warmth.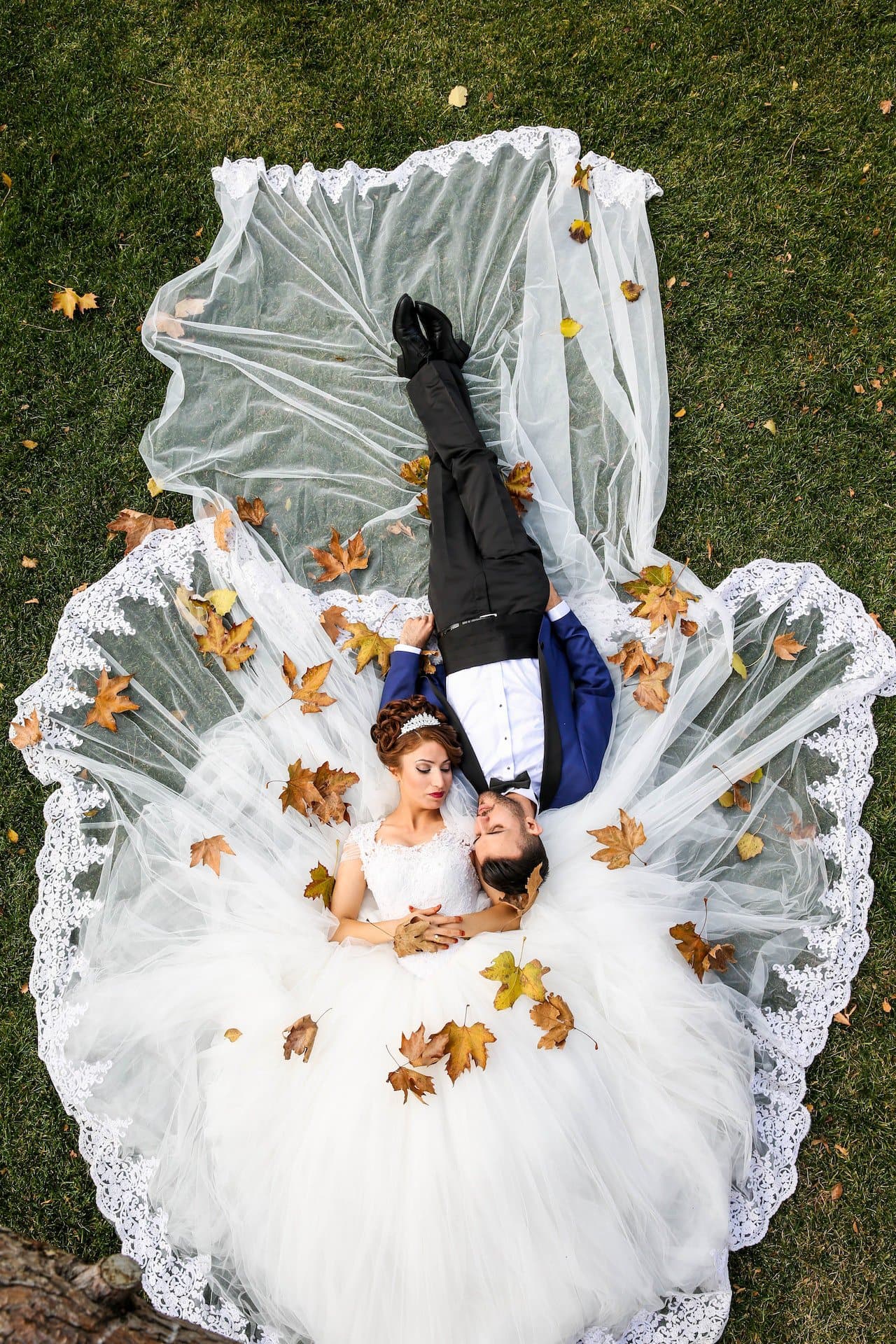 Women may choose:
Men may choose:
80+ Backyard Wedding Outfit Ideas
Oh, you think we're finished? Not so fast! Indulge yourself in some additional backyard wedding outfit ideas:
Floral Dresses
Nothing could encapsulate the spirit of a backyard wedding more than a floral dress. It's a great option for an effortless, chic look that can leave everyone staring at you.
Here are some more floral dresses:


Maxi Dress
A maxi dress is perfect for its flowy charm and elegant silhouette. Pair it with ankle wrap heels and a sun hat, and you're ready to go.
Check out more maxi dresses:


Midi Dress
If you're not too fond of sweeping dresses, you can go for tea-length dresses like a midi dress. This timeless dress gives you that feminine, romantic aura that perfectly suits the occasion.
I've rounded up more midi dresses for you:


Chic Jumpsuit
A jumpsuit is also a great alternative if dresses and skirts are not your cup of tea. Match it with hoop earrings and a chic purse, and you'll surely be one of the best-dressed guests in the venue.
Do you think it's cute? Then here's more of that:


Cocktail Dress
You can never go wrong with the classic cocktail dress. Its chic and playful aura made it a great choice for backyard wedding attire.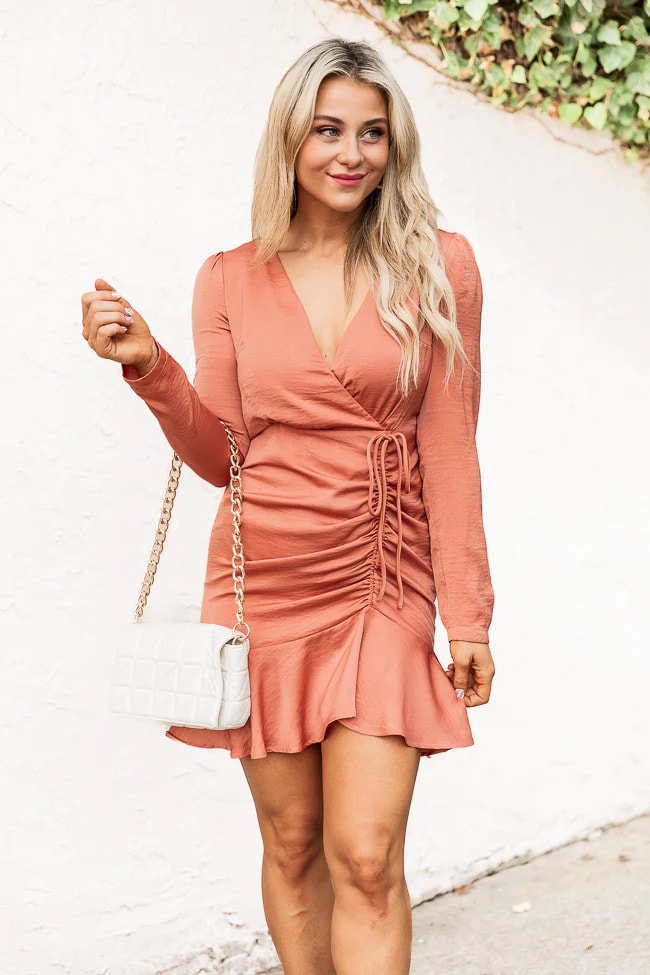 SHOP THE LOOK

I really think cocktail dresses are just chic and refined. Take a look at these cocktail dresses that are perfect for an evening wedding:


Two-piece

Coordinates
Try two-piece coordinates for a more modern and stylish approach to your outfit. A simple dress is good, but two-piece coordinates take fashion to a new level.
There's more from where that came from:


Blazer and Dress Pants
If you've liked coordinated looks, a great combination you should consider is a blazer and dress pants. This combo gives off that effortlessly elegant look.
Check out some more:
Last update on 2023-10-01 at 00:51 / Images from Amazon Product Advertising API
Last update on 2023-10-01 at 00:51 / Images from Amazon Product Advertising API
Collared Shirt
Another option for a more laid-back look is a collared shirt. Paired with dressy pants, statement jewelry, and a chic bag, and voila! Simple but elegant.
Here are more collared shirts for you to choose from:


Long Gown
A long gown will be perfect if the couple chooses a backyard wedding but still wants to try that white-tie elegance.
You can go for a velvet, satin, or sequin gown. I did the honor of digging these for you:


Gingham-printed Dress
Consider a gingham-printed dress for a charming and timeless appeal. Matched with a wide-brimmed hat and some drop earrings, you're ready to rock this event.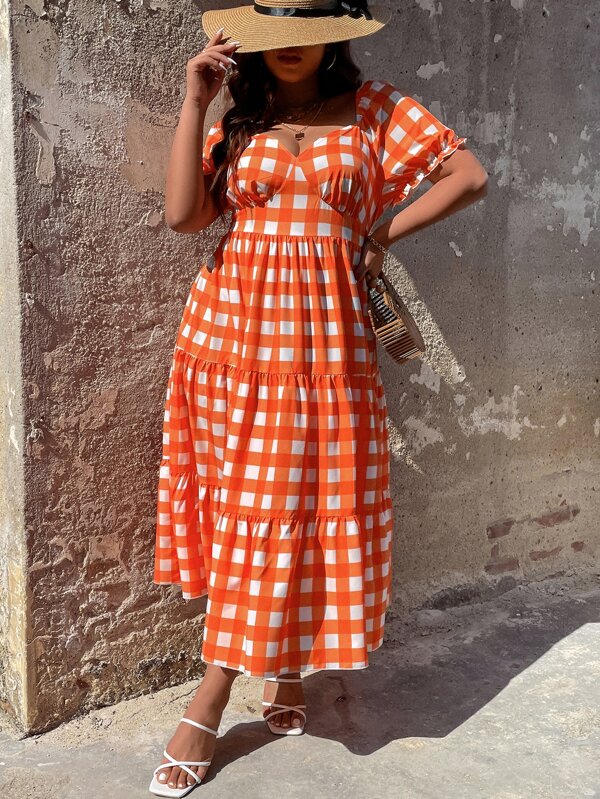 SHOP THE LOOK

Check out more of them:
Last update on 2023-10-01 at 01:01 / Images from Amazon Product Advertising API
Last update on 2023-10-01 at 01:01 / Images from Amazon Product Advertising API
FAQ About What to Wear to a Backyard Wedding
Top Takeaways About What to Wear to a Backyard Wedding
There you go, 100+ outfit ideas for a backyard wedding. What an adventure that was!
For a quick rundown: Backyard weddings may tend to be more laid-back, but still check the invitation for specific dress codes.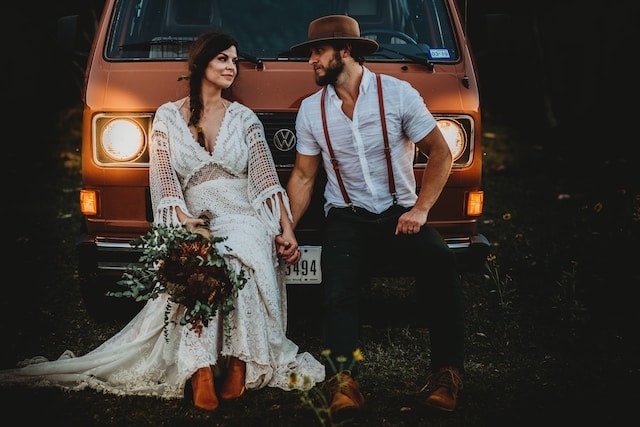 If none, always consider the occasion's time, season, weather, and venue when formulating your outfit. It's a once-in-a-lifetime special event for the couple, so make sure to be respectful of the event, especially through how you present yourself.
If you enjoyed this post about what to wear to a backyard wedding, you'd love these related blog posts: